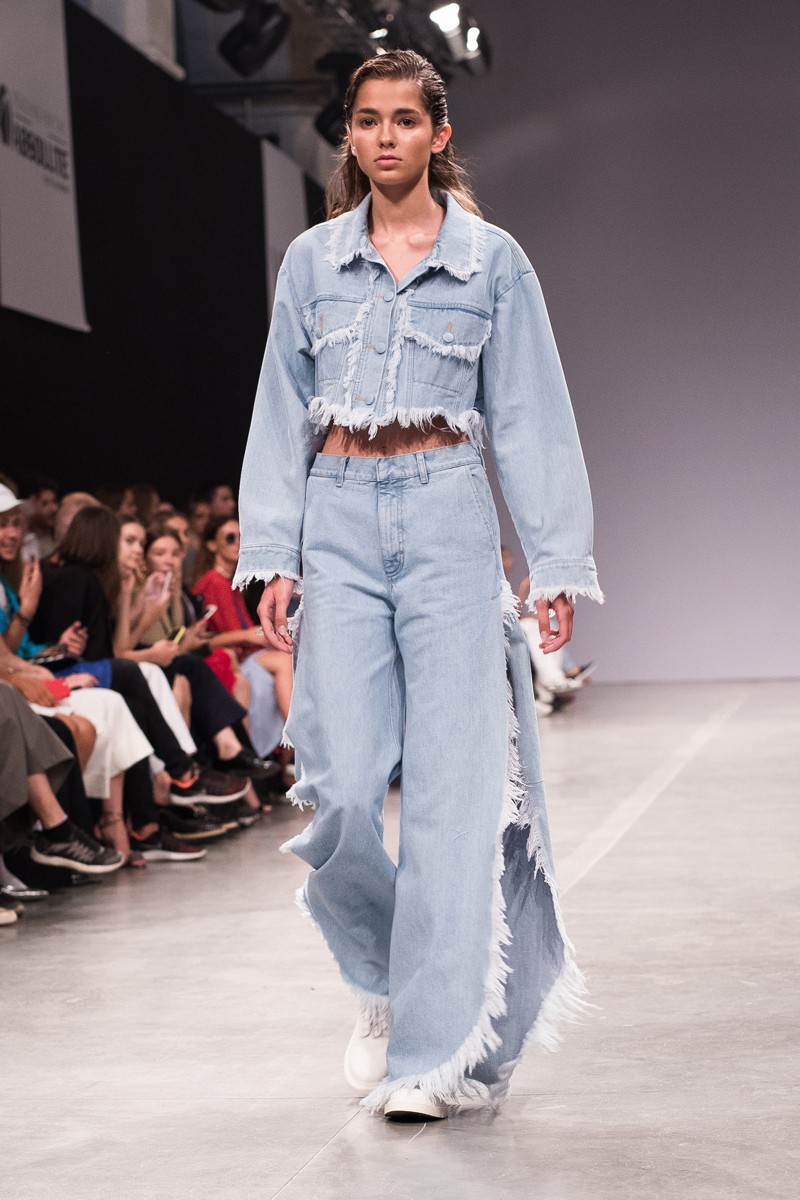 Street style more and more gaining popularity and relevance, every day becoming closer to women of fashion from around the world. Lightness, ease and almost permissiveness are the main advantages of street fashion and accordingly street style clothing. Street style allows every woman to feel comfortable and comfortable with a daily exit to the street. This is especially true for modern ladies that are actively moving around the city all day long, doing important things. And just fashionable street style images will allow you to be in trend and feel great. Streetwear in street style for the summer of 2019-2020 allows to interpret different versions of images in every possible way, combining many interesting and unusual dresses.
Tie-dye
Seventies and eighties do not cease to appear on the podium in new angles. We are talking about the main "coloring" of the hippie movement, called tie-dye and migrated from music festivals to the world's major podiums. In many collections of this season, outfits with "boiled out" texture are presented under the auspices of ethnic motifs. Since tie-dye has its origin in the ancient culture of Asian and African countries, for several centuries it has formed into a separate direction in art.
In the name of the safety of fashionistas, designers presented so many different variations of boiled clothes, so that they would not have to touch corrosive chemicals. We choose jackets with blurry patterns, bleached jeans and overalls with intricate divorces - and the more contrast, the better.
Basic underwear top under the jacket A basic underwear top is indispensable in everyday life: you can't find a more comfortable bra, a top of sufficiently dense material can be worn under a jacket, as the main women of the world do, and not hidden behind buttoned buttons, but, on the contrary, should be shown off. Crop top provides ventilation, leaving a strip of naked body over a belt of trousers, skirts, shorts or bicycles. It does not need to be refueled anywhere, nothing is wrinkled, it does not stick out from anywhere and is not knocked out - the same shirt needs to be corrected forever, but you can forget about the existence of the top.
Slit trousers When it is cold and hot in the street, and daytime +30 degrees in the evening are replaced by +15, one of the noticed mini-trends will come to the rescue - trousers with cuts. Designers abandoned the doorways and, without saying a word, without regret, cut the trousers up and down. Even such a small, seemingly accent like a cut can transform a thing, transforming it from a boring-classical to a trendy one.
Things in crochet technique Crocheted things and accessories are a touching and gentle trend of this summer. For a dress with long sleeves do not forget to take a bag-basket. A sundress is useful for walks along the embankment, and a shirt worn on top of a white or blue shirt is suitable for urban everyday life. Crop top with flowers on the collar will turn into the heroine of the second half of the 60s. Take knitted shorts on a trip - they are not hot and they are not crumpled. Well, if you don't ready to completely crumble in crumbling, start with a knitted bag-sack - two trends in one. Such outfits should be worn over clothing. Beautifully layered outfits. Knitted things are in harmony with swimsuits, shorts, short sundresses. For example, a tunic is convenient to wear near the pool in the beach town. And if you combine the laced top with a gang and jeans - then you get a casual look for the metropolis.