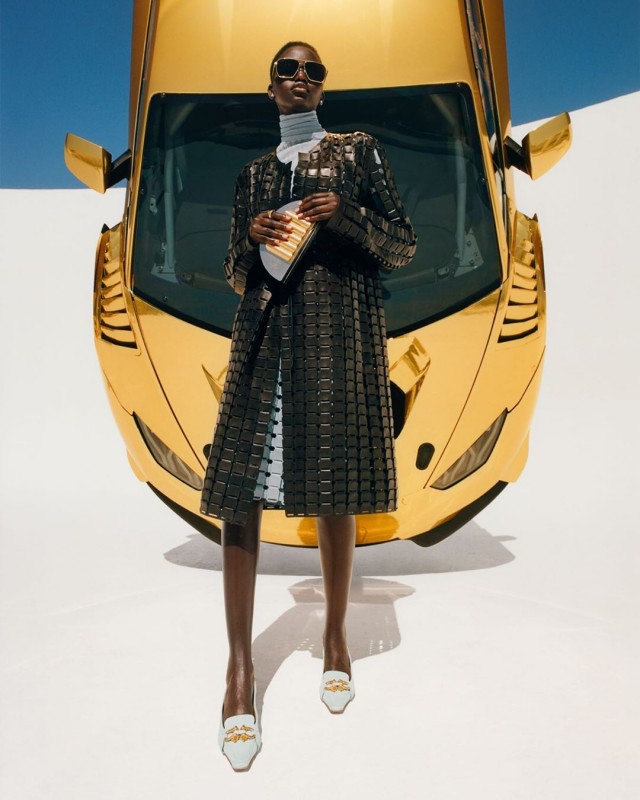 The Italian brand Bottega Veneta introduced the campaign of the fall collection 2019, which presents men's and women's clothing. Creative director of the brand Daniel Lee attracted the famous photographer Tyrone Lebon, who already collaborated with the brand, to shoot.
In the pictures, the characters interact with a golden car - a symbol of wealth and high status from the future. The brand explores the "new vision of modern impregnable luxury", and also develops the theme of the interaction of people and technology. Filming took place in Joshua Tree National Park in California.
"Strength, sensuality, sensation of the moment. Bottega Veneta defines a point of view, a new way to see an elusive personality and then distort it", - says Daniel Lee.