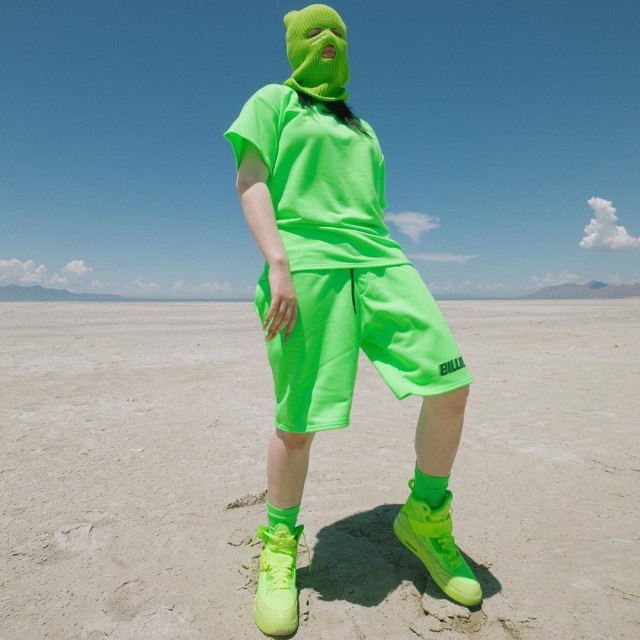 Billie Eilish is probably the most talked about teenager in the world. By the age of 17, she recorded two platinum singles, released her debut album and managed to become a fashion icon for rebellious teenagers.
The other day the girl became the heroine of the new video Hypebae, in which she showed her wardrobe. The things she showed to reporters will go on a tour of Canada with her. In Rolik you can see Balenciaga sneakers, Gucci accessories, decorations in the form of skulls and bats, as well as clothes of bright colors, in which the girl has already appeared in her instagram. Billy prefers to wear shapeless clothes. The entire wardrobe of the singer consists of free cut items.
Recall Billie Eilish was filmed in the advertising campaign Calvin Klein. In the video of the brand, she admitted why she always chooses oversize. Billy simply does not want people to discuss her figure and express their opinions on the subject of her form. That is why she prefers to hide behind shapeless clothes.
In late August, the singer will fly to Moscow and St. Petersburg with a concert.
12.07.19