In order to become the Queen of a party, it is not necessary to buy a dress that may exceed the annual budget of Switzerland. You only need to properly think through your look and emphasize your shapely figure. On the eve of the holidays, we collected 20 dresses for the New Year's party under €100.
Luster and Shine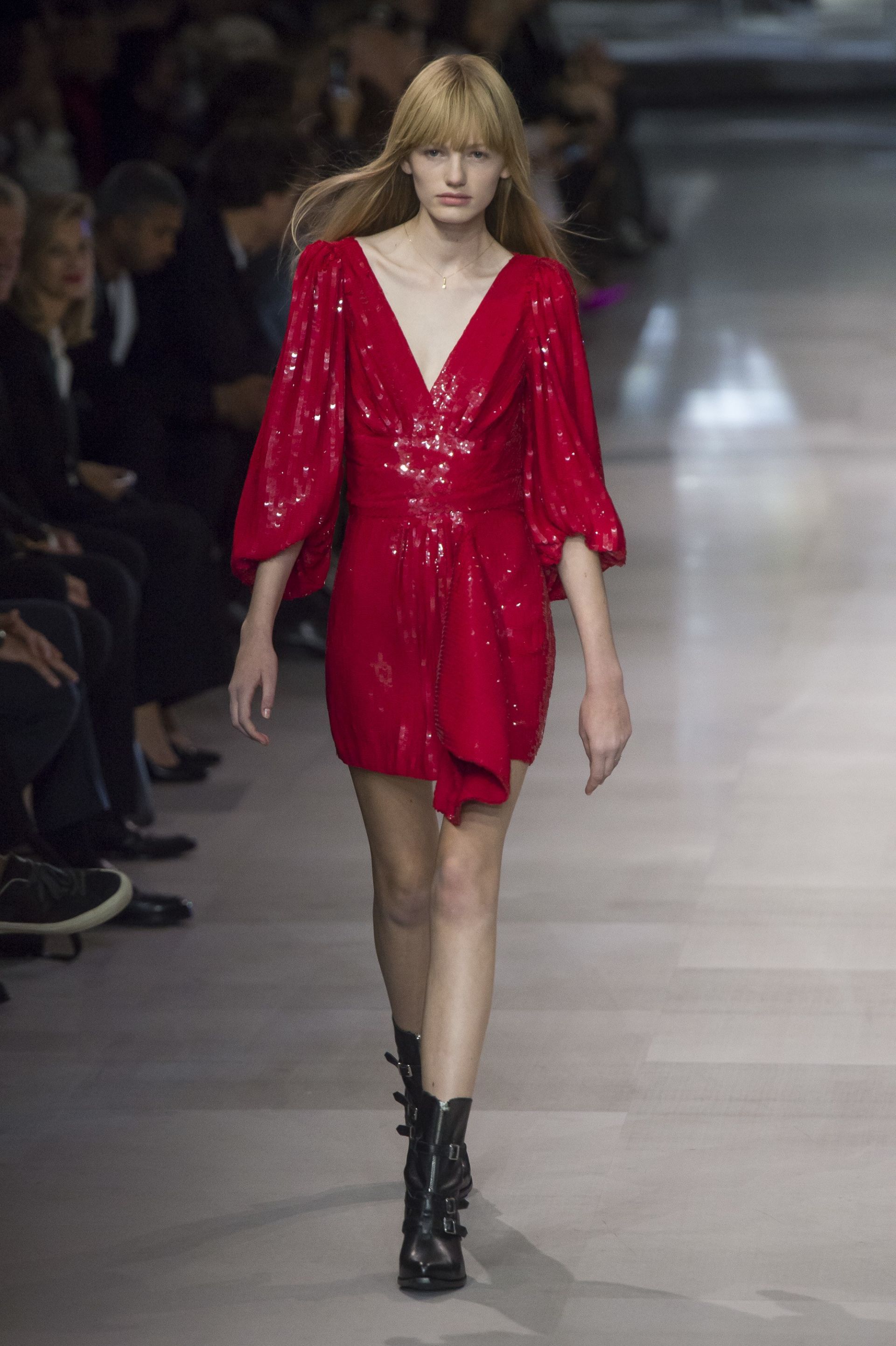 Celine, spring-summer 2019
Dresses with sequins will soon become the same symbol of the New Year as a Christmas tree and tangerines. Despite the fact that fashion trends are constantly changing, such shining outfits are always in the top. This is easy to explain: every girl at least sometimes wants to feel like a movie star. So, where to do it, if not at a festive party. It's not quite appropriate to come to work in such an outfit, but to hit the dance floor to Last Christmas with a glass of champagne in your hand is the very thing!
You shouldn't overload a dress with sequins with an abundance of accessories - you can limit yourself to massive bracelets or a couple of large rings. And if it seems to you that the shine is not enough, then opt for shoes decorated with large crystals, or metallic-colored sandals.
If you want to add more glamor to your look, then accessorize your dress with black velvet heels and a small dark handbag. In truth, many designers offer to forget about all the rules of style this night and succumb to abundance and luxury: sequins, feathers, fringe – put on all at once!
Velvet and Satin
Badgley Mischka, fall-winter 2019
If you want to steal the spotlight at the party, then choose outfits from velvet or satin. These fabrics will beautifully shimmer in the light of garlands and a disco ball and emphasize all the curves of the figure. These outfits will look stunning with more elegant jewelry, such as pearl necklaces and bracelets. These dresses shouldn't be overloaded with accessories, but if you want to make the look more informal, we advise you to pay attention to the silhouette. Thin straps, an open back, sexy slit - it's time to conquer New Year's parties!
Feathers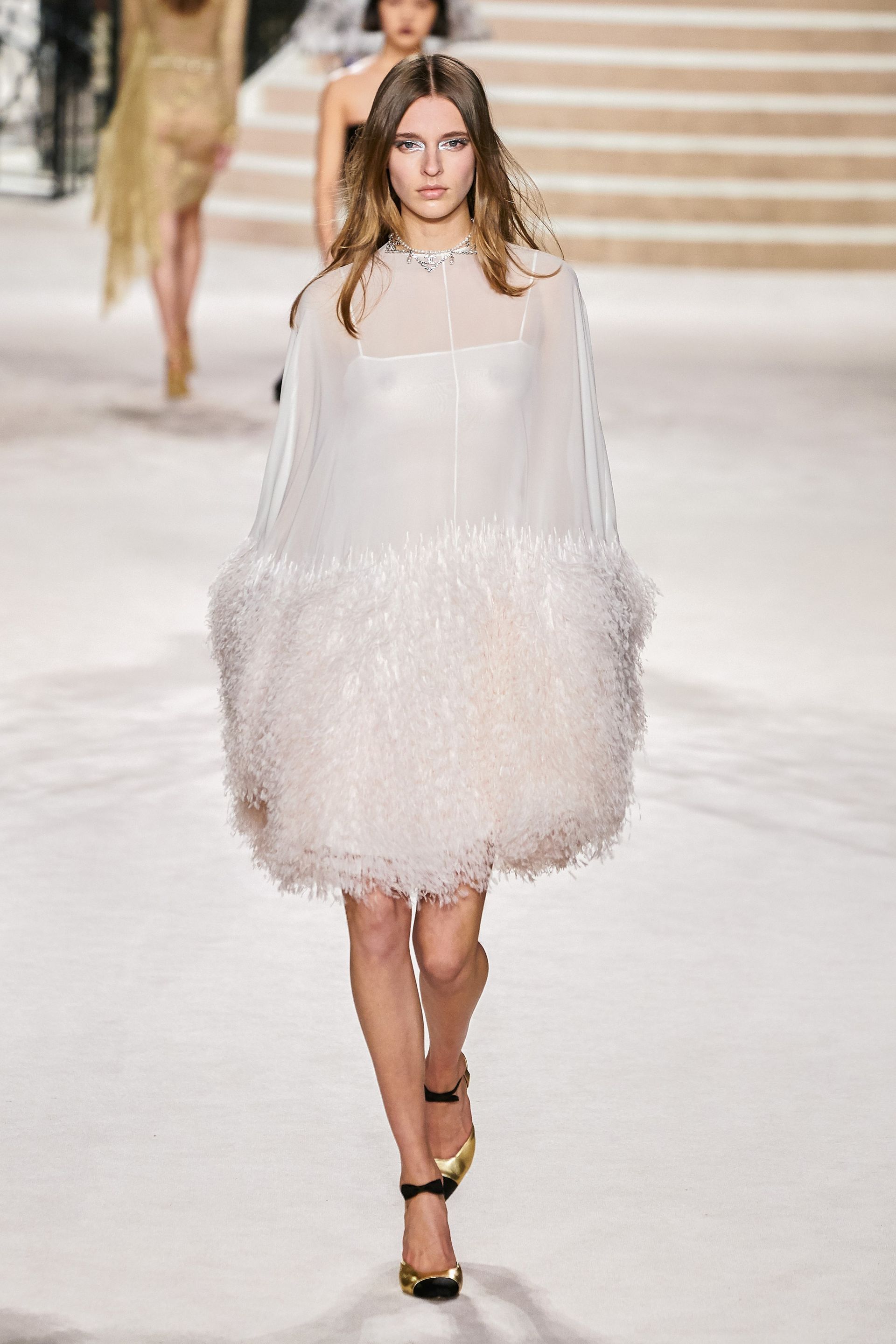 Chanel, fall-winter 2020
Recently, designers have become so fond of feathers that they simply can't do without them at the festive parties. This year, many selebs managed to show us how to wear such outfits, so we are inspired and choose "fluffy" dresses of any color.
Посмотреть эту публикацию в Instagram
Посмотреть эту публикацию в Instagram
Посмотреть эту публикацию в Instagram
Metallic Shades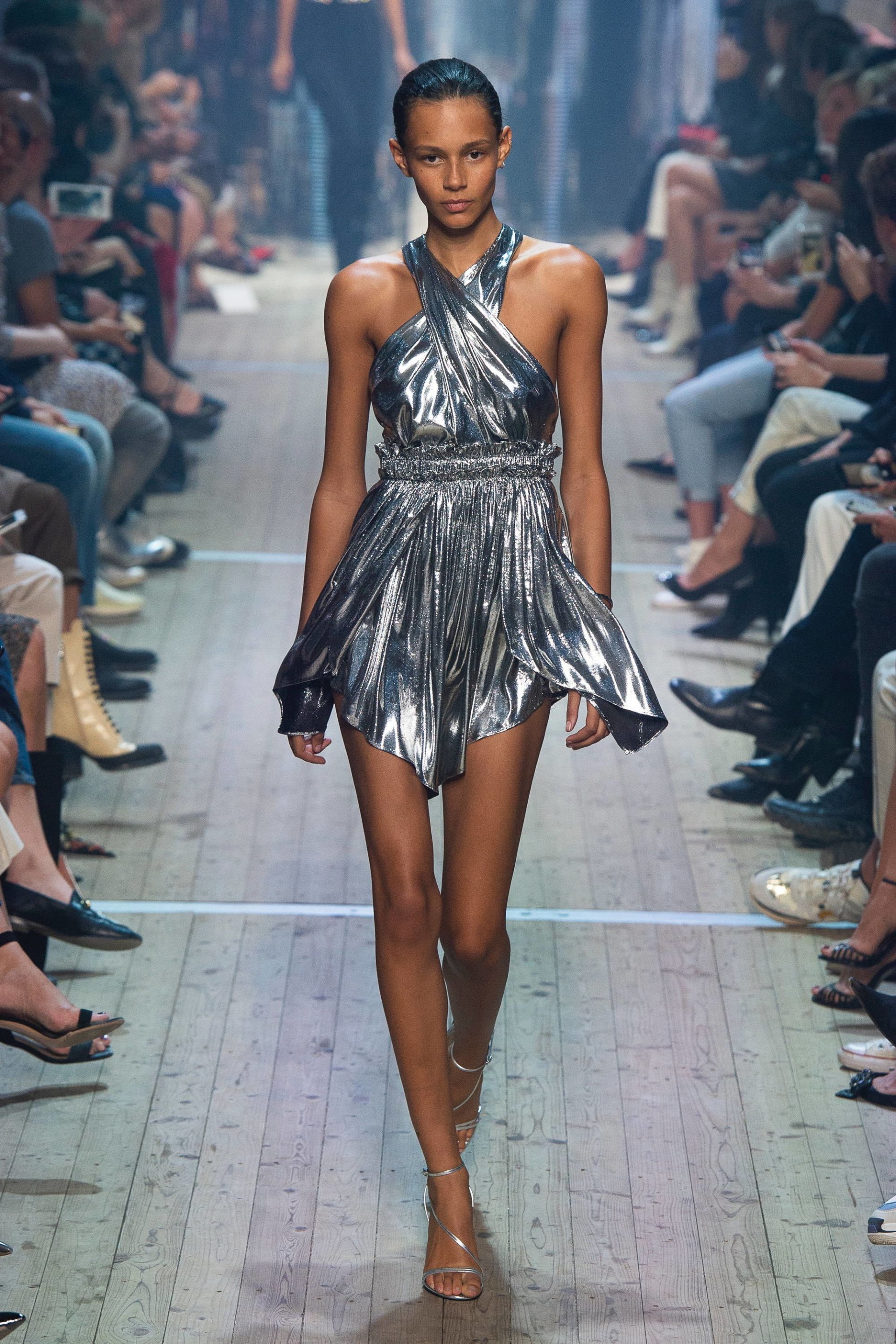 Isabel Marant, spring-summer 2019
If you pay attention to the astrologers' advice, you can conclude that the mistress of the next year is a metal rat, and she likes shades that are combined with the color of its hair. These recommendations can be used even if you don't believe in the signs of the zodiac, the position of the planets and the harmful effects of retrograde Mercury. Metallic shades confidently entrenched in the trends of this and future seasons and are not going to give up their positions. For the New Year's party 2020, choose outfits with shiny threads, large sequins and decorative inserts, as well as purses, shoes and accessories in gold or silver colors.
Asymmetry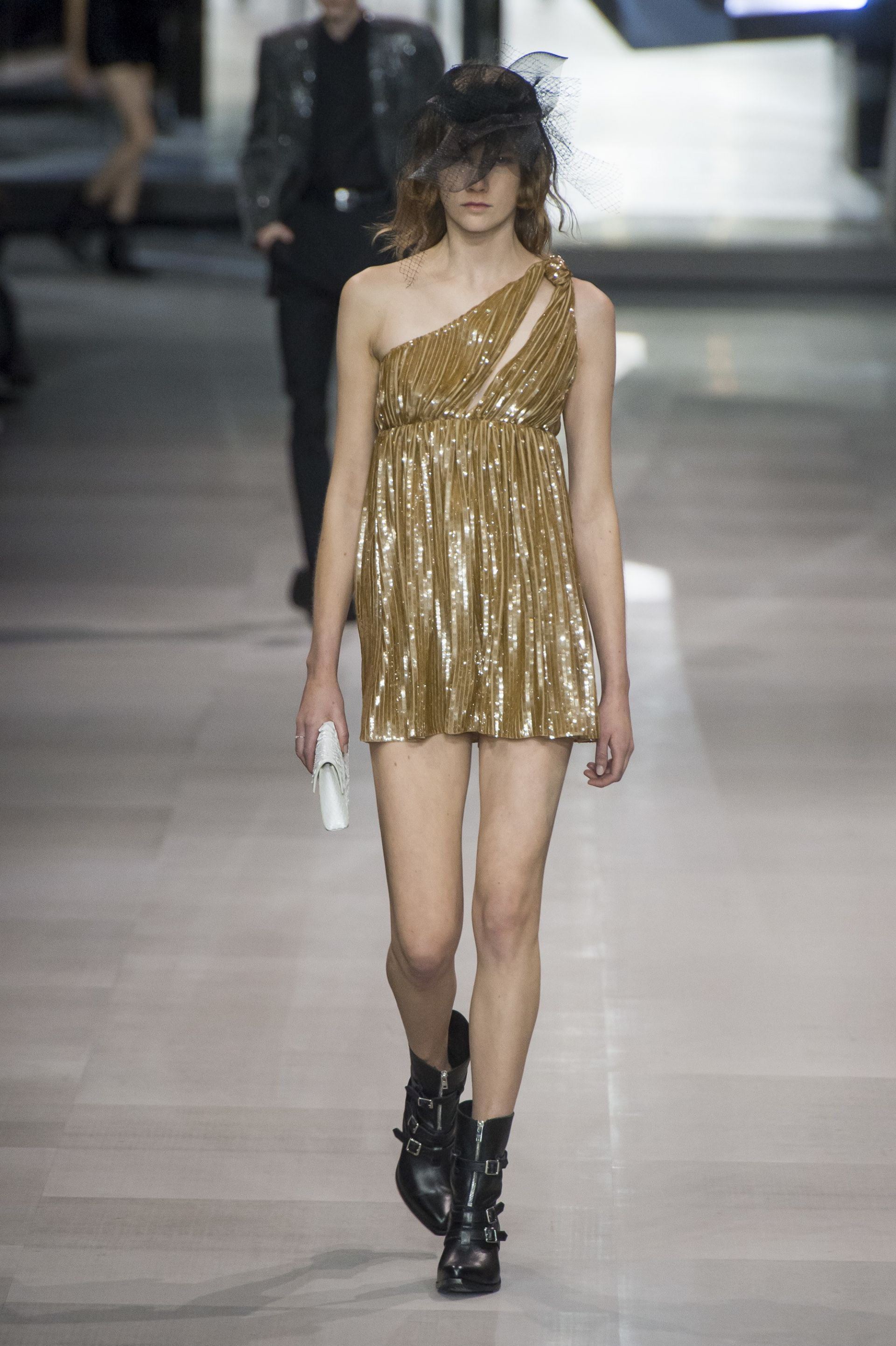 Celine, spring-summer 2019
Another trend of the holiday season 2020 is total asymmetry. For a party, you can choose dresses with hemlines of different lengths, with bare shoulders, unusual drapery and sexy slits. Be sure: you'll hit the party!
On the eve of the holidays, we have collected 20 dresses for the New Year's party under €100 - look through our compilation for more details.