What is common between Angelina Jolie, Monica Bellucci, Maria Sharapova, Kendall Jenner, Paris Hilton, Melania Trump, Cate Blanchett and Cindy Crawford? They all have really big feet, so they know firsthand how difficult it is to choose cool and comfortable shoes.
Monica Bellucci
It turns out, that the sexiest Italian actress and muse of Dolce & Gabbana, is the owner... of the 44EU foot size. For outings, she usually chooses very concise shoes: black or flesh-colored, with a rounded toe and a heel. Thanks to these tweaks, it is not so conspicuous.
Посмотреть эту публикацию в Instagram
Посмотреть эту публикацию в Instagram
Maria Sharapova
Maria Sharapova, who has recently hang up her racket, has a large foot size, too. She is 1.88 tall, and her shoe size is 43EU. So, everything is quite understandable. In everyday life, the athlete often chooses sneakers and open toed shoes.
Посмотреть эту публикацию в Instagram
Посмотреть эту публикацию в Instagram
Claudia Schiffer
Supermodel of the 90's is also in this list – her shoe size is 42.5 EU. But, apparently, Claudia Schiffer doesn't have problems with the choice of shoes. In her Instagram, we can see that she selects different models, but most of all loves ankle boots, jackboots, shoes and sandals with straps.
Посмотреть эту публикацию в Instagram
Посмотреть эту публикацию в Instagram
Angelina Jolie
One of the most beautiful Hollywood actresses also made this list. She wears 42EU. Among her favorite shoes are classic pumps and sandals.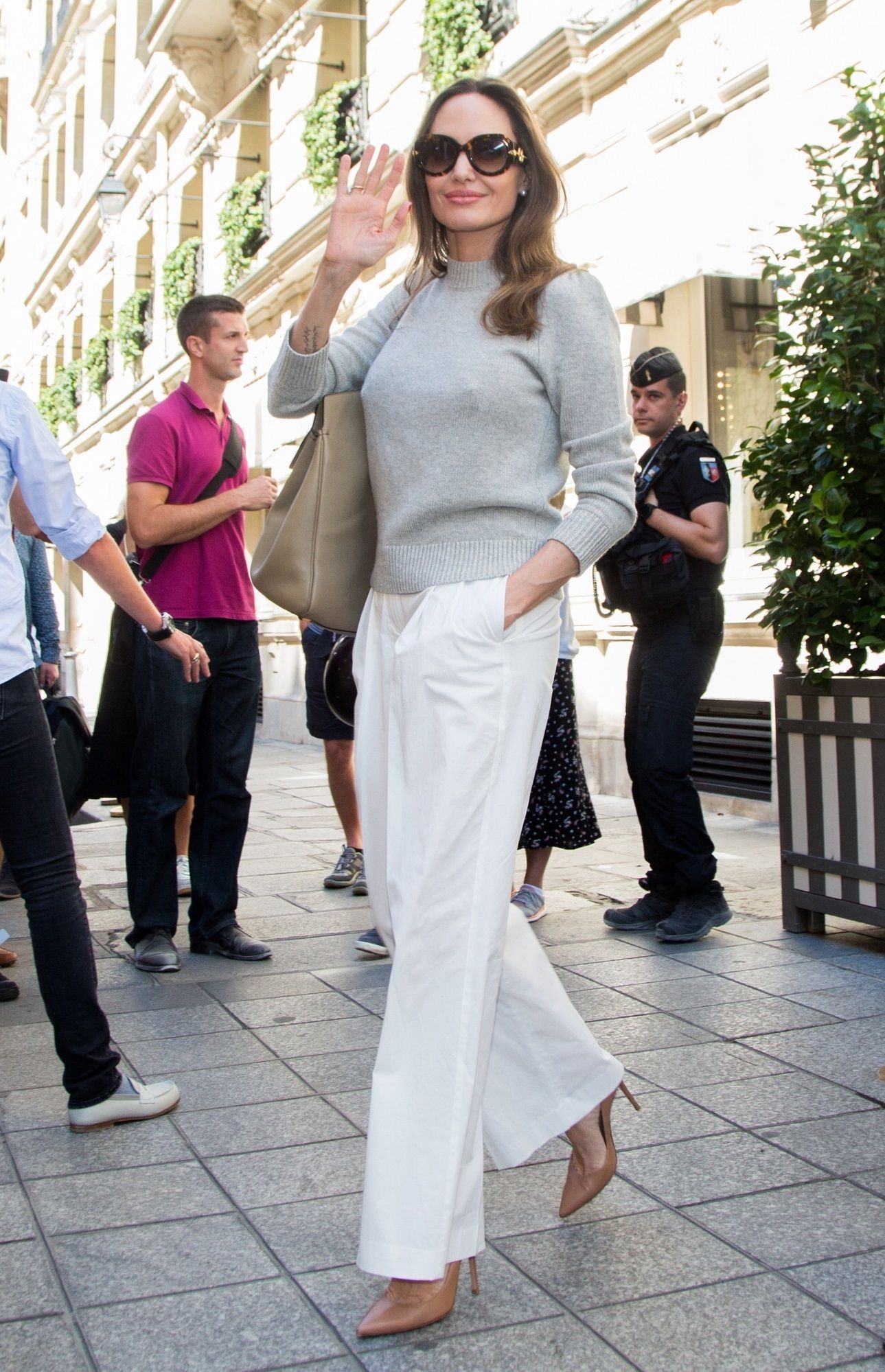 Photo: East News
Kendall Jenner
Modern style icon's 42EU feet are not much of a surprise, as the professional model is 1.79m tall - that's 5.9 feet!. Usually this size exists in dimensional stacks of many brands, so Kendall shouldn't have problems with the choice of shoes. For outings, she usually opts for pumps and evening sandals, as well as shoes or boots for every day life.
Посмотреть эту публикацию в Instagram