If you still have no idea where, how, and with whom you will spend the upcoming holidays, as well as what festive outfit to choose, we will make your life easier! Take a look at the six options for Christmas looks that are suitable for a little holiday dinner with a family, for a party with friends via Zoom, or walks in the fresh air. Even if you stay home alone, do not deny yourself to look fabulous!
Obviously, this year we will have to forget about the crowded parties and gatherings in bars and restaurants, which is why it makes sense to choose a Christmas outfit in casual style to feel comfy lying on your couch watching "Home Alone" or other holiday movies. Check out these six dressy mass-market looks that will be perfect no matter how you're going to celebrate Christmas this crazy year!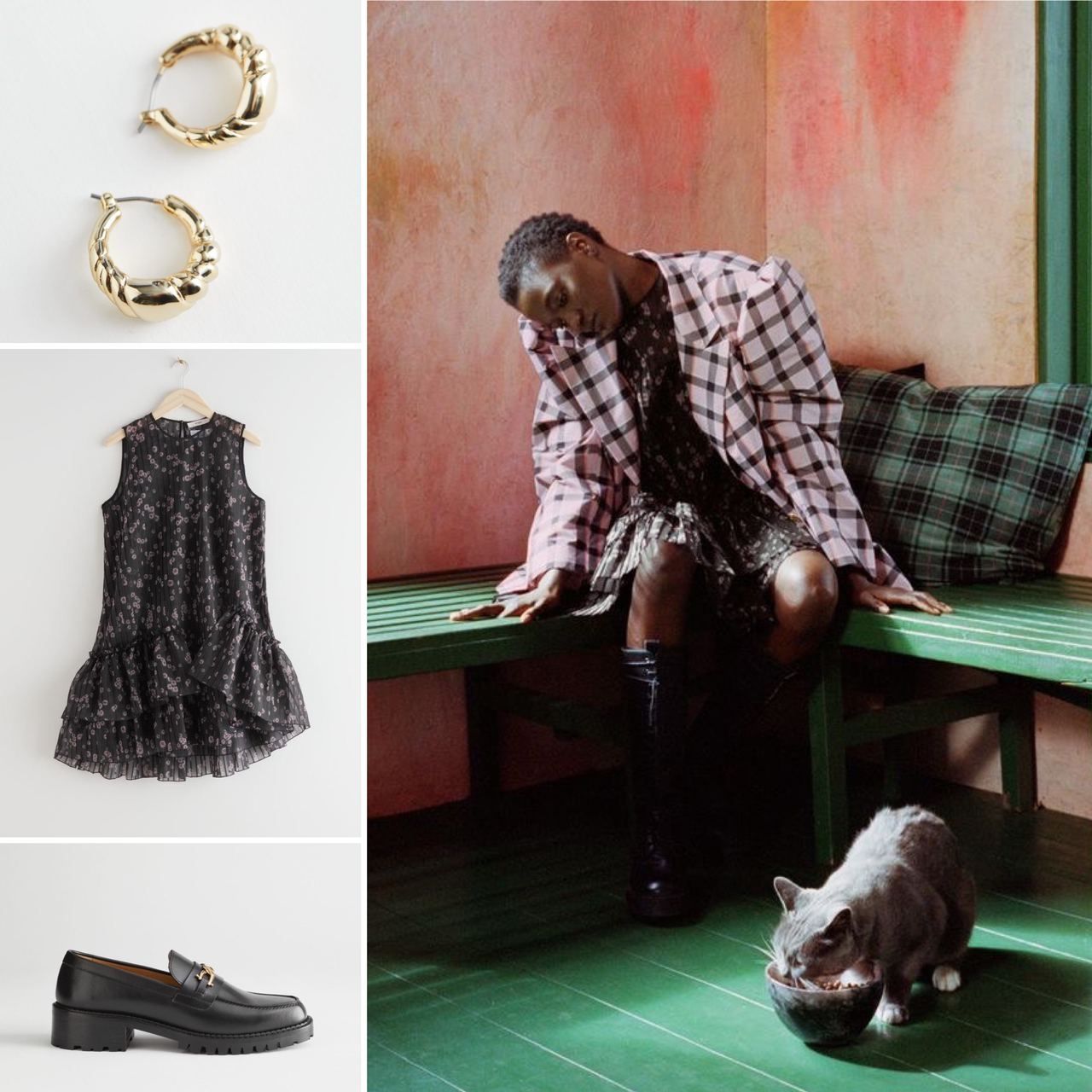 & other stories
We bet that now, during the lockdown, you have more free time, at least, to think about your holiday outfit in all details. Check out mini dresses with lush ruffles and patterns, which can be complemented by a plaid jacket (one of the biggest trends of this winter), chunky boots or loafers, and small gold earrings. Santa will surely appreciate your efforts!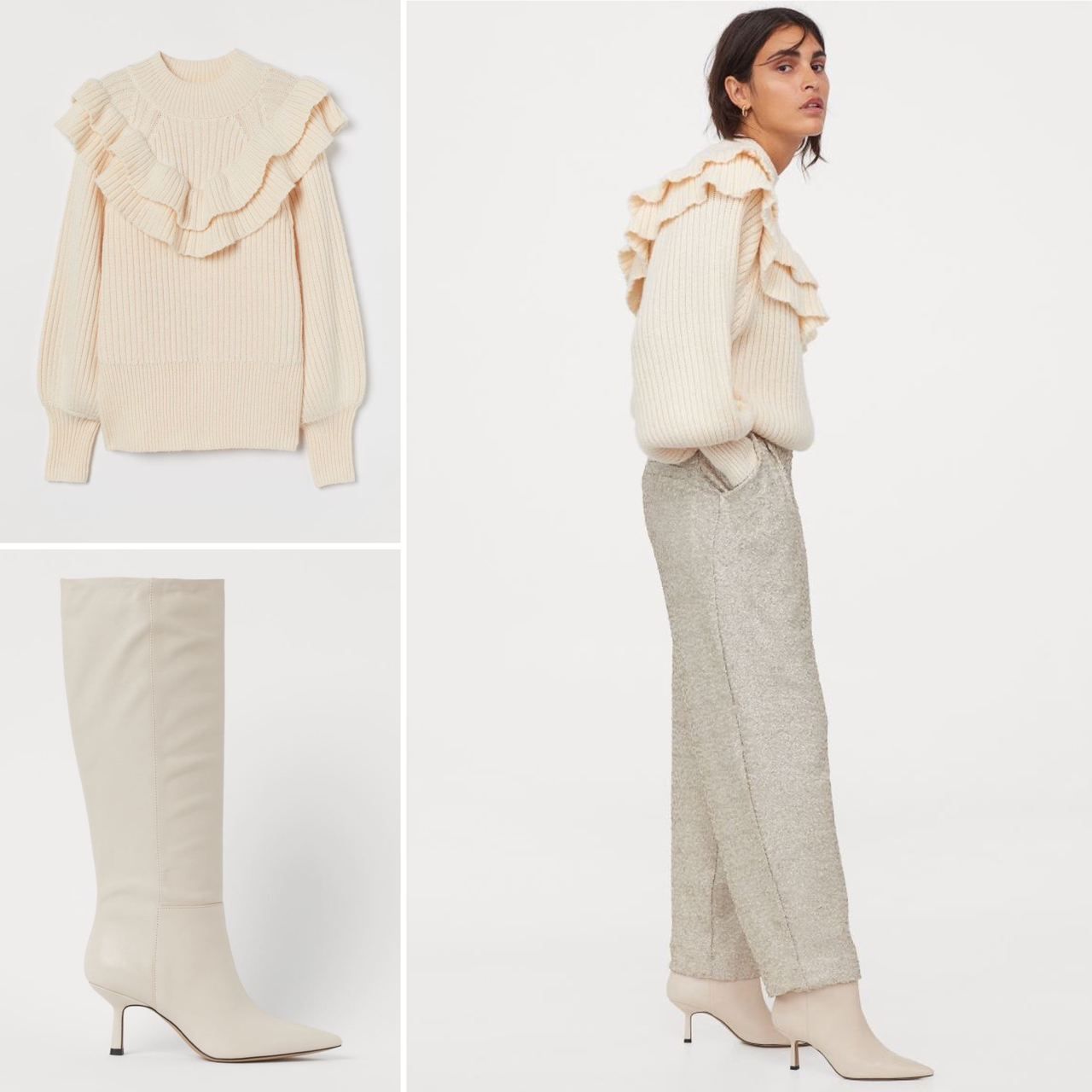 H&M
If you consider the end of December and a short dress as mutually exclusive concepts, we advise you to take note of a light and slightly more down-to-earth look - a warm knitted sweater with the same ruffles, wide trousers with sequins, and boots to match. Looks very elegant and wintery!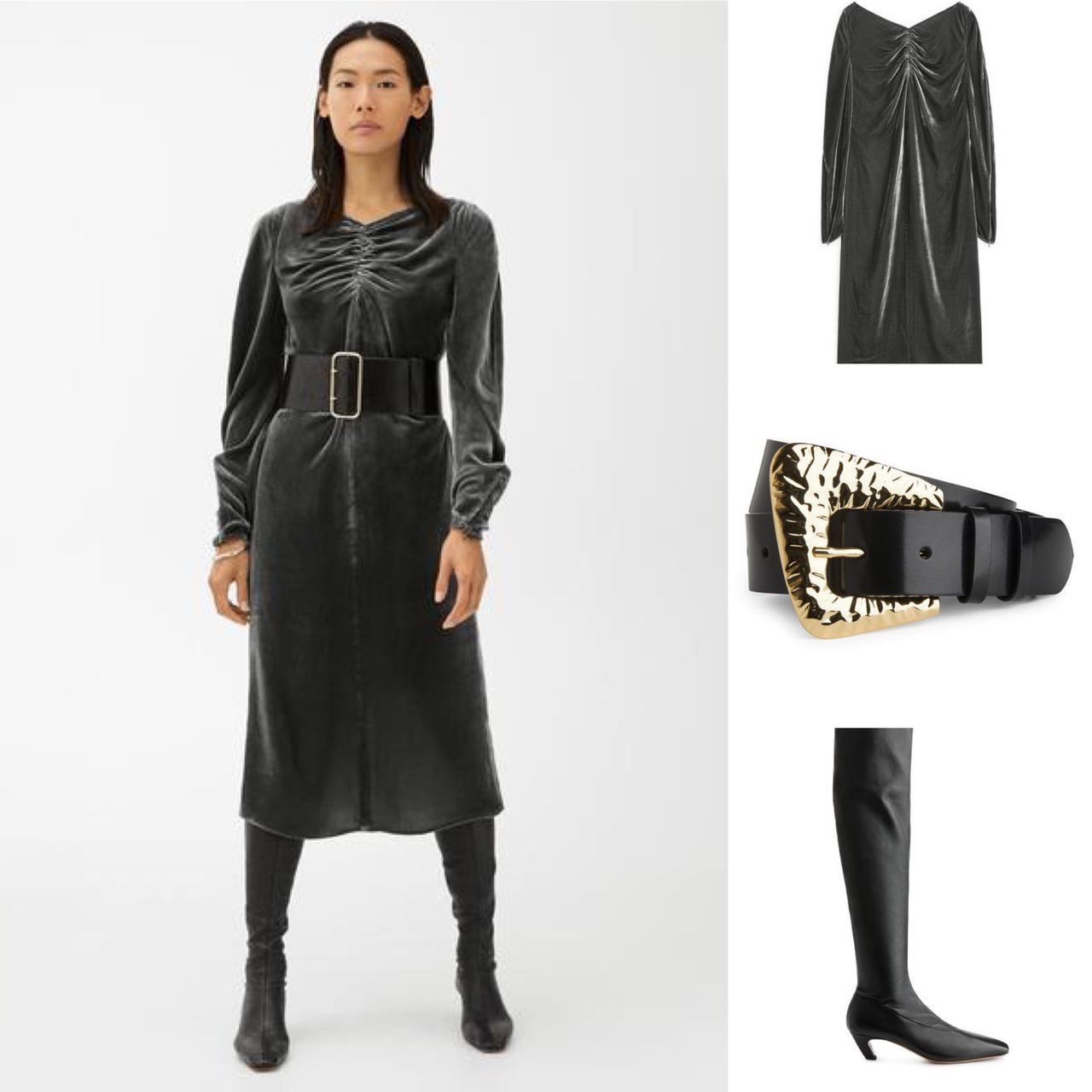 Arket
Perhaps, the simplest and most reliable option is a dress made of noble dark gray velvet paired with a wide belt with a large buckle. It's the best option to easily create a stylish look that is not less elegant than the previous one.
Topshop
For those who are determined to spend Christmas alone but deep down still hopes for the sudden arrival of guests or at least hanging with someone via Zoom, we suggest putting on a satin relaxed suit, which is the perfect alternative for your favorite pajama!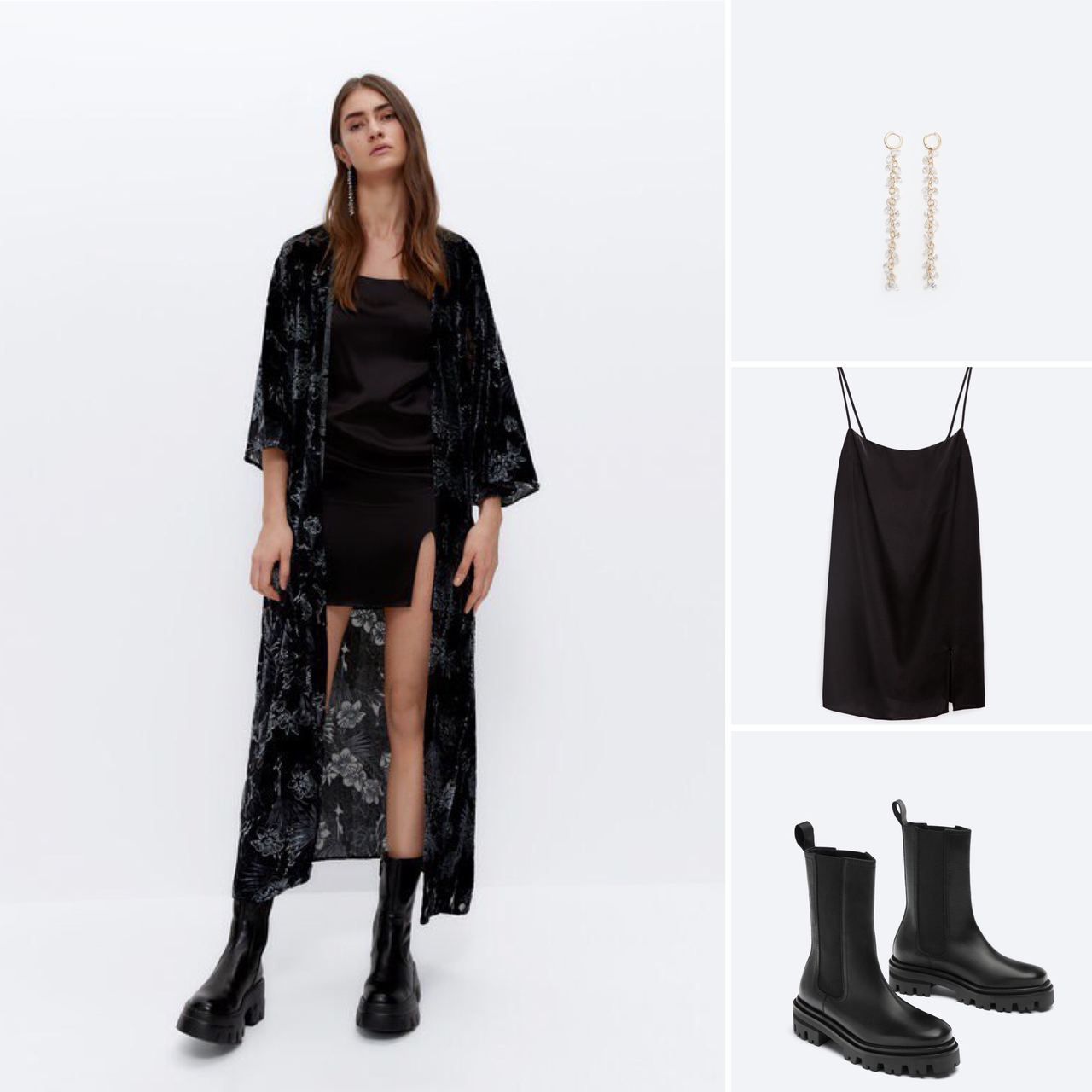 Uterqüe
Another option for lovers of "bed rest" is a velvet poncho worn over a slip dress. But keep in mind that this outfit is too hot for Santa, so you better save it for your crash.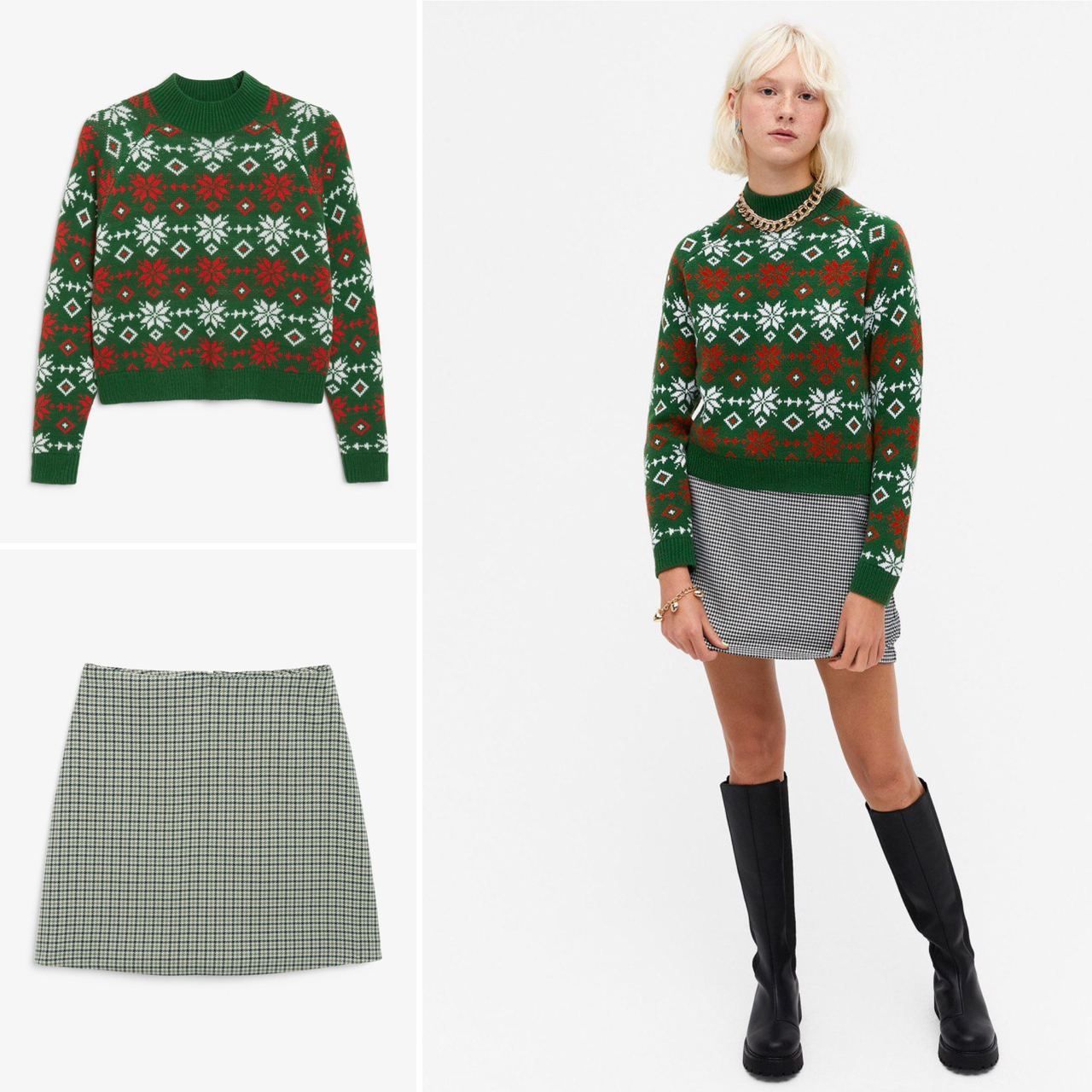 Monki
In fact, nothing can replace your favorite Christmas sweater, especially if it was made by your beloved grandmother! Plus, you can pair it with jeans, velvet trousers, a mini skirt, whatever - it always looks super cute and festive!
Read also:
Pawfect Holiday: the cutest doggies are the stars of the new Tod's Christmas campaign