It's not necessary to dress in boring basic clothes in black to meet the oncoming cold fully equipped. Stylish accessories and practical shopping will help you to survive the off-season with maximum comfort.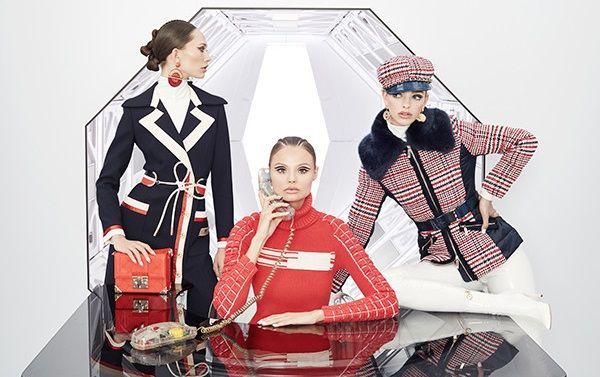 Elisabetta Franchi autumn-winter 2019
Down-padded scarf
This funny scarf, resembling a part of a down jacket, looks airy and comfortable. In fact, this is one the most practical thing. You can wear it for its intended purpose - over a woolen coat or down jacket - or use it as a stylish accessory in the company of knitwear. And it can easily replace your pillow if you want to take a nap on the plane or in a taxi on the way to a party.
Ski sweater
The fashionable purchase of the season is a zipped high neck ski sweater. It can be tight, like a turtleneck, or voluminous, so that it can be worn with a turtleneck or over a light maxi dress.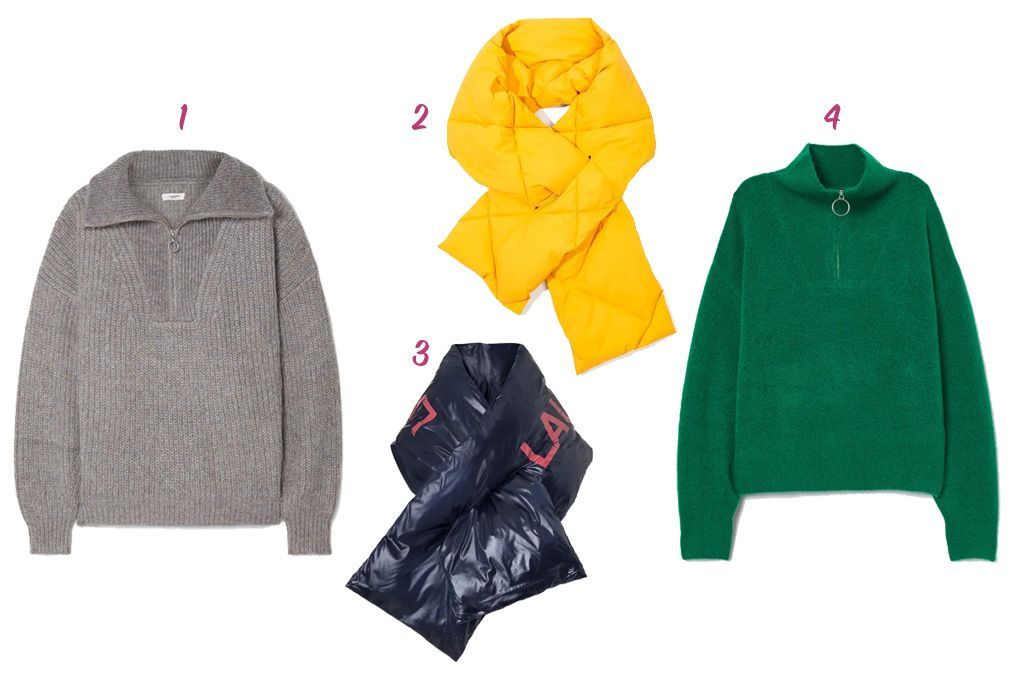 1-Isabel Marant sweater, 2-Tom Tailor scarf, 3-Laurel scarf, 4-Laurel sweater
Plaid jacket
The plaid is the most fashionable print of the season. The focus is on tartan, argyle, crow's foot and other variations of this classic print. A checkered jacket gets along not only with trousers and skirts of the same fabric, but also with plain (and it's not just about black) items and denim models. Pay attention to jackets with broad shoulders-a reference to the 80's is another trend of the season, which shouldn't be ignored.
Pleated MIDI skirt
A feminine blouse with a bow collar, a pleated MIDI-length skirt and a jacket are fashionable signs of a spectacular girl of the 70's. But they are back in fashion. Pleated skirts also go well with sweaters and turtlenecks, fitted jackets with a peplum, loose or oversized cut.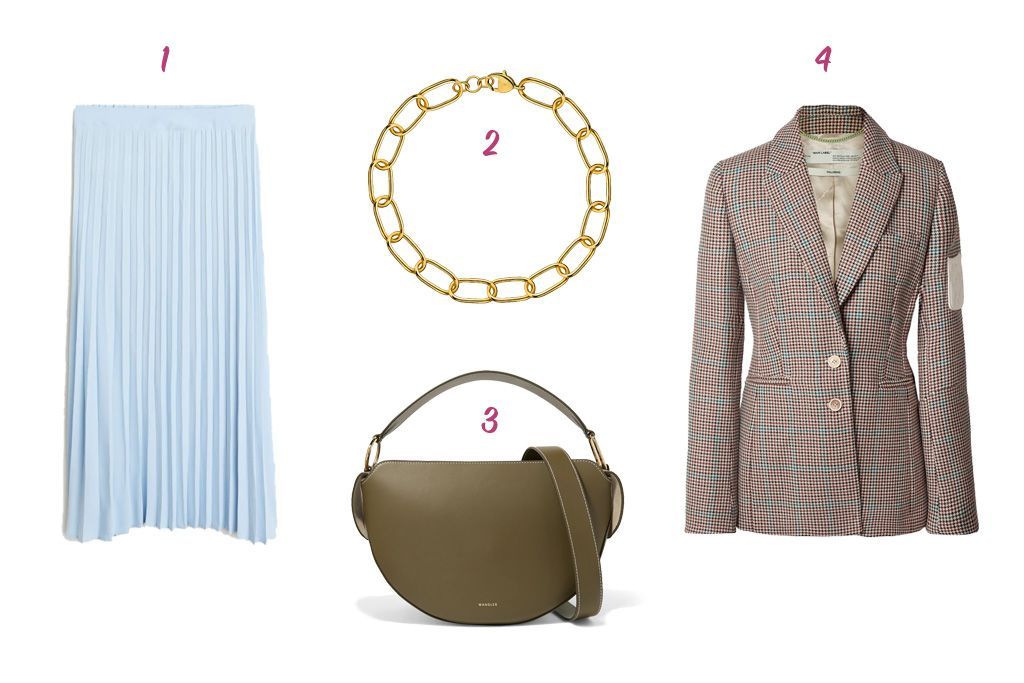 1-Mango skirt, 2-Wanna?Be! chain, 3-Wandler bag, 4-Off-White jacket
Neck chain
You can joke about this jewelry for a long time, remembering the Russian businessmen from the 90's. But this season, massive chains could be found at the Alexander McQueen and Balenciaga shows, and after-on the main fashionistas around the world. Surprisingly, these chains look great over turtlenecks, and in the company of a strict suit, and with cocktail dresses.
Geometric bag
Stylists have a trick: they can even make the most boring image look cool thanks to unusual accessories. For example, a bag. It's easy to turn a classic pantsuit into a creative one thanks to an irregular bag, as well as a casual one, consisting of jeans and a sweater, make stylish and chic. If you don't believe, then try it yourself! Bags of medium size, rigid and of unusual geometric shape are extremely trendy now.