Russian brand Alena Akhmadullina presented the lookbook of the new spring-summer 2020 capsule collection. It was based on both traditional motifs of Russian fairy tales and the aesthetics of the Middle East. It is revealed through the key trend for this season - modest dress. It got its start in Muslim culture, and now it has begun to penetrate into different fashion styles and trends.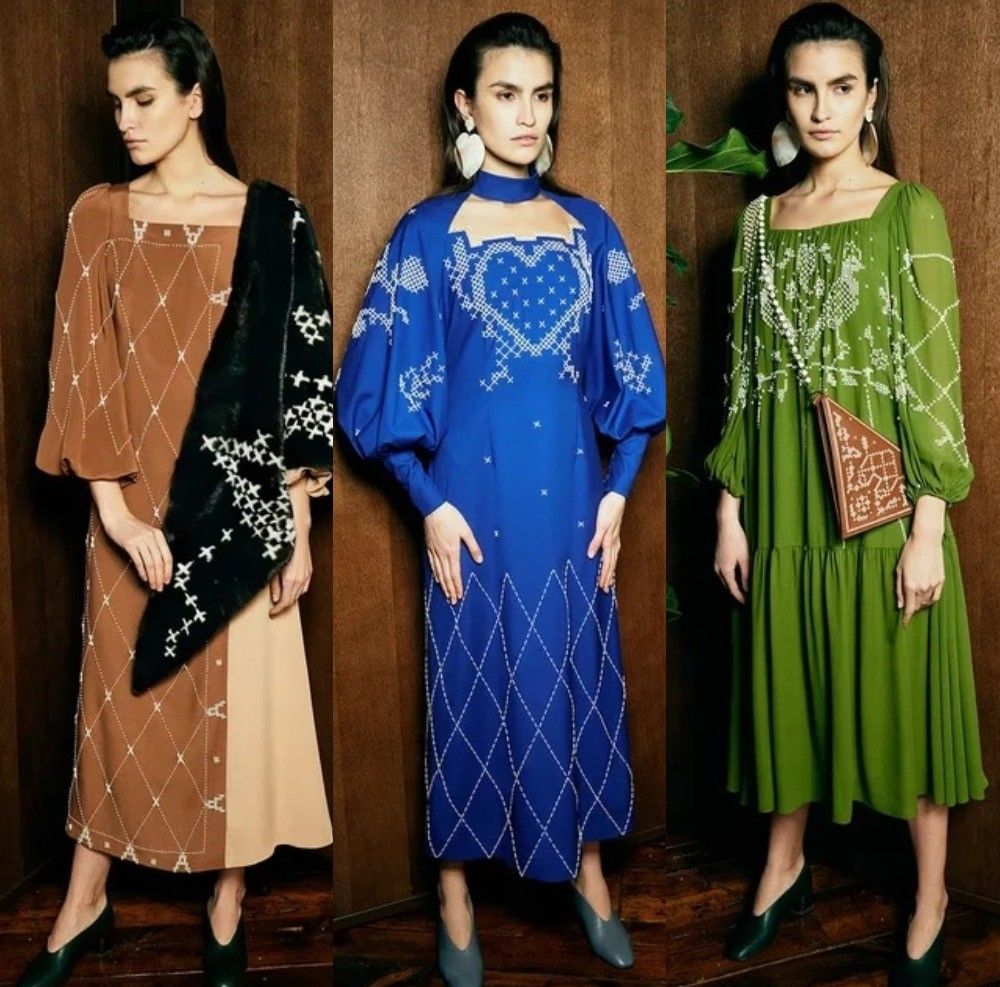 Photo: press-office
The collection reveals both characteristic features of the style of eastern countries - long sleeves, restrained silhouettes and decor made of beads, pearls and sequins, as well as traditional Russian motifs - cross-stitch, amber jewelry, lace and fur.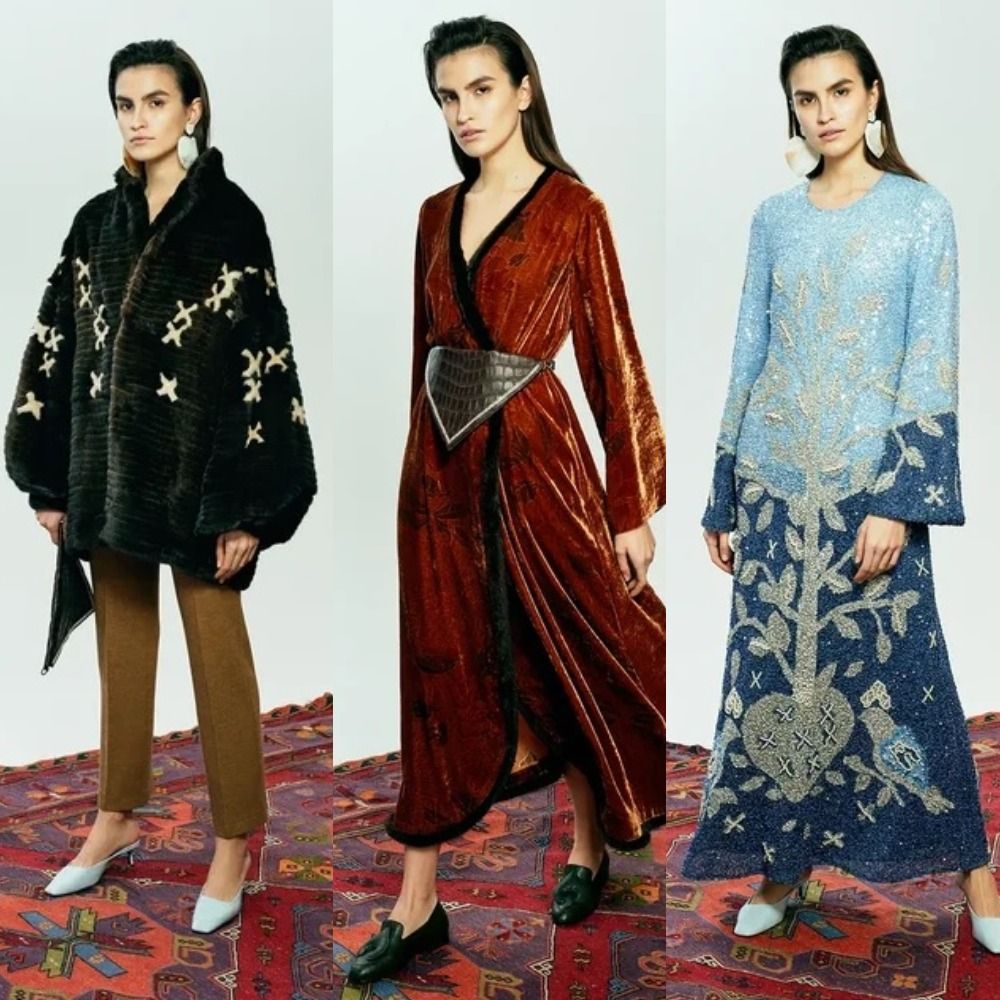 Photo: press-office
The capsule includes fitted and loose dresses with voluminous sleeves, velvet wraps, shawls made of translucent fabric, fur shawls decorated with embroidery, straight pants, cropped fur coats, knitwear, trench coats with asymmetric prints, bags and small backpacks with amber bead handles.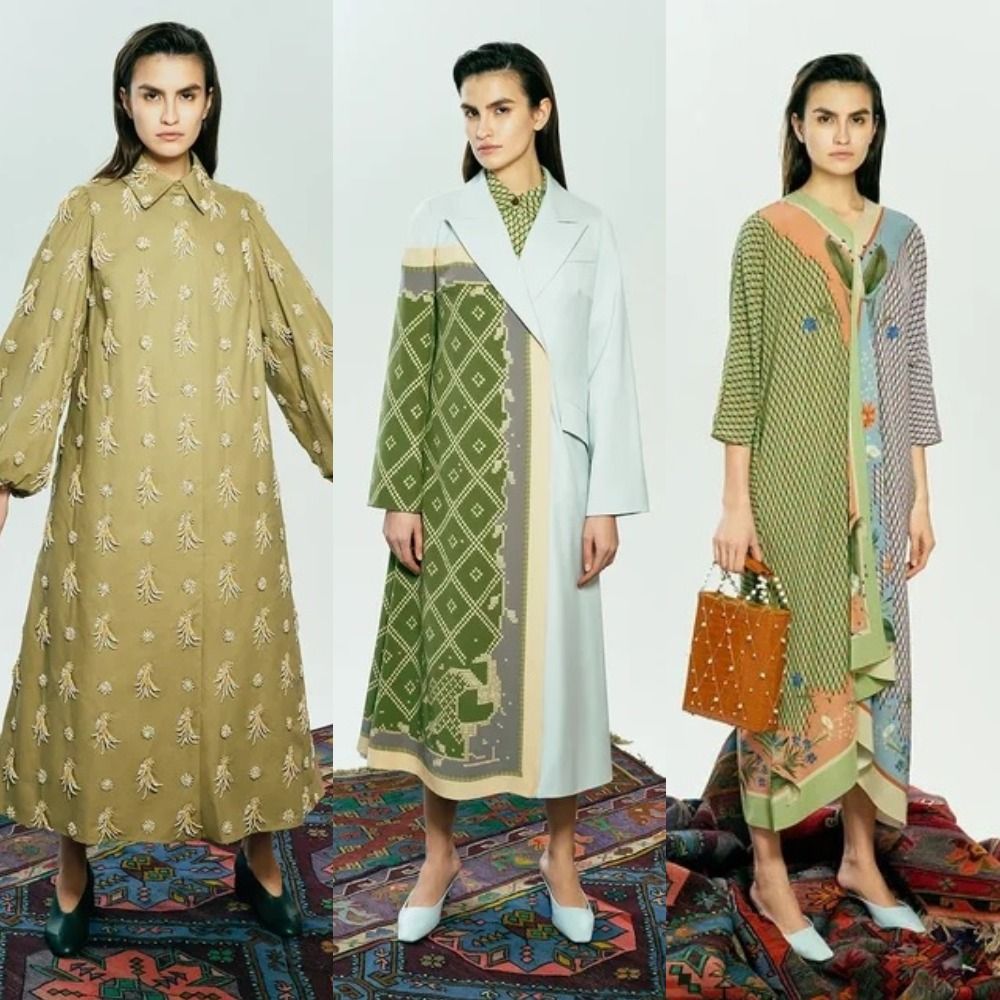 Photo: press-office
This is not the first time that designer Alena Akhmadullina has presented collections in which plots of Russian folk and oriental tales intertwine - she admits that now the modest dress trend attracts her more than ever, so she tries to create clothes that could be worn by residents of other countries.