Argyle pattern is considered to be a real classic, it's regularly demonstrated at fashion shows, and this season it has become one of the key trends. We're going to tell you about the history of the ornament and how to wear it.
Argyle plaid is a recognizable print in the form of large diamonds, that are connected by thin horizontal stripes. Designers like to experiment with this ornament: they use different colors, play with the size of diamonds and their location.
Origin history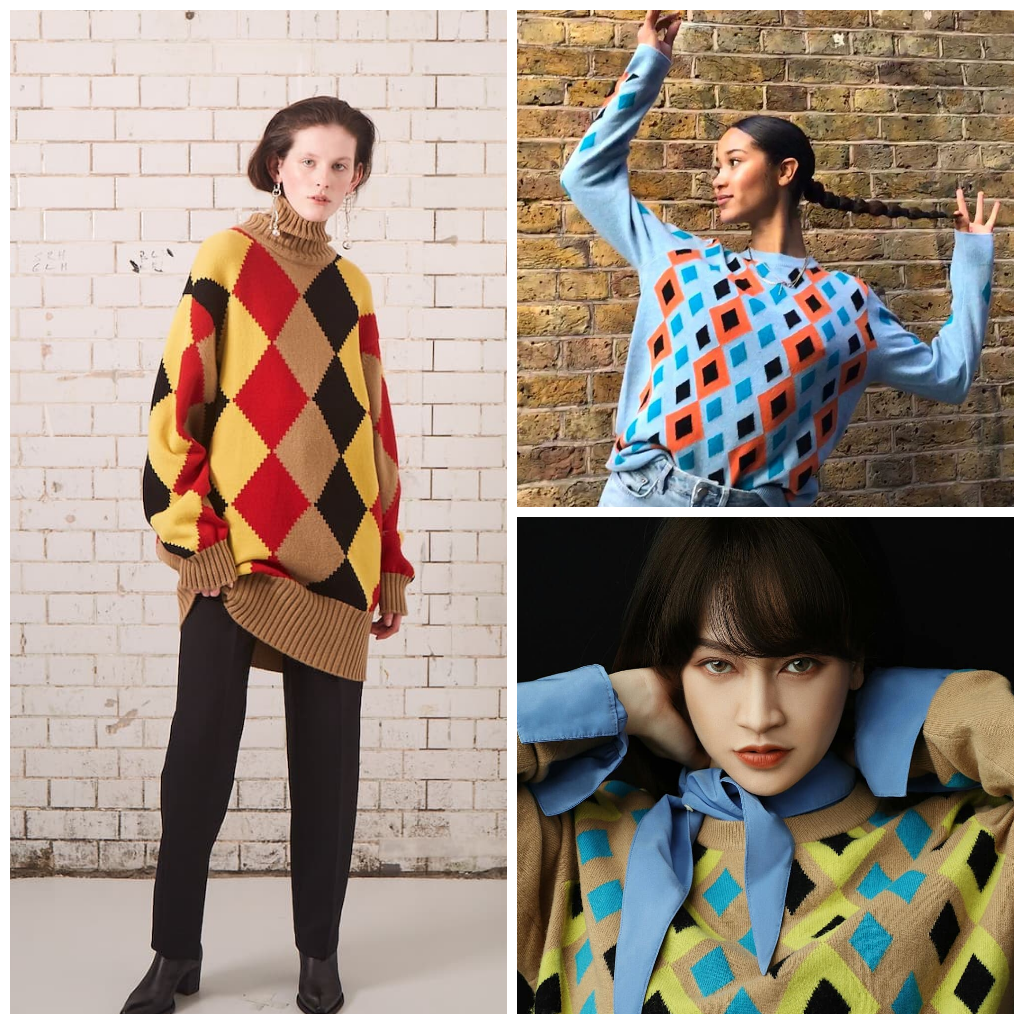 Photo: Pringle of Scotland
The Argyle plaid appeared in Scotland as a variation of the traditional tartan pattern. Tartan is a true symbol of Scotland: for many centuries, kilts and banners of Scottish clans were decorated with it. Argyle was an attempt to diversify this conservative checkered pattern. According to legend, the pattern of diamonds was invented in the Argyll region - that's where its name came from.
At the beginning of the XX century, the company Pringle of Scotland began to massively use it to decorate knitwear. Interestingly, for a long time, the diamond-shaped pattern appeared only on socks, but later the company began to reproduce it on jumpers.
What to wear with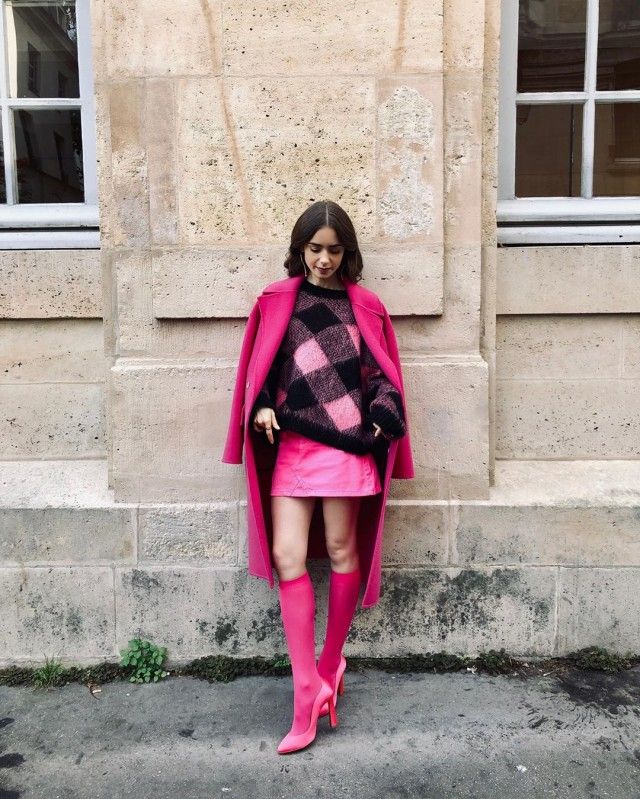 instagram.com/lilyjcollins
Now Argyle has firmly entered our lives, and it adorns not only jumpers, but also jackets, skirts, accessories and even shoes. This pattern is universal, and it can be used as the main accent of the look, and in combination with other clothes with the same print. For example, actress Lily Collins, using a jumper with a contrasting Argyle pattern, muffled the fuchsia-rich total bow to create a more organic look. The blogger Blair Eadie also used the Argyle plaid in her outfit: due to the fact that several colors are used in the ornament, the jumper successfully combines with both trousers and a bag.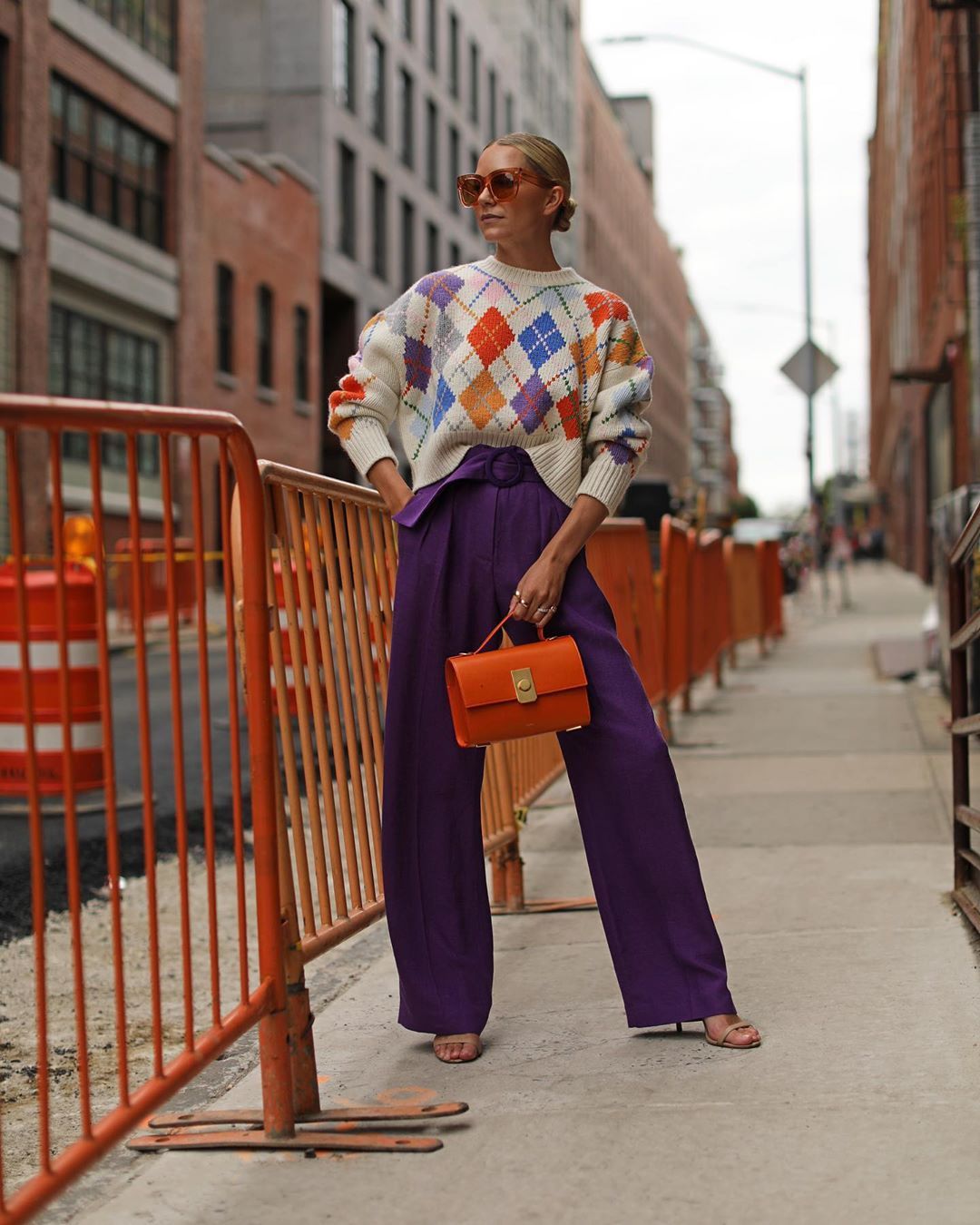 instagram.com/blaireadiebee
Fashionable colors and combinations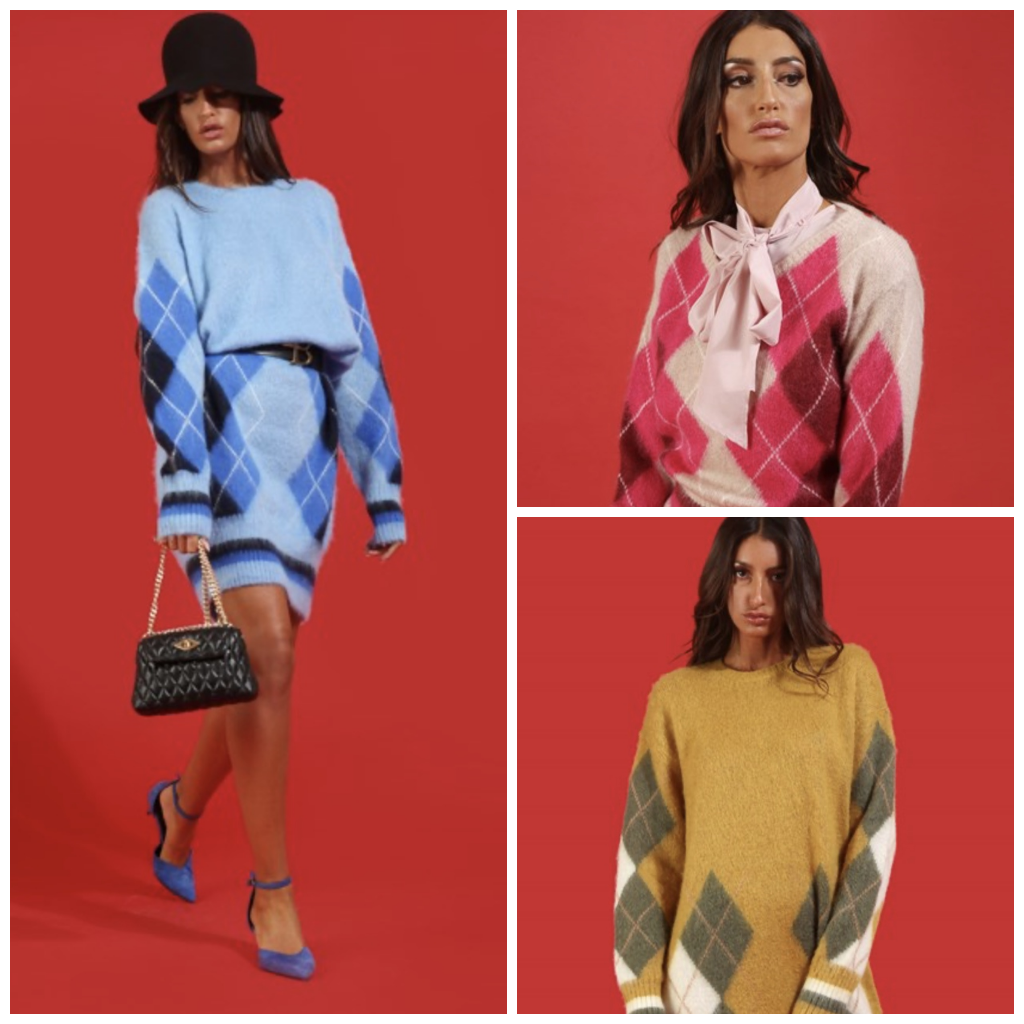 Photo: Ballantyne autumn 2019
Designers like to experiment with the Argyle plaid, offering different colors. Some brands adhere to more traditional colors, for example, using a combination of blue, green and cream-this color combination resembles the style of English aristocrats. Brighter and more contrasting color combinations look festive. Some designers use different textures, for example, leather.
In the collections of which designers you can find the Argyle plaid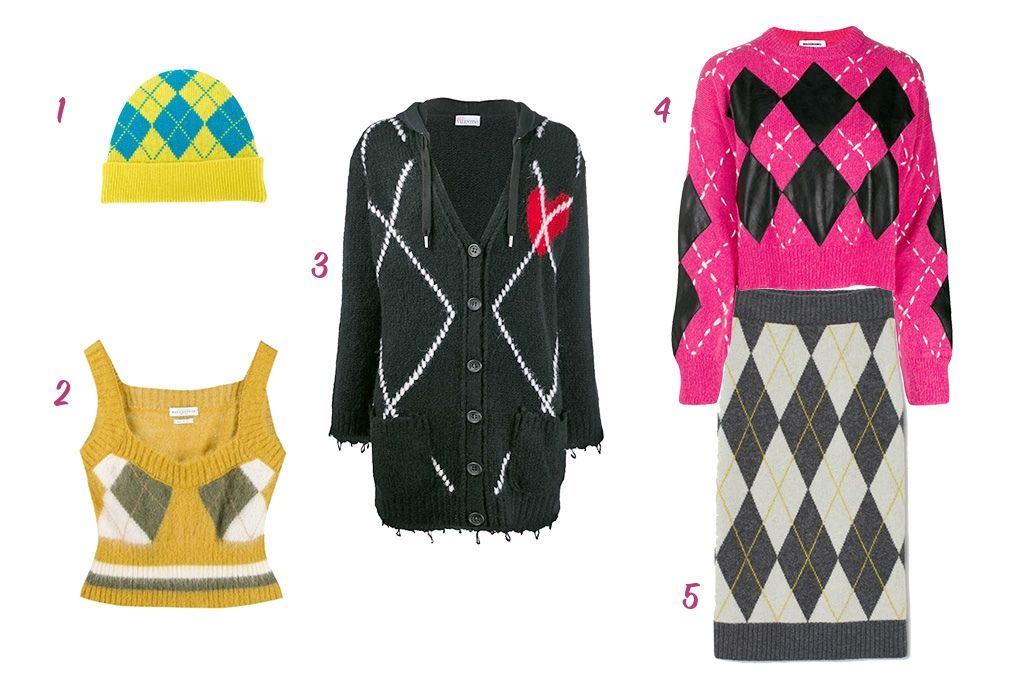 1- Pringle of Scotland, 2- Ballantyne, 3- Red Valentino, 4- Brognano, 5- H&M x Pringle of Scotland.
The trendsetter is still considered to be the brand that first began to massively apply the Argyle plaid – Pringle of Scotland. Diamond-shaped ornaments regularly appear in the collections of the brand, both in classical version and in variations. From year to year, the pattern could be found in the collections of Givenchy, Tommy Hilfiger, Ralph Lauren. And the Burlington brand is faithful to tradition and still uses this ornament in the production of socks.