Realizing the dream of every girl to feel like the main character of the movie at least for a while, creative director of the Givenchy fashion house Clare Waight Keller dedicated the autumn-winter 2020 collection to art-house cinema and performance art.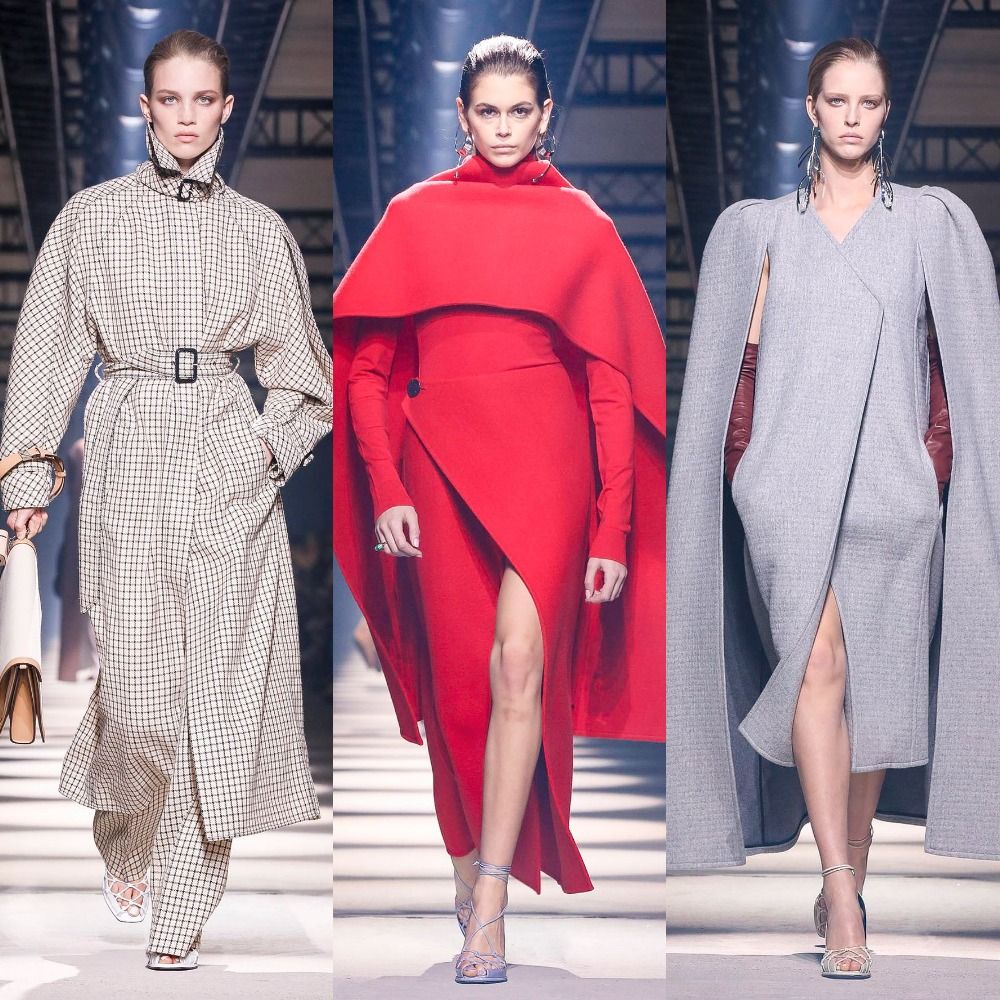 Photo: nowfashion.com
Before starting to work on the looks, she conducted a whole study, examining vintage posters and billboards, works of artists Helena Almeida and Cathy La Rocca, and photos of the French actress Anouk Aimée - the main muse of director Federico Fellini. At the Longchamp Racecourse in Paris, Clare Waight Keller shows her vision of Art-house film's heroine - she's a fragile, mysterious girl, passionate and rebellious. Maybe, her beauty is imperfect, but no less attractive.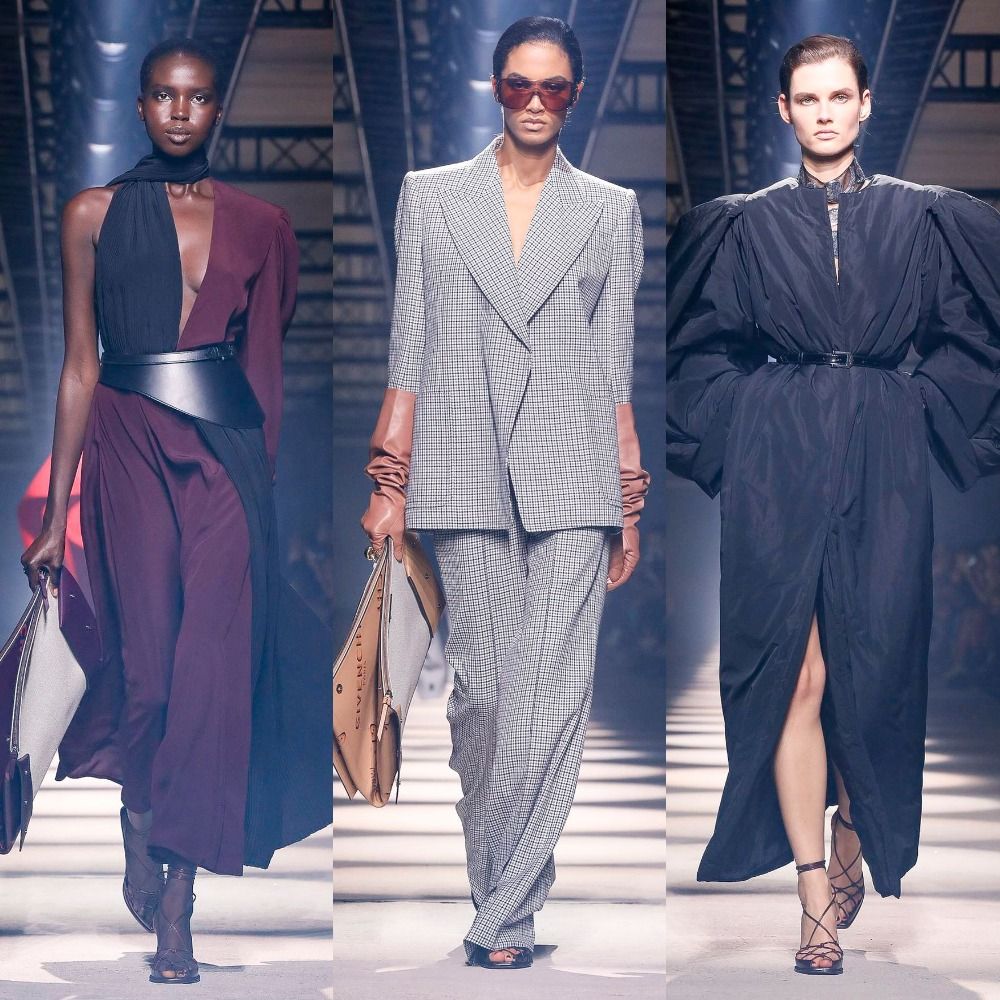 Photo: nowfashion.com
After experimenting with a more practical style in previous seasons, the designer returns to what Givenchy is famous for – a perfect design and simple elegance.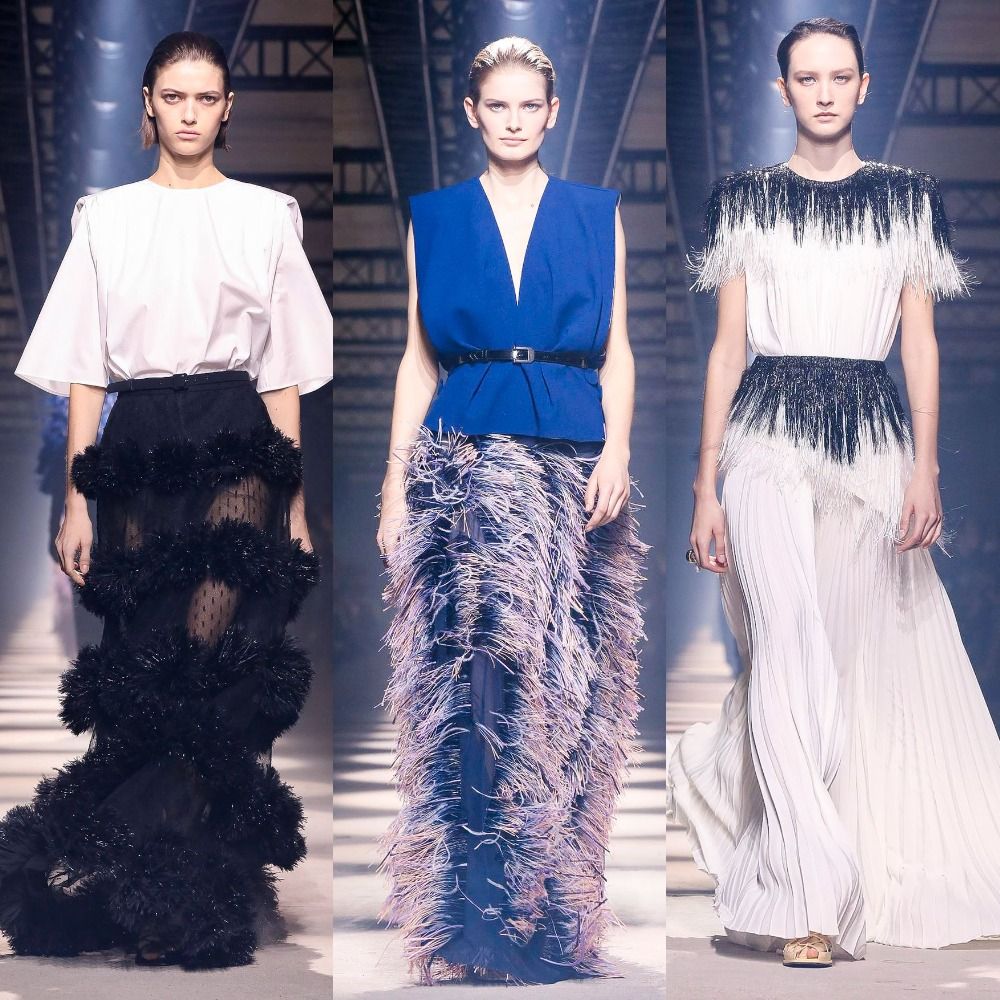 Photo: nowfashion.com
The collection was inspired not only by cinema, but also by the historical heritage of the fashion house: paying homage to Hubert de Givenchy, Claire Waight Keller studied archival photographs, master's drawings and sketches. She tried to convey the image of a gentle on-screen diva through the minimalistic dresses with deep-Vs and voluminous sleeves, pantsuits, capes, fur coats and long skirts decorated with feathers, ruffles and sequins.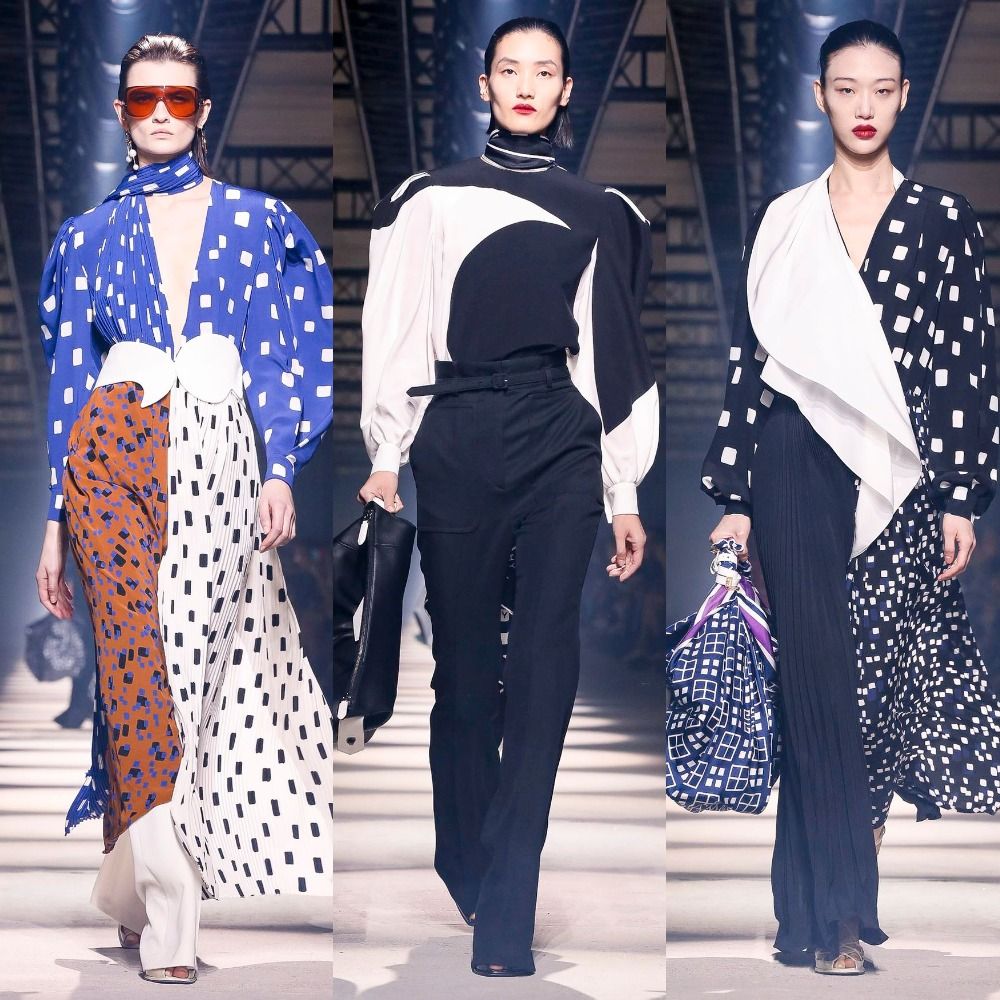 Photo: nowfashion.com
Prints in the style of op-art refer to the grey ripples of the silver screen, which the viewer sees in anticipation of the next masterpiece. Silhouettes with wide shoulders and a narrow waist, recreate the fashion of old Hollywood, and a restrained color palette consisting of grey, blue, black and beige, only occasionally interrupted by bright red flashes. A special place in the collection belongs to long leather gloves, abstract metal jewelry and black hats with wide soft brim, that cast a mysterious shadow on the model's face, creating the effect of understatement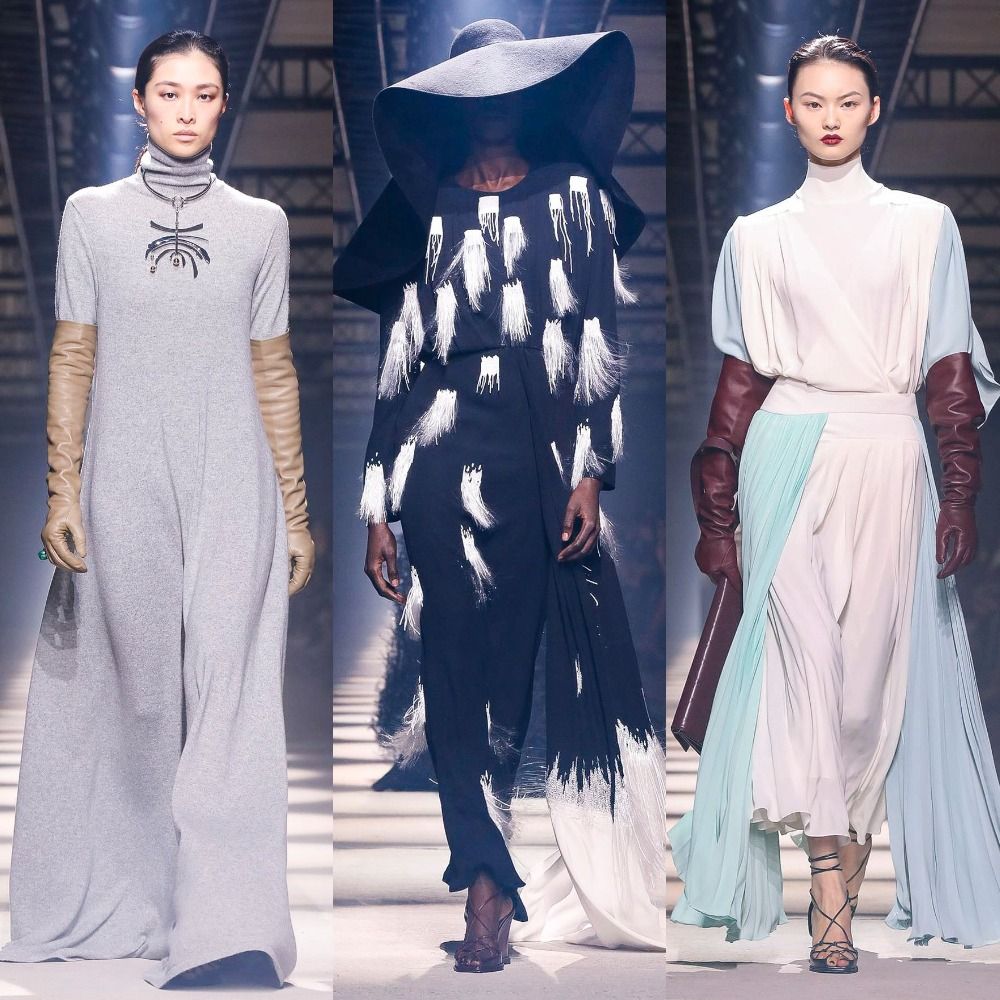 Photo: nowfashion.com