The onset of cold weather is not a reason to abandon dresses. In place of light silky models more practical options are coming. We'll tell you what models to choose this fall to be in trend.
Leather dresses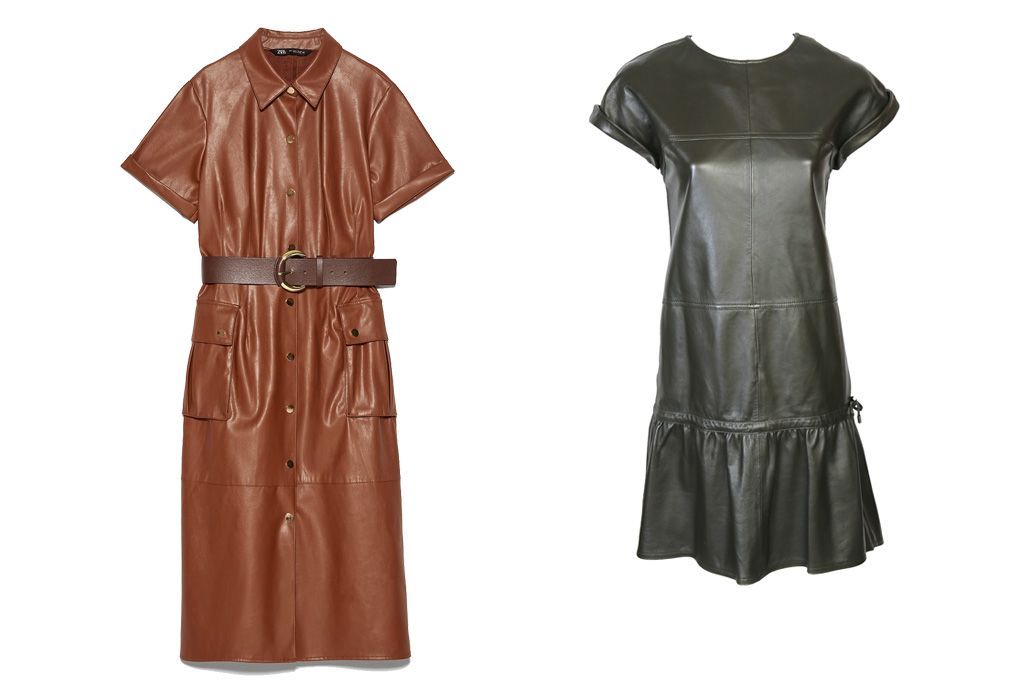 Alberta Ferretti, Zara
At the past Fashion weeks, many designers have built a worship of clothes made of brutal leather, so dresses made of this material are now more relevant than ever. They don't have strict requirements for colour – you can choose black, burgundy, light beige and others. According to the form, loose dresses will be more relevant, but if you want to make the silhouette more expressive-tighten the waist belt, which can be a contrasting shade.
Another trend of this autumn is a leather shirt dress, and this model will look equally good in mini and midi length, the main thing is to choose the right shoes. For long options, ankle boots with low heels are suitable, and short ones can be combined with jackboots made of soft materials, or rough lace-up shoes.
Life hack: dresses with short sleeves can be worn with a turtleneck or a sweater made of fine wool.
Jacket dresses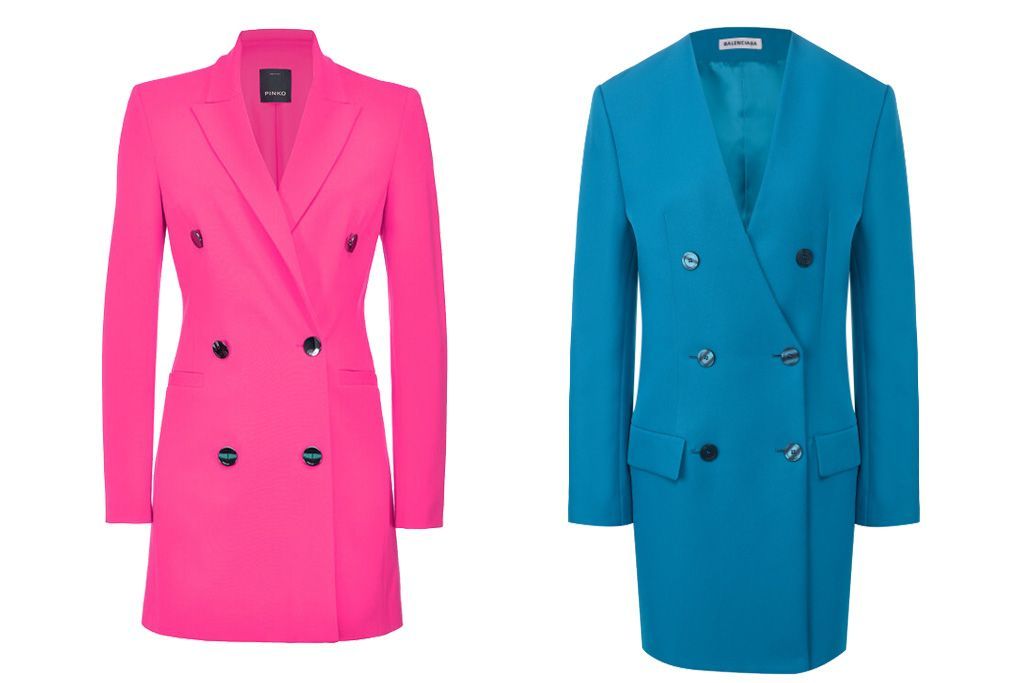 Pinko, Balenciaga
If the column dresses have ceased to cause delight, but you still want to look feminine, you can pay attention to the jacket dresses.
In order to diversify the everyday option, you can choose asymmetric models, while dresses decorated with rhinestones or sequins are suitable for a party. Jackets with big shoulders will look good with a belt, creating a contrast in the figure.
To calm the sexuality of the image, you can wear a strict white shirt under the dress, and replace the jackboots with plain ankle boots. In general, the jacket dress is a very independent part of the wardrobe, which is better not to overload with the extra layers and details. That's why don't limit yourself in colours and safely wear black, neon, and pastel.
Knitted dresses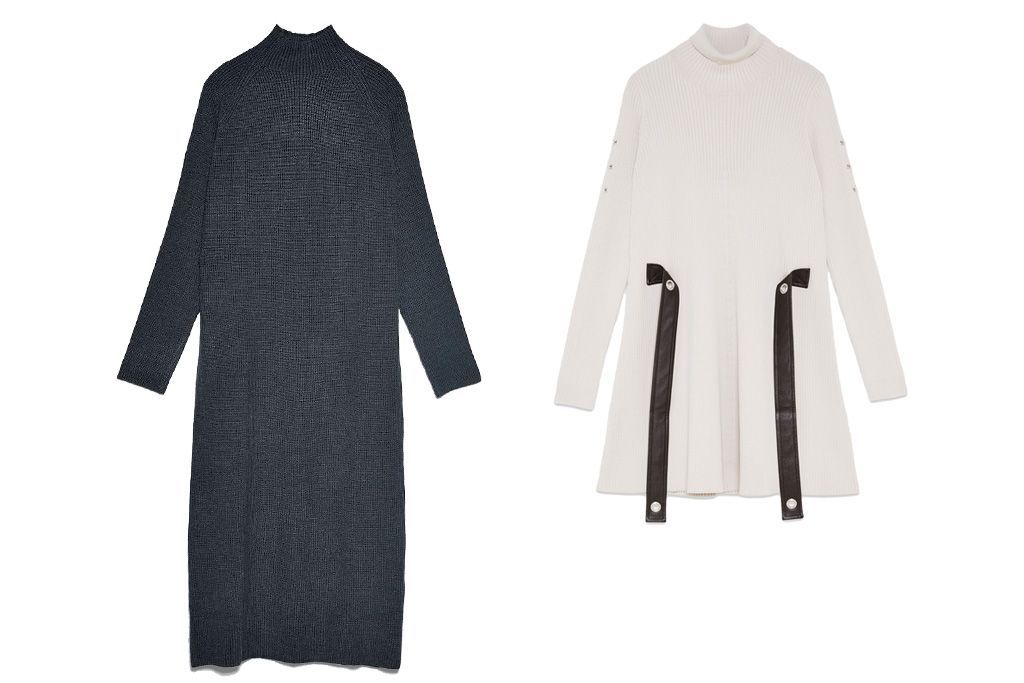 Zara, Patrizia Pepe
Of course, we want to wear light dresses all year round, but in the autumn it is better to postpone them for parties. Knitwear, by the way, is well suited for everyday outings. In order not to make a mistake when choosing a style, you should pay attention to the options with a collar, which will visually make you taller, and for a more informal way out, you can choose strapless models.
A tight dress that emphasizes the figure will look better in a midi length, while an extra mini is better to choose in an oversize form. Knitted things don't imply compliance with the rules of a certain style. With a combination of shoes and accessories, you can create a classic look or a look in sport-chic style.
Textured dresses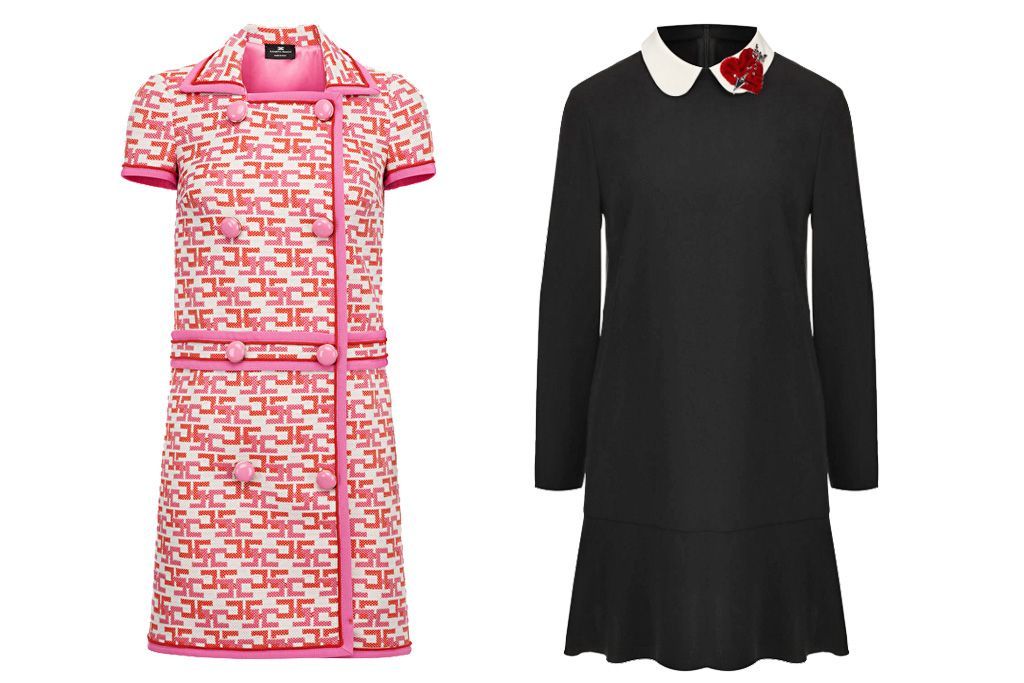 Elisabetta Franchi, Red Valentino
You can make your look more original not only using details and accessories, but also choosing models from textured fabrics: tweed, corduroy and velvet.
Clothes from tweed make the image serious and aristocratic-it won't be easy to dilute and revive it even with the help of jewel. But these dresses are perfect for everyday life.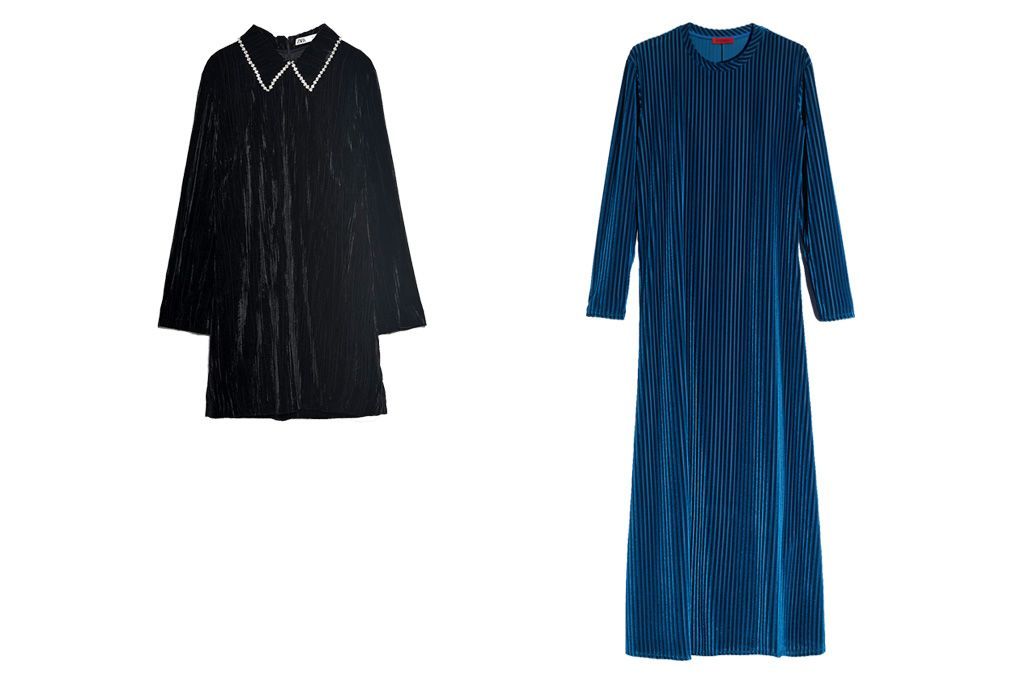 Zara, Max&Co
Velvet and corduroy dresses are better to choose in dark shades: black, deep blue, emerald-so the image will look more elegant, because too bright velvet risks turning any dress into sleepwear or a plush toy outfit.
Asymmetry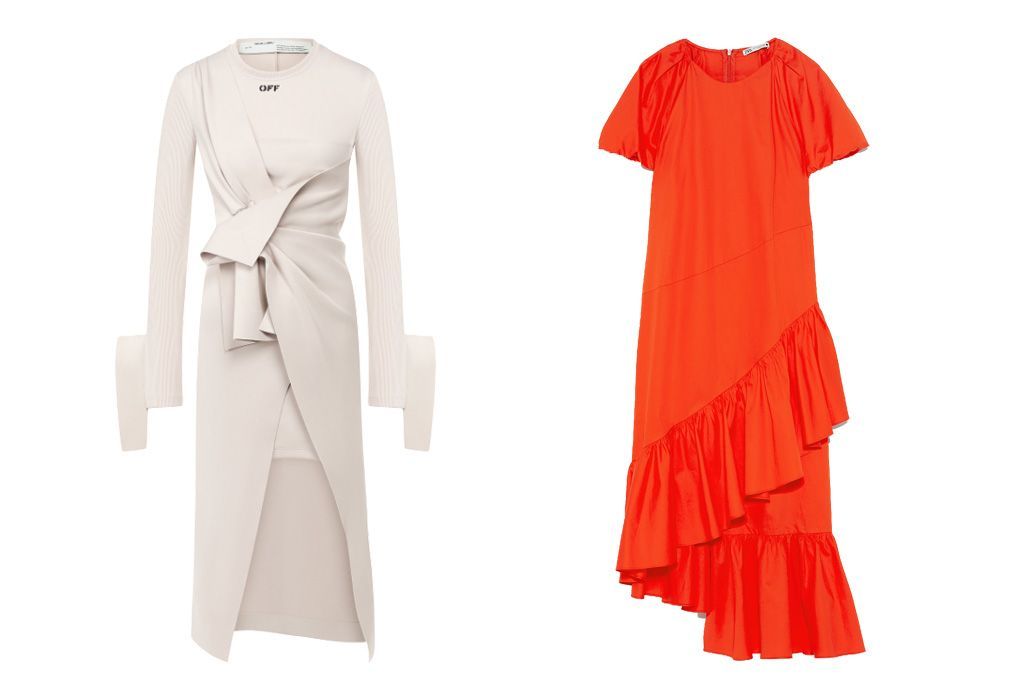 Off-White, Zara
The asymmetry in the dress is mainly emphasized by the shape of the skirt, the line of the shoulders and sleeves. If you choose a dress with an emphasis on the hem, it is better to abandon such options, where the front hemline is shorter - such styles go out of fashion. Choose the dress with an oblique hem.
You can also choose options with open shoulder or sleeves of different shapes or lengths. If you like more conservative images, then pay attention to the asymmetry not in shape but in colour. It is created with the help of prints and appliques made of fabric.
Volume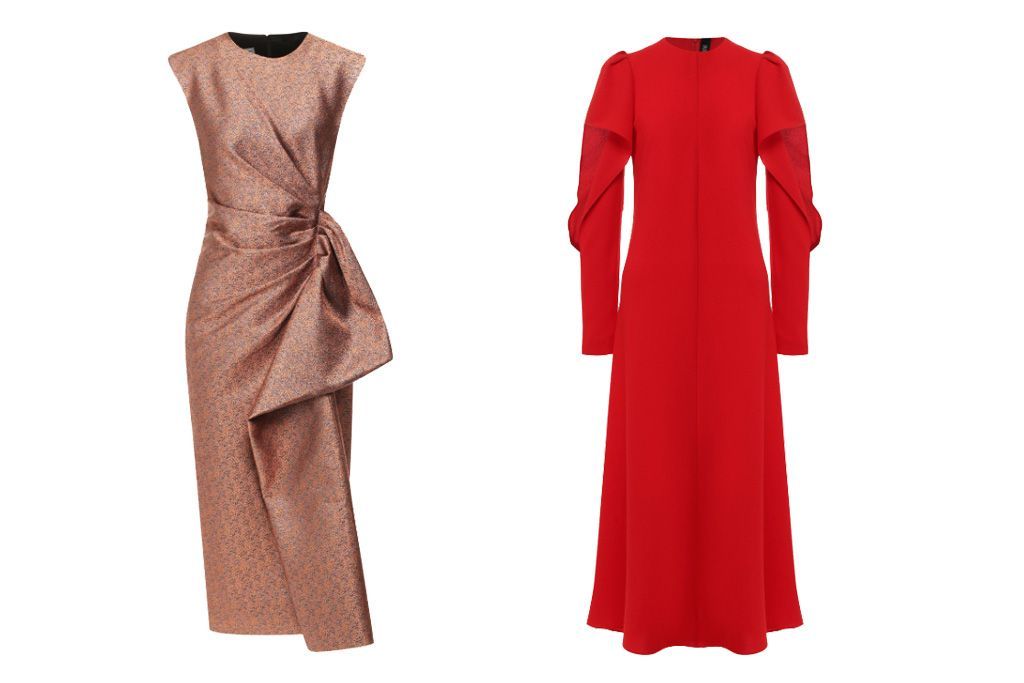 Red Valentino, Poustovit
One of the options for giving volume is drapery. With its help, you can hide some figure flaws, but you need to choose such models very carefully. Bulky frills and wrong details can visually add a couple of extra pounds.
Flounces will be good for a more gentle or evening look. Such details look better on dresses made of lighter fabrics, in knitted models it is better to refrain from them – they will gracelessly droop under their own weight.