The colours, you surround yourself with, not only affect your mood, but can also tell a lot about your character. We've already analyzed the psychology of red and green colours, as well as considered the most successful combinations. The main character of our today's article is black.
Psychology of colour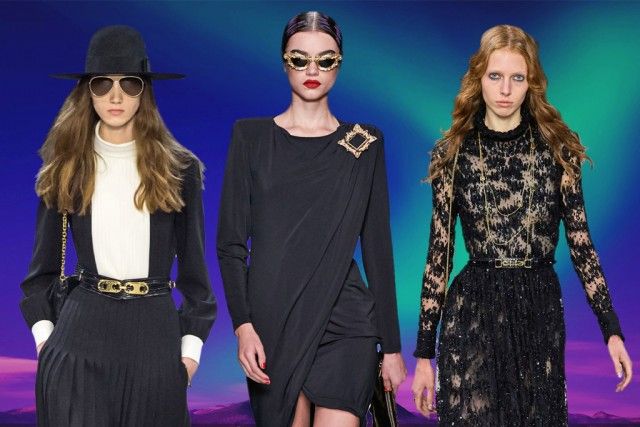 Black is the most controversial colour in the palette. Many people still have a biased attitude towards this shade, because it used to be associated with mourning, grief and failures: it's not for nothing, when something bad happens in our life, we say that a "black streak" has come. It's a mystical and mysterious colour.
Psychologists are ambiguous to black colour, too. Some say that black symbolizes relaxedness, sexuality and elegance. Black clothes are the choice of people who have nothing to prove. They are confident in themselves and their attractiveness, able to stand up for themselves, and they don't care about public opinion.
Others, on the contrary, believe that the dominance of black in the wardrobe can speak of isolation and self-doubt. Black colour acts in this case as a reliable armor, which doesn't attract attention to the person and allows you to feel more protected. Also, proponents of this negative concept argue that people whose favourite colour is black are prone to depression.
Combination of colour
However, fashion designers hardly listen to psychologists. Black is one of their most favourite colours. After all, it's combined with any other colours and shades, acts as an excellent background for prints and drawings and perfectly complements and shades any image. Let's consider the most attractive colour combinations with black.
Black + white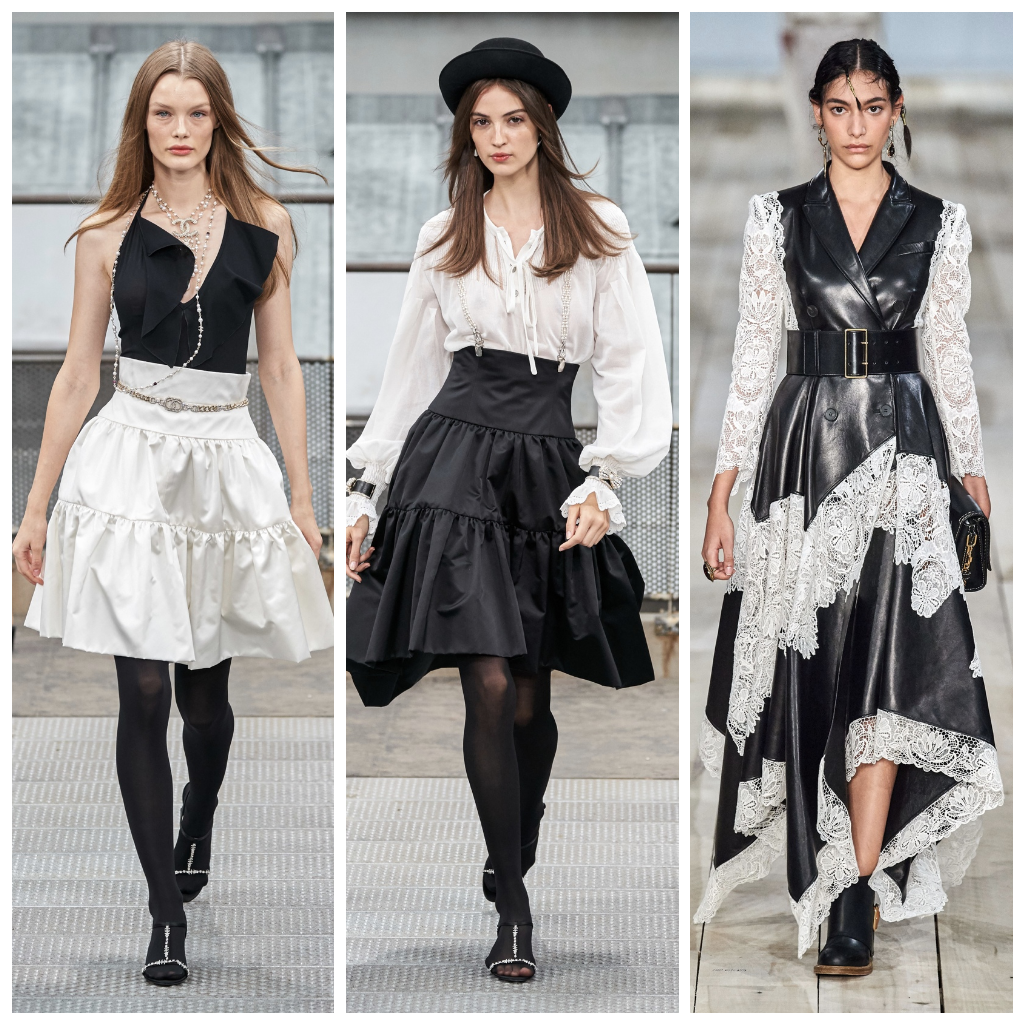 Classic strict combination of black and white are regarded newly thanks to the efforts of modern designers. Black combined with white is no longer associated with school or business uniforms – it's a festive and even solemn combination that is suitable for any occasion.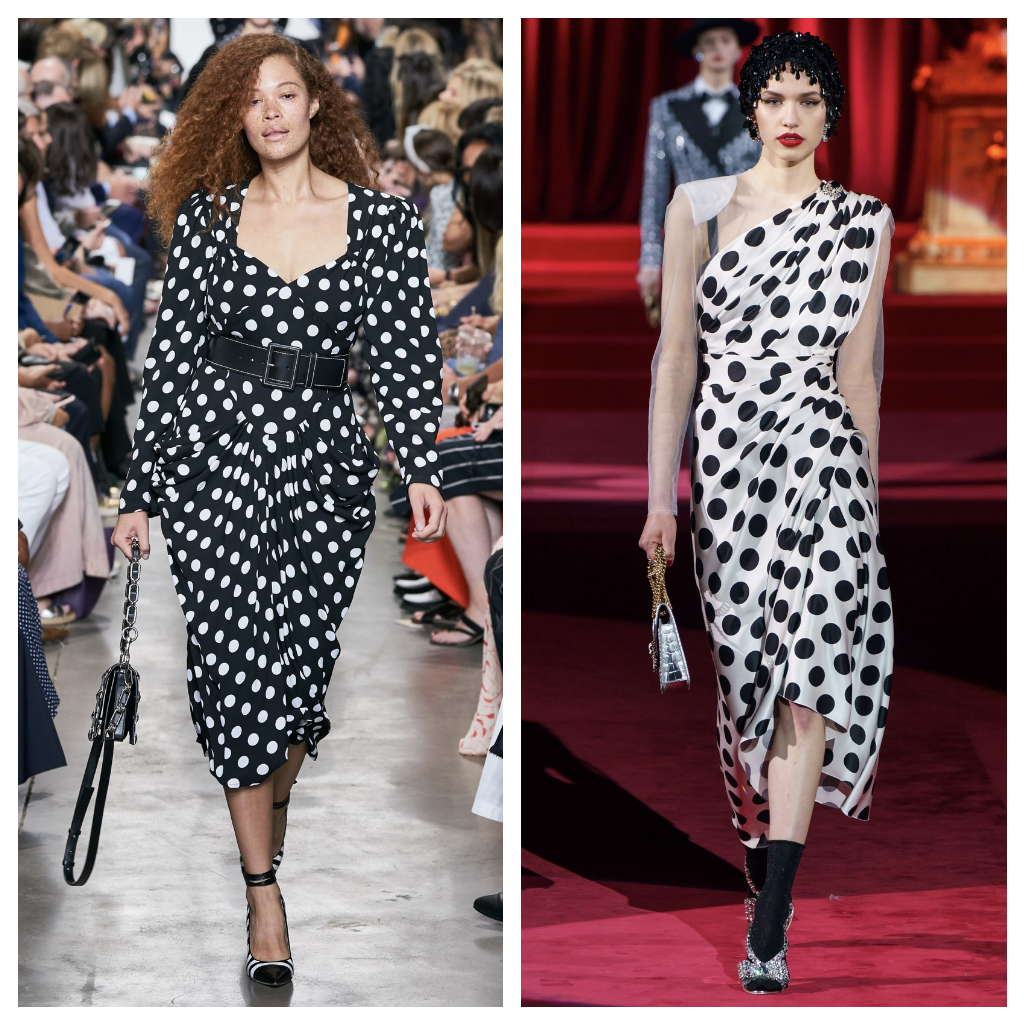 The organic duet of black and white is reflected in the polka dot print. By the way, both white polka dot on the black background, and black polka dot on the white background look great.
Black + red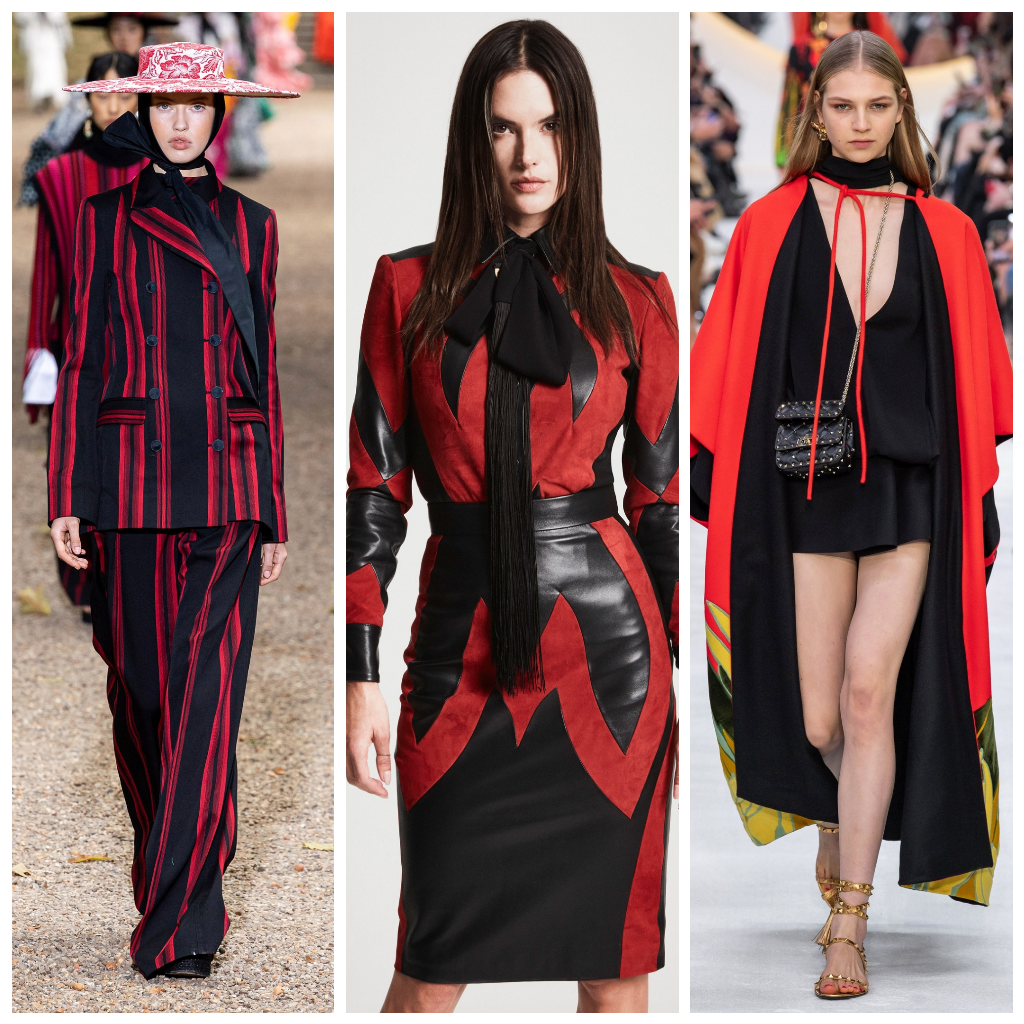 This is a win-win variant for those who are afraid of too active red. Black accessories will dim bright red shades. And, on the contrary, due to the red accents, the image in black won't seem too gloomy.
Green + black
Any shades of green are combined with black colour perfectly, ranging from dark and ending with bright and even mint. In combination with black clothes, green will look more saturated.
Black + orange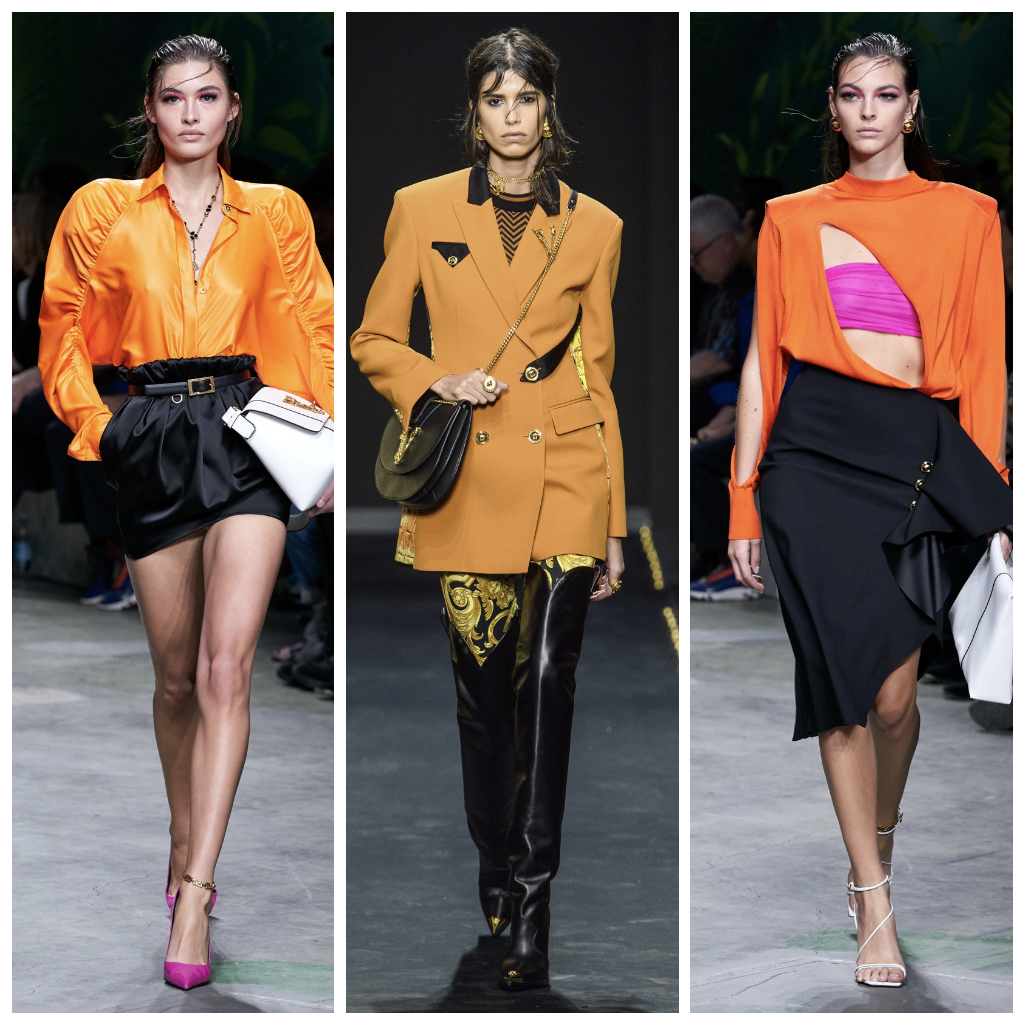 The energetic combination of black and orange immediately attracts attention. Therefore, only the most daring and confident fashionistas can afford it. As an example, there are three Versace looks: bright orange combined with black from the spring-summer collection and a calmer orange in the autumn-winter outfit.
Black + pinky shades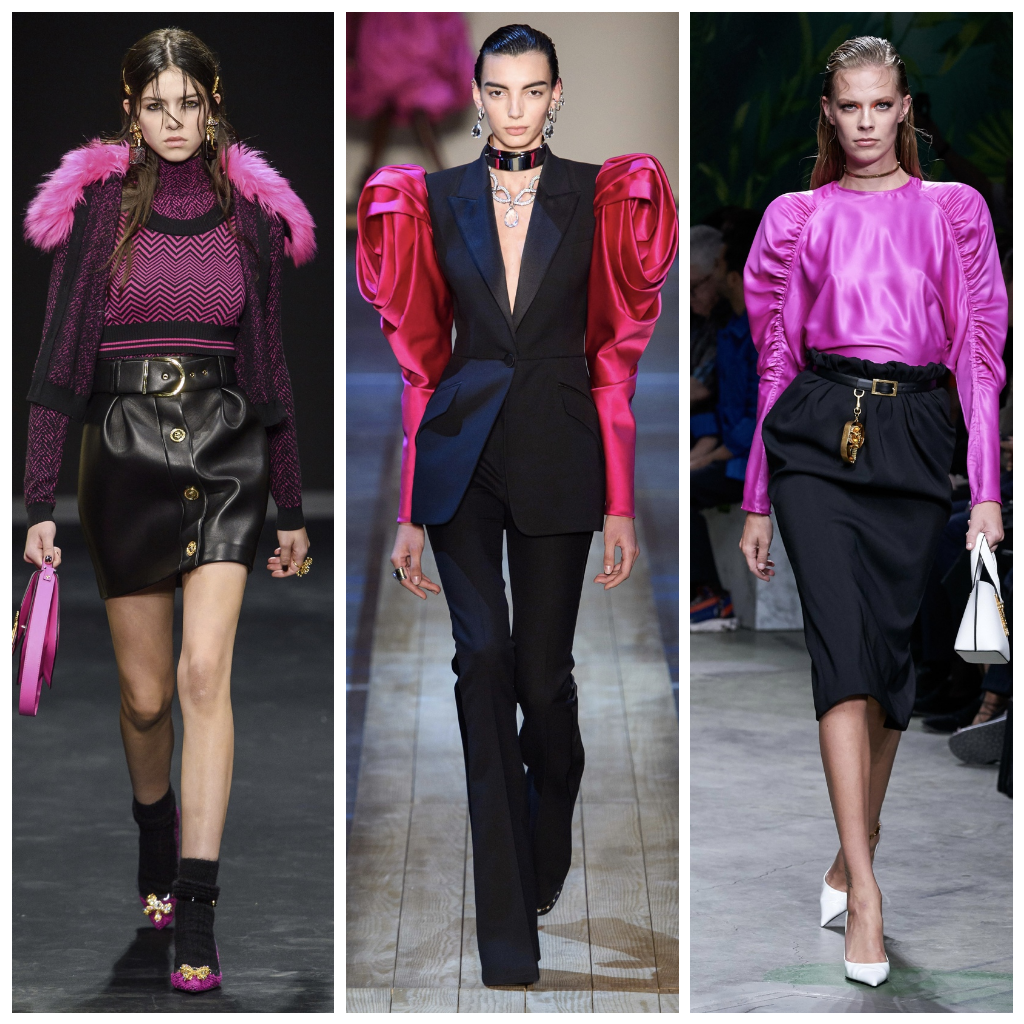 Another bright combination, which has long ceased to cause associations with the youth subculture of Emo. Now it's just another example of how organically black looks with other colours and shades.
Black + gold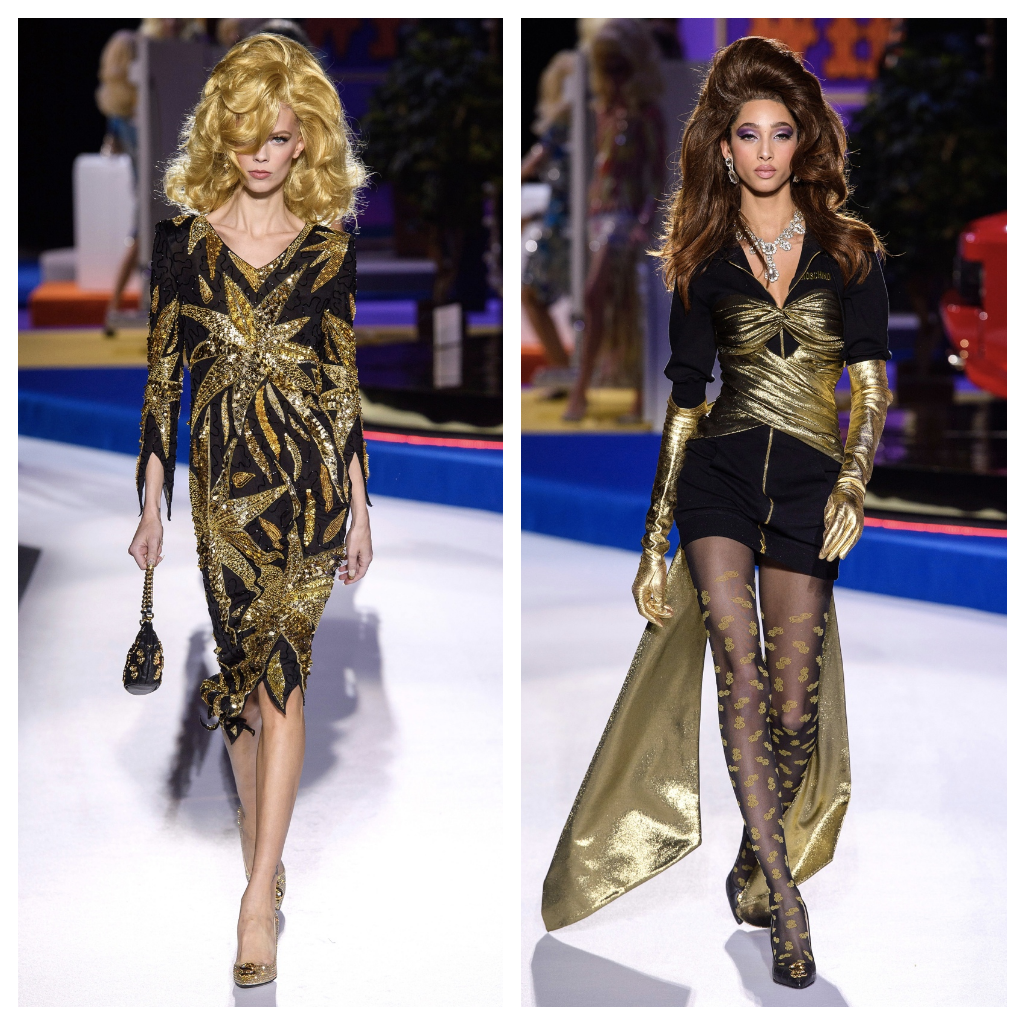 It's an elegant and stylish combination. So it's no surprise that stars pick up this combination for the red carpet and other gala events. For example, for the recent premiere of the new TV series, actress Reese Witherspoon chose a black Celine dress with a gold insert.
In addition, gold jewelry perfectly complements the image in the style of total black.
Other colours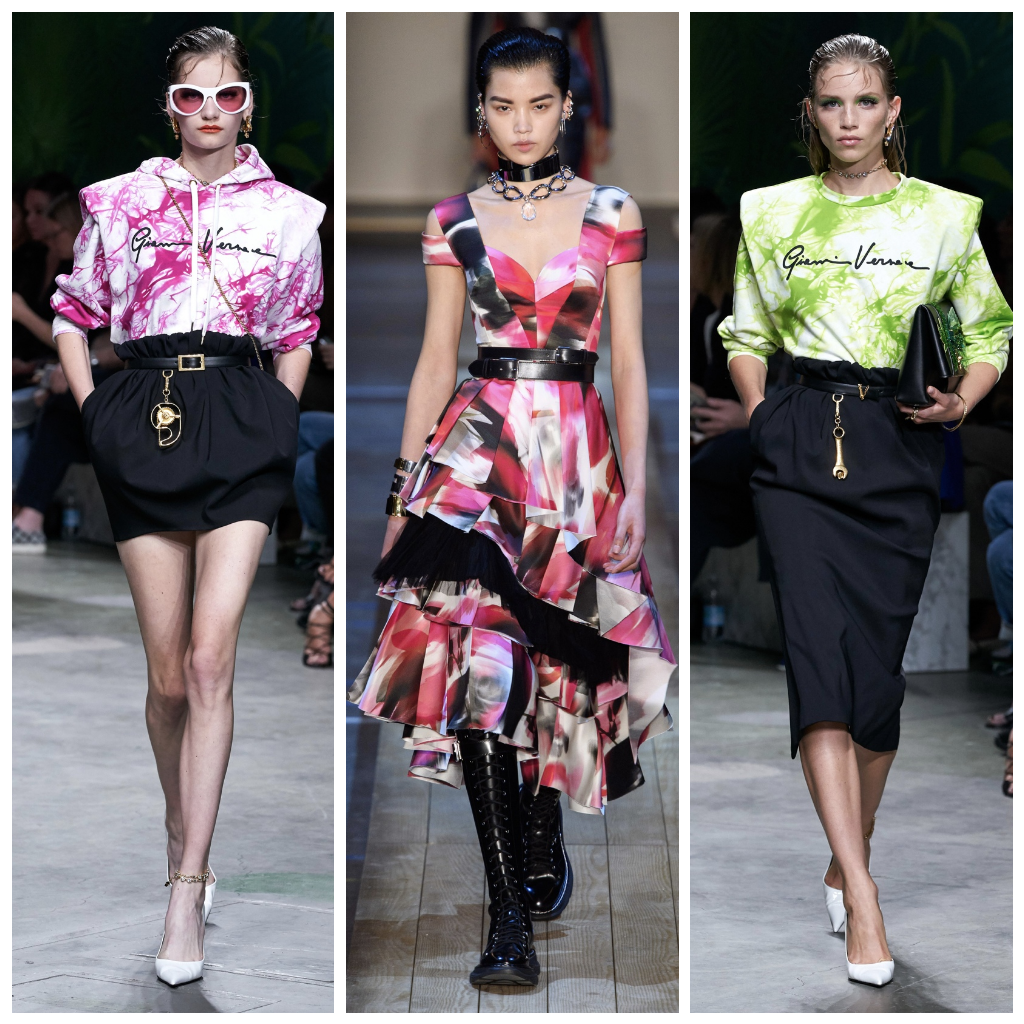 Black is combined with any colours, shades and patterns, which allows designers to go to the most daring experiments.
Black + black, or total black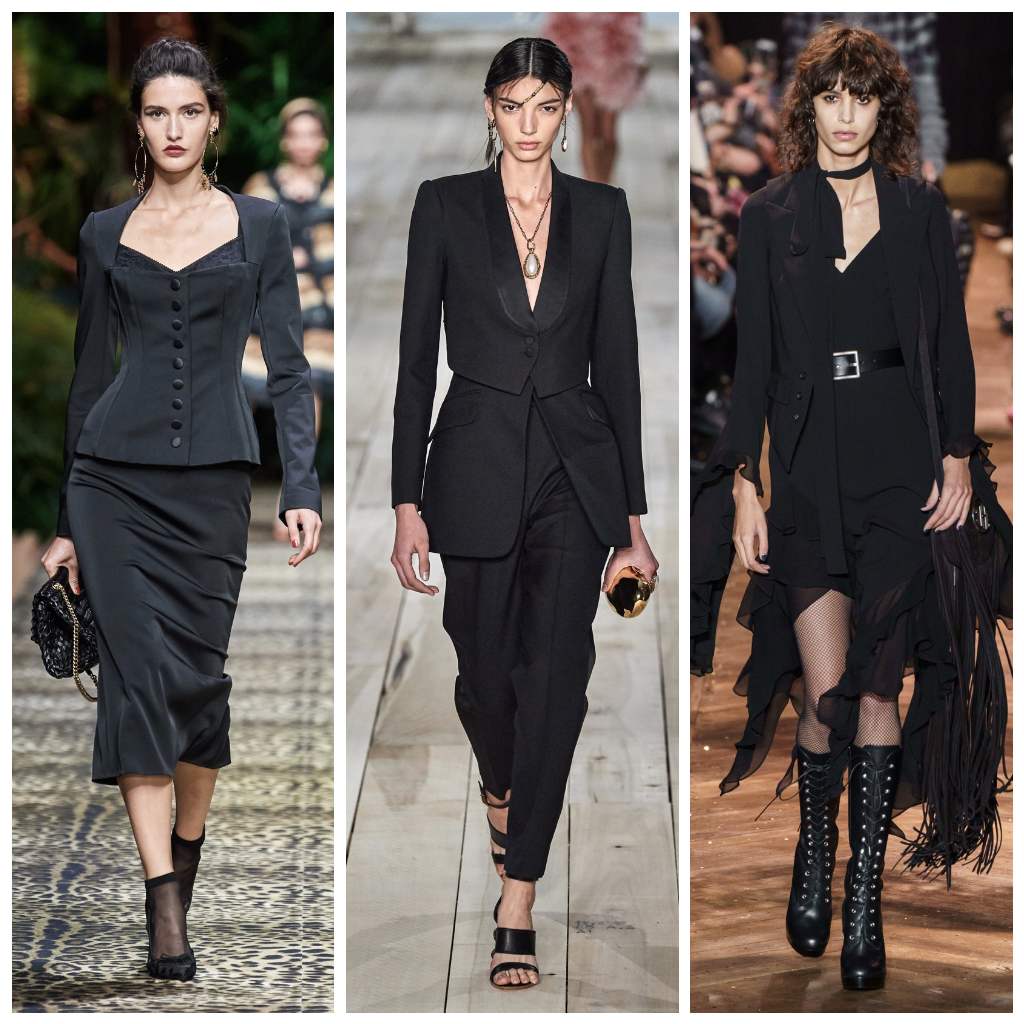 The real trend of this year is a total black look. We can find it in the almost all the leading designers' new autumn-winter and spring-summer collections. To make the outfit less gloomy, masters add details in the form of metal buckles on belts, rivets or gold accessories. Stars often try on total black looks for special events. The actress Zoe Kravitz is one of the fans of black.
Prints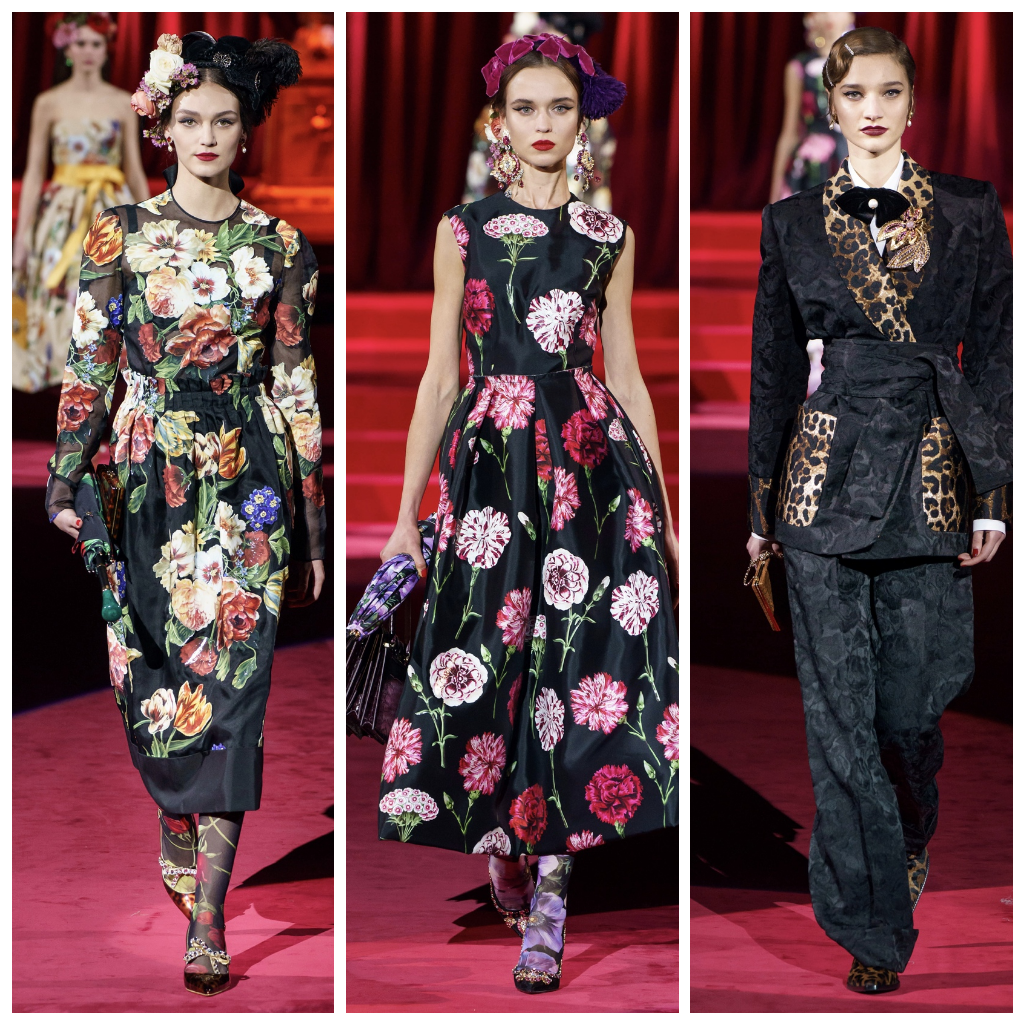 Black acts as an excellent background for any prints: it makes the colours of the drawing more vivid and juicy. On the other hand, black can muffle too saturated prints, for example, animalistic. Perfectly realizing such feature of black, the Dolce&Gabbana brand presented several interesting combinations of prints with black colour.