Millions of girls around the world are fond of Elsa Hosk's style. Day by day, the model shares her looks on social networks. The looks are so interesting and stylish, that may inspire you when shopping. That's why any people dreamed to look into Elsa Hosk's dressing room, and it seems that their dream has come true. Today, the cutest Victoria's Secret angel shared a photo on her Instagram that captures her dressing room. And it's just perfect!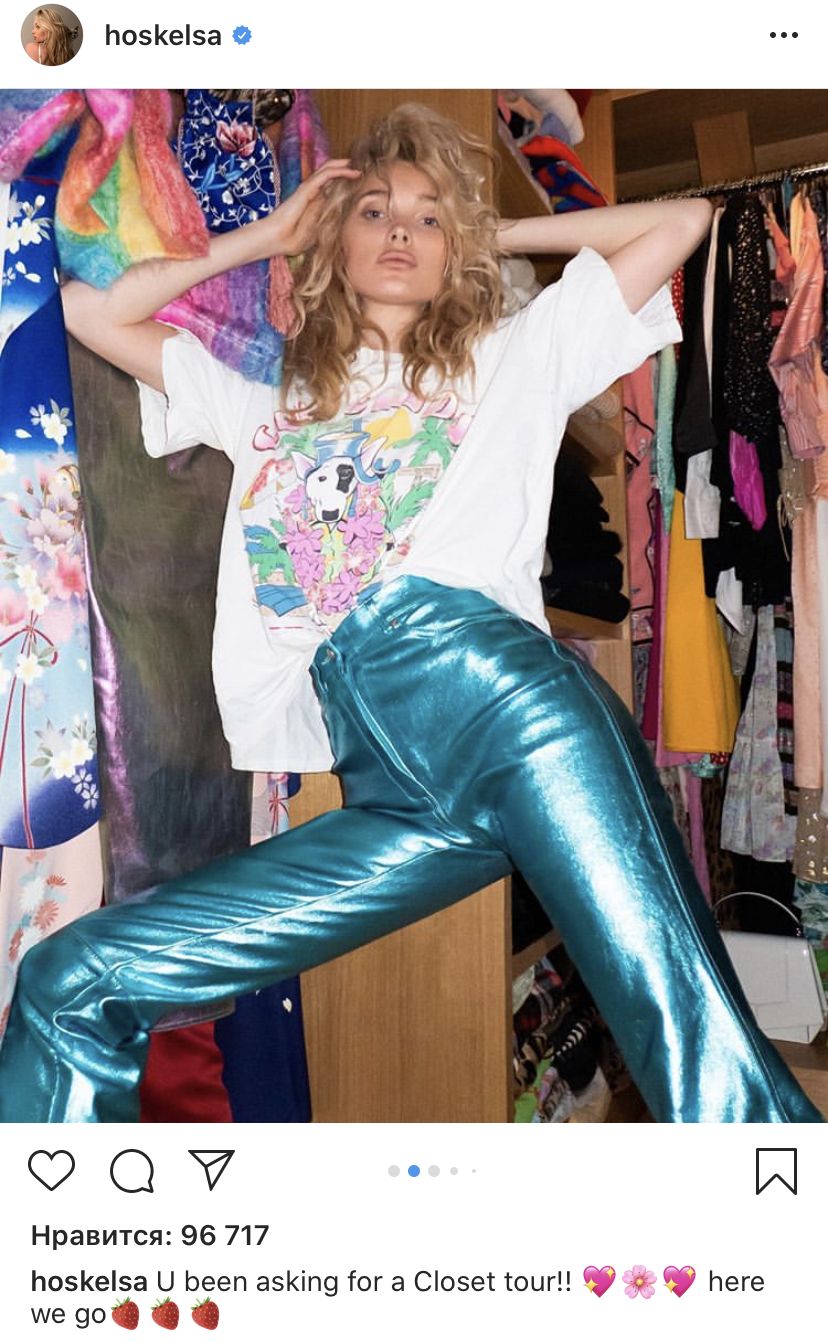 In the snaps, Elsa poses in shimmering turquoise trousers, red pumps and a loose T- against the background of her clothes. Elsa captioned one of the snaps: "U been asking for a Closet tour!! Here we go". We really want to go on a fashion tour in the famous model's dressing room, its size is really impressive. The model' wardrobe can't be called monophonic: bright coats, blazers and jackets with prints create most of Elsa Hosk's wardrobe. Sweatshirts, sweaters and T-shirts are arranged in neat piles in the model's closet and neatly sorted by color.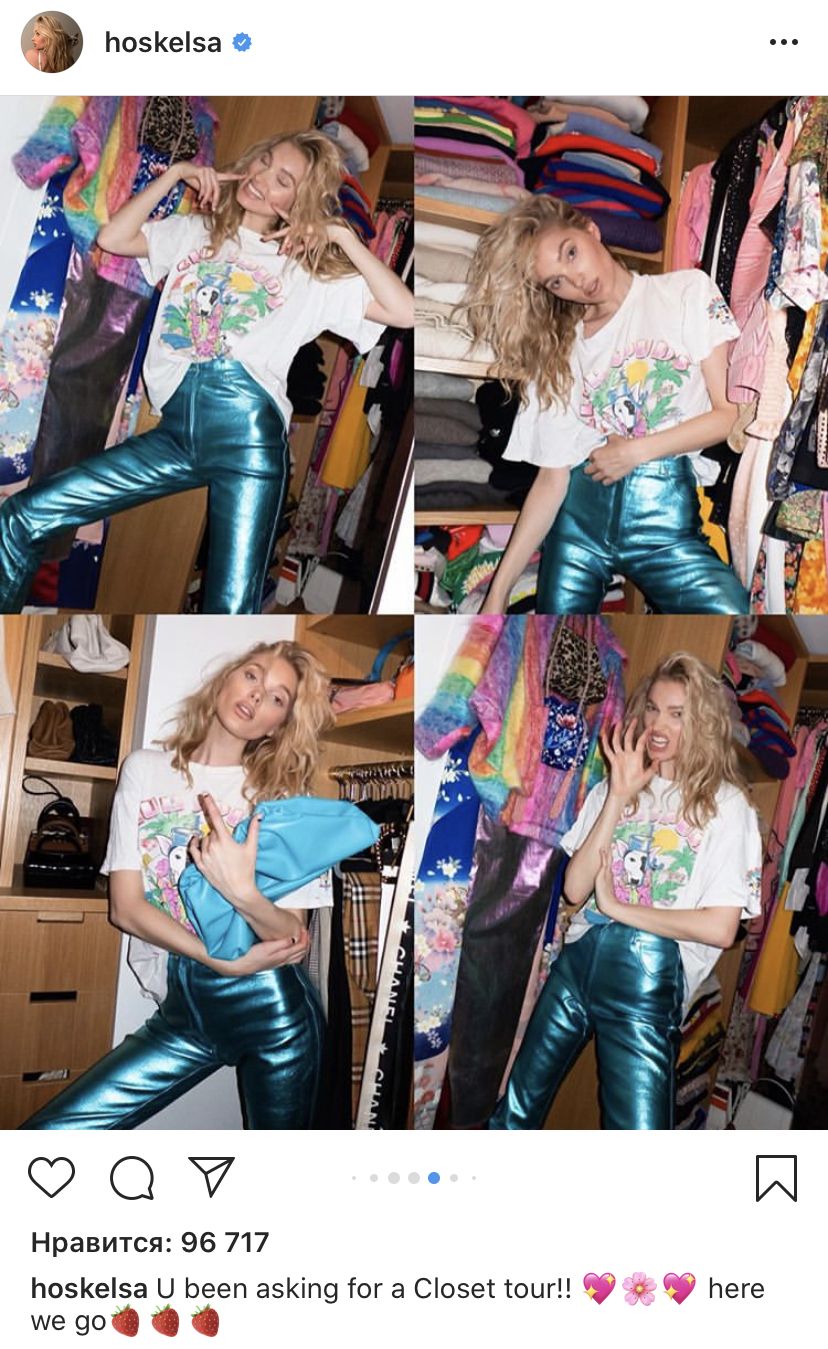 Huge cabinets are reserved for shoes and bags. Judging by the photo, Elsa is a big fan of Chanel bags. The wardrobe of Elsa Hosk resembles the masterpieces of the Louvre: every time you notice more and more details. For example, the model's jewelry was stylishly placed on a gilded tray, and some clothes hangers were hung in a very unusual way - along the stairs.