The main motive of the Michael Kors' autumn-winter 2020 new collection is a rustic aesthetic. The designer returns to the eternal values and offers to escape from the metropolis with its usual bustle and anxiety and to reconnect with nature. In his new collection, Michael Kors presents a chic alternative to the usual style. "The best clothes make you feel like you are in a chic security blanket," he said. "You should feel cosy, you should feel relaxed. And you know what always works, when you want to be chic but also be comfortable? Equestrian."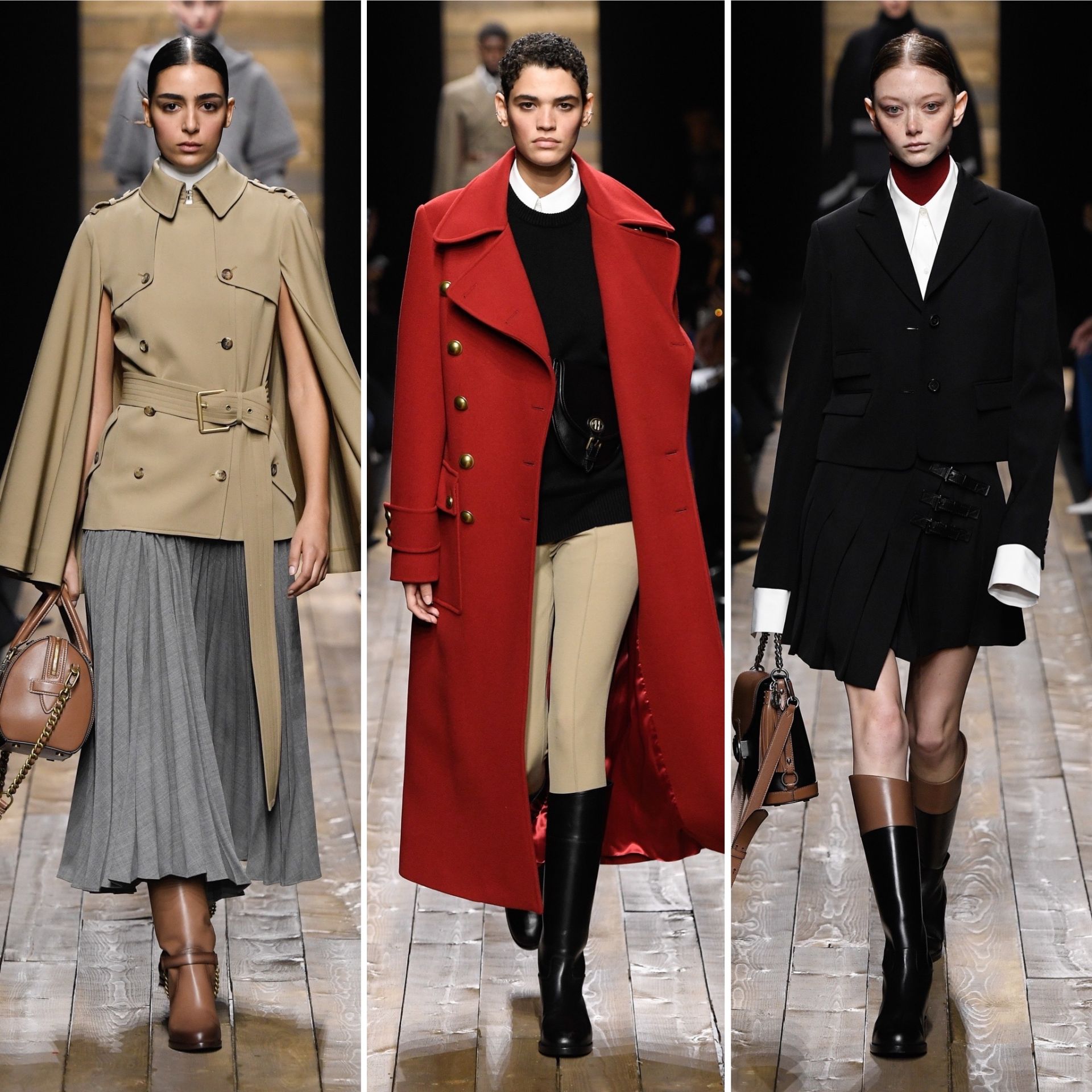 Photo: Vogue Runway
A new version of the cape walked the catwalk on Wednesday morning, in camel with wide bands of clementine and chocolate brown at the hem, worn over a sweater dress with flat riding boots in rich suede. Other equestrian-tilted looks included a quilted grey cashmere half-zip hoodie, layered over a chunky polo neck and midi-length skirt. Like most outfits in the show, they were accessorized with a handbag. However, the new collection is much more complicated and multifaceted than a simple casual style. For a relaxed after-dark look, the designer showed a black sequined smock dress over a turtleneck bodysuit and another pair of riding boots.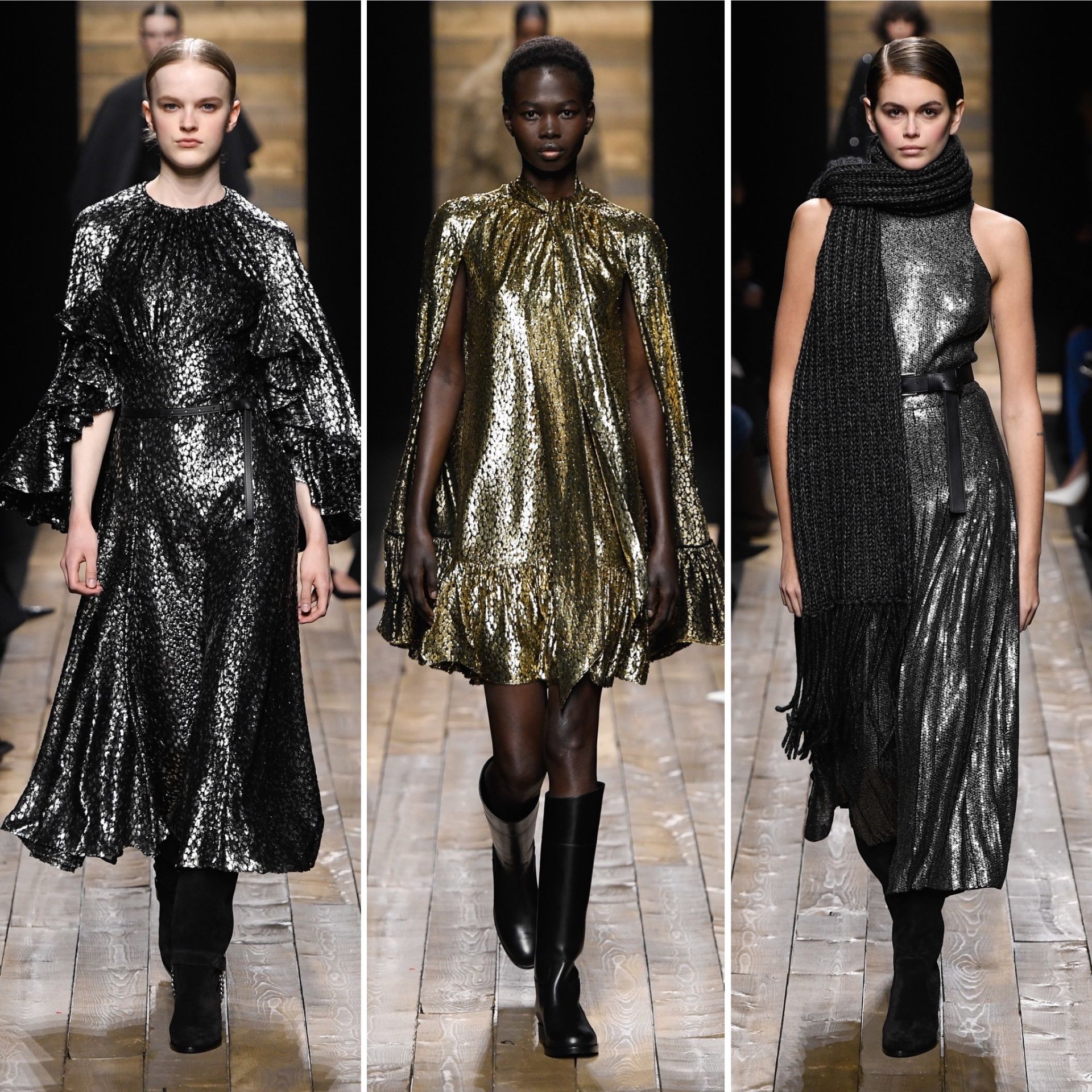 Photo: Vogue Runway
Kors's comfort agenda applied to both day and night. There was a terrific Prince of Wales suit with an easy-to-wear pleated midiskirt, and pleats also featured big in his eveningwear.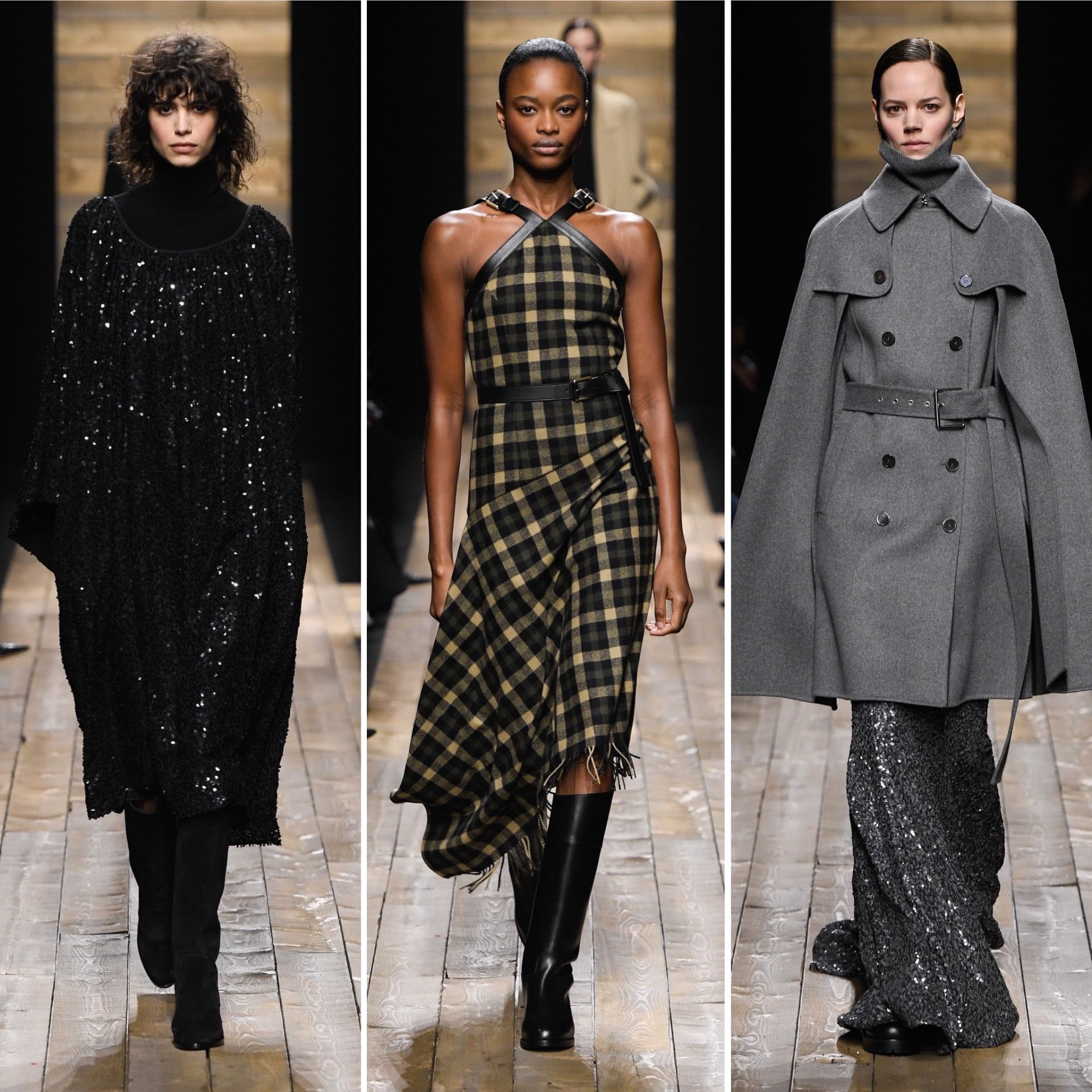 Photo: Vogue Runway
The collection also features leather belts, which were used not only as fasteners but as decorations. Poncho coat with white-and-red prints and fluffy voluminous coats – all of these items hint at country style.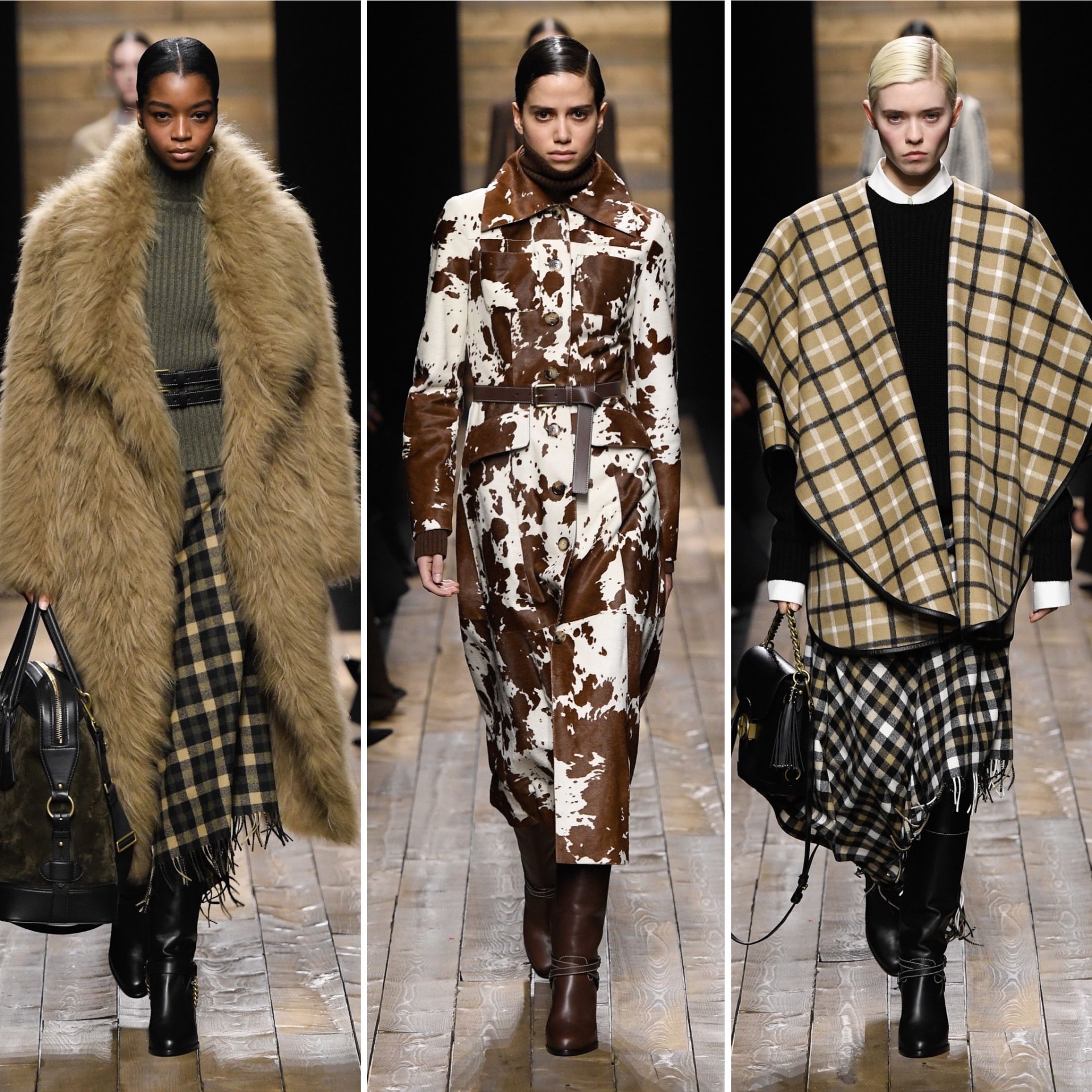 Photo: Vogue Runway
The show included famous models Kaia Gerber and Bella Hadid. Kaia Gerber strutted out in suede riding boots and a double-face camel cape with a deep stripe of orange and brown at the hem. Bella Hadid hit the runway in a shimmering black dress with a deep-V.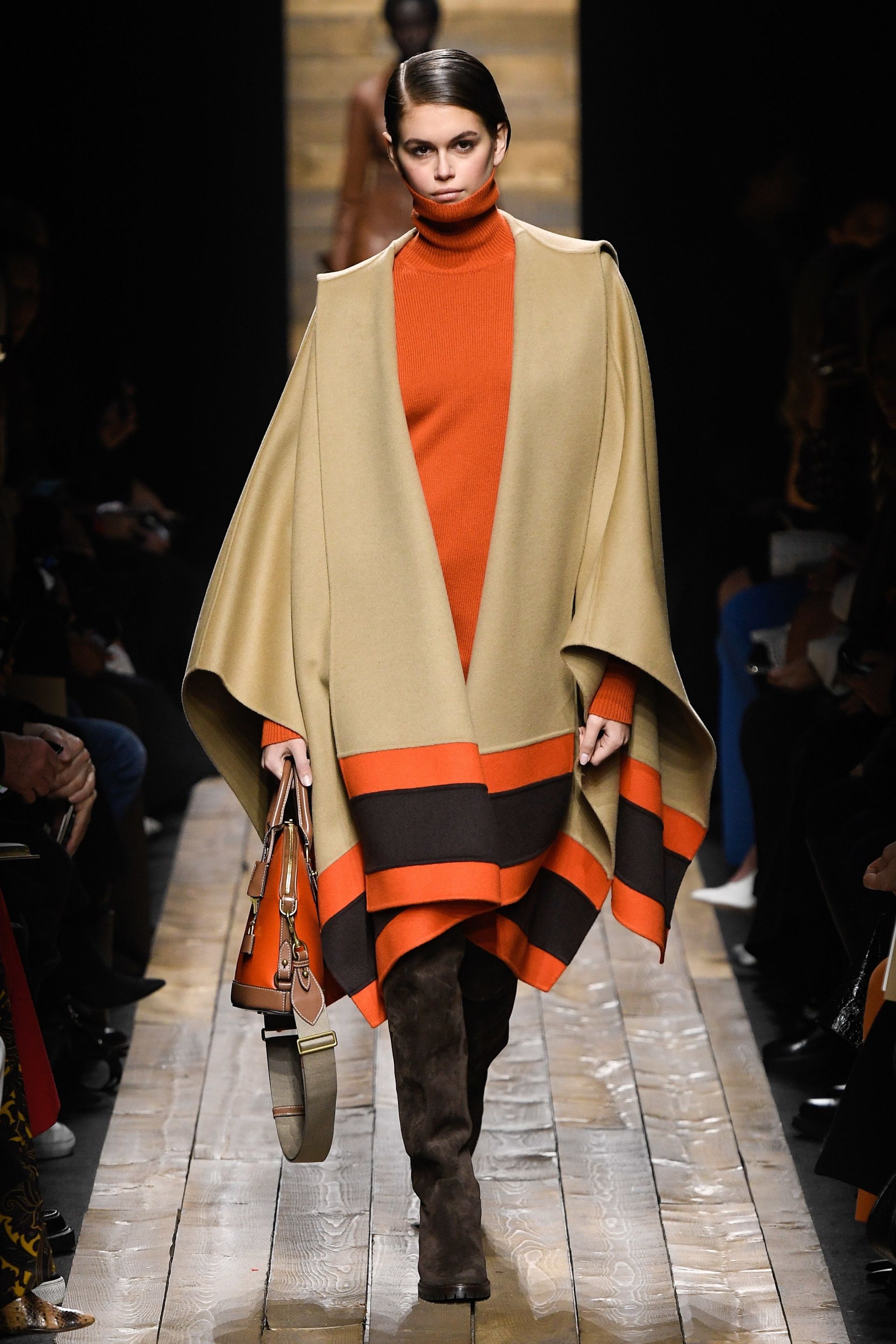 Photo: Vogue Runway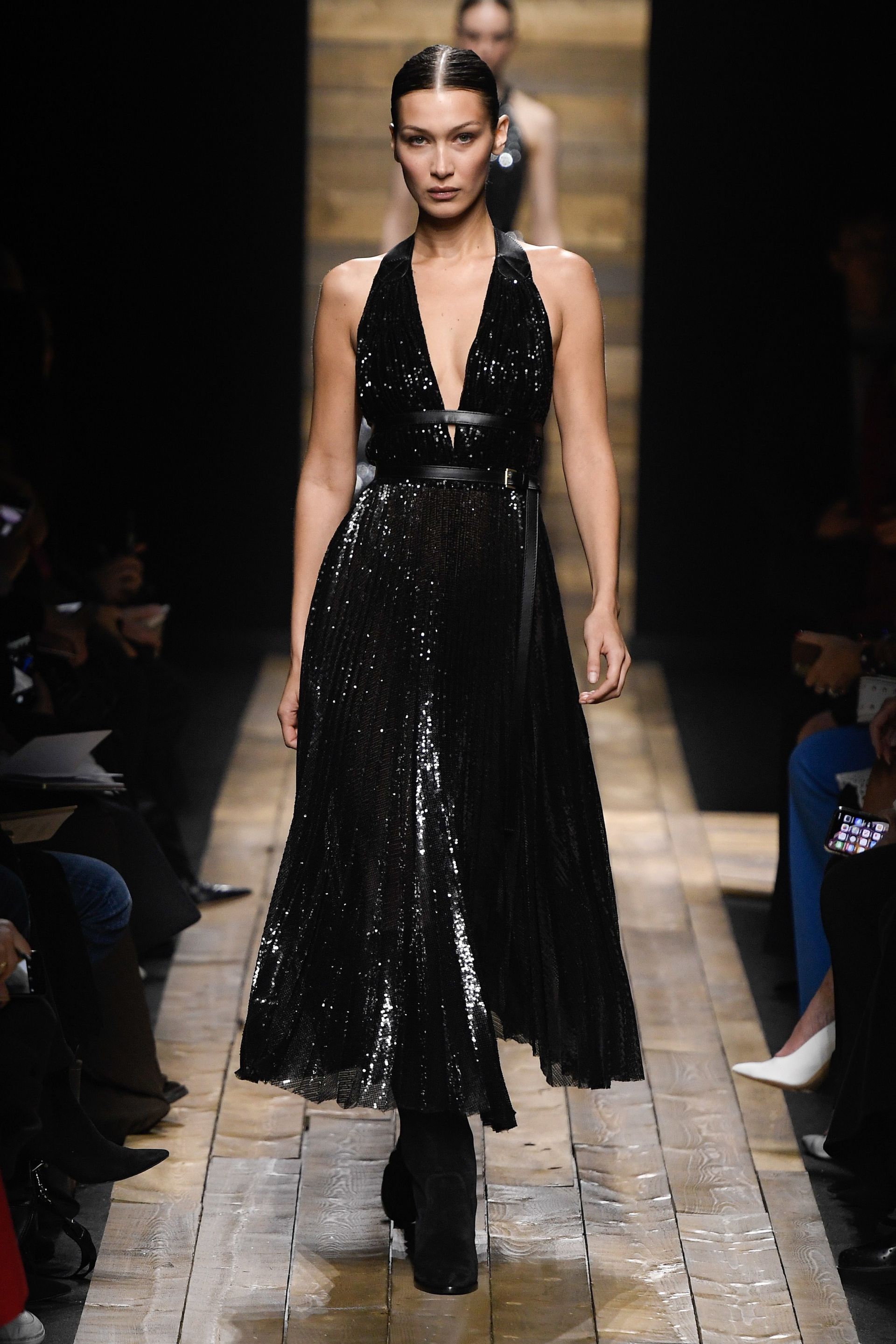 Photo: Vogue Runway