You can't explain your pets what a quarantine is, so Emily Ratajkowski is forced to break the rules and walk with her pet dog, Colombo. The model stays true to herself and posts pictures from almost every walk on Instagram: the star's style became more relaxed during the quarantine. Now, have come out on top.
Посмотреть эту публикацию в Instagram
For one of the walks, Emily chose cozy sweatpants, a crop top and black oversized denim jacket. The model diluted her total-look with snow-white sneakers and high socks - stylish and practical.
The next look of the celebrity also lacked provocative elements of clothing. Emily donned black leggings in combination with an oversized denim jacket (in light beige this time) and athletic sneakers.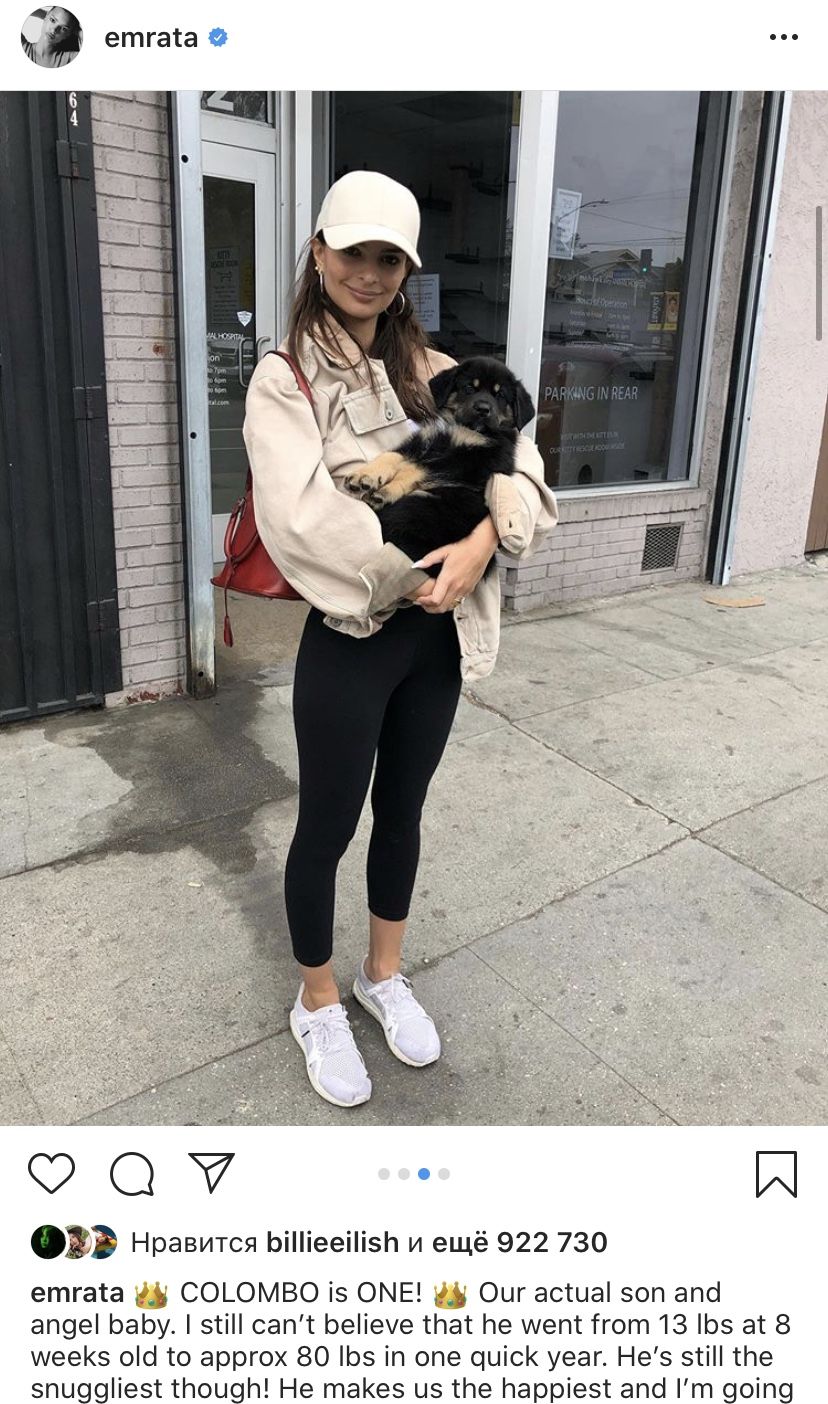 www.instagram.com/emrata
Additional touches were made by accessories: a red bag, a milk-colored cap and hoop earrings. A cute puppy in her arms (Colombo "in childhood") - and here is the photo, that deserves the status of the cutest shot. In the third selfie, Emily Ratajkowski appeared in a more familiar looks for fans.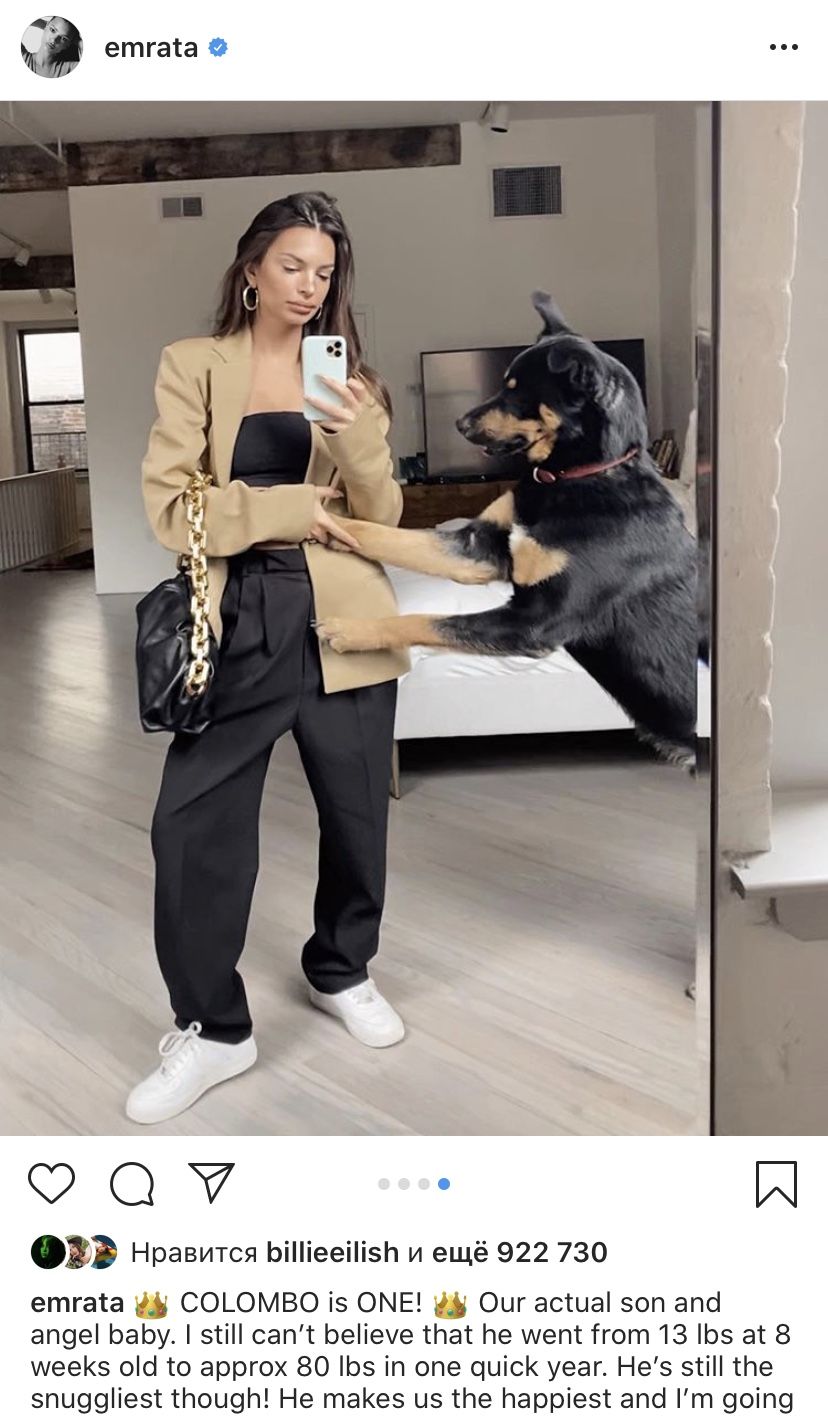 www.instagram.com/emrata
The model created a flawless ensemble of a cream blazer, top and black pants. And the Bottega Veneta bag, with which the celebrity completed the look, turned out to be a real new classic this spring.