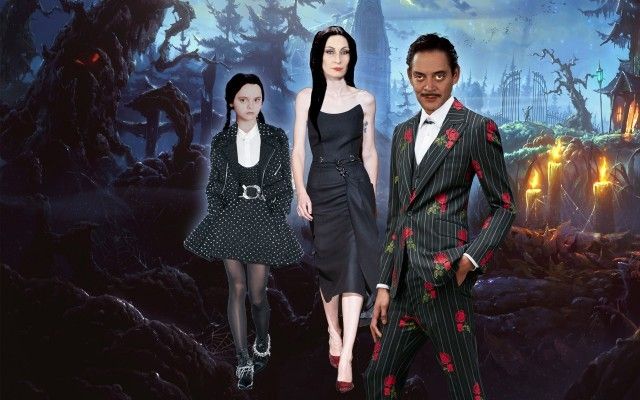 Halloween is the time of creepy interesting stories and terribly beautiful outfits. And, it's not surprising at all, that the animated film "The Addams Family" appeared at the box office on October, 31. We decided to pretend, how members of this infernal family might dress these days. No sooner said than done: using Photoshop, we tried to put the most vivid looks from top fashion shows on them.

Morticia Addams
Damn charming hereditary witch loves to take care of poisonous plants and speak French. She believes, that the most beautiful bouquets are without buds, and black colour is the most elegant and festive. For the drama Queen, we have chosen the appropriate outfits. For example, instead of a black column dress, we chose a Prada bustier dress with an interesting neckline. We also invited her to try on a stylish red and black Alexander McQueen suit. Such a gorgeous woman should wear evening dresses, so we tried on her luxurious evening gowns with feathers and lace. For sure, Morticia would approve of them.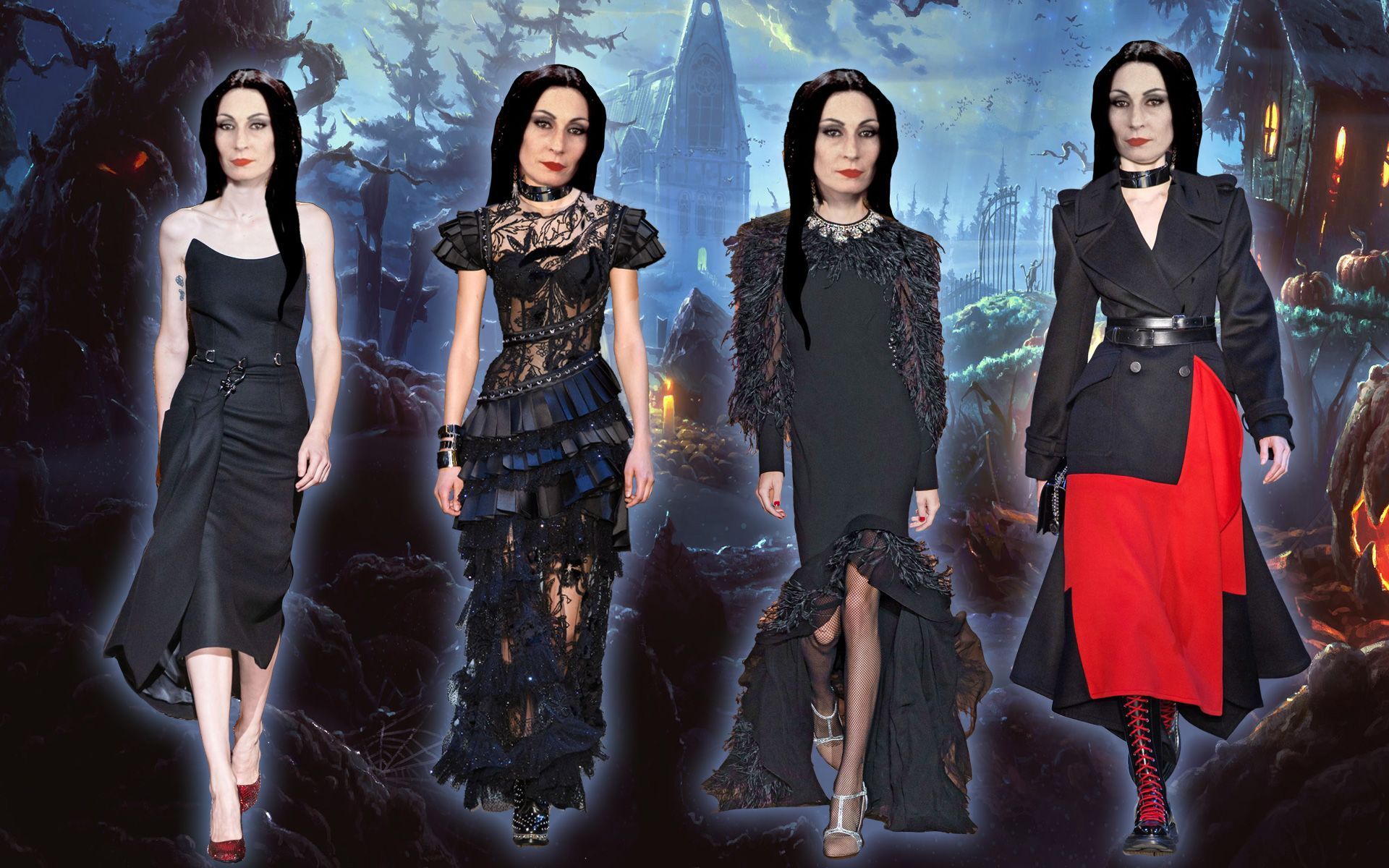 Using Photoshop, we tried on Morticia Addams images from the following shows (left to right): Prada, Alexander McQueen, Michael Kors Collection, Alexander McQueen
Gomez Addams
The lawyer and businessman has an unusual hobby-he likes to blow up toy trains. A successful man wears suits, mostly black with pinstripes. Most likely, he'd have been a dandy these days! We're sure that Dolce&Gabbana suits would definitely appeal to him! For example, striped or with a velvet jacket. By the way, we found a delightful pinstripe suit with red flowers From Alexander McQueen's collection– just the thing for Mr. Addams!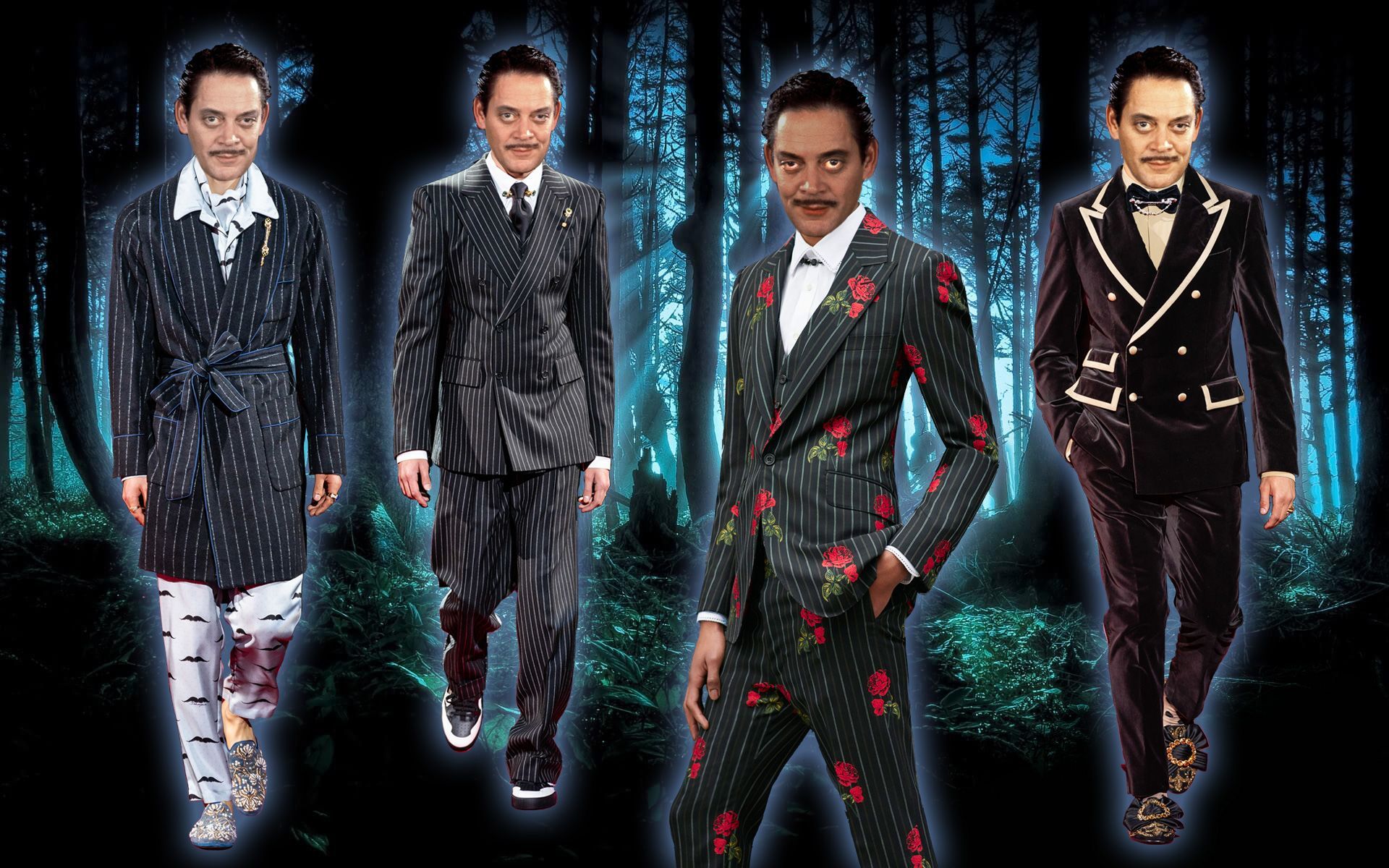 Using Photoshop, we tried on Gomez Addams images from the shows (left to right): Alberta Ferretti, Dolce&Gabbana, Alexander McQueen, Dolce&Gabbana
Wednesday Addams
Wednesday is a girl with pigtails, who is so sweet in her sullen. She likes to breed spiders and torment her brother Pugsley, however, he also doesn't lag behind her. Wednesday loves anything dark – we're sure, these days she'd happily dress in black leather with studs or spikes, wear Miu Miu cape, or minimalistic black Prada dresses.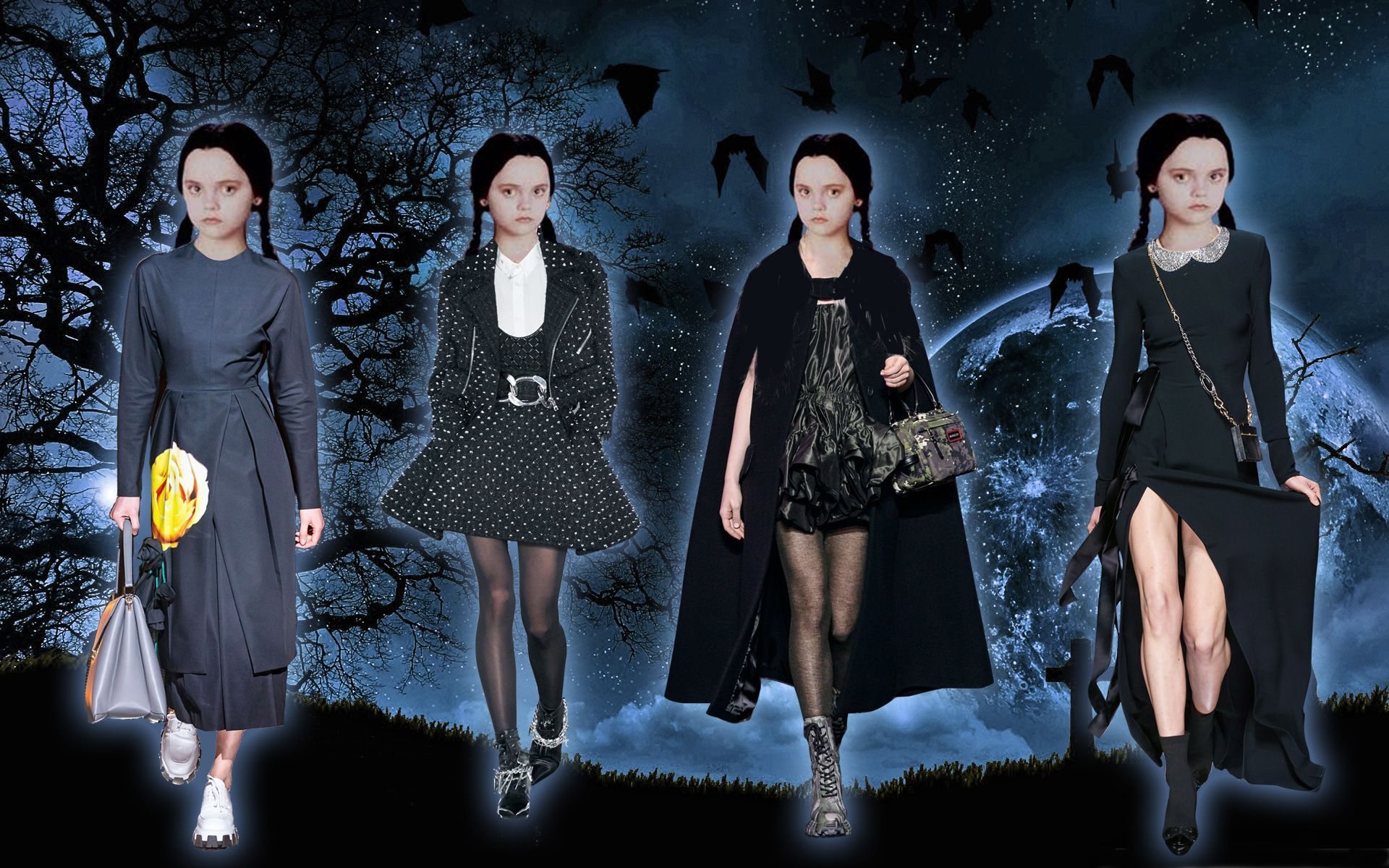 On Wednesday Addams with the help of Photoshop we tried on images from the shows (left to right): Prada, Balmain, Miu Miu, Ermanno Scervino