New Year's holidays are not only endless parties, but also warm and cozy evenings in the company of loved ones. That's why we decide to find stylish and comfortable home clothes for women, you wouldn't want to get out of under no circumstances.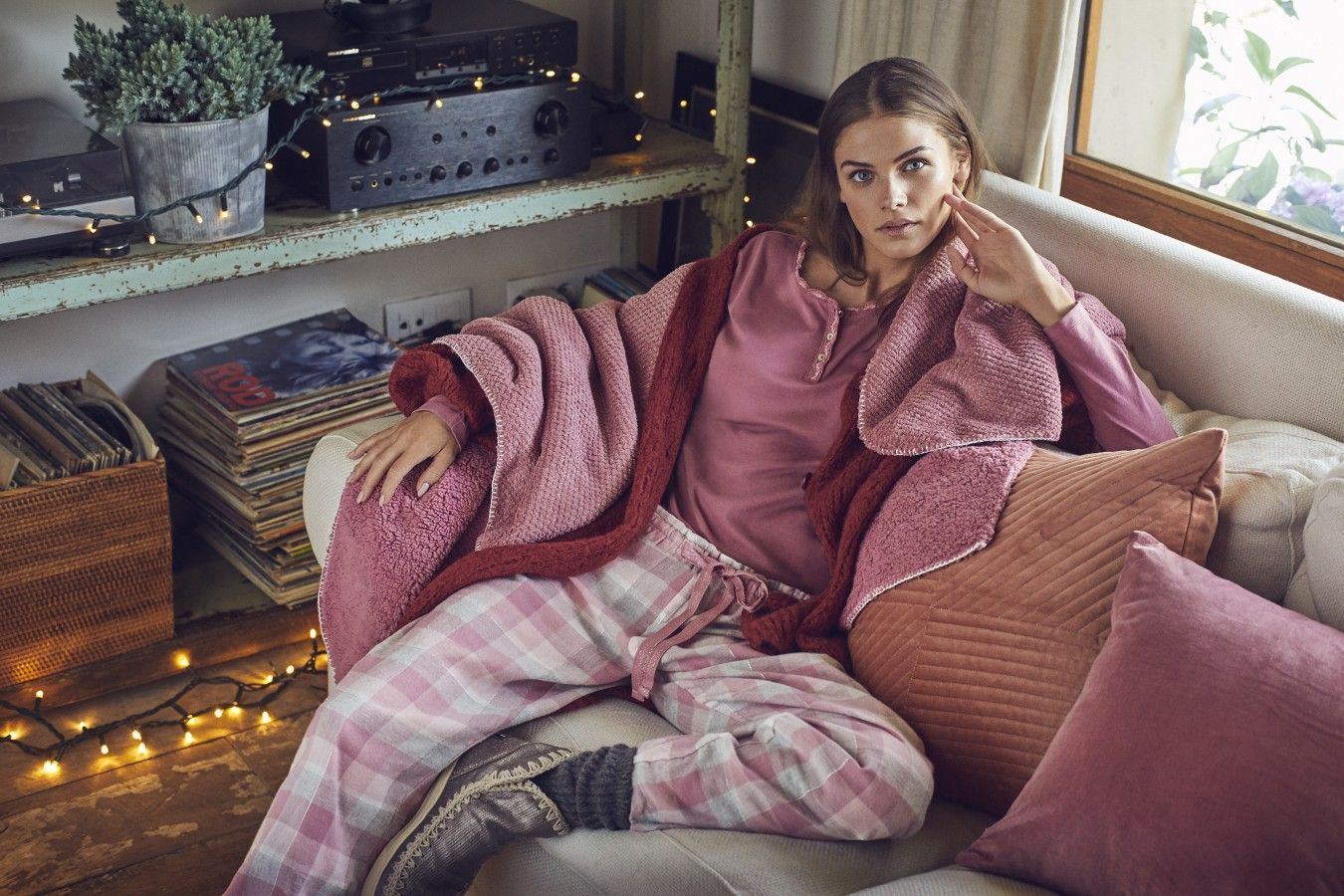 Women'secret
In the wardrobe of modern girls, you can find several models of pajamas, and now we can't even imagine that a few hundred years ago only very wealthy people could afford them. All the rest went to bed either in work clothes or without them at all. The very first pajamas appeared in the Czech Republic and looked rather ridiculous - like white cotton overalls with wide legs, sleeves and an abundance of ruffles.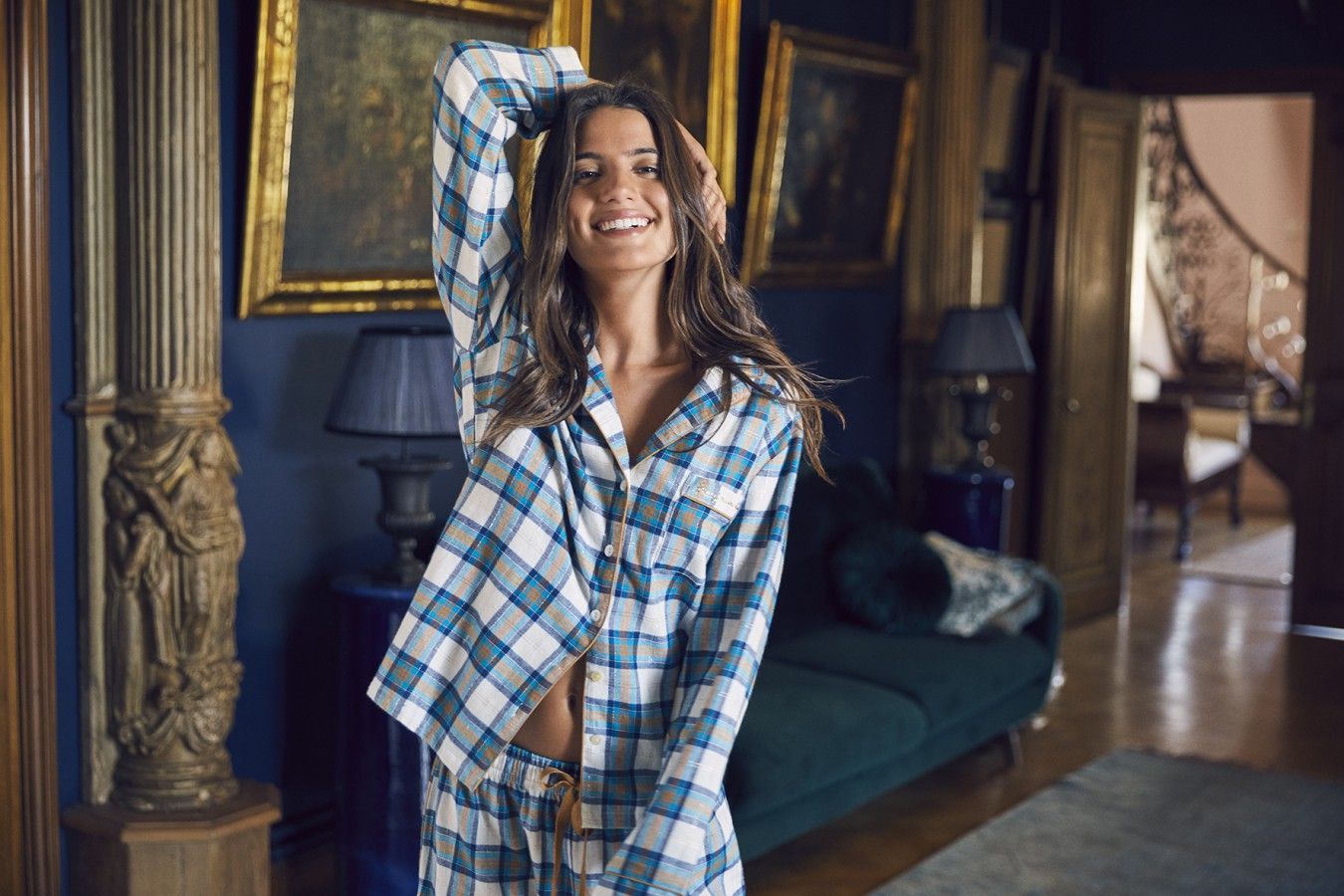 Women'secret
This year, we offer all girls to abandon their boyfriend's dimensionless T-shirts and stretched sweatpants and pay attention to stylish and cozy home clothes. Just because a thing looks beautiful, doesn't mean it has to be uncomfortable. Brands have long taken care of the functionality and aesthetics of pajamas, shirts and bathrobes. We suggest you look at our selection and choose something to your liking.
Warm pajamas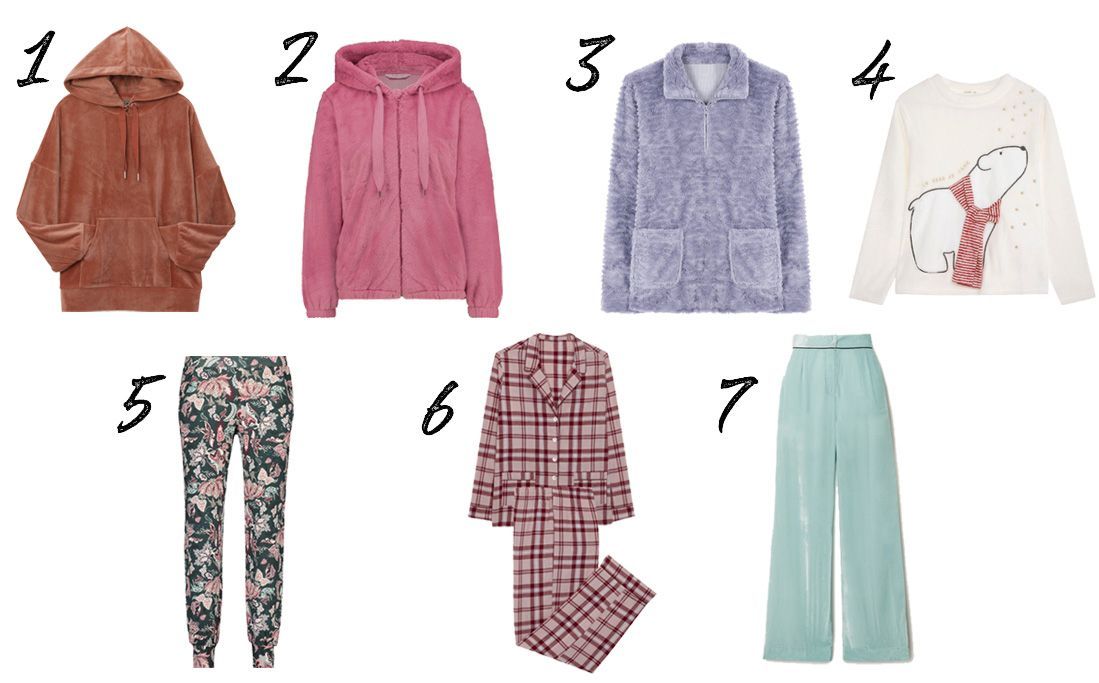 1 - Etam, 2 - Hunkemöller, 3 - Women'secret, 4 - Oysho, 5 - Triumph, 6 - Women'secret, 7 - Sleeping with Jacques
The New Year is still a winter holiday, so first of all we advise you to warm up and pay attention to pajamas made of thick fabric. Look at natural cashmere, fleece, plush and flannel. They won't be only warm, but also nice. By the way, models made of high-quality fabrics will surve you much longer: they don't fade after the first wash and don't stretch to a gigantic size. It will be nice to wear such sets after a walk in a snowy park or an active evening at the rink.
Satin Pajamas
Посмотреть эту публикацию в Instagram
Посмотреть эту публикацию в Instagram
Temporary home retreat doesn't exclude the fact that sometimes you need to preen, first of all-for yourself. It's believed that the cool fabric of satin or silk is more suitable for summer, but if your house is maintained at a comfortable temperature, then it will be possible to spend New Year's holidays in these clothes. Such fabrics are very pleasant to feel on your skin, but require delicate care - no harsh chemicals for washing and only gentle mode.
Pajamas for Home Parties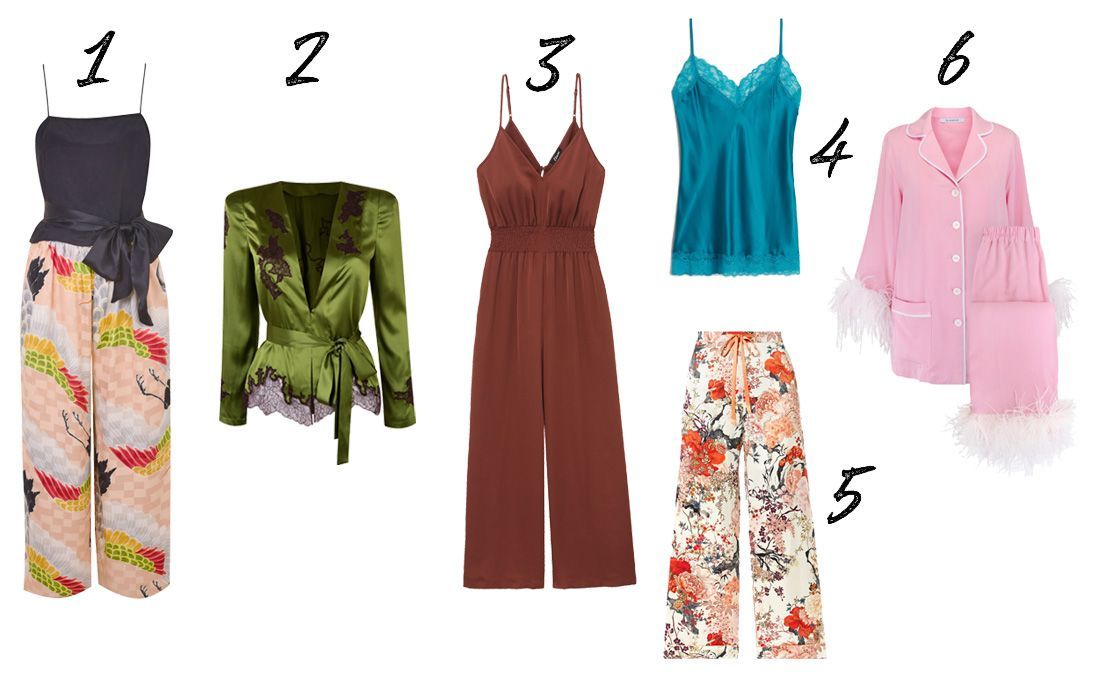 1, 2 - Agent Provocateur, 3 - Etam, 4 - Intimissimi, 5 - Meng, 6 - Sleeper
If by the end of the holidays you are tired of watching New Year's films and eating, invite your friends and arrange a pajama party. You can set a strict dress code, for example - everyone should come in pink or pale blue. Or ask your friends to dress up like Holly Golightly in "Breakfast at Tiffany's" - a sleeping mask, tassel earrings and a ginger cat (but this is not necessary). We picked up a few options for more festive pajamas where you can have fun, drink champagne and exchange gifts. Designers' love of feathers migrated to home clothes. In addition to this, you can find many models decorated with rhinestones, lace, embroidery and ruffles in stores.
Dressing gowns and peignoirs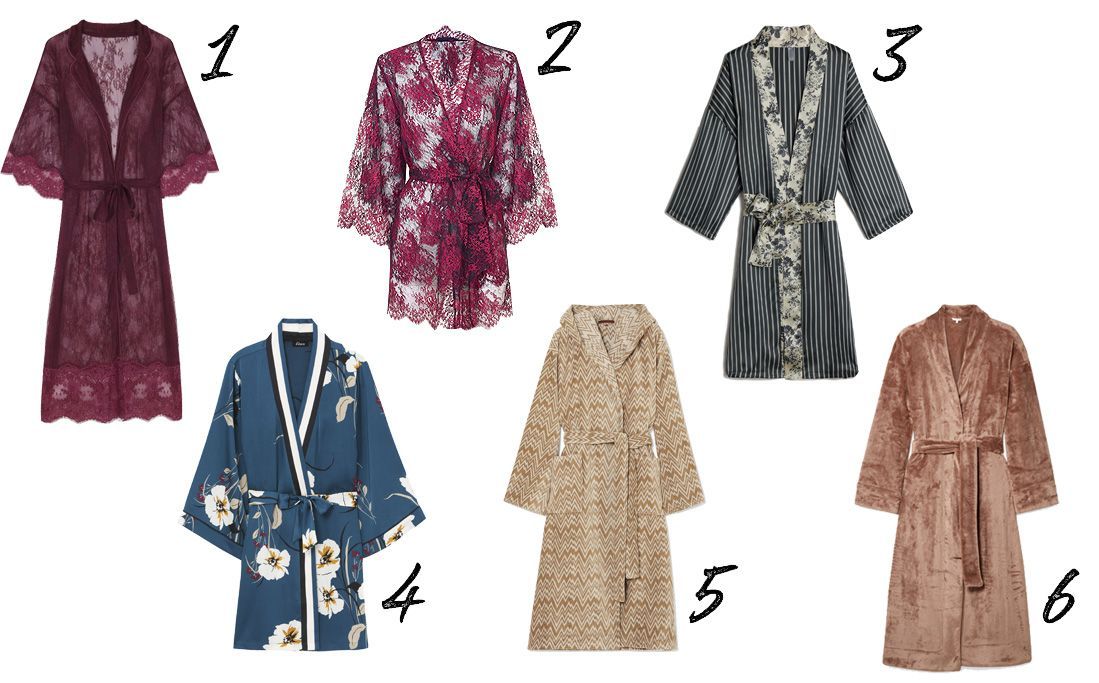 1 - Women'secret, 2 - Agent Provocateur, 3 - Intimissimi, 4 - Etam, 5 - Missoni Home, 6 - Skin
If you associate a dressing gown only with hair curls, then look at our selection. It has both light and warm options that you can wrap up after a relaxing bath and dream of a New Year miracle.
By the way, bathrobes have long gone beyond the threshold of apartments and moved into street fashion. Light wraps with a belt at the waist have become a summer analogue of a coat, so we advise you to take a closer look at the trend for linen style and adopt something for yourself.
Peignoir is the most seductive item in a women's home wardrobe, which, however, can be very convenient and practical. If you want to look stylish, we advise you to abandon too vulgar models with a minimum of fabric: this piece of clothing doesn't have to demonstrate all your curves. Now, in stores, you can find quite modest options from light fabrics, which will become an excellent replacement for long and warm robes.