The founders of the American brand Proenza Schouler, Jack McCullough and Lazaro Hernandez, believe that modern women's fashion, featured soft draping and midi lengths, is not enough sexuality. So, designers decided to dedicate their autumn-winter 2020 collection to the glorification of female attractiveness and present it at the New York Fashion Week. Designers try to prove that you can feel beautiful not only in off-one-shoulder frocks, but also in oversized puffers and coats, by focusing on shoes and accessories.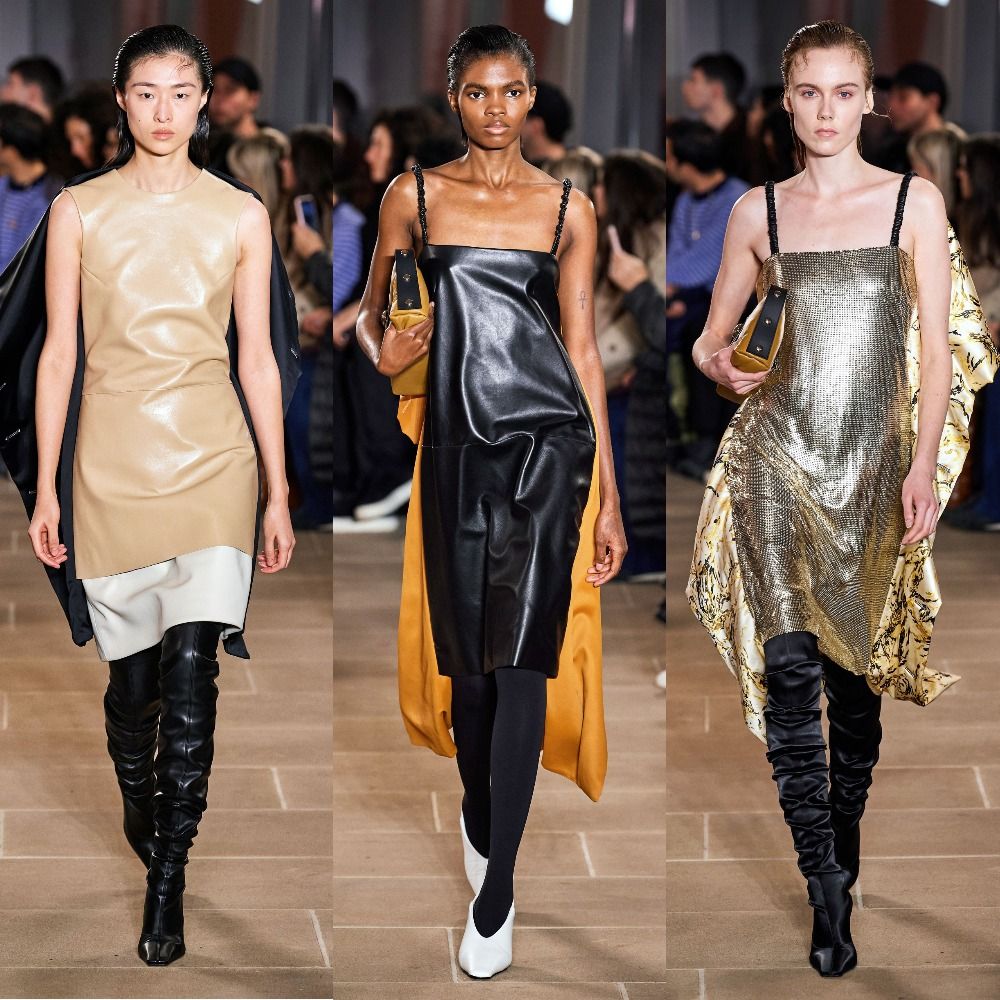 Photo: vogue.com/fashion-shows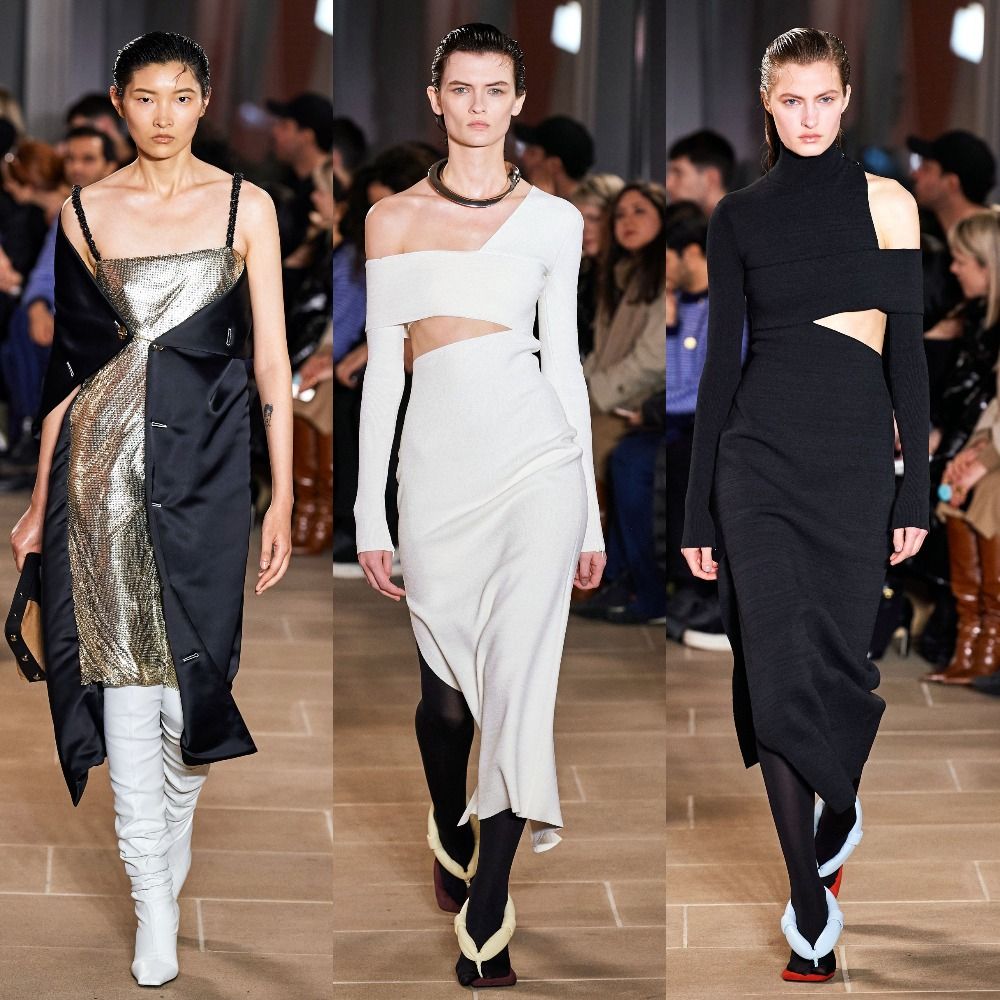 Photo: vogue.com/fashion-shows
Proenza Schouler are trying to move away from the tenderness and softness and focus on audacity. It is expressed in asymmetrical necklines, stretch leather and the combination of playfulness and carelessness. The key point of the collection was the classic double-breasted coat, which designers offer to wear in an unusual way - slipping off the shoulder. Initially, this trend gained popularity in the evening fashion, and now it has found its place in everyday looks.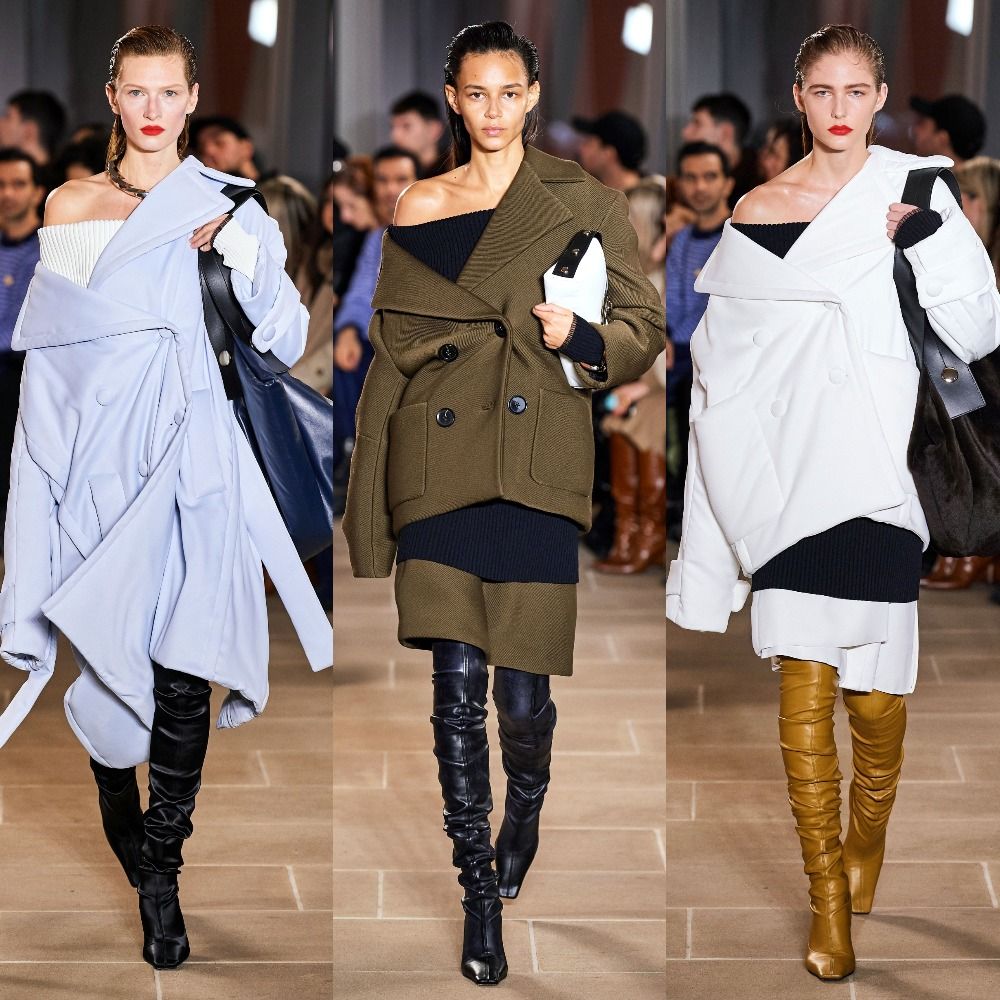 Photo: vogue.com/fashion-shows
The design duo told Vogue that the starting point for the collection was a blanket they gave their stylist Camilla Nickerson for Christmas. Nickerson wore the blanket as a scarf, and it's what inspired the designers to feature similar silhouettes throughout the fall '20 collection.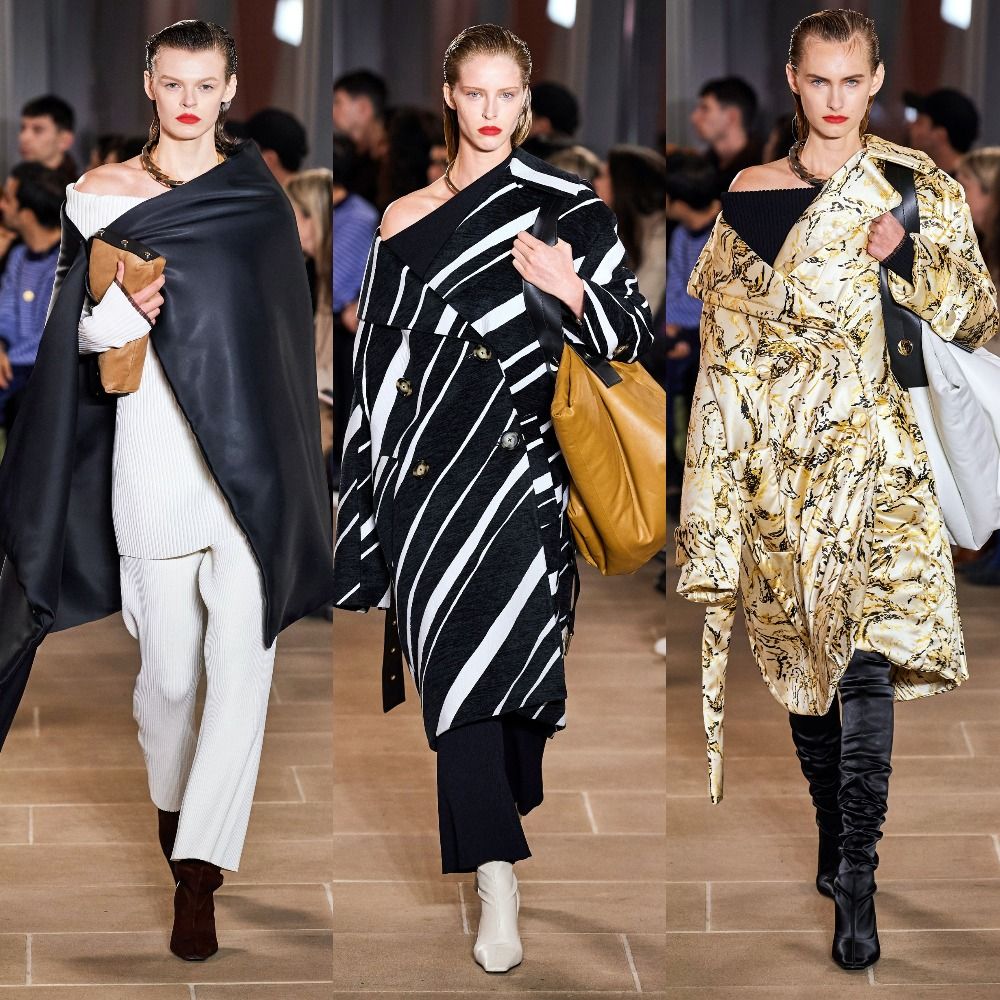 Photo: vogue.com/fashion-shows
Models, including Gigi Hadid, Kaia Gerber and Doutzen Kroes, were seen donning off-one-shoulder and asymmetric frocks that made us remember how simple sexy dressing could be.
Photo: vogue.com/fashion-shows