We've already discussed the most stunning dresses of the red carpet, but not all the looks were so successful. Some stylists and celebrities' experiments turned out to be unsuccessful.
Charlize Theron and the experiment with neon
Let's be honest, the combination of neon with black is one of the most difficult. Usually these colors are used in sports fashion, and this is exactly the case when the evening outfit looks a little boring and strange. Charlize Theron's Dior couture gown had many fans swooning, but others were less than impressed with the neon green and black look. One Twitter user said they "thought she was leaning on a recycle black bin" when they realized it was actually just "part of her ugly dress,".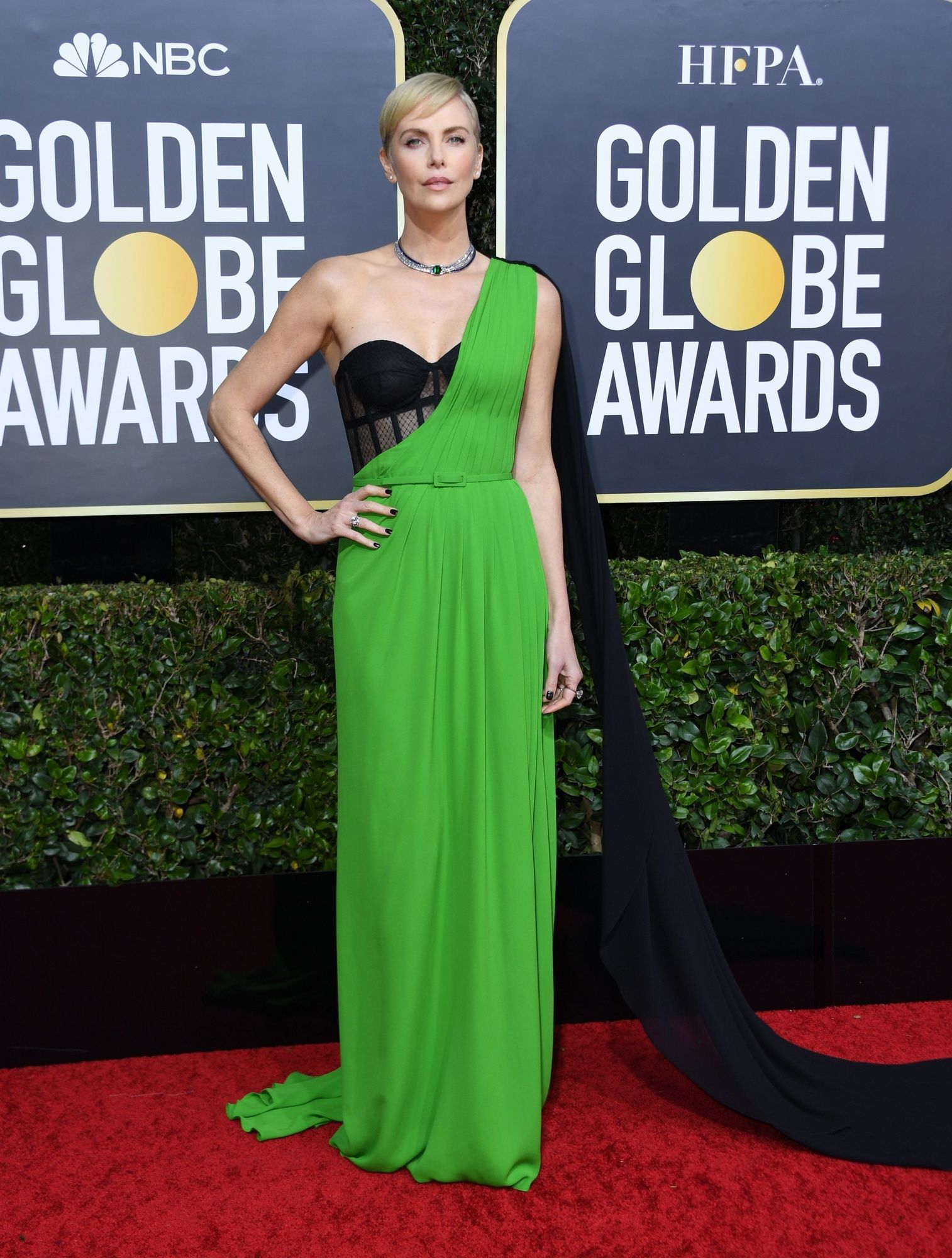 Photo: East News
Sienna Miller and dreams of a beach
The actress, 38, opted for a daring, satin Gucci gown in three shades of citrus hues with a giant yellow sash at the front of the frock. The actress showed off some skin in the bold look, which also featured a stomach split that teased a glimpse at her enviable figure. But this dress is more like a beach outfit: a swimsuit and a long wrap or towel (as you like). Even the actress's light blonde hair curl around her shoulders and minimal make-up hint at summer carefree.
Посмотреть эту публикацию в Instagram
Gwyneth Paltrow and the bet on hotness
Normally a fashion muse, Gwyneth Paltrow turned out to be the latest star to take on the naked dress trend, hitting the Golden Globes red carpet in a brown frilly see-through Fendi gown and Louboutin heels. Twitter was less than impressed with the actress' look. "Just say NO to the dress, Gwyneth," one netizen wrote, while another quipped: "gwyneth paltrow is always a great reminder that money can't buy taste."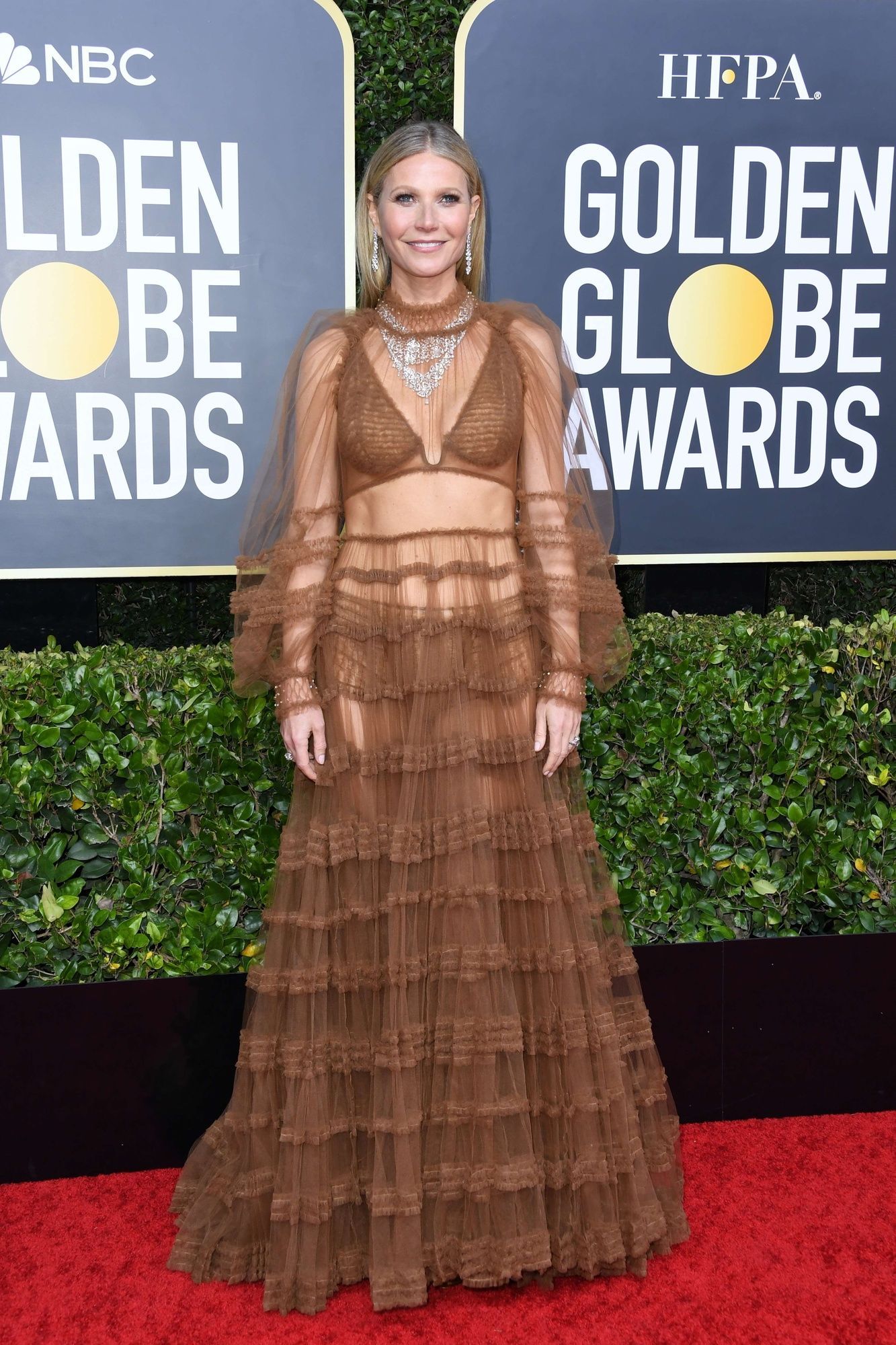 Photo: East News