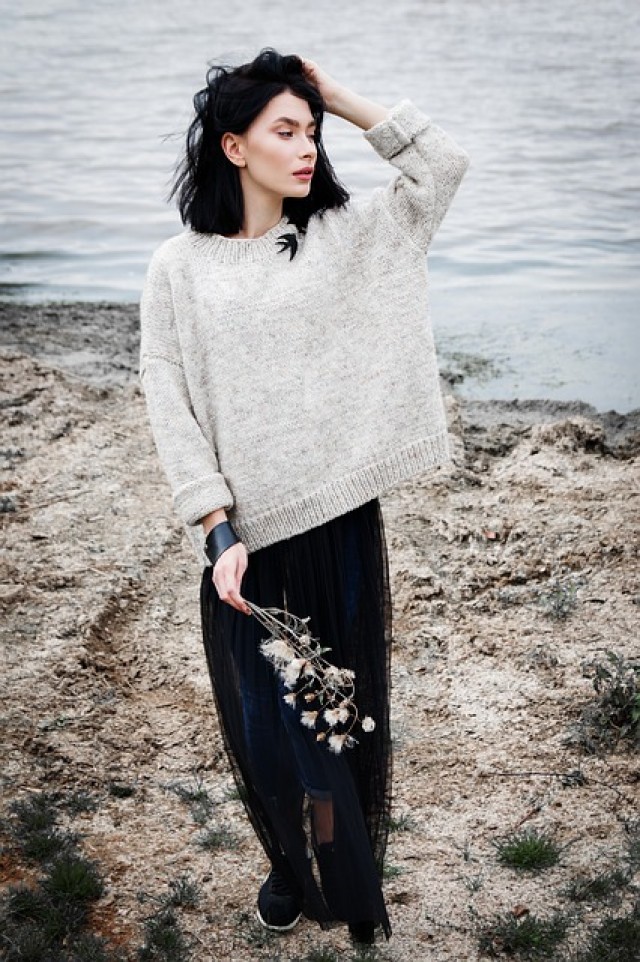 Pixabay
How to choose a sweater for the fall?
A sweater is a versatile wardrobe item that is great for the cold season. But in order to choose the right sweater, you need to know a few subtleties that we will analyze in this article.
Style
First of all, you should decide for what cases do you need this clothing item. For example, it is better to abandon oversized sweaters in too bright colors or large knitting for the office style. Cashmere sweaters in neutral shades are more preferable: they suit well strict trousers, pencil skirts and jackets. If you buy a sweater for everyday life, the choice is only limited by your imagination: choose bright and interesting sweaters. For instance, colors such as red chili, fuchsia and saturated green will be in trends this autumn.
Cloth
It is also very important to choose the right cloth. The sweater should be warm, but when choosing a thing from thick wool, it is recommended to remember that it can be too hot for the closed space. Basically, it is better to buy a sweater from natural cloth, such as cashmere. Sweaters made of this cloth are quite expensive, but more pleasant to the skin and more durable. Synthetic sweaters can be suitable for indoors, but outside it may be too cold in them. It is also worth considering the option of purchasing a sweater made of alpaca wool - this material is very pleasant for the body, keeps you warm, and does not have spools.
Care
It depends on the quality of the cloth how long the sweater will last: whether it will lose its shape and color after the first wash, or not. However, it also depends on the treatment. Pay attention to the label on which the peculiarity of care is indicated. Some models need to be washed either manually or with a special washing machine treatment using special powder and conditioner. It is better to give other clothing to dry cleaning, so if you are not ready to regularly spend money on dry cleaning services, you should not chose such a sweater.
Knitting density
We have already touched upon this criterion, but now we should pay more attention to it. The knitting density determines how warm will be the clothing and how much volume will it give to the figure. Thin knitted sweaters are more tight-fitting, they are great for office style or for outside walks in early autumn. But in winter or late autumn in such a sweater you risk freezing. On the contrary, tightly knitted sweaters will warm even in cold weather. You can put on an autumn coat over this sweater in the middle of autumn. Again, it can be too warm in such a sweater in a closed space, and this point should also be taken into consideration.
Design
Oversize is one of the most interesting modern trends. Large sweaters really look stylish and very comfortable, but they are suitable not for every type of figure and not for every occasion. Such sweaters help to create a bolder look, so they are suitable for everyday life. Another important point: it can be uncomfortable to wear oversized sweaters with outer clothing that fits tightly to the body. On the contrary, more tight-fitting sweaters are easier to combine with other clothes, and therefore they can be used in business casual and even in a strict business style.
Neck types
The choice of sweaters taking into account the shape of the neck should be based on individual needs and preferences. Some people do not like the turtleneck, because it feels like it tightens their neck. In this case, you can give preference to a crew neck: such sweaters are considered the most versatile. V-neck sweaters will look good if you put it on a shirt or a thin jacket - a great option when it is cold outside and hot in the room. An interesting option is a shawl neck sweater that visually lengthens the neck. Such sweater can become the main decoration of your look.