This season, tights are not just a functional accessory, but also a fashion one. Using them, you can easily change the whole look-just put on sexy tights with a black arrow or you can choose so trendy tights with text inscriptions, and if you're daring enough, pay attention to most relevant shades of the season. Stylist Maria Kotkova tells how to choose tights of basic colors and how to correctly introduce this season's trends to your wardrobe.
How to choose black tights
Let's start with the classics-black tights. Tights primarily serves as a protection against cold, so in winter give your preference to dense microfiber models. But in autumn and spring, you can choose translucent options. Note how beautifully your legs look with such tights due to the fact that the transparency isn't distributed evenly, but only in the right places. This can be seen in the Hermes fashion show.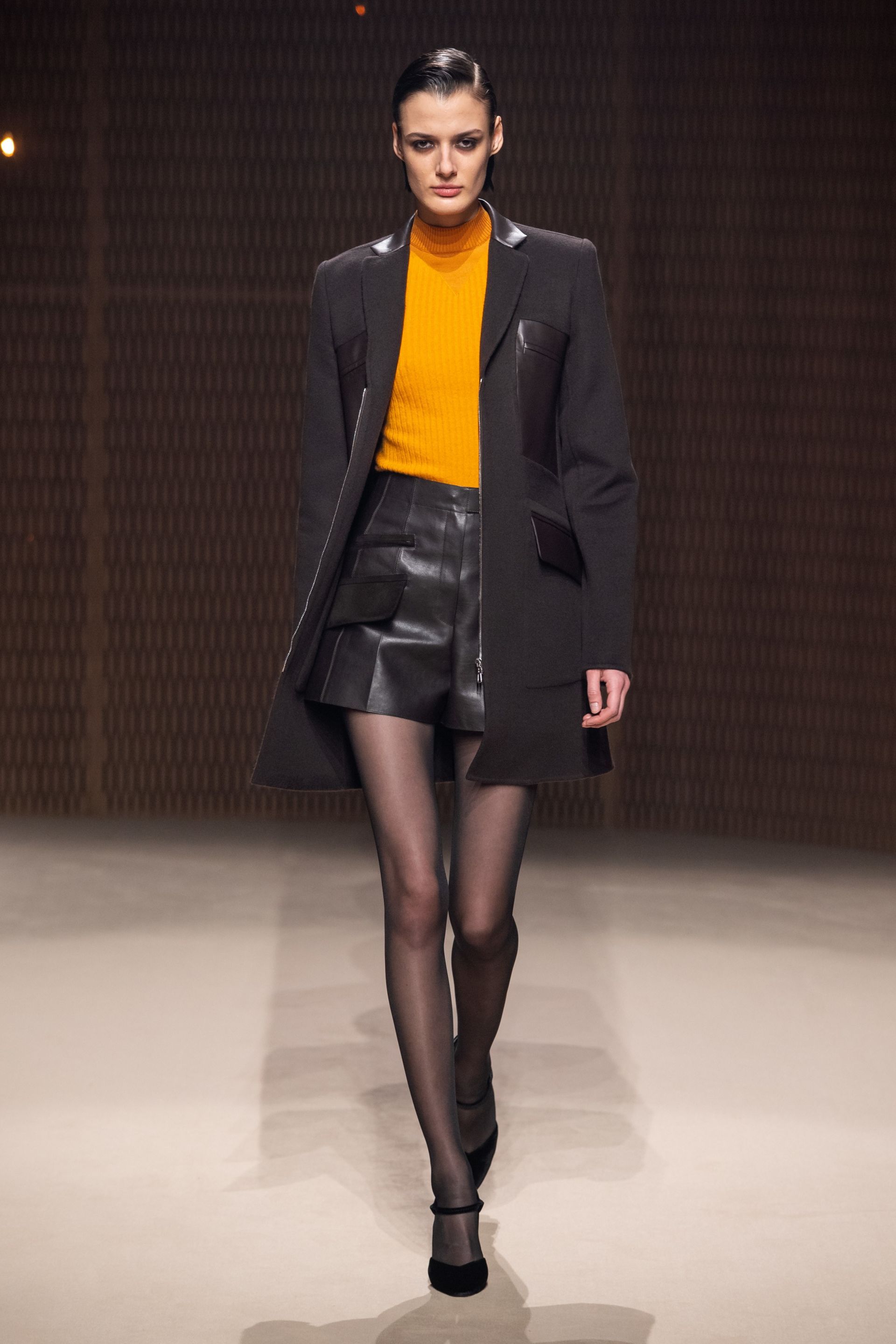 Hermes autumn-winter 2019
Despite all its versatility, black tights slightly "cut" the length of the leg, especially very tight ones, so if you are going to focus on the legs, be sure to take care of compensation-jackboots or high-waisted skirts, which visually stretch the legs, will come in handy.
How to choose nude tights
Flesh-colored tights are a stylist's nightmare. They were invented as a kind of trick, that allowed you to even out the skin tone or warm up (choose your option), but at the same time create the effect of bare legs. Everything should look harmonious in the image, therefore, with both autumn and winter clothes, bare legs won't look quite natural, especially if they are tights with glitter or the effect of tanned legs.
If you wear something light, give preference to tights to match your image. A win – win option is total look with tights of the same color as the entire look, even if your entire look, including shoes, is bright enough.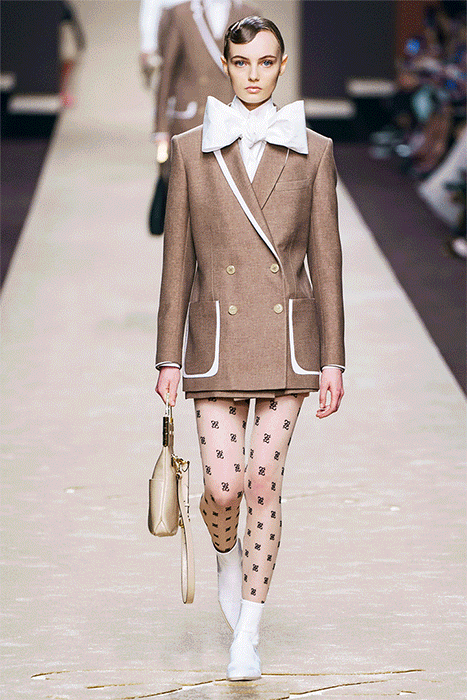 Fendi and Max Mara autumn-winter 2019
How to choose colored tights
Last season, colored tights, tights with patterns and paintings were at the peak of popularity. We can recall the Dior collection, dedicated to the circus, or plaid Gucci tights. Unfortunately, their popularity has significantly subsided after all fashion houses began to prefer MIDI length and high boots. Sometimes boots are so high, that tights aren't visible even with a mini.
However, tights with patterns still look relevant if they are skillfully combined with clothing. The color of tights or pattern must necessarily echo the pattern on the clothes (for example, Fendi). Such tights attract a lot of attention to the legs and visually make them heavier, so this option is suitable for those who are ready for fashion experiments. And if you decide to show legs and bright tights, then you can't cover them with high boots or Maxi skirts.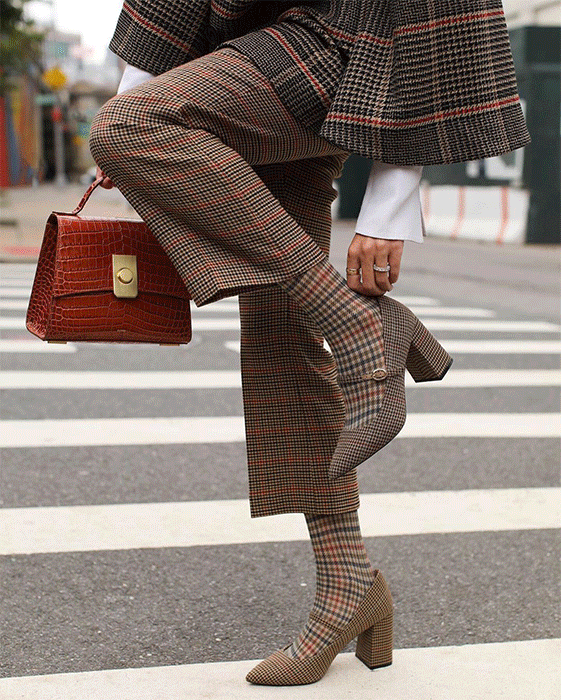 Photo: www.instagram.com/blaireadiebee/
As for more relaxed, but no less interesting option, you should pay attention to black tights with small black polka dots. If your image is calm enough, and there is a small space between clothes and shoes, such tights can become a style-forming element, adding their own highlight.
The basic rule about shoes is, that if we focus on tights, then the shoes shouldn't hide them, but if there is a space between the MIDI skirt and high boots, it's better to choose tights to match the look, including outerwear (for example, Max Mara).
Please, note that calm, noble colors-milk, graphite, powdery, brown in a shade of camel-look great in winter.