The very first association with a knit dress coming to mind is something warm and wearable only during winter. However, this item has worked up a reputation of a garment, suitable for any season.
The main rule to look stunning in any knit dress is neutrality. Y/Project offers a moderate combination in greyish shades with a soft lavender scarf and brown-white heels. The same route followed Isabel Marant as well: her puffed-sleeves version almost merges with the creamy high boots and a handbag into a single whole, whilst the whole attention is taken by a sky-blue finger-ring.



Y/Project

Isabel Marant

Proenza Schouler

Photos: Vogue.com



Proenza Schouler offers a bit more vivid version in khaki color with a single-lowered shoulder and contrasting black tights and white heels. Together with Nanushka, both labels accessorized their looks with the oversized bags. However, Nanushka stuck to the pastel camel version and additionally embellished its garment with a wide belt.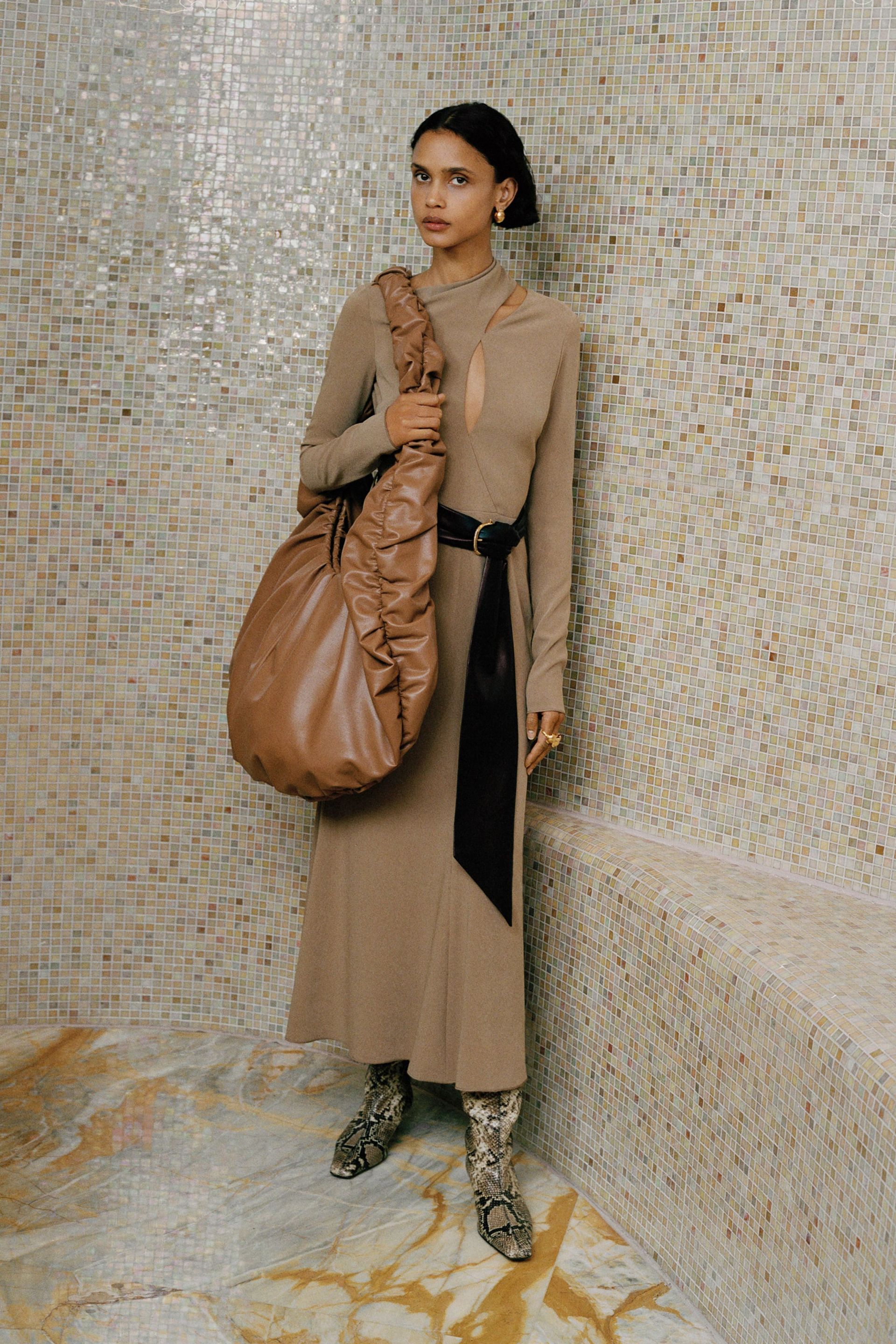 Nanushka
Photo: Vogue.com
Balmain decided to bet on the bright palette and inserted geometric prints into its model. Vivienne Westwood joined the colorful hues team and created the look in lavender tones. The label's combination is also one of the sportiest ones among the others. The sneakers with the white socks and the oversized checkered brown jacket can easily allow wearing such dresses every day.
Balmain

Vivienne Westwood

Photos: Vogue.com
One of the main matches which can be traced throughout all brands is extra-high leather boots. Implemented in monotone shades, their colors range from white to black.
Such dresses might become your everyday base or a discreet look for an evening out. Wearing this piece, remember one important thing: the keys to the knitted dress universal nature are the all-time bailing accessories, ranging from the footwear and handbags to the belts and jewelry.
Read also:
A breath of autumn: 12 jackets for the end of summer
Forget the belt: the low-rise trousers are on their way back to the fashion world