Quilts, look like cozy blankets, will become the biggest trend for the autumn-winter 2020. But you shouldn't wait for so long, when you can wear them right now.
Oscar de la Renta
A few years ago, quilted coats and jackets were associated only with a working uniform or a blanket, you don't want to get out of on the cold and dark morning. Now they can be found at almost every fashion show. Fashionistas are really fond of the new must-have. Trench coats, down jackets, vests and etc. Skirts – from maxi to mini - pants, shoes, bags and even evening dresses – this trend captures not only the runways, but wardrobes of those who follow trends and want to look stylish. Let's find out, where to look for the trendy quilted clothes and accessories and how to combine them to create a relevant and spectacular look.
Spied: quilted stuff on catwalks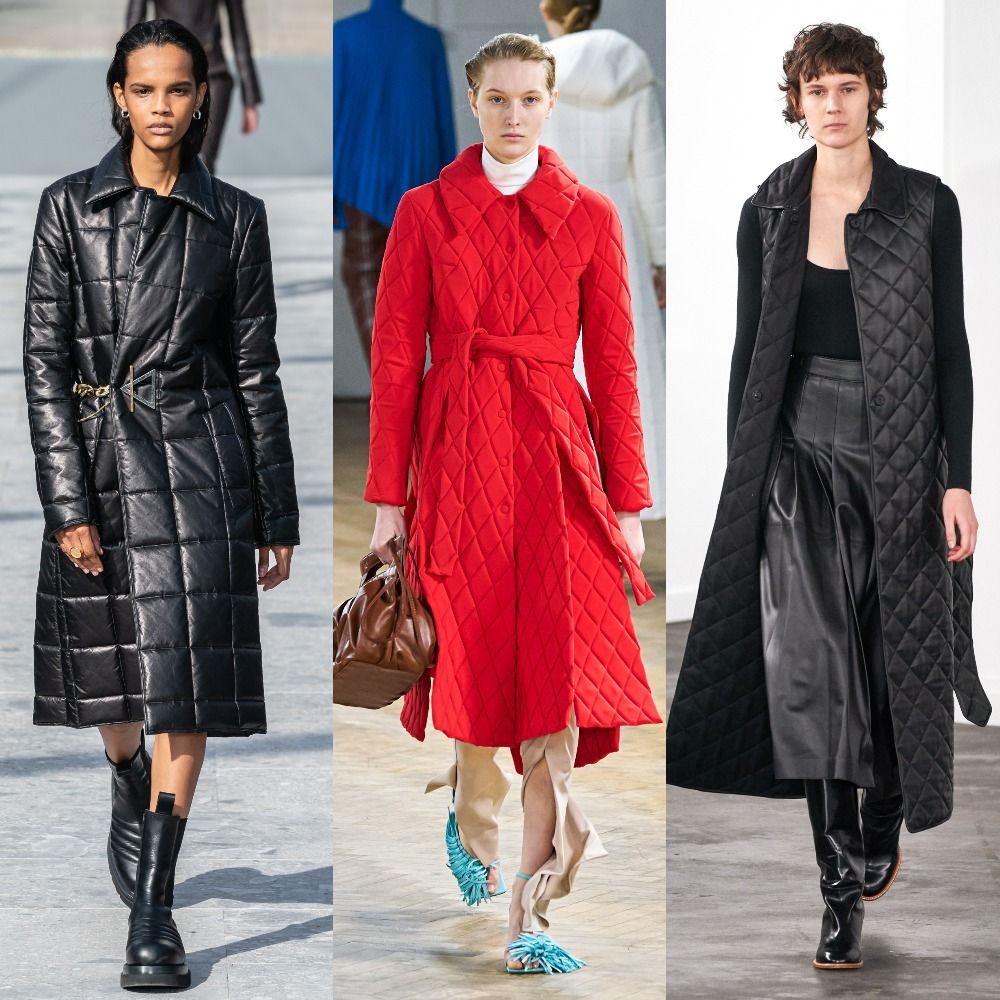 Bottega Veneta, A.W.A.K.E. MODE, Gabriela Hearst
The main prize for the revival of the trend for quilted clothes should be given to Bottega Veneta and their creative director Daniel Lee. But he is not alone in his love for stitched fabrics – coats, trench coats, vests, skirts and dresses similar to a blanket are presented by Balenciaga, Dior, Monсler, A. W. A. K. E, Louis Vuitton and many other brands. For sure, the designers' imagination deserves admiration: the lines are not only parallel to each other, but also intertwined in intricate geometric patterns that make clothes even more textured and voluminous due to the game of light and shadow.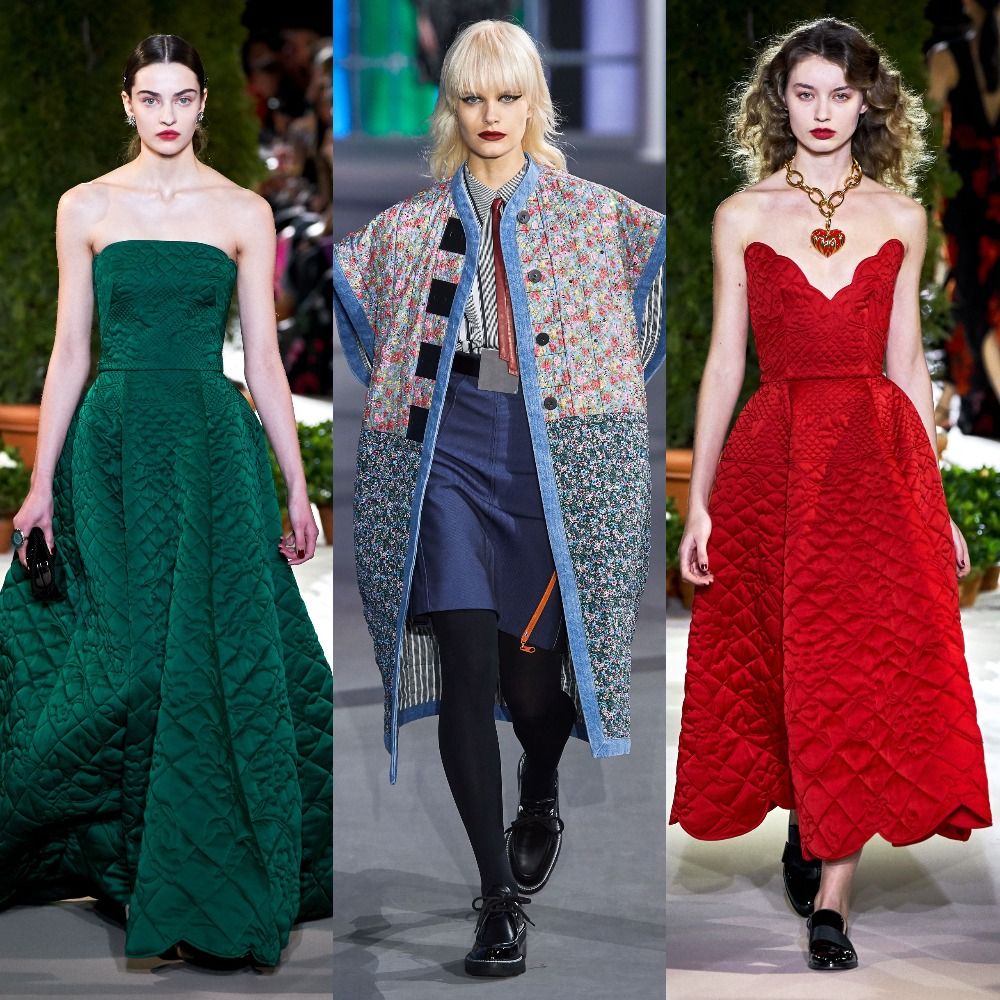 Oscar de la Renta, Oscar de la Renta, Louis Vuitton
Even without additional accessories, these outfits look impressive, and season by season, quilted clothes get more fans. In an era when the main trends are practicality and self-expression, they gradually "cover" the wardrobes of all fashionistas. Warm, cozy and stylish – it's this what we've wanted for so long, isn't it?
Quilted things: how to wear and what to combine
Quilted outerwear became popular in the XVII century, and was exclusively an attribute of exclusively men's wardrobe for almost two centuries. The situation has changed in 1965, when a British entrepreneur founded the brand of fishing and hunting items, which has become very popular. Then the trend was picked up by designers, and gradually it moved not only to the everyday male and female wardrobe.
Посмотреть эту публикацию в Instagram
Quilted coats, winter coats, jackets and oversized jackets will not only be the most comfortable, but also the most desirable purchase in 2020. You can wear them with leather jackboots, lace-up shoes or sneakers with fur, without limiting yourself to a single style.
1 - See by Chloe, 2 - Off-White, 3 - Maison Margiela, 4 - Burberry, 5 - A.W.A.K.E. MODE, 6 - Versace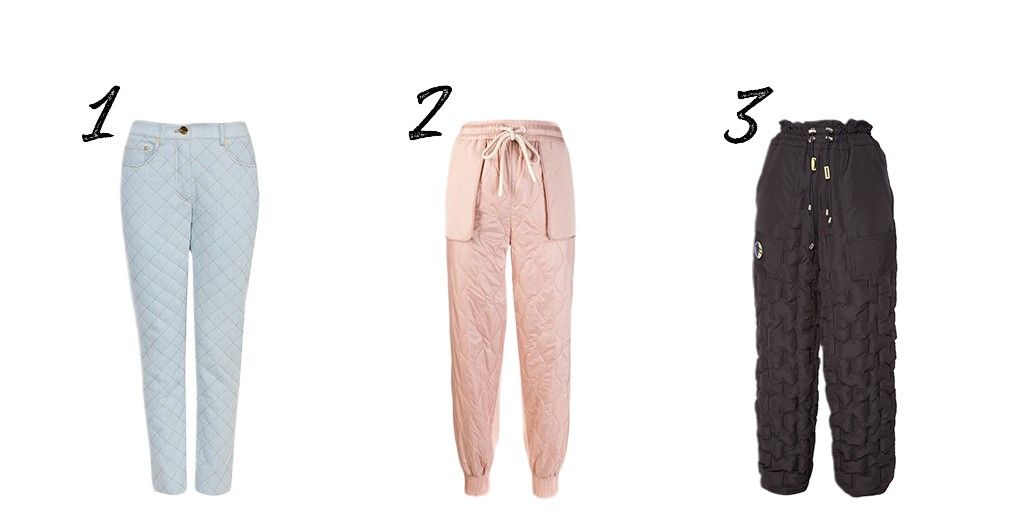 1 - Moschino, 2 - Moncler, 3 - Reconstruct Collective
Restrained and elegant accessories, such as bags with chain handle, berets and low-heeled boots with loose top will add bourgeois aesthetics to the look. Every time you go out on the street, you'll feel like a resident of London of the XX century, who examines country properties at leisure. A slight carelessness and accessories in the style of a sports chic will make the look relaxed and casual – the most it for walks and meeting friends.
Посмотреть эту публикацию в Instagram
Quilted vests – short and elongated – will become a great basis for layered looks. They can be combined with turtlenecks, Jersey dresses, white shirts, oversized jackets and a classic coat.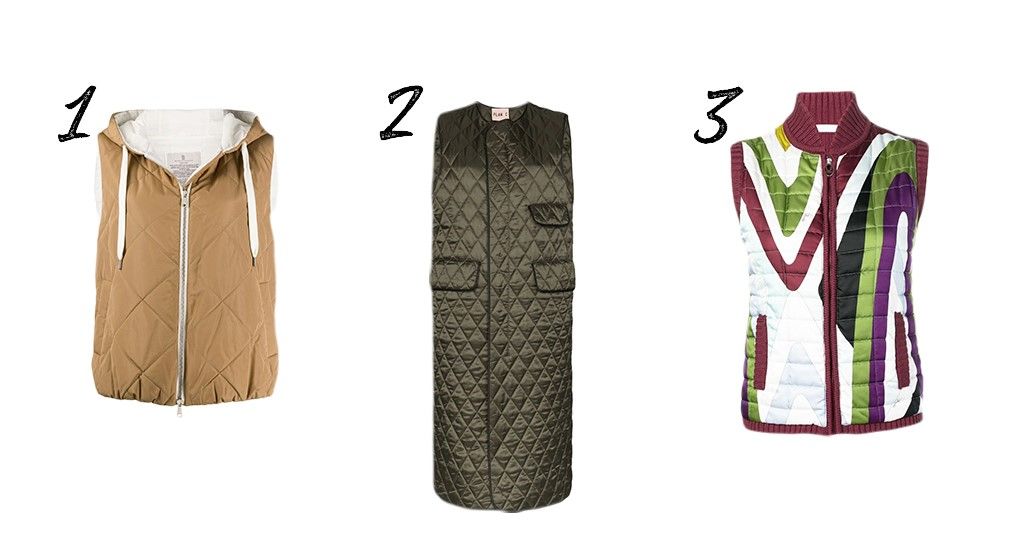 1 - Brunello Cucinelli, 2 - Plan C, 3 - Emilio Pucci
Посмотреть эту публикацию в Instagram
In the new season, quilted skirts will replace a little tired jeans and pants. It's a good option not only for parties, but also for office – all you need is neutral colors. Designers don't recommend overloading this look with prints, while interesting details and accessories – chains, buckles, fringes and asymmetry – would be quite appropriate. Wear them with turtlenecks, loose shirts, light blouses made of translucent fabric and be ready to have the title of the main fashionista.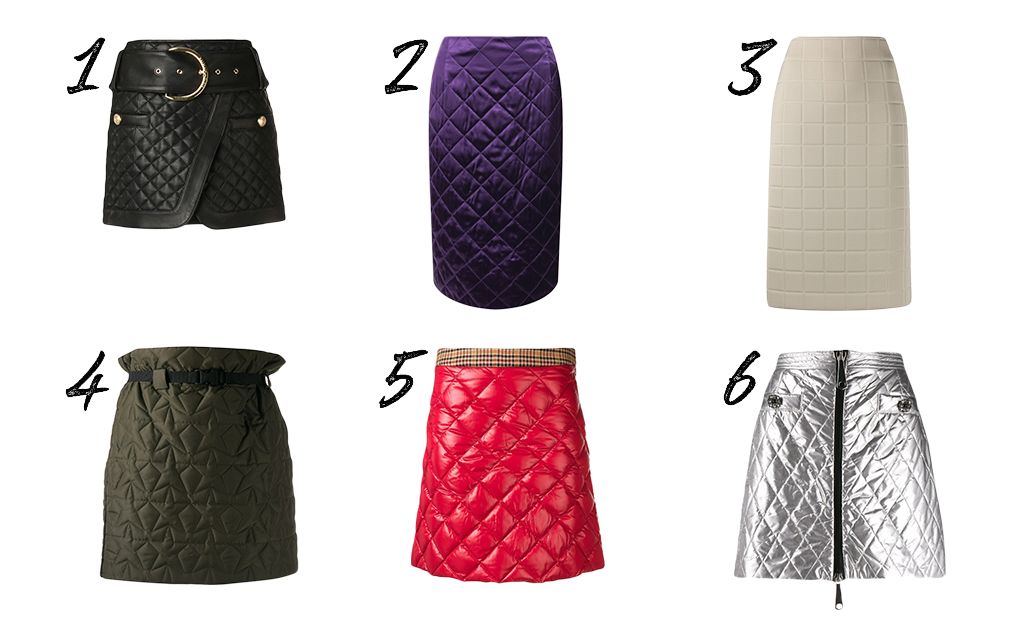 1 - Balmain, 2 - Dries Van Noten, 3 - Bottega Veneta, 4 - 8PM, 5 - Moncler, 6 - Pinko
Посмотреть эту публикацию в Instagram
However, designers don't stop there. For the most daring girls, there are even quilted evening dress. You'll look great at parties and even on the red carpet, as Shailene Woodley and Leah Kebede do. From head to toe, they were dressed in Moncler and brought this trend to a slight absurdity.
Посмотреть эту публикацию в Instagram
Посмотреть эту публикацию в Instagram
Shoes and accessories
Посмотреть эту публикацию в Instagram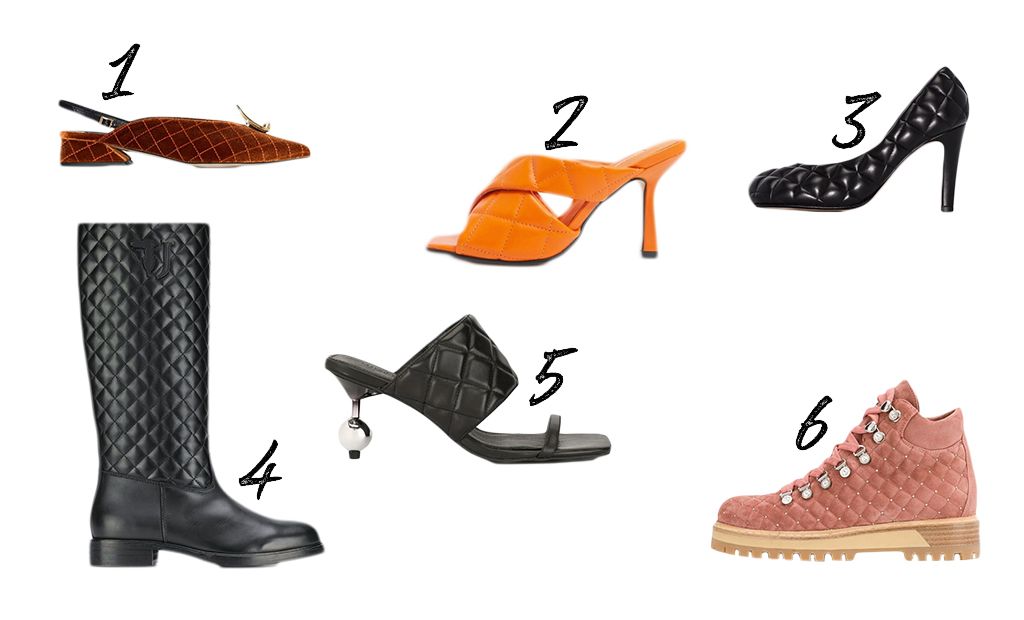 1 - Yuul Yie, 2 - Topshop, 3 - Bottega Veneta, 4 - Trussardi Jeans, 5 - Manning Cartell, 6 - Le Silla
Designers don't limit themselves in their love of stitches and transfer this trend to clothes and shoes. Bags, shoppers, shoes, boots, and even sandals – it will be impossible to hide from diamonds and squares in the coming seasons. Abandoning natural leather and switching to artificial one, brands choose new fabric – nylon, which is not afraid of either snow, or rain.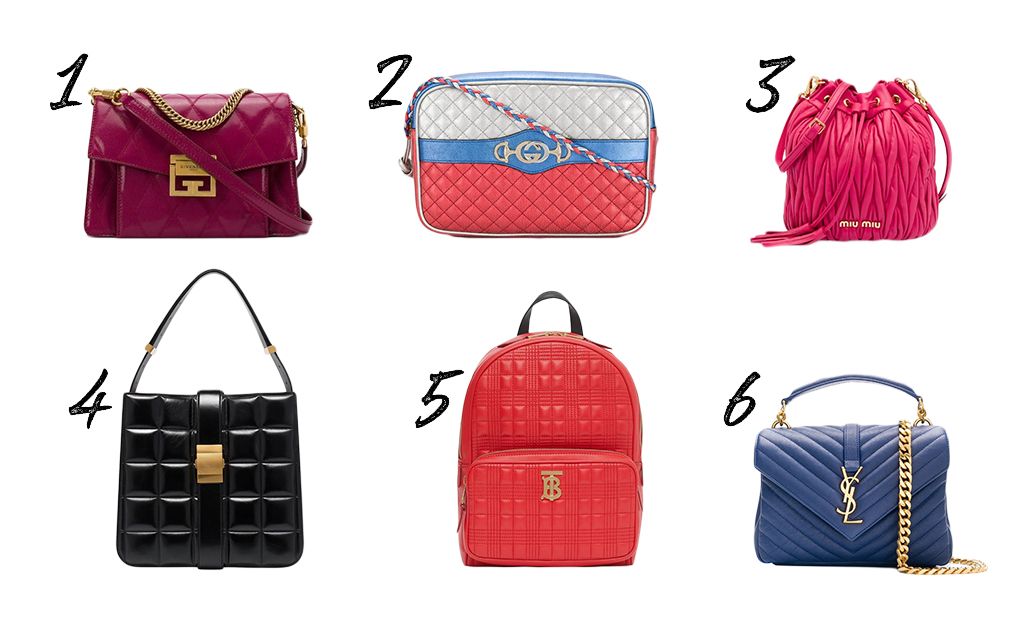 1 - Givenchy, 2 - Gucci, 3 - Miu Miu, 4 - Bottega Veneta, 5 - Burberry, 6 - Saint Laurent
Quilted bags-pillows, envelopes and clutches should be combined with monochrome oversized coats, broad-shouldered jackets and light floral dresses. Accessories that look like soft toys, will not only complement your look, but also become its main accent.
Посмотреть эту публикацию в Instagram
Посмотреть эту публикацию в Instagram