The heroines of these series know exactly about style and fashion. Their looks are considered to be ideal, and the wardrobe is delightful. We decided to use the heroines of popular TV to show how to dress stylishly and inimitably. We hope these trendy looks inspire you!
Blair Waldorf "Gossip Girl"
The series Gossip Girl can be safely added to the list of the most stylish. Blair Waldorf is rightfully considered to be its most fashionable heroine. She is the one who has the ambiguous quote: "Who said that happiness can't be bought for money, didn't know where to shop." A distinctive feature of Blair's wardrobe is dresses and skirts. Most often, the girl preferred a fitted dress with a poodle skirt. Column dress is another silhouette of her base wardrobe. Surprisingly, but for all seasons of the show, her heroine appeared on the screen in jeans only once.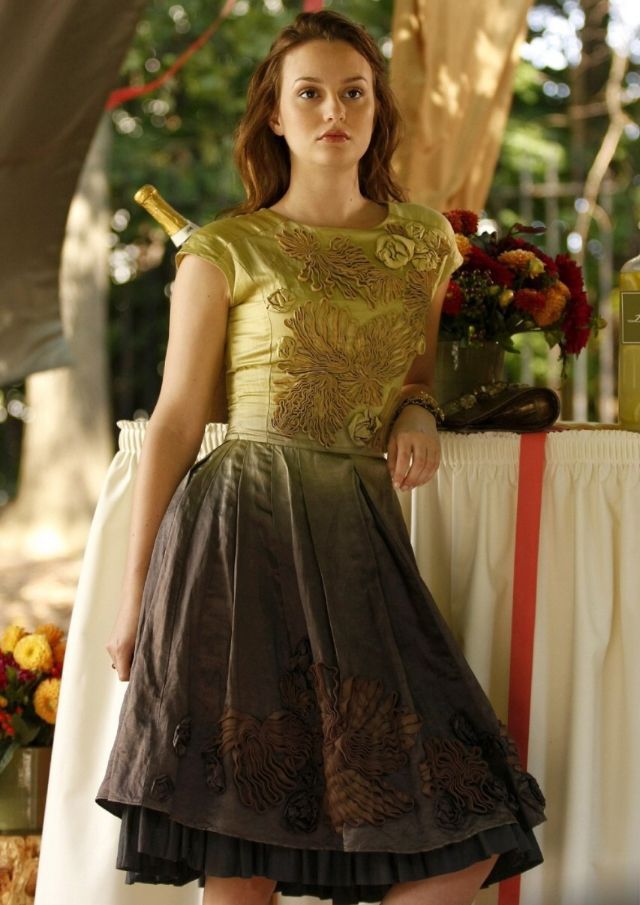 kinopoisk.ru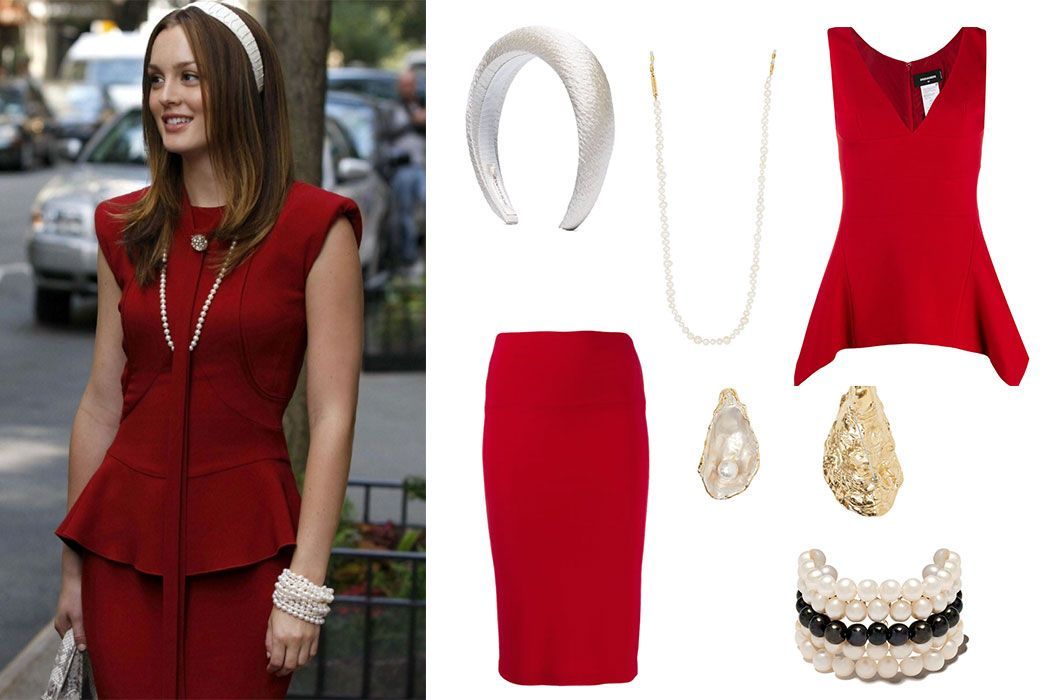 hair band - Jennifer Behr, necklace - Frame Chain, top –DSQUARED2, skirt - Norma Kamali, brooch - Burberry, bracelet - Tasaki
A variety of accessories have become the calling card of the heroine. Beads, necklaces and, of course, hair bands. It seems that it was Blair who once again brought them into fashion. The basis of B's wardrobe is bows, ruffles, pale pink shades, floral prints. Therefore, Blair's style is rightfully considered to be one of the most elegant and romantic.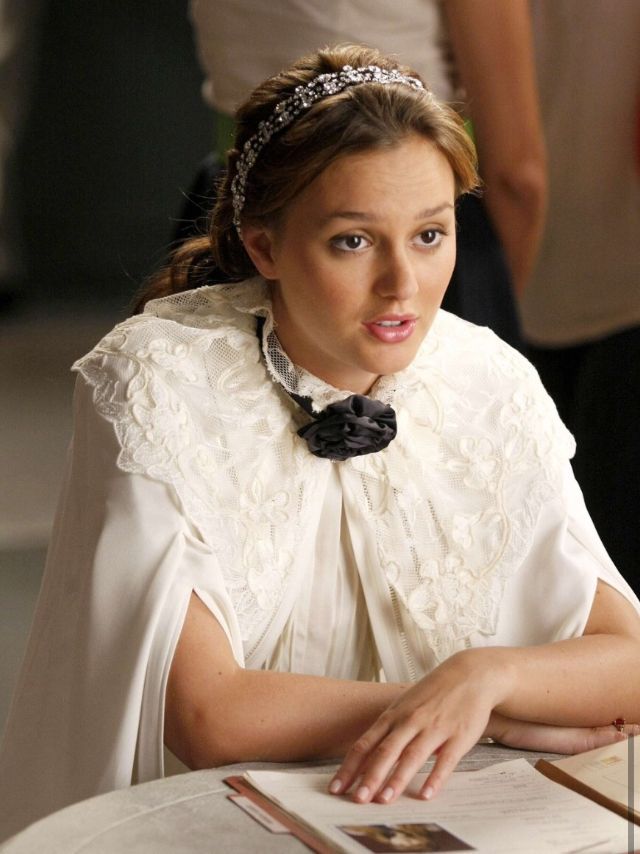 kinopoisk.ru
In 2007, it was Blair who revived the popularity of the preppy style. Blair's typical school look is a short pleated skirt, a shirt with a vest, and a fitted blazer. To make the school uniform look more interesting, Blair often added bright accents: a red rim, colored tights.
kinopoisk.ru
Carrie Bradshaw "Sex and the City"
Carrie Bradshaw repeatedly took first place in the ranking of the most stylish serial characters. Despite the fact that the last episode of "Sex and the City" was released about 16 years ago, Carrie Bradshaw's fashion experiments continue to inspire the public. The secret of the heroine's style is simple: she was never afraid to look spectacular. Love for bright colors, high heels and a small handbag - that's all a girl needs, says Carrie Bradshaw.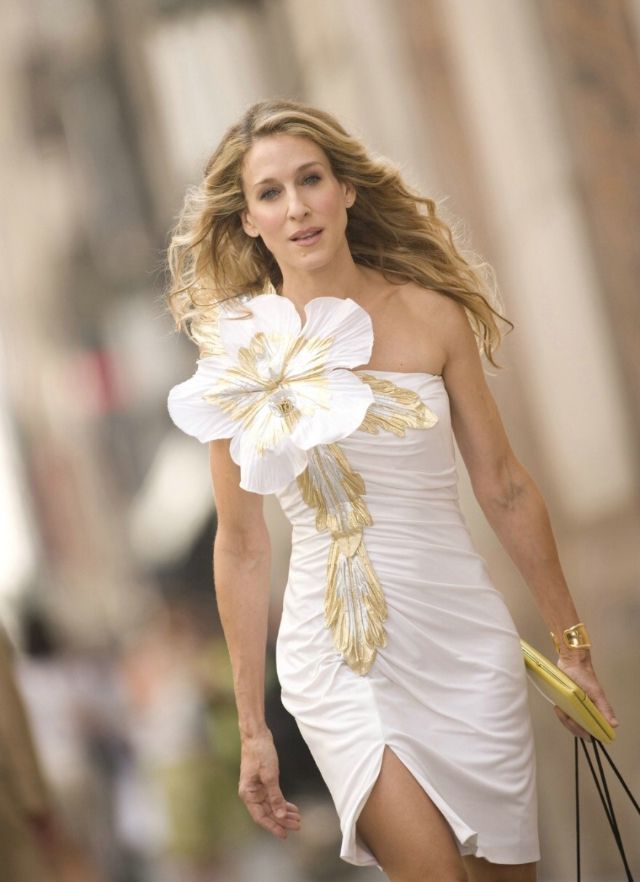 kinopoisk.ru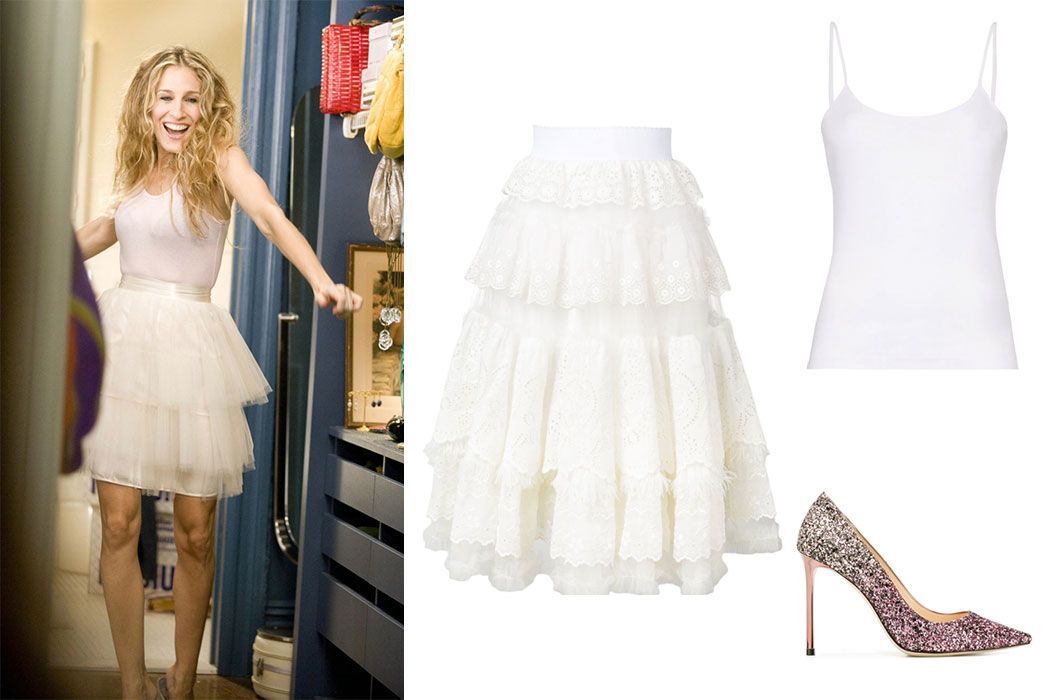 tutu skirt - Dolce & Gabbana, top - Ninety Percent, shoes - Jimmy Choo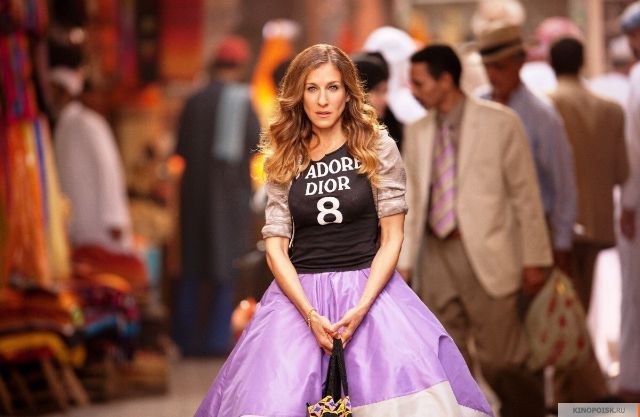 kinopoisk.ru
Claire Underwood "House of Cards"
Many girls will like the wardrobe of this heroine. Claire Underwood demonstrates impeccable business style in the series. By her example, the heroine shows that a strict business dress code can be not only trivial, but also feminine. In the series, Claire prefers to wear Alexander McQueen dresses, Gucci skirts, Ralph Lauren evening dresses. The key palette of Claire Underwood's wardrobe is not so rich: grey, beige, black, white and blue. However, the stylists managed to give her image elegance and riddles even with the help of these colors.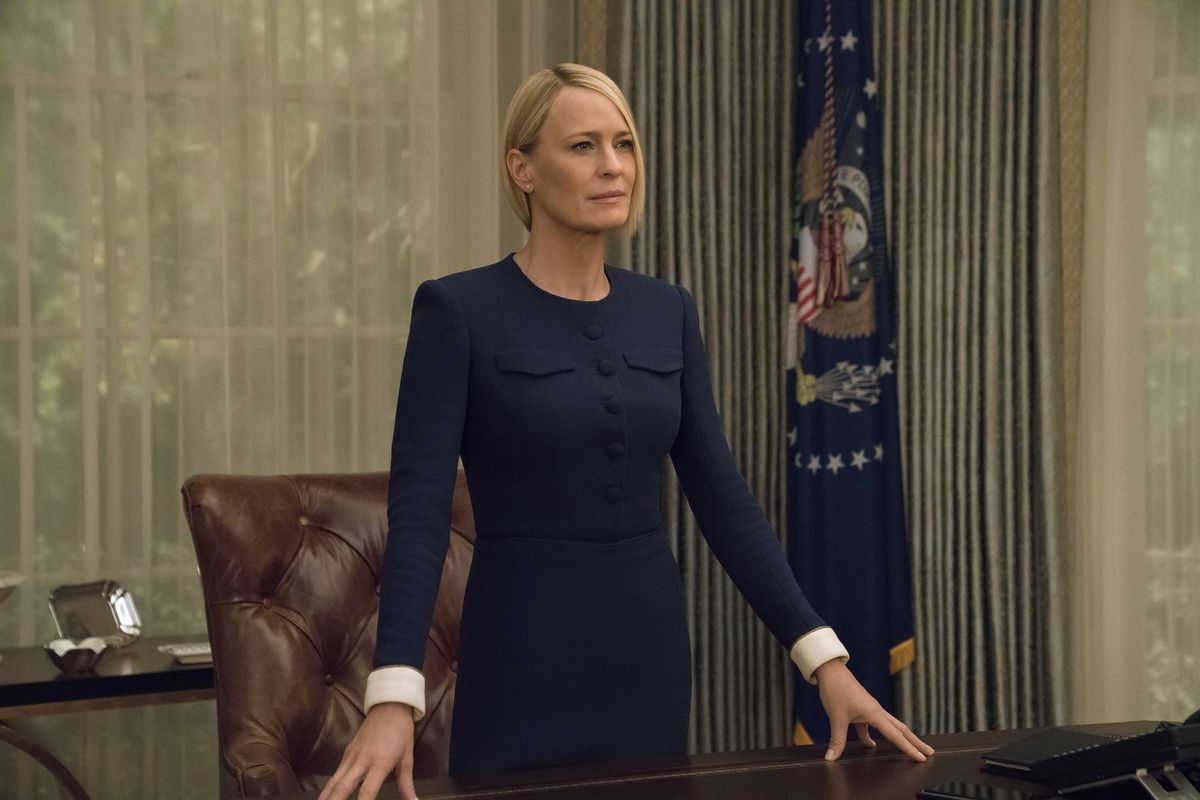 kinopoisk.ru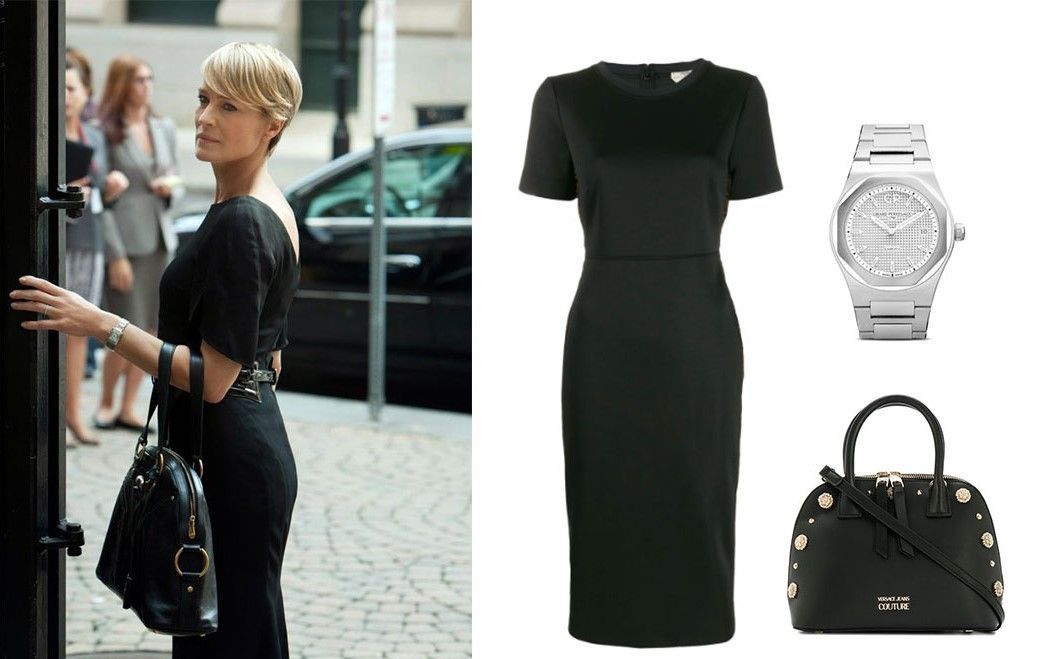 dress - Fendi, watches - Girard-Perregaux, bag - Versace Jeans Couture
Chanel Oberlin "Scream Queen"
The main character has a special love for Chanel. Pearls, colored faux fur, tweed jackets and feminine blouses - all this occupies the main place in the Chanel Oberlin's wardrobe. The heroine of the show likes mini dresses, sequins, stilettos and pastel colors in clothes.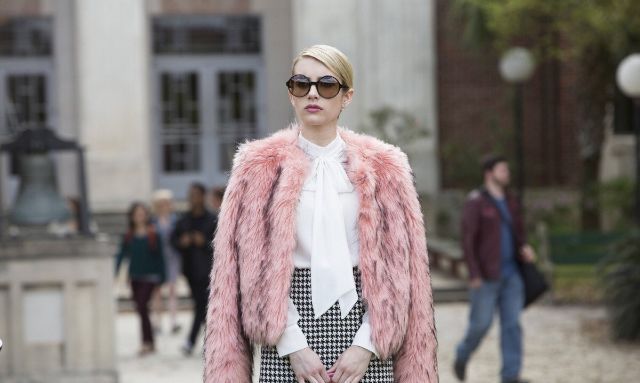 kinopoisk.ru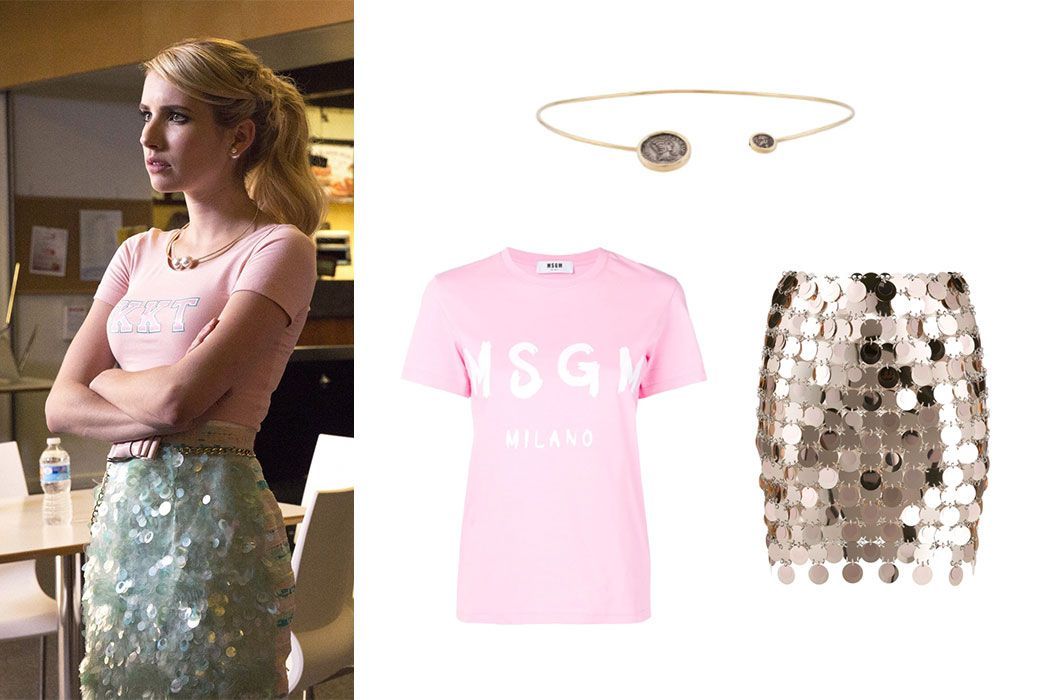 T-shirt - MSGM, skirt - Paco Rabbane, necklace - Dubini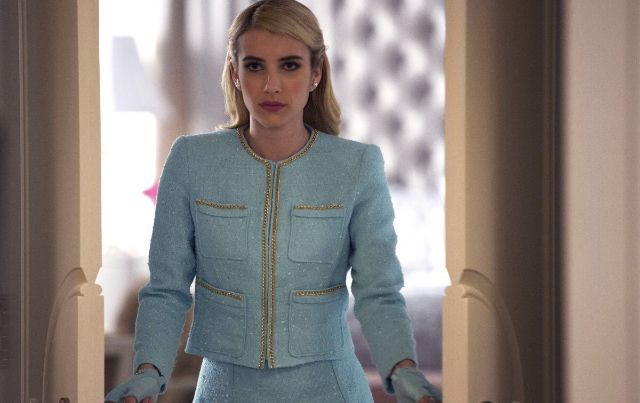 kinopoisk.ru
Serena van der Woodsen "Gossip Girl"
Remembering the most stylish heroines of the series, it's impossible not to mention Serena van der Woodsen. Her style is significantly different from that of Blair Waldorf. Serena prefers bolder and brighter models that emphasize her femininity and sexuality. Throughout the series, Serena was best at evening outings. However, these were not always floor-length dresses. The heroine quite often appeared in ultra-short dresses and skirts. The stylists of the show achieved the desired result: the girl never looked ridiculous or vulgar. The heroine's casual style combines comfort and luxury. High heels, feminine dresses, mini dresses - all this was perfectly combined in the wardrobe of the main character.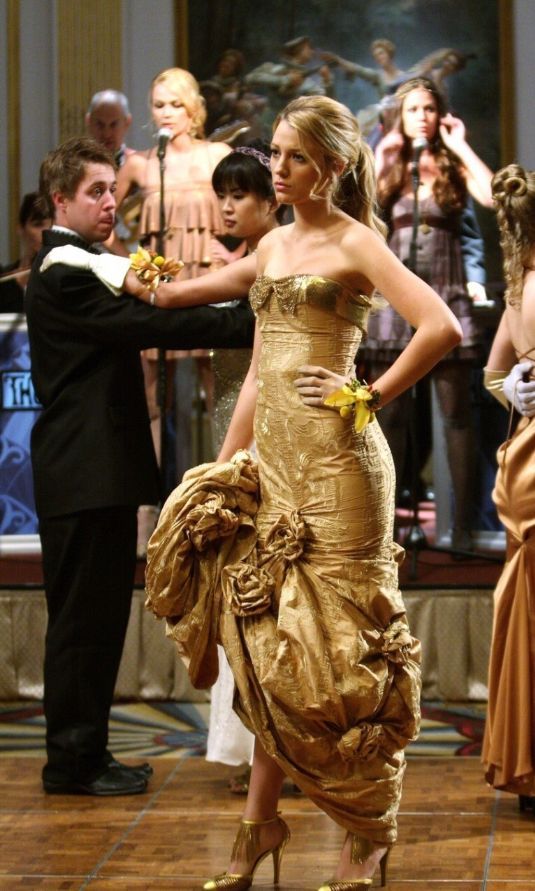 kinopoisk.ru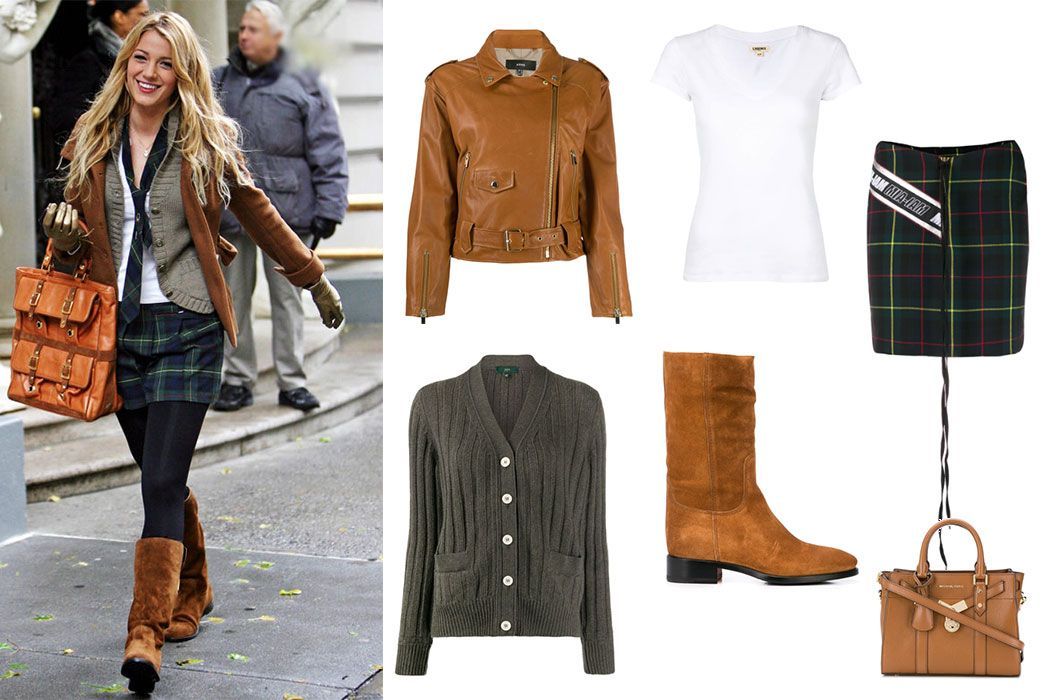 jacket - Arma, T-shirt - L'Agence, skirt - Mia-lam, bag - Michael Kors, jacket Rebecca Minkoff, boots - Santoni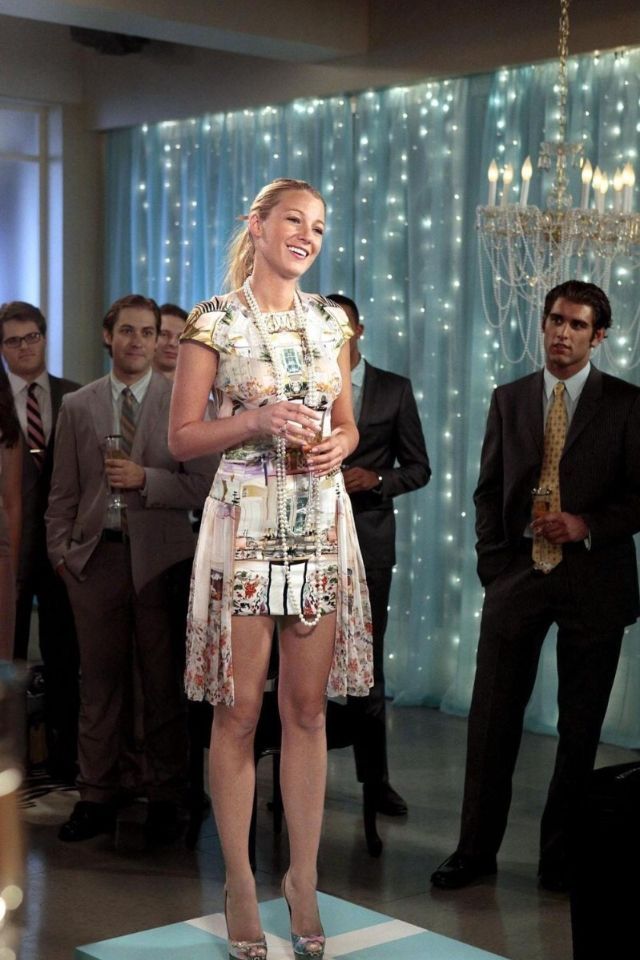 kinopoisk.ru