This week, Meghan Markle and Prince Harry attended the last official engagement. Meghan's fans immediately drew attention to how the Duchess's style changed. Now, Prince Harry's wife can afford to choose clothes without looking back at the strict royal protocol.
Посмотреть эту публикацию в Instagram
Experts estimate that Meghan spent more than £ 26,000 on clothes and accessories for her last official outings in the UK. At the same time, Meghan's looks consisted not only of clothes from brands: Markle demonstrated that expensive clothes can be perfectly combined with clothes from the mass market.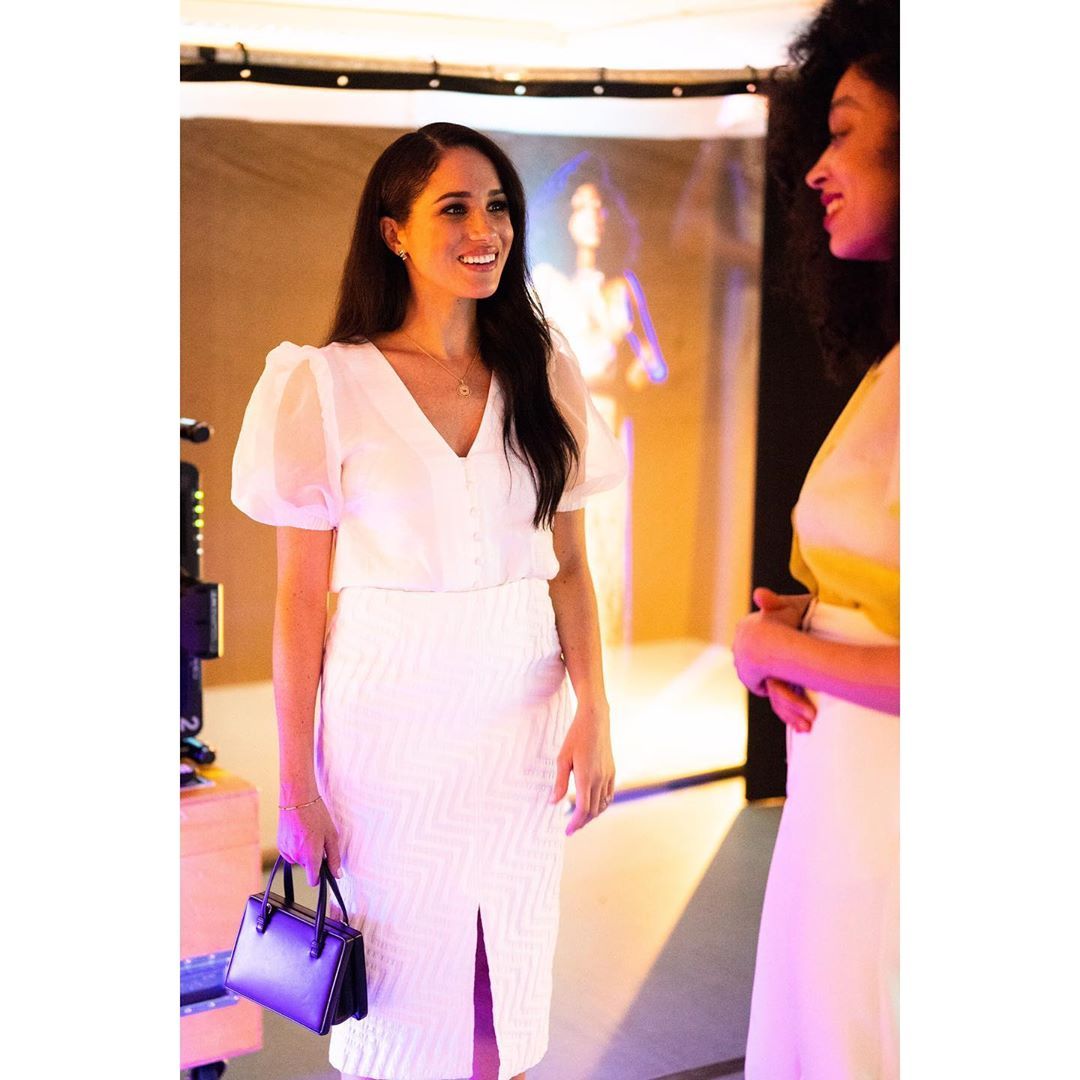 Photo: instagram.com/sussexroyal/
Meghan opted for one of the most iconic looks to visit the Royal National Theater. Meghan spent £ 595 on a laconic Roland Mouret pencil skirt and combined it with a camel Alex Eagle coat, costing £1,500. The skirt was unexpectedly complemented by the Topshop blouse with transparent sleeves made of organza, which costs less than £ 30. Nevertheless, the blouse and skirt looked stunning and made up a stylish and memorable ensemble. As an accessory, Markle opted for a Loewe bag, costing £1,400. The Jessica McCormack bracelet, costing £ 9.500, turned out to be the most expensive detail of the outfit.