How to create a stylish look? The secret is simple: collect capsule collection of the main novelties of the season and add it to your basic clothes. This is the way to diversify your wardrobe. Here are the main trends of men's fashion in autumn-winter 2019, which are worth paying attention to.
Plaid suit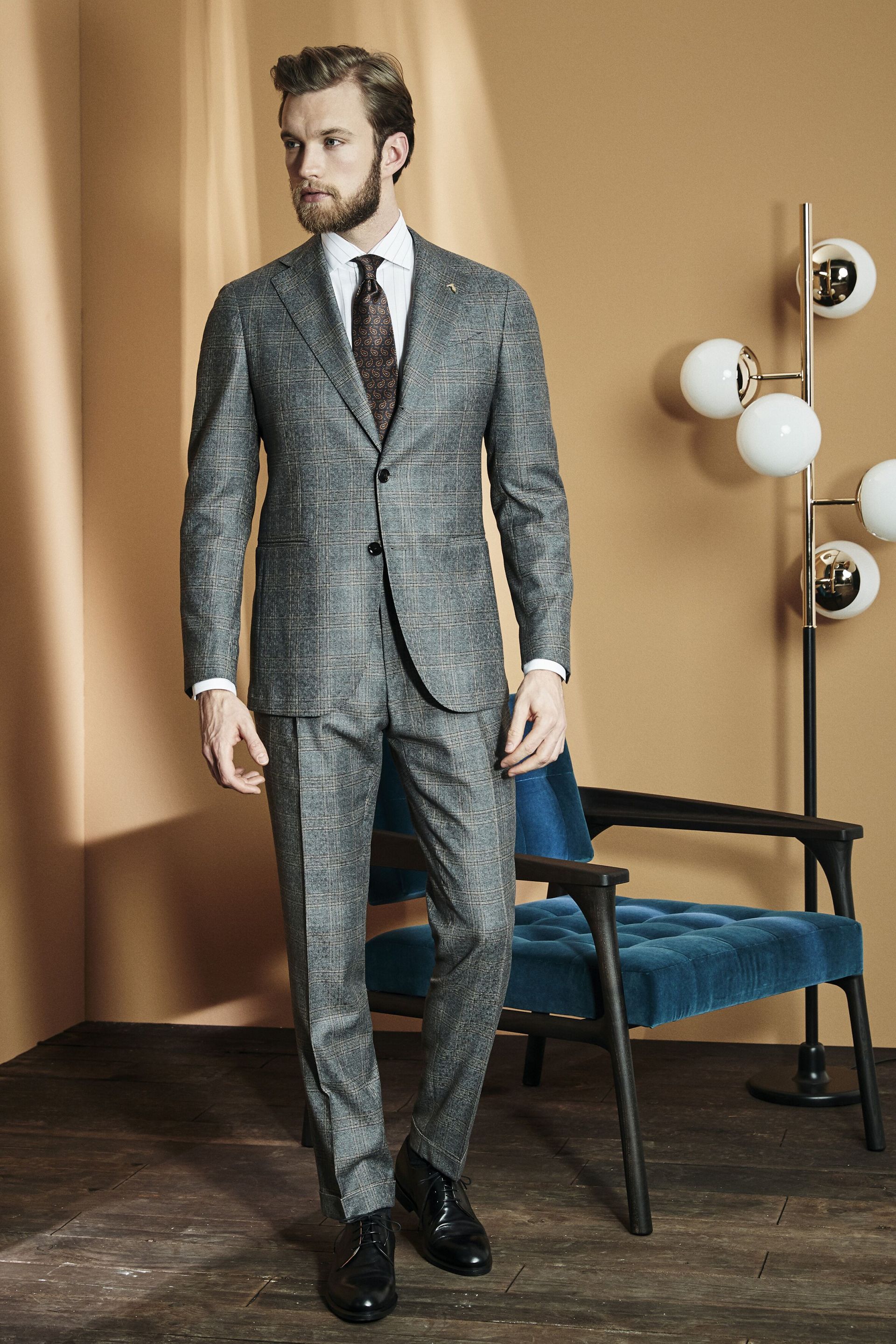 Trussardi autumn-winter 2019
Plaid suits are very trendy now and, it seems, that they'll stay with us for a long time. Checkered print in different versions is appropriate for a business meeting, and for going out. Designers offer both a large plaid with several colours, and more strict models. Fashionable lifehack: a plaid jacket made of wool will perfectly fit into a less formal image, for example, in winter it can be worn with jeans and a cashmere turtleneck.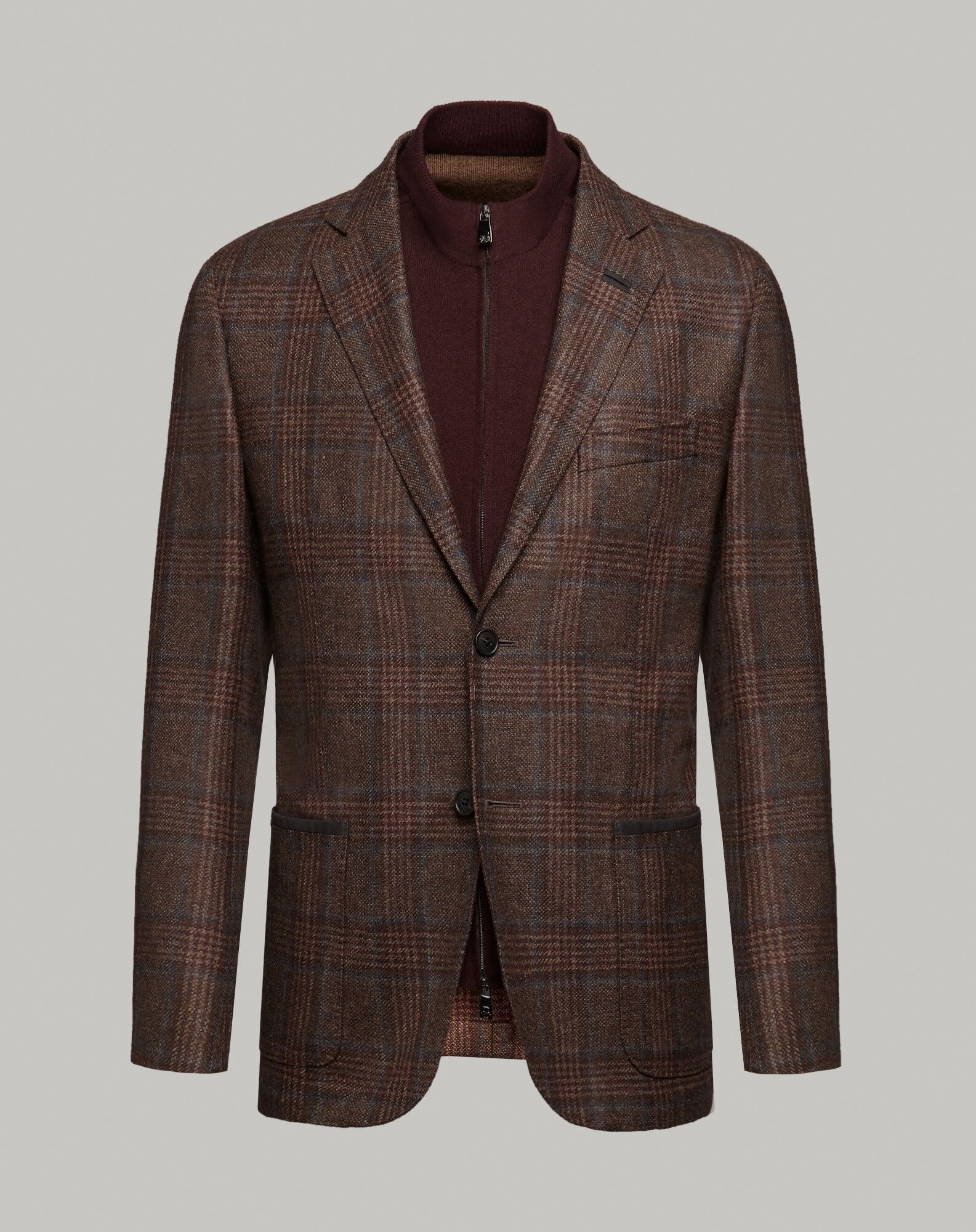 Corneliani autumn-winter 2019
Ralph Lauren, Versace, Gustav Von Aschenbach and many others are among the brands actively using plaid print in their collections.
Leather trousers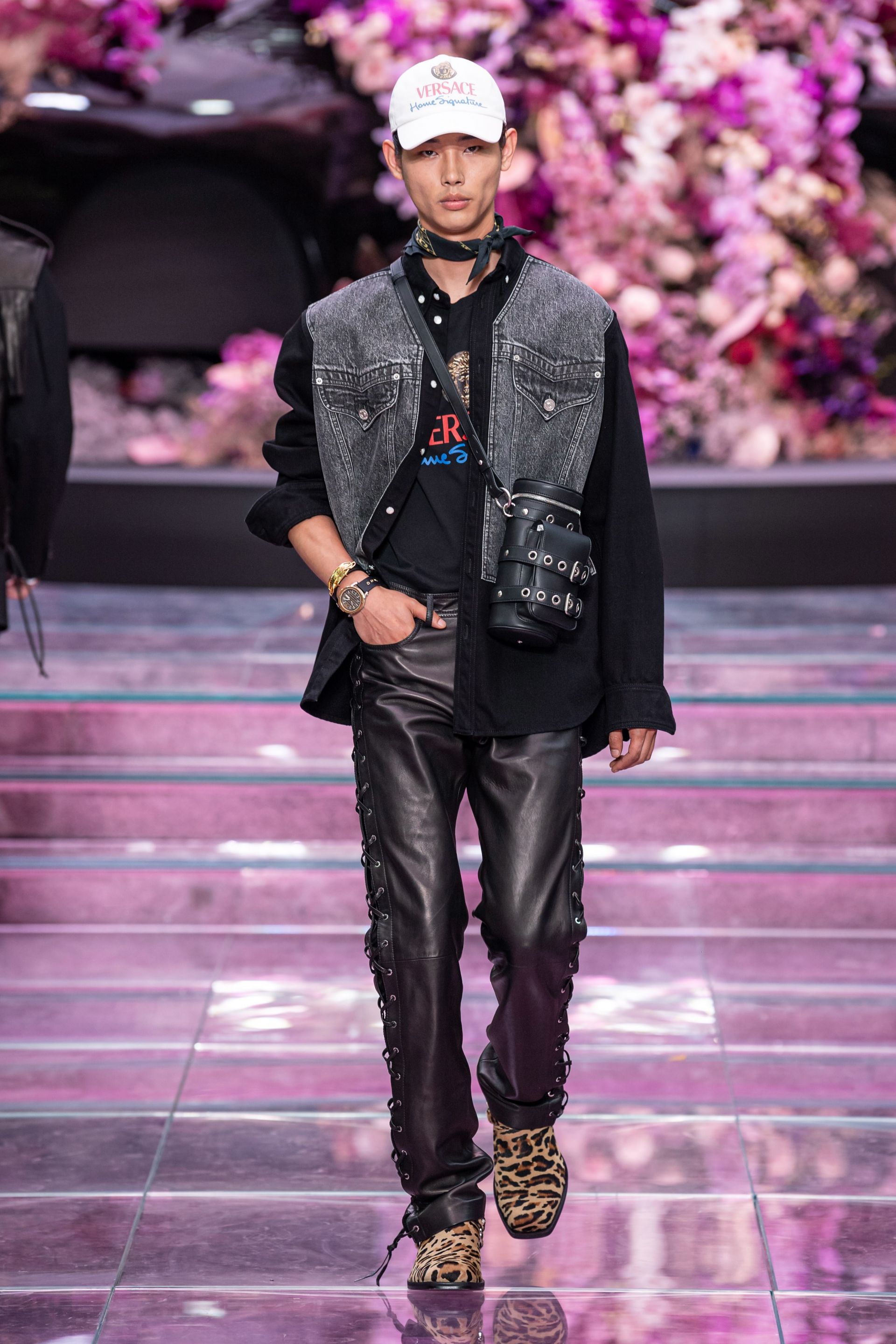 Versace spring-summer 2020
Leather is one of the main materials of this and next season. Designers advise to pay attention to the coloured leather, which will be relevant for more than one season, for example, all shades of blue. Leather pants refer to the rockers and bikers' images, but this item of clothing fits perfectly into everyday style, too. By the way, black leather pants get along well with both knitwear (sweaters and turtlenecks are their loyal companions) and jackets (it's not so simple, but it's real to find combined options). In addition, leather pants look good with a classic strict coat-we have a balanced everyday look as a result.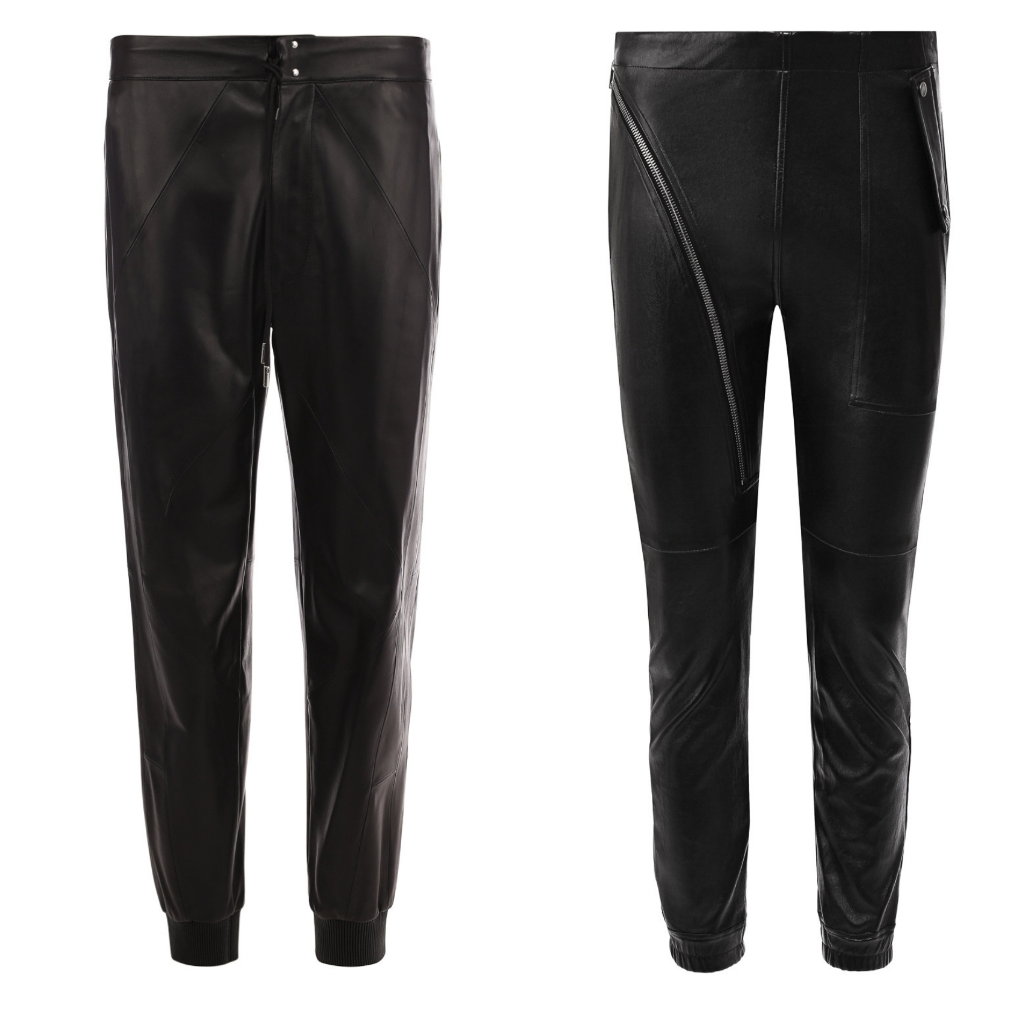 Alexander McQueen autumn-winter 2019, Rick Owens autumn-winter 2019
Important point: don't buy skinny leather pants. Firstly, it is ugly, secondly, only baggy models are trendy this season. Such variants can be found in the collections of Acne Studios, Christian Dada and Paul Smith.
Knitwear with bright prints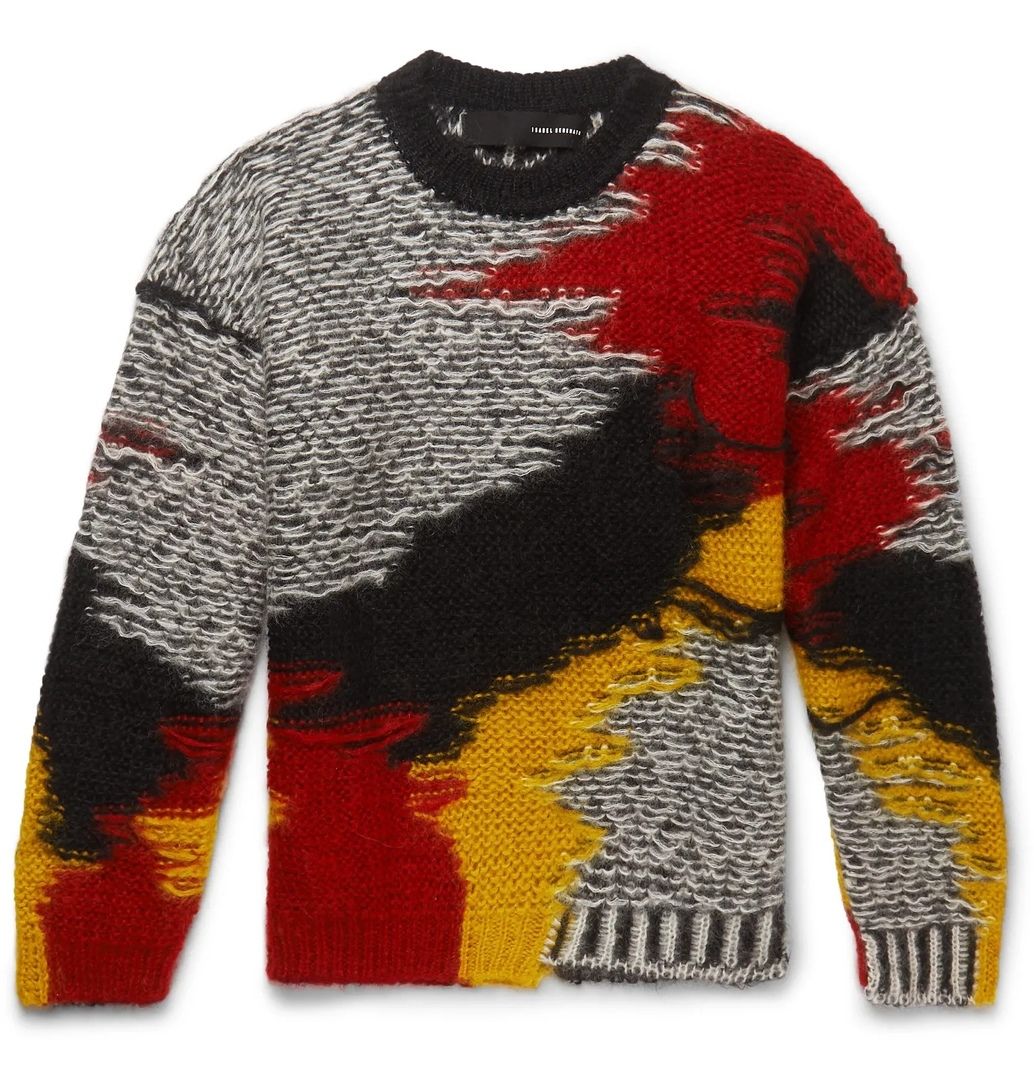 Isabel Benenato autumn-winter 2019
The fashion industry has long got rid of the prejudice that men's fashion should be extremely strict and restrained. Brands recommend not to be afraid to experiment with bright and even cheerful prints. And we are talking about knitwear. Sweater with a fashionable print-the choice of those who have had time to get tired of hoodies. It was sweaters with prints that replaced them.
We recommend combining bright prints with plain things of a simple style not to overload the whole look. Simple black or dark blue pants will go well with a sweater with a fashionable print.
Velour and velvet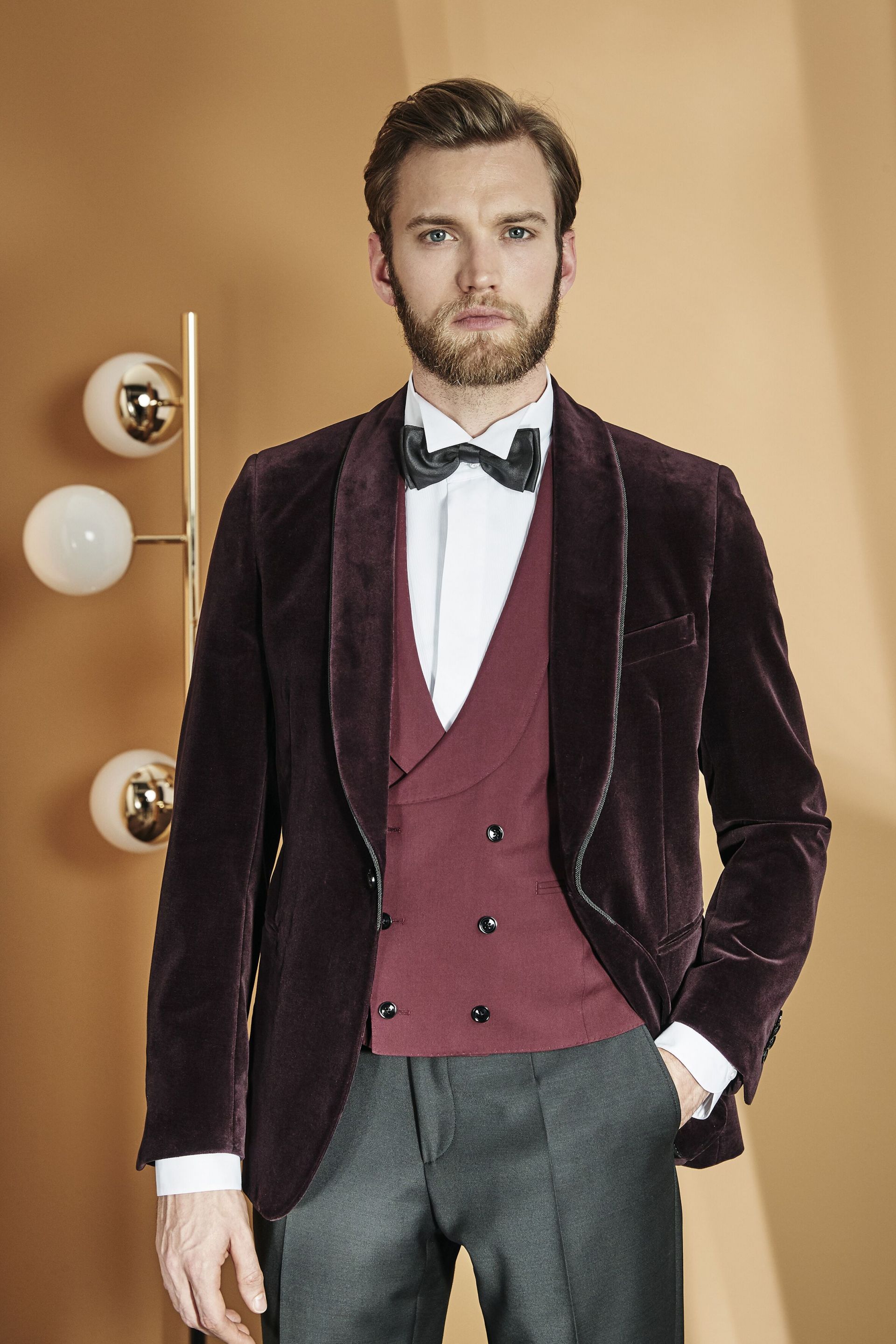 Trussardi autumn-winter 2019
This season, the designers decided to use not quite standard fabrics for men's clothing. So, Ralph Lauren and Dolce&Gabbana used velour and velvet in their new collections. They presented jackets, trousers, tuxedos and even coats made of soft fabrics. At the same time, to make the clothes look balanced, the designers decided not to use non-standard colours and chose more familiar ones: black, grey and dark blue. In extreme cases, you can use burgundy colour.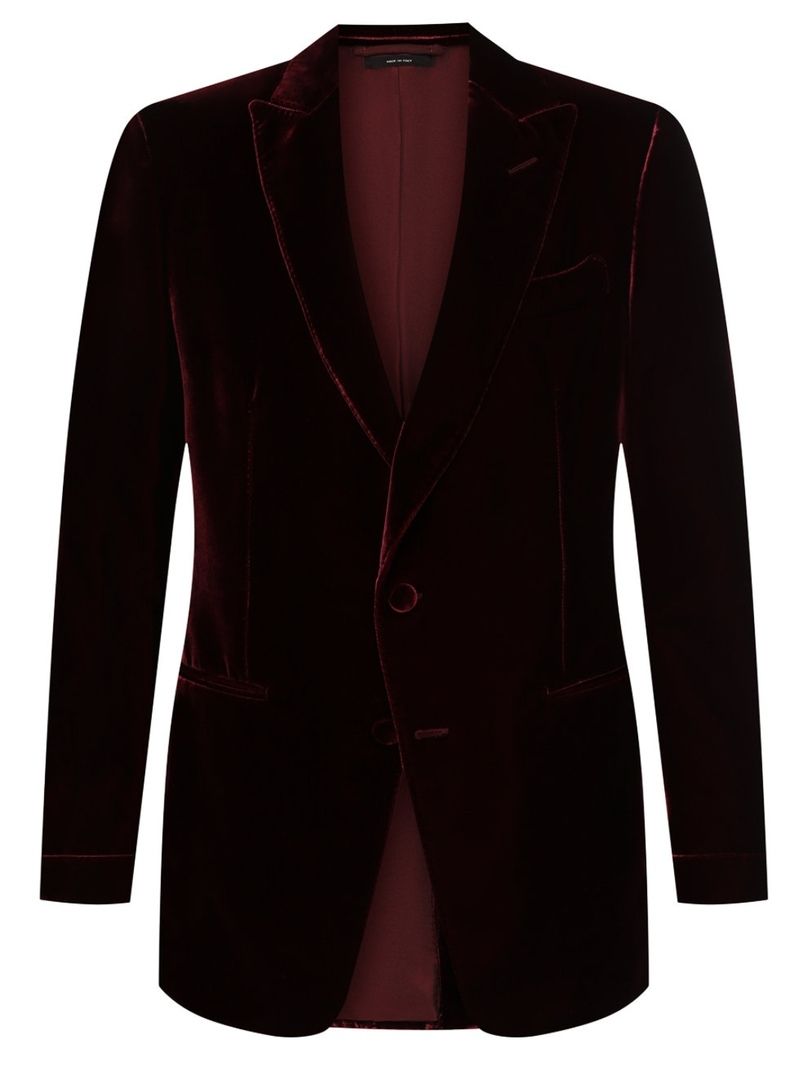 Tom Ford autumn-winter 2019
At first glance, a velvet jacket is not an everyday thing and dressed only for the special occasion. Therefore, one blazer will be enough for you. However, we don't recommend wearing it only on holidays (a visit to the Bolshoi Theatre and your best friend's wedding are also considered). Velvet jacket can be worn with a cashmere turtleneck in case of meeting with friends or business partners in an informal setting, but always make sure that it doesn't look too much.
Long scarf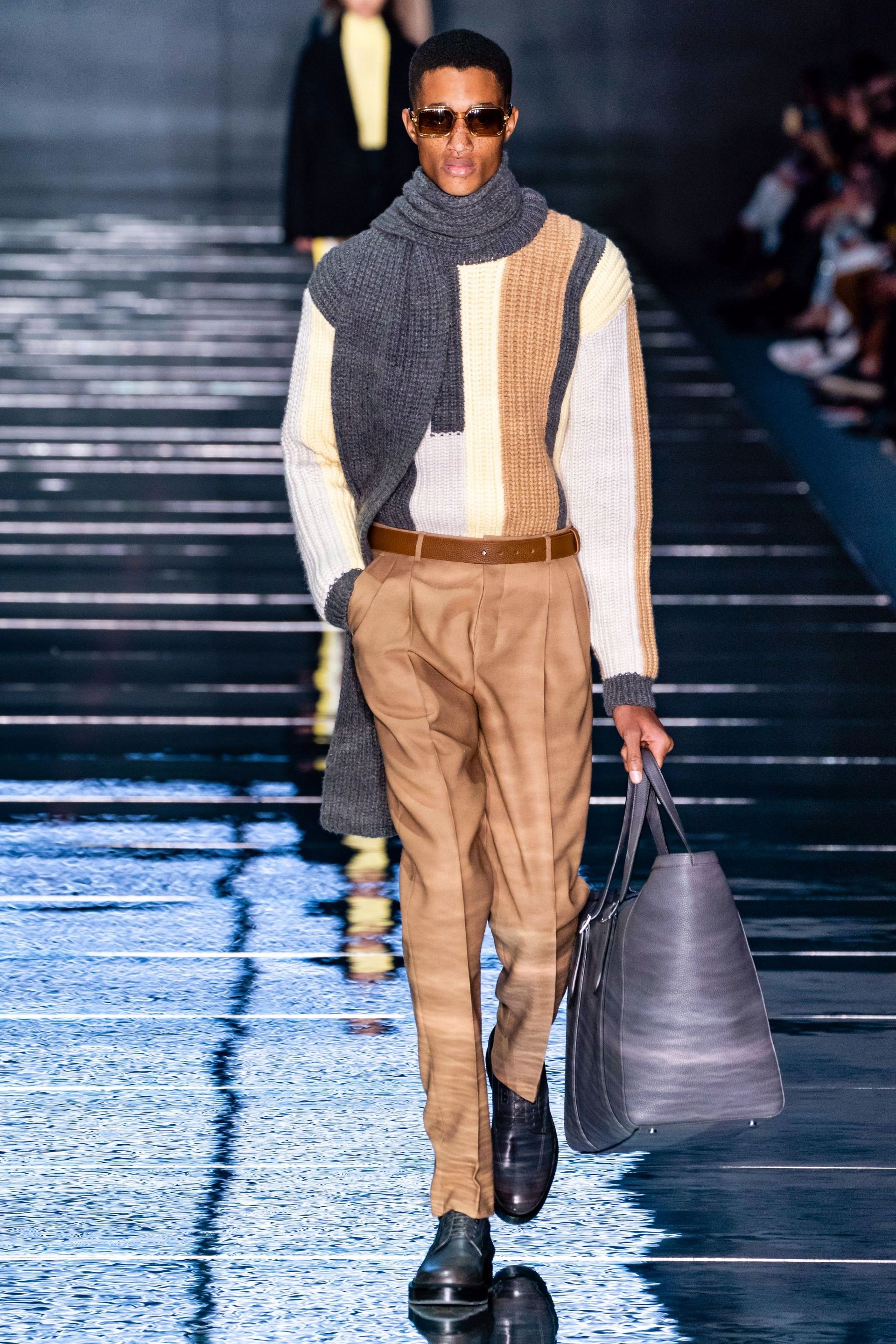 Boss autumn-winter 2019
Scarf in the style of Harry Potter or Sherlock Holmes from the same series will be at the peak of popularity. Long scarves are very trendy. You can wrap up yourself in a frosty day or turn it into a stylish accessory - a matter of taste.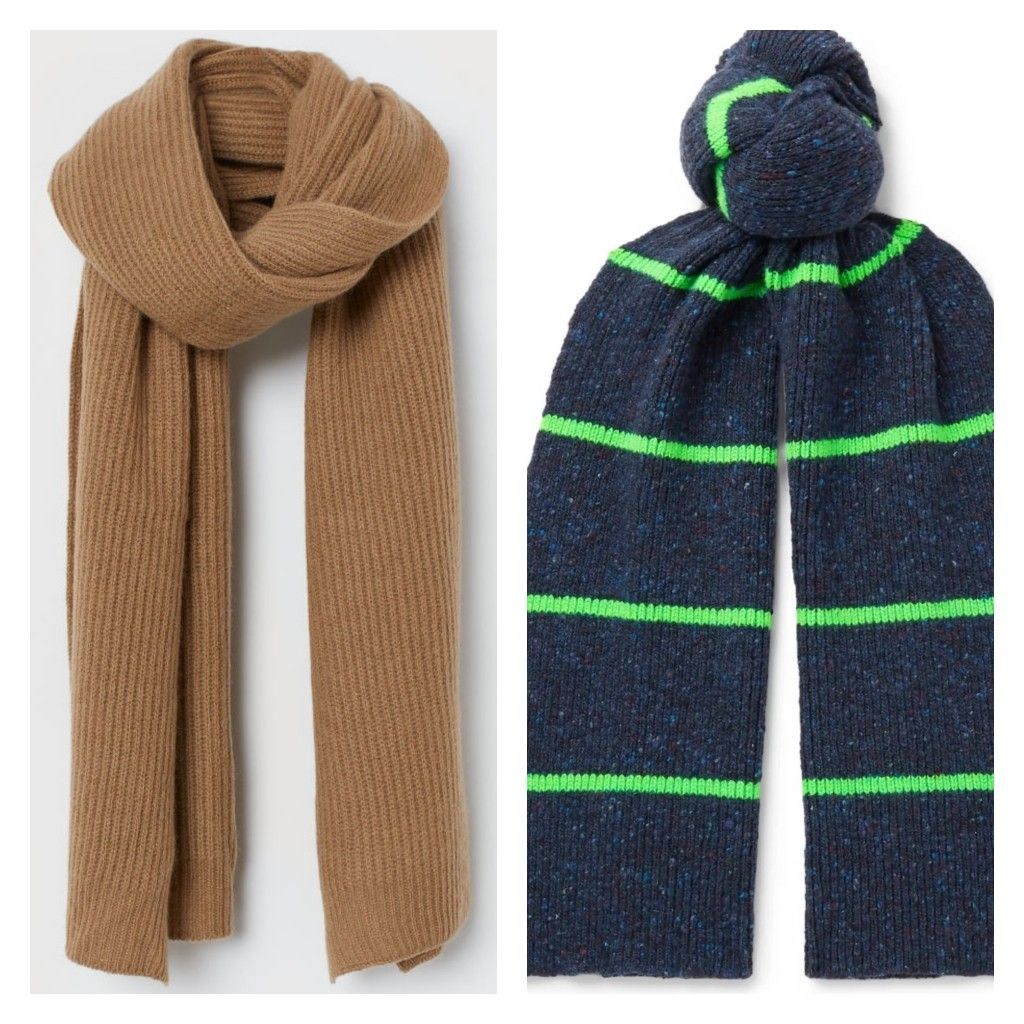 H&M autumn winter 2019, Paul Smith autumn winter 2019
You can just throw a scarf around your neck to create a slightly casual look. Another option is to wrap it around the neck or tie a knot. Pay attention to the bright colours that the brands offer: this season, such bold combinations will be relevant. Modest and conservative men are recommended to give preference to monochrome options or more muted colours.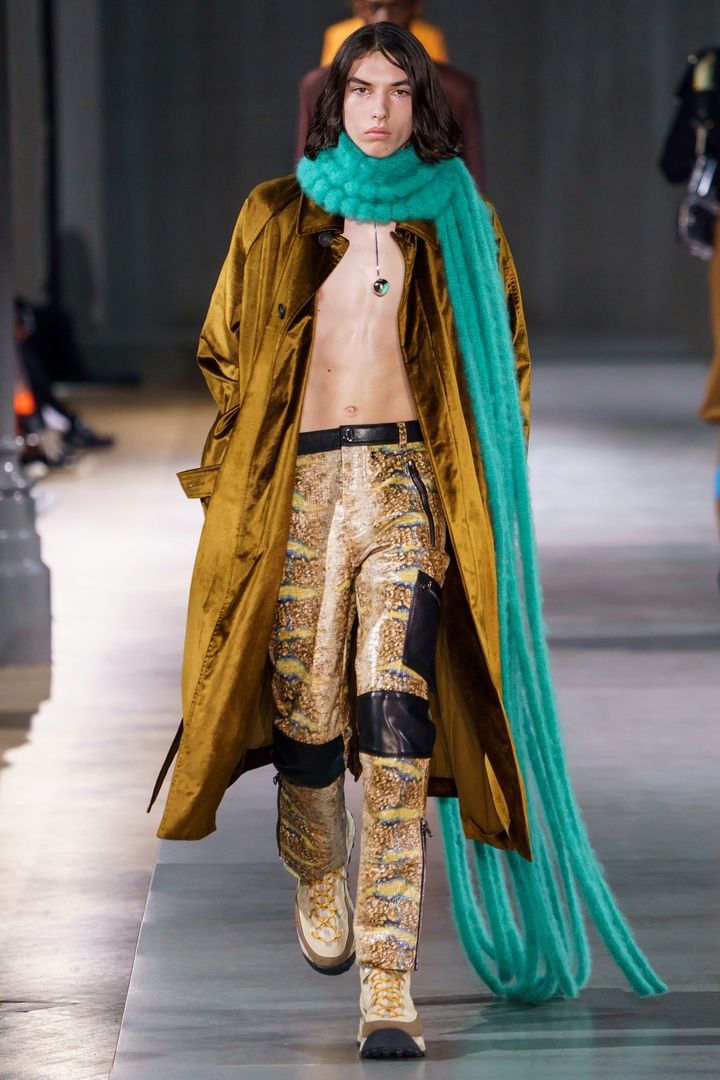 Acne, autumn-winter 2019