There are wardrobe items that are hidden from prying eyes, but they also deserve maximum attention when choosing. Of course, it's all about underwear. After all, beautiful underwear gives a feeling of self-confidence and irresistibility. The always-static fashion has been undergoing changes recently: the push-up bras have been replaced by naturalness, the trend is a soft cup and bralettes, and instead of conservative colors, designers are increasingly offering seasonal solutions. What kind of underwear is worth paying attention to this season? Check out our review.
Provence style: lace, tenderness and floral prints
A distinctive feature of the Provence style are sets of lace, guipure, ruffle, bows, which are found in the collections of Simone Perele, Gideon Oberson, Bluebella, Stella McCartney, Conturelle and Ambra. Romantic and laconic models are presented in both classic and pastel colors, where celestial, cream, sand, powder, coffee and a shade of dusty rose dominated. In addition to the classic monophonic sets, seamless models with floral and patterned ornaments, as well as striped and polka dots, are trendy. The flesh-colored lace bodysuits that look like "second skin" on the body deserve special attention.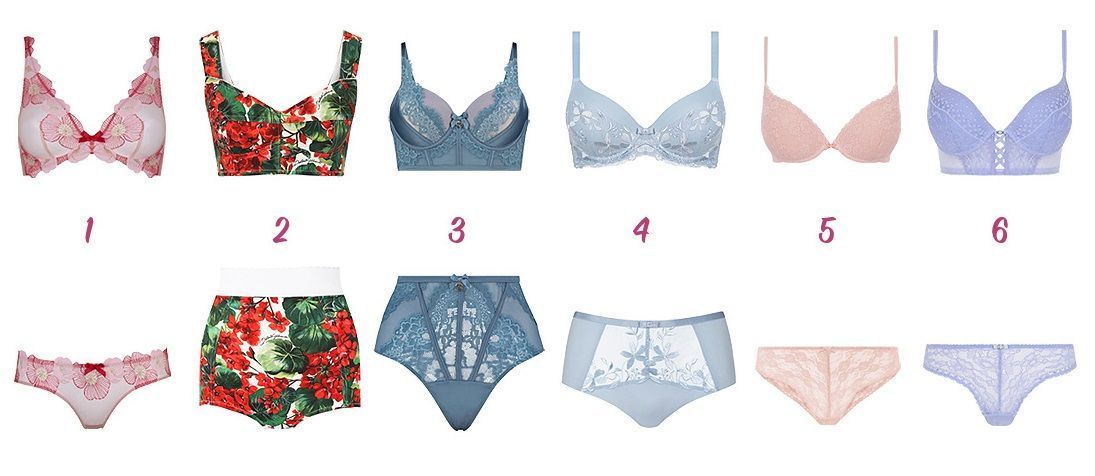 1 - Agent Provocateur, 2 - Dolce & Gabbana, 3 - Hunkemöller, 4 - Triumph, 5 and 6 - Women'secret
Naturalness, sensuality and minimalism
Designers offer a break from push-ups and slimming clothes, relying on natural, sensual and concise models. The 2019-2020 collections feature sensual sets of light shades that emphasize the porcelain color of the skin and girlish fragility.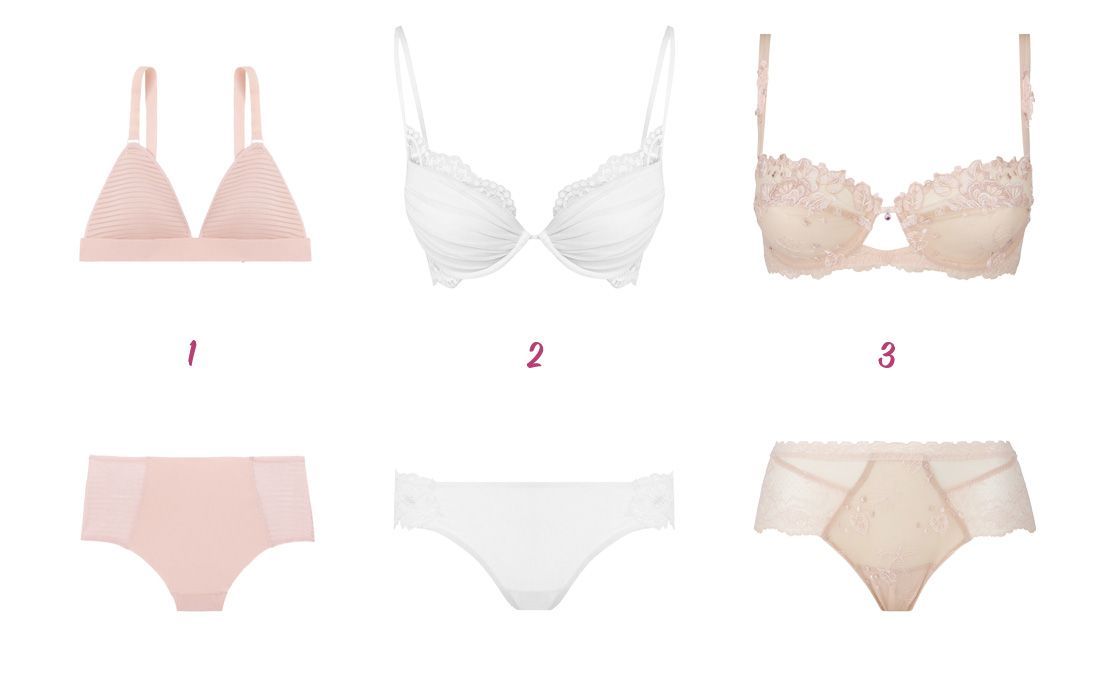 1 –- Etam, 2 - La Perla, 3 - Lise Charmel
Bralettes, bodysuits, crop tops
Another trend of the autumn-winter season is bralettes, which can be safely combined with classic pantsuits in a men's style. Laced models that fit perfectly in both the daytime and evening look are among the obvious favorites are.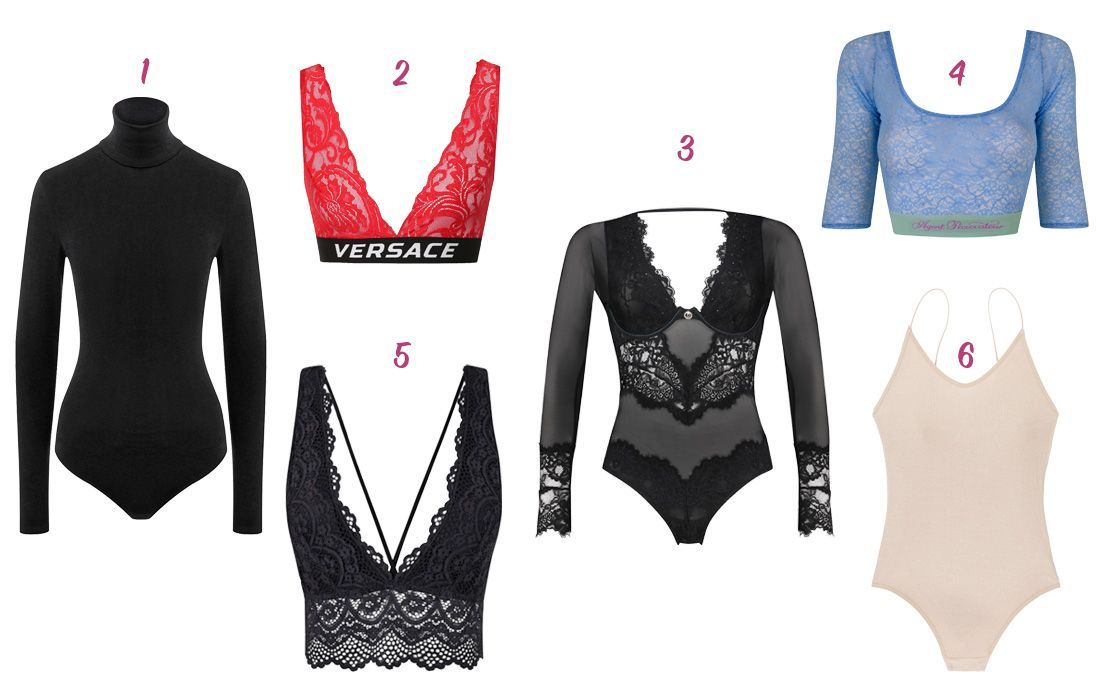 1 - Wolford, 2 - Versace, 3 - Hunkemöller, 4 - Agent Provocateur, 5 - Women'secret, 6 - Etam
Celebrities have repeatedly demonstrated how spectacular the bodysuit looks in combination with casual clothes. This technique is also worth adopting! But remember: it is better not to wear a bodysuit with tight jeans or leggings.
Sports underwear
Tight sports underwear also doesn't go out of style. Moreover, sports tops can be worn not only as underwear, but also worn for training - many models are difficult to distinguish from sports ones.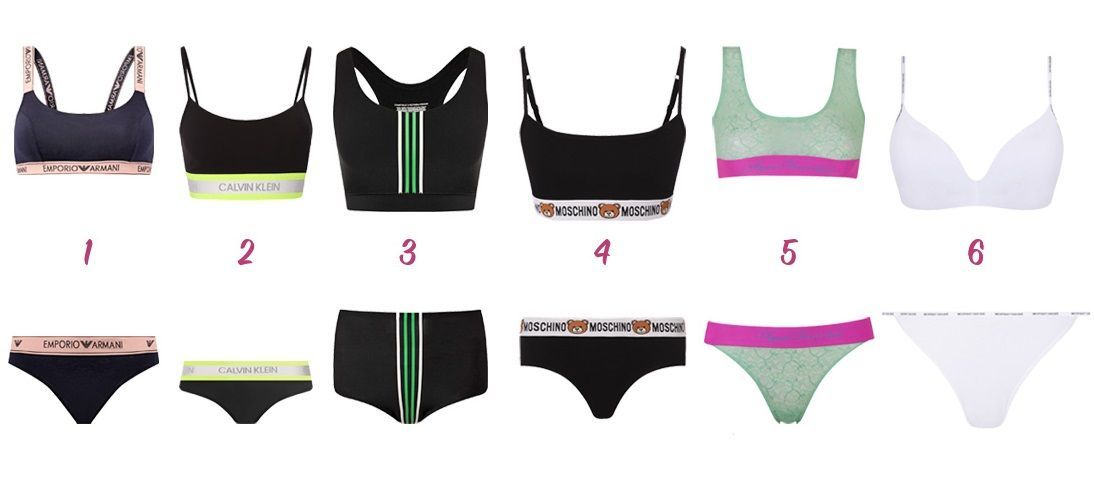 1 - Emporio Armani, 2 - Calvin Klein Underwear, 3 - Chantalle x Victoria Tomas, 4 - Moschino, 5 - Agent Provocateur, 6 - Women'secret
An unusual approach: halters and juicy colors
The most striking trend in this year's underwear collections was halters. This is a kind of soft bra that fastens on the neck. This model looks spectacular in combination with thongs. Lacy and satin patterns of variegated shades can be found, for example, in the Savage X Fenty underwear collection by Rihanna. Also, halters can be perfectly combined with jackets instead of tops or with sweaters with a free cut and with a V-neck.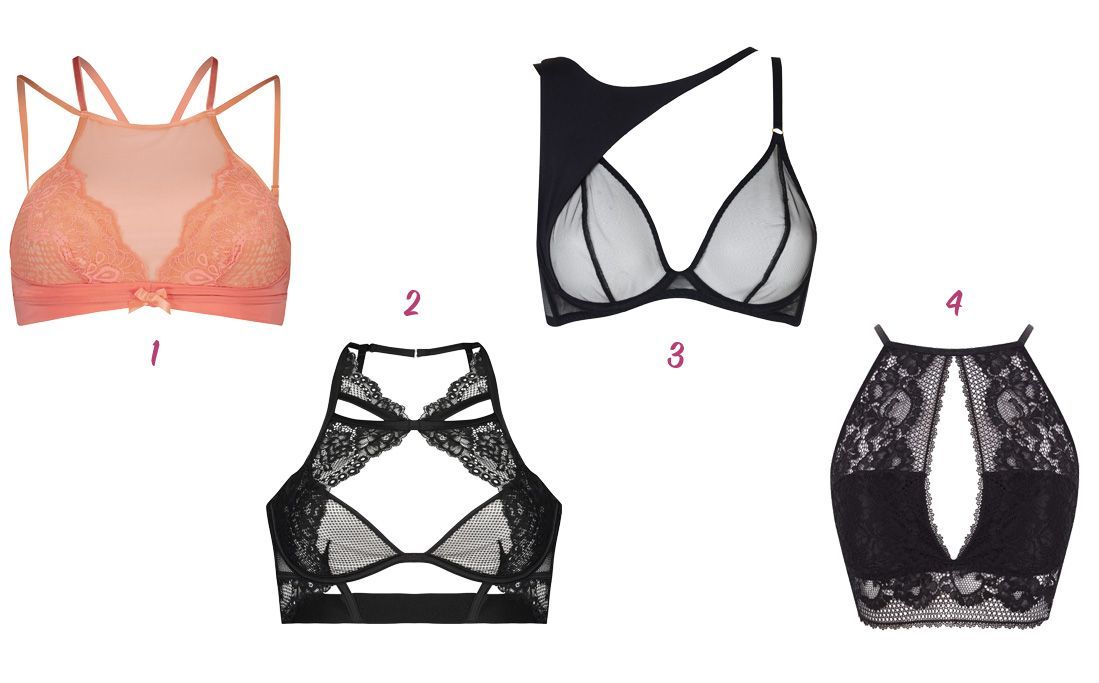 1 and 2 - Hunkemöller, 3 - Agent Provocateur, 4 - Women'secret