"We went to Wales and were inspired by the warmth of its artistic and poetic heritage, by its folklore and the soul of its craft," Sarah Burton, Alexander McQueen's creative director, explained in the show notes. "The woman is courageous, grounded, bold: heroic. There is a sense of protection in the clothes, of safety and comfort, evoked through quilting and blankets. The hearts are a symbol of togetherness, of being there for others." Wales is a country that is famous for its rich mythology. It is folk motifs that formed the basis of the AW 2020 collection: all colors, prints and silhouettes are endowed with a special meaning.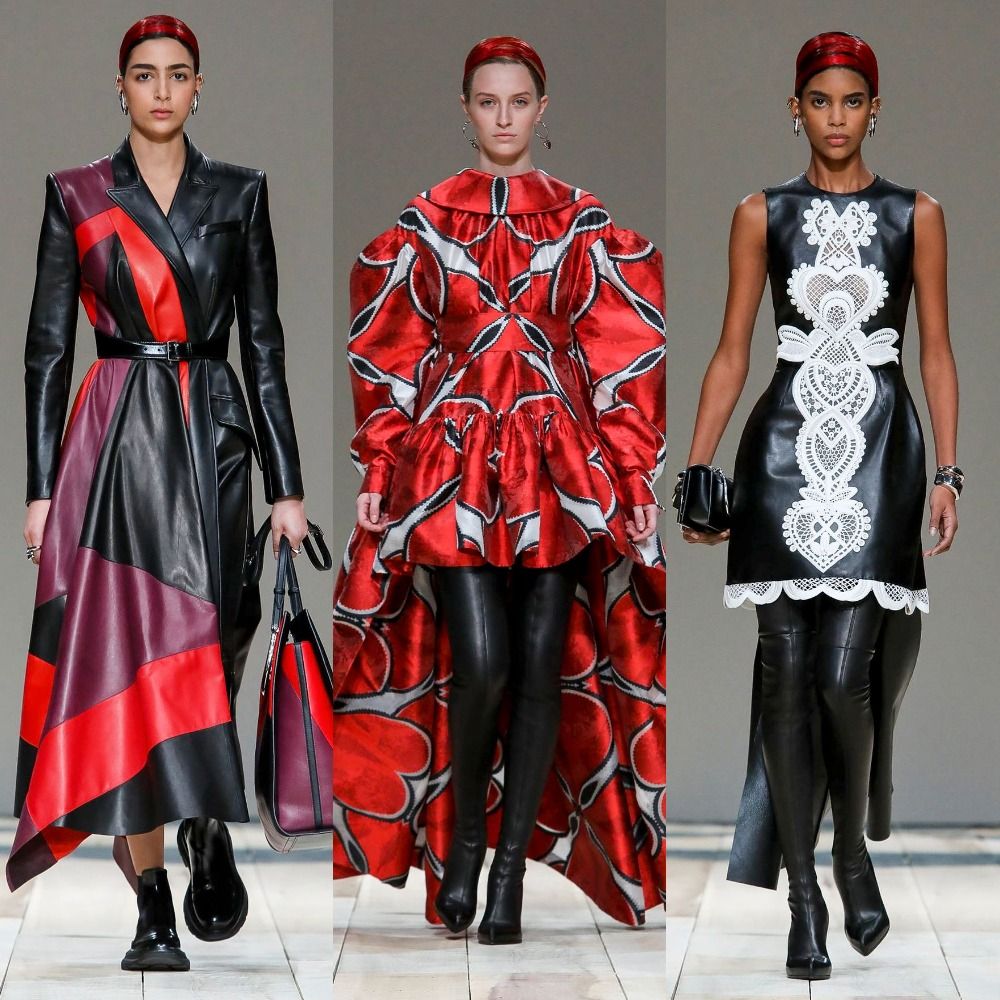 Photo: nowfashion.com
The first thing that caught Sarah Burton's eye at the National Museum of Cardiff was a quilt from more than 4,000 pieces of cloth, the tailor sewed at night for 10 years. It formed the basis of a pantsuits with an op-art print, where you can find depictions of birds and animals. Inspired by rough fabrics, woven by British craftsmen, the designer used a lot of coarse wool, leather and flannel, which were decorated with geometric patterns, heraldic symbols and handmade lace.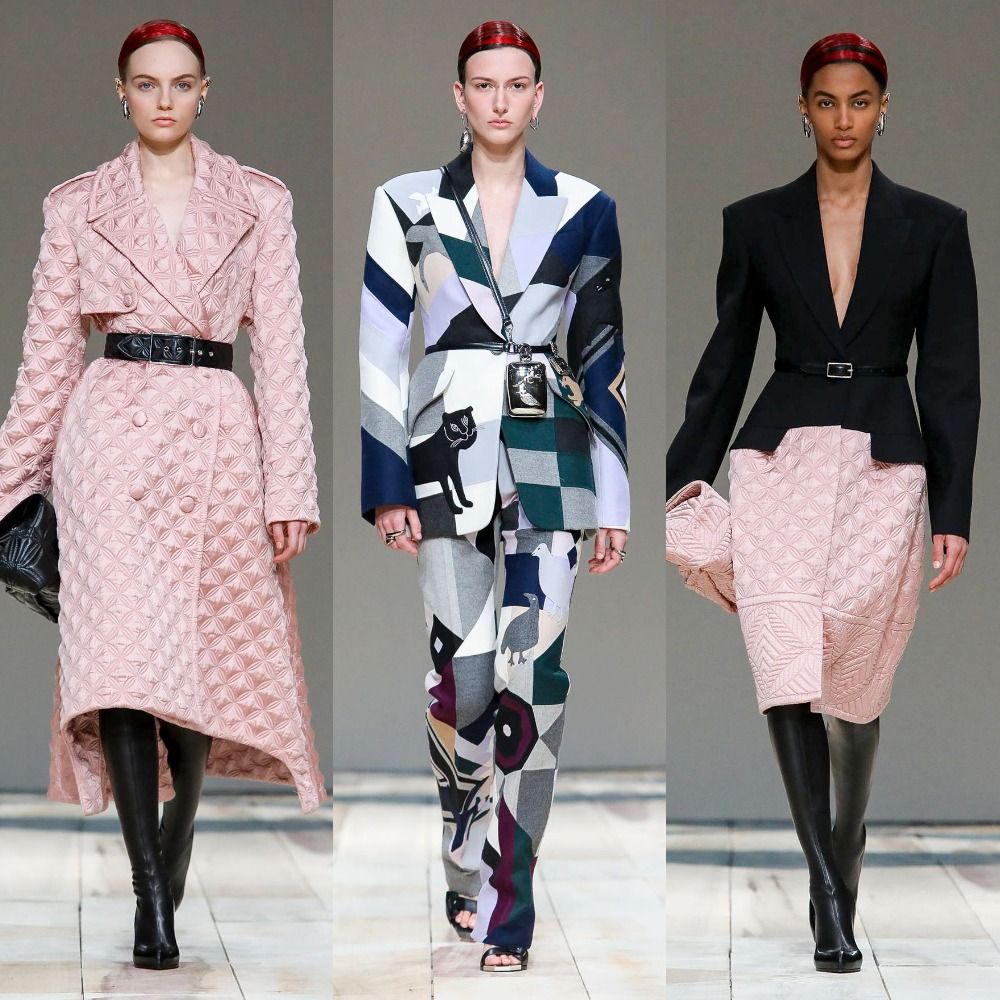 Photo: nowfashion.com
The mythological subtext of the collection was enhanced by the use of a bright red color - among the ancients, it was believed that it has protective power and healing properties. The main accessories are massive necklaces that resemble tribal amulets.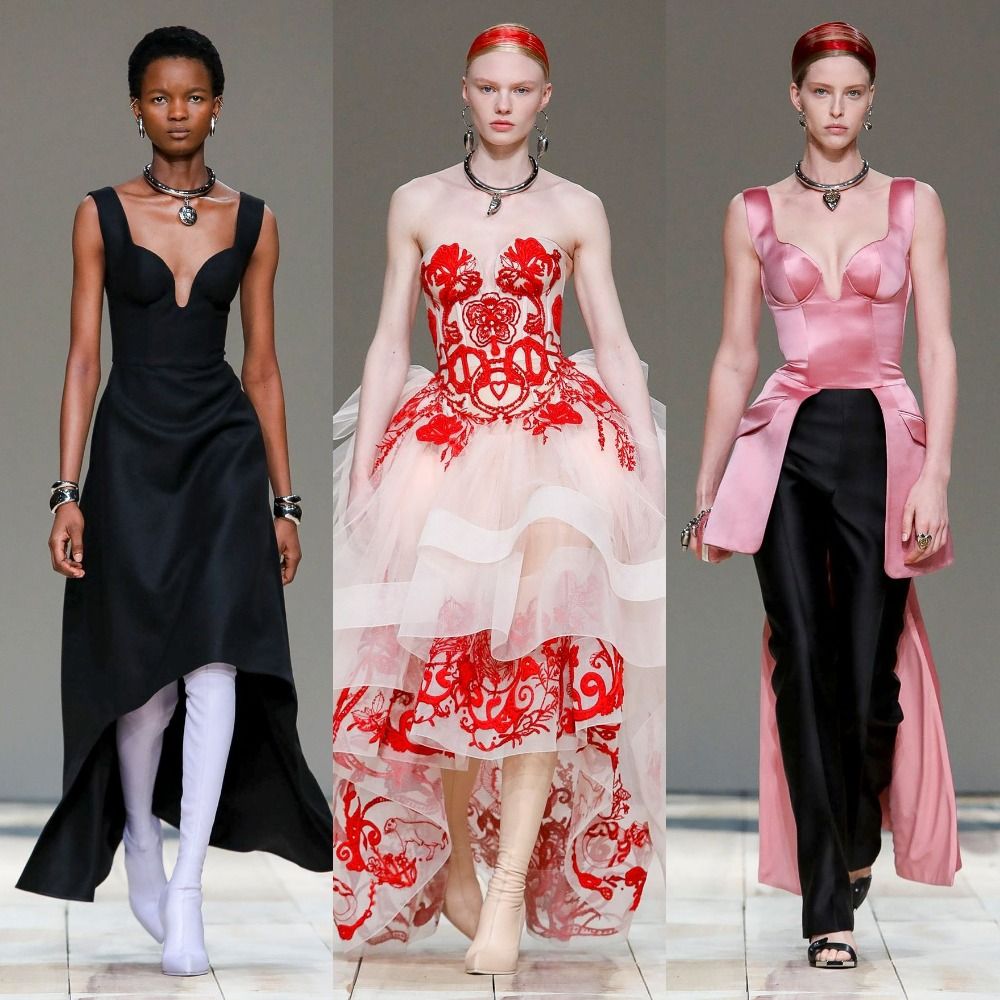 Photo: nowfashion.com
The autumn-winter 2020 collection included coats, suits, asymmetrical dresses, layered skirts made of light fabrics that Sarah Burton styles for the Victorian era, and satin blouses.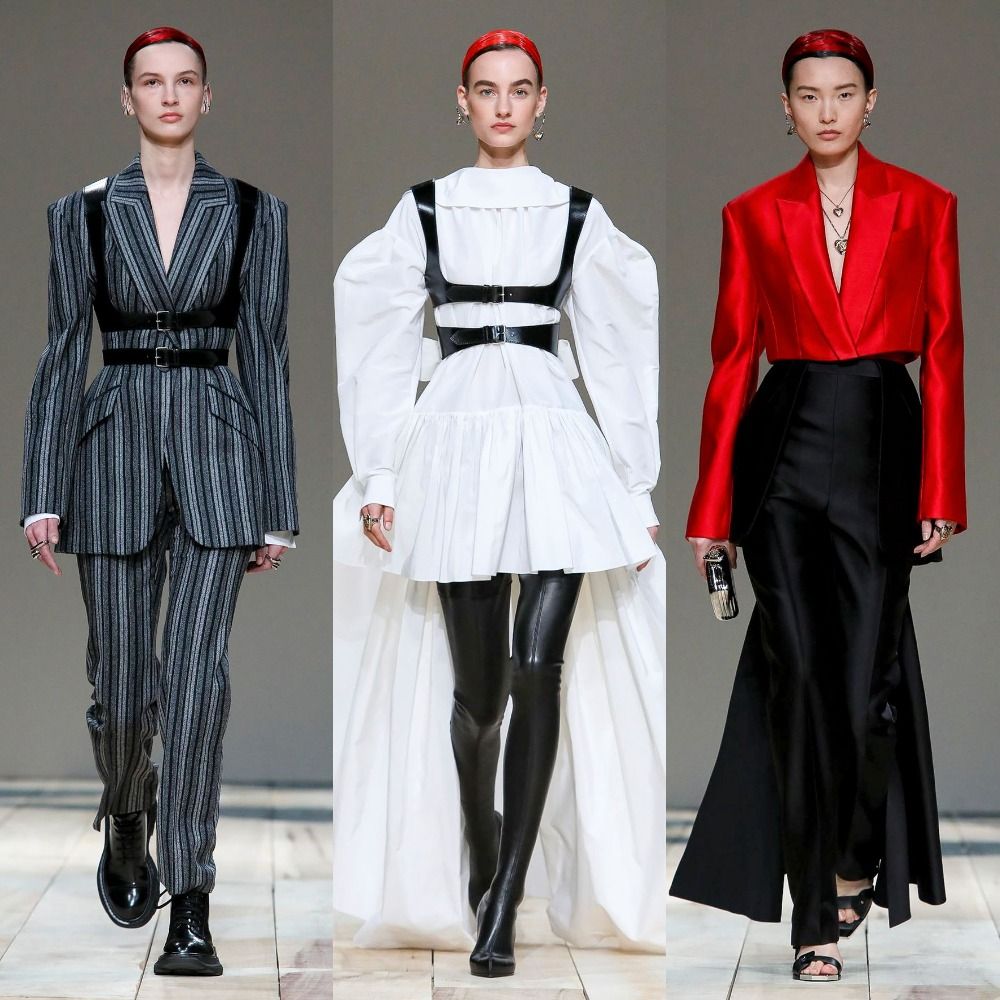 Photo: nowfashion.com
Relying on prints, asymmetry, volume and accessories, the designer creates unique and memorable looks, which intertwine the historical motifs and a contemporary spirit. Speaking about bright accents, there were not only bags, multi-layered jewelry with chains and necklaces, but also leather boots – stockings, that Sarah Burton invites to wear with skirts and cropped dresses.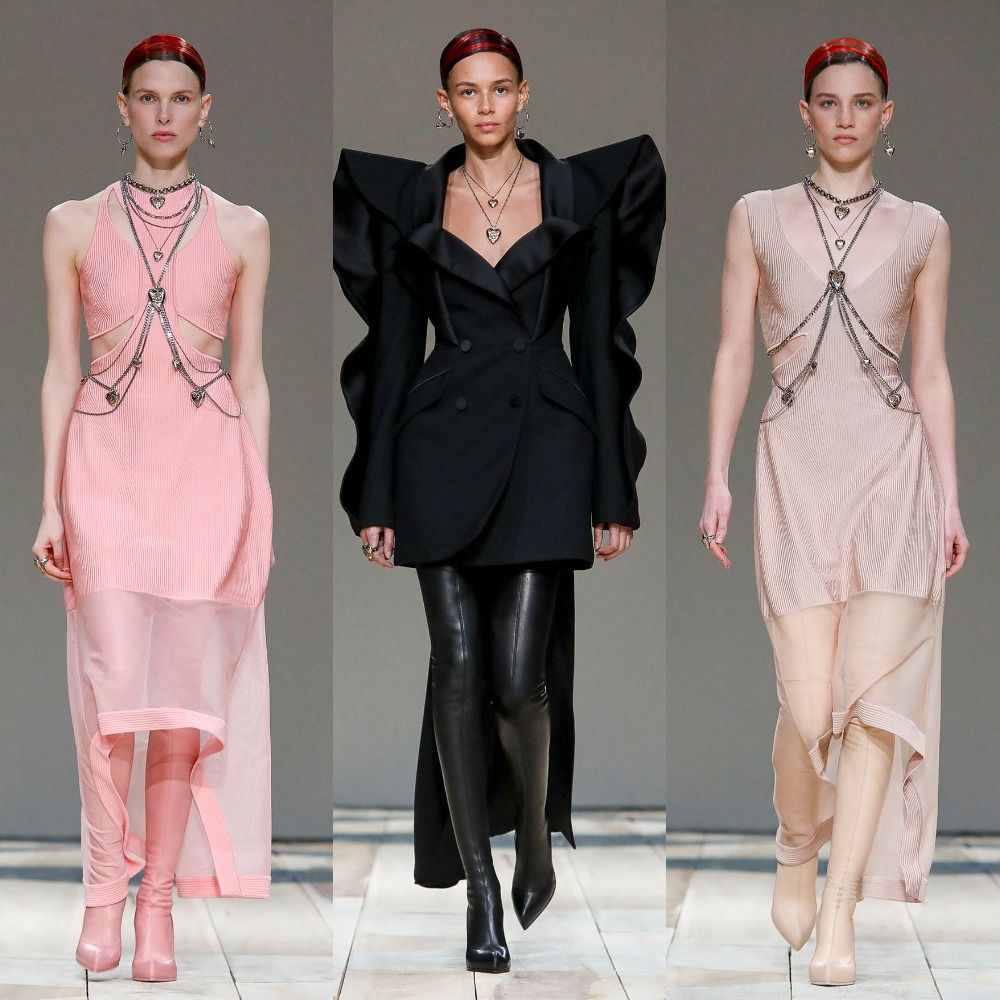 Photo: nowfashion.com