Every year, all fans wait for the Oscars red carpet, it's always a truly special experience. But it seems that some celebrities need to change their stylists. We're happy to present you the most bizarre looks.
Billie Eilish
To be true to yourself – is great, but to honor the traditions and dress code of the event is more important. The Grammy Award winning artist made a splash on the Oscars red carpet. But there's no ball gown there. Instead, Eilish wore a white oversized Chanel tracksuit. Her jacket featured embellishment with Chanel's interlocking "C" logo, with a graffiti-inspired smudge accent adding another fun element. She accessorized with long black nails, lace fingerless gloves, and multiple necklaces. Despite the fact, that the main star of Generation Z opted for the high-profile brand, she looked very bizarre. Cool, but still bizarre.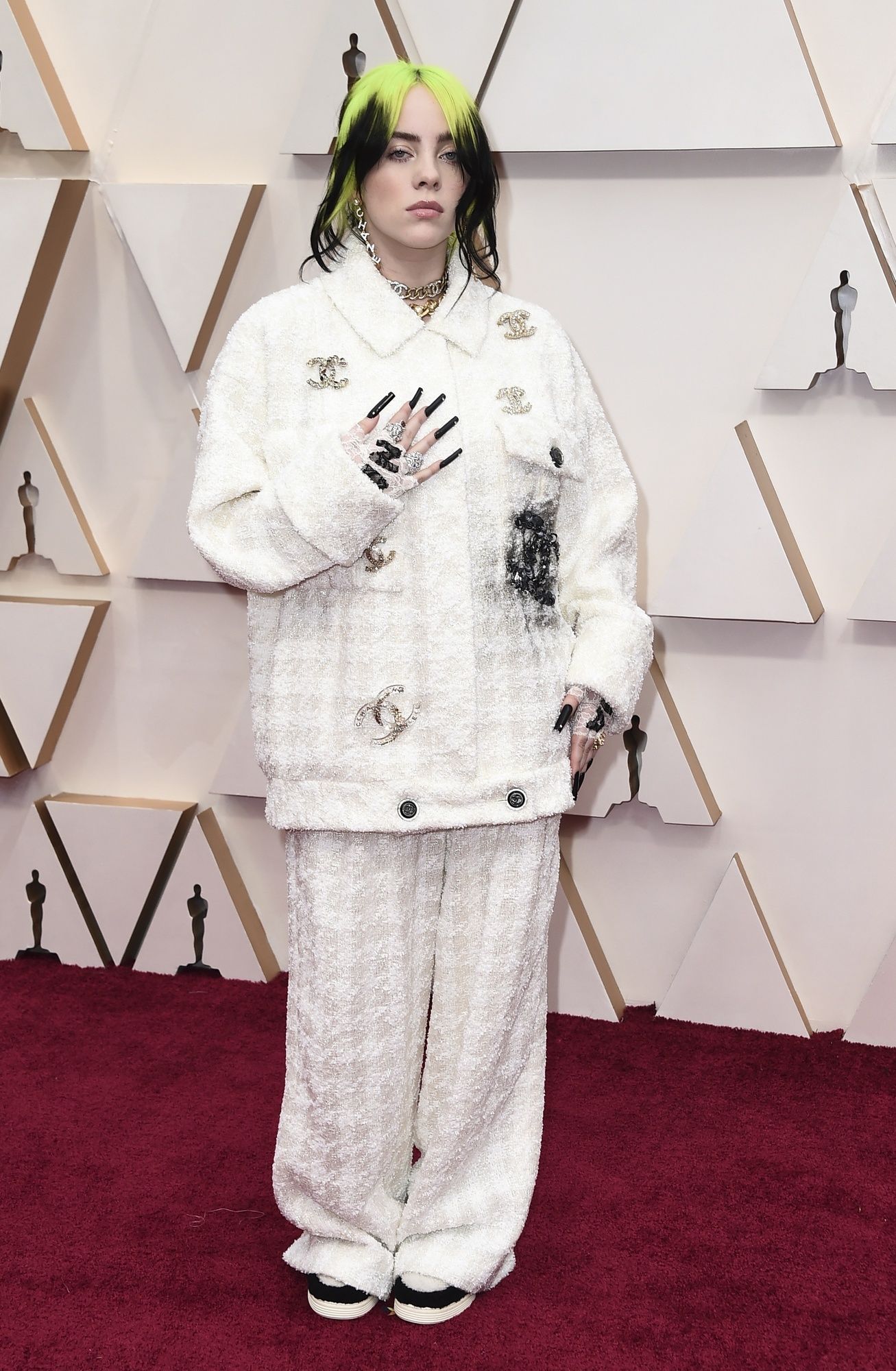 Photo: East News
Saoirse Ronan
Unfortunately, princess's dresses and ruffles are not always successful. So, Saoirse Ronan opted for a black and lavender layered gown with a plunging neckline. But a flared embellishment along the waist with a pleated detail was too much and broke the whole harmony of the outfit.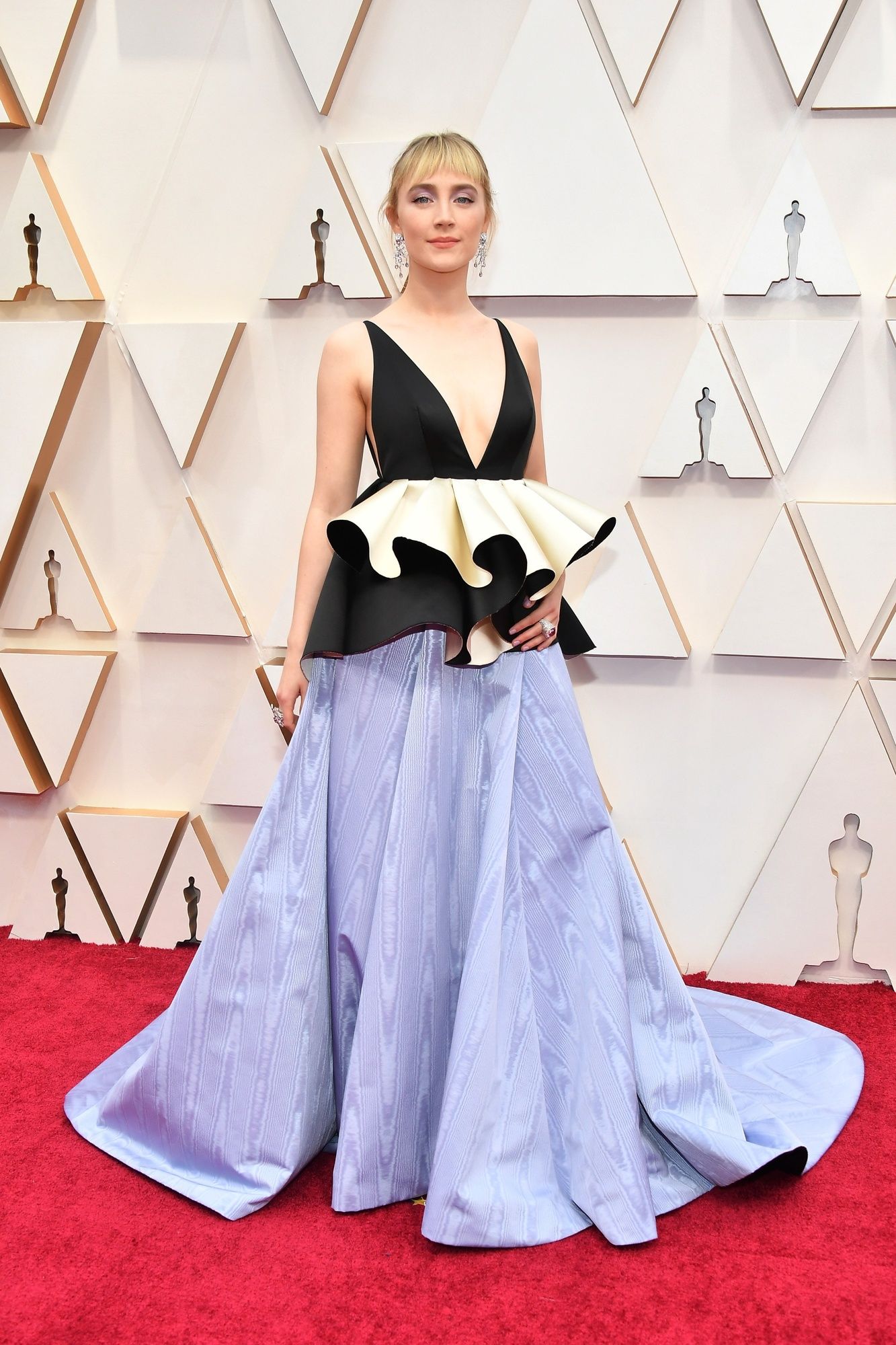 Photo: East News
Gal Gadot
From the first sight, it's quite difficult to understand, whether you like the outfit or not. But if you stop your look at it and review it in detail, the eye immediately catches all the nuances. A see-through black blouse with lace floral embroidery and an extravagant bubblegum pink skirt, decorated with lacy mesh flares and extended into a long trail. For sure, this old fashion technique with color game is successful. But here's the thing: the outfit turned out to be fragmented.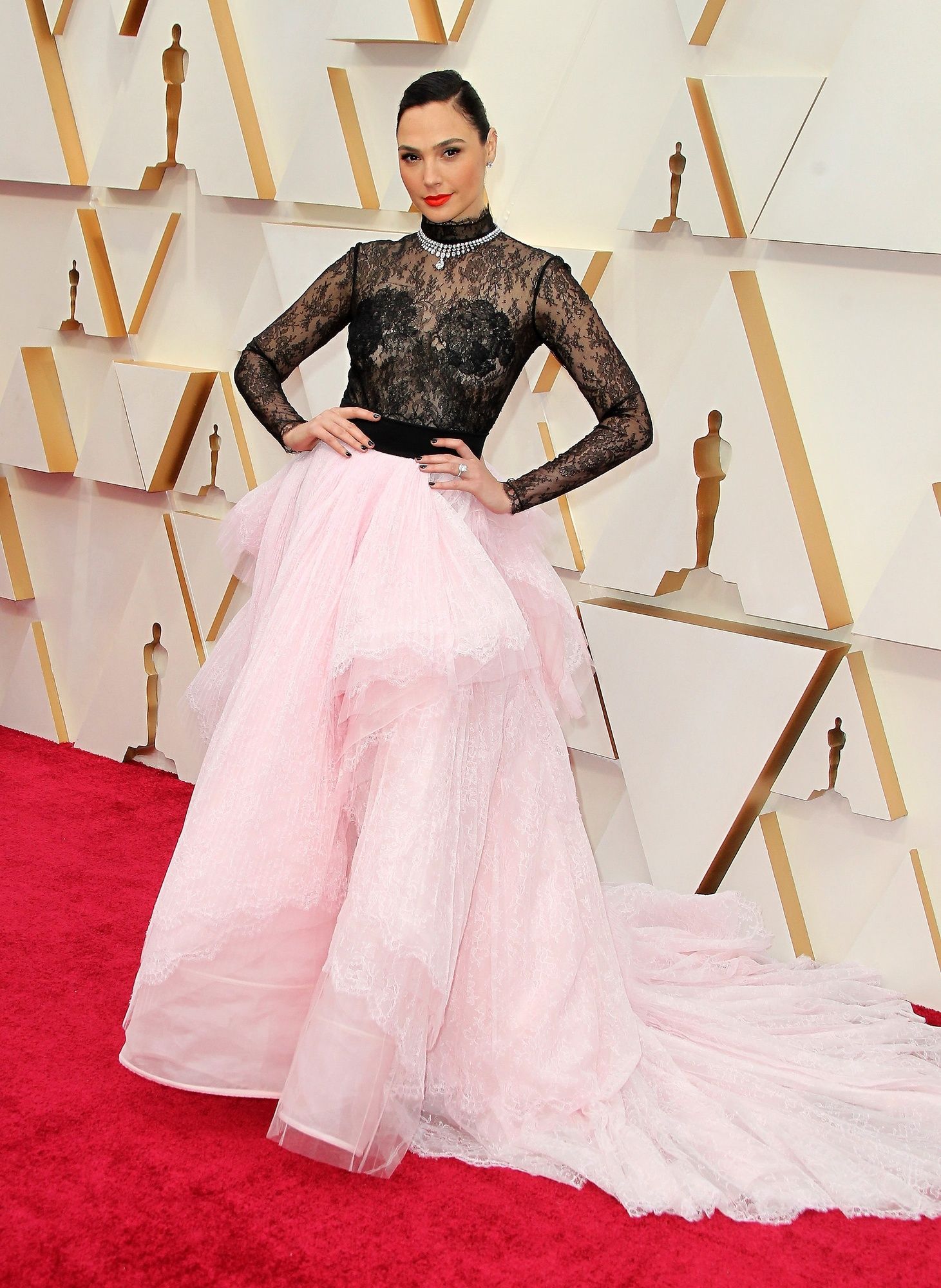 Photo: East News
Kristen Wiig
Kristen appeared at the ceremony in a long red gown that featured fin-like columns of frills running down both sides of the skirt. Twitter users comparing the look to everything from a lobster to the red carpet itself. This dress may be a good option for the MET Gala red carpet, but for Oscars the outfit turned out to be too extravagant. By the way, here is a clear tip for novice designers: less is more. It's always better to choose something one – either a long tail or bulky and massive decoration.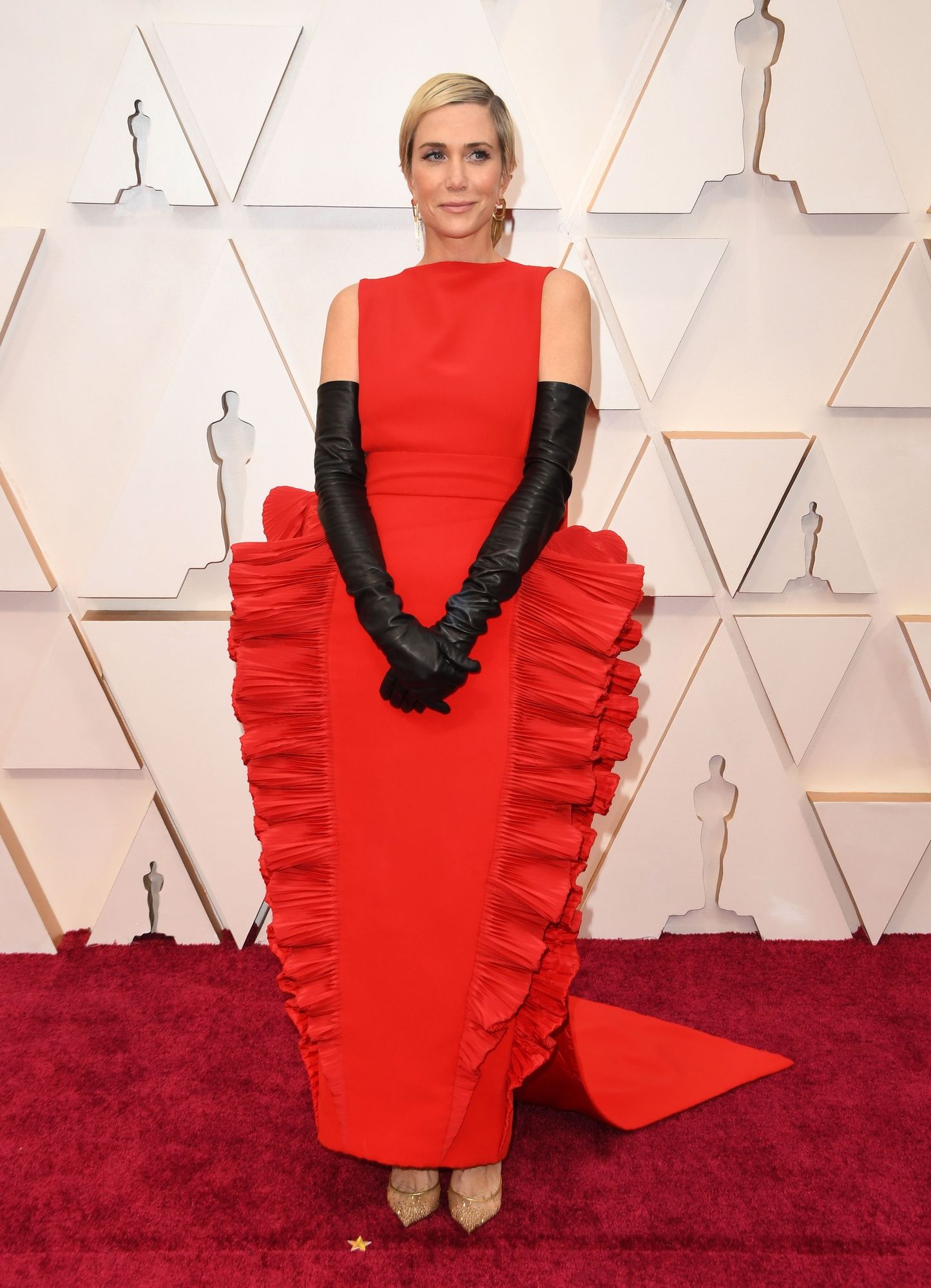 Photo: East News