Astrologers advise to leave all grievances and negative thoughts in the outgoing year, and we recommend leaving things, that have finally gone out of fashion, in 2019. We're going to tell you which wardrobe items it is better to hide away and not even remember about them in the next few seasons.
Real Fur
Посмотреть эту публикацию в Instagram
Wearing real fur will be unfashionable, as well as unethical, in 2020. The fashion world has long begun to abandon the use of this material and switch to more humane analogs, the production of which minimizes harm to animals and nature. For example, the rejection of natural fur was announced by such fashion houses as Versace, Furla, Stella McCartney, Ralph Lauren, Tommy Hilfiger, Vivienne Westwood, Karl Lagerfeld and many others.
In the next seasons, we advise you to pay attention to man-made fur and buy a teddy-bear coat - it looks stylish, warms well and doesn't harm the environment. But if you still can not completely abandon natural fur, look for it in vintage stores or at swap parties.
Ugly Sneakers
Посмотреть эту публикацию в Instagram
Despite the fact that in the past few seasons, massive, or, as they are also called, ugly sneakers dominated in the street wear, their time is coming to an end. Next year, more concise models will be trendy. Sports shoes with a thick sole and an abundance of voluminous details are gradually starting to become a thing of the past. But don't throw them away, because fashion is round.
Bicycle Shorts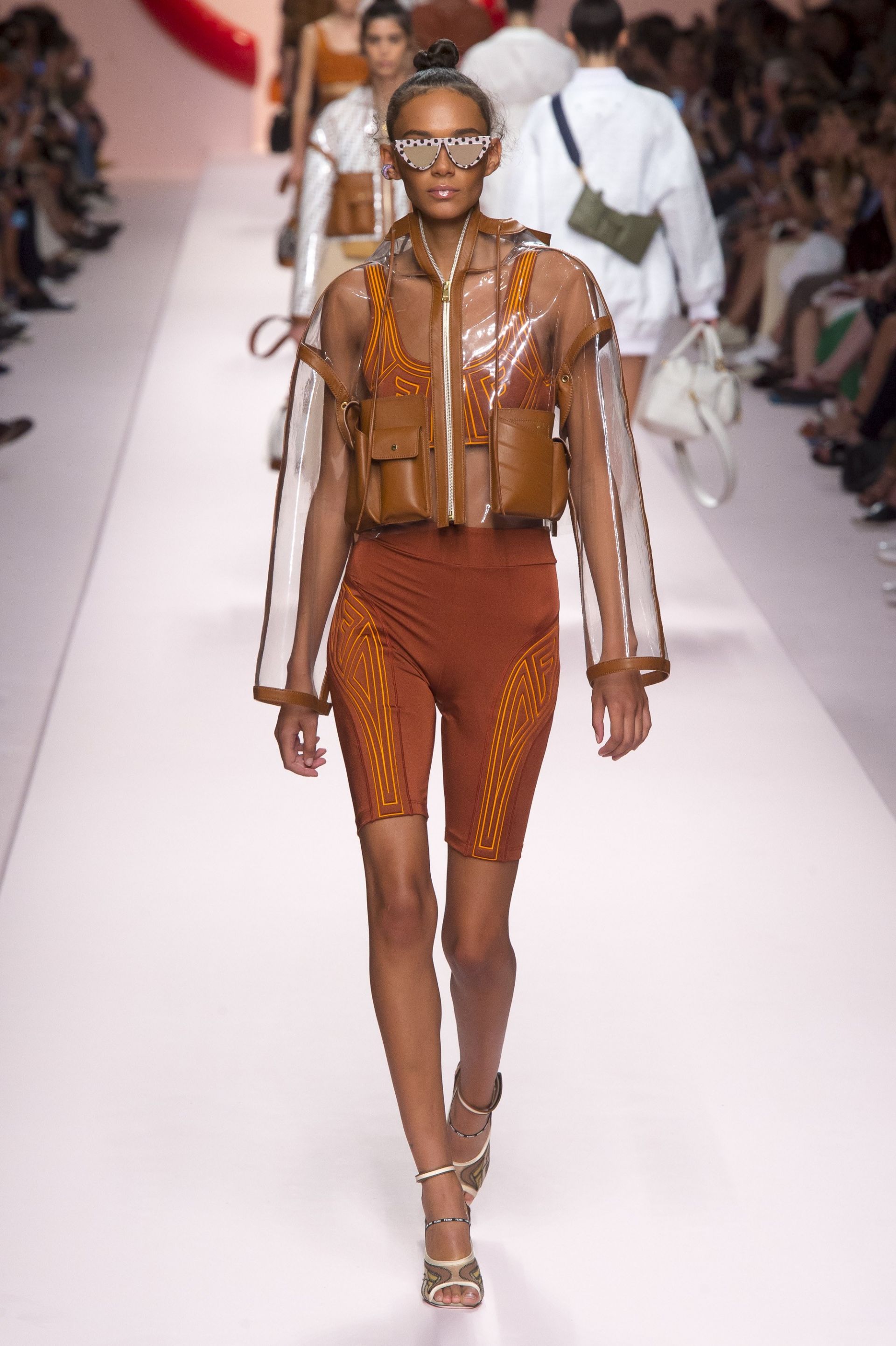 Fendi, spring-summer 2019
Designers unanimously admit: the time of bicycle shorts was grandiose, but now it has passed. These shorts no longer have a place in everyday life - it's time to start using them only for their intended purpose, that is, for training. Bicycle shorts burst into the fashion world very quickly and are leaving it just as rapidly.
Waist Bags
Farfetch.com
When microscopic models by Jacquemus, which fashionistas fastened on their wrists or wore like pendants, began to appear on the catwalks, it became clear that the era of waist bags was coming to an end. Someone will breathe a sigh of relief, but if you still like waist bags, we advise you to pay attention to round and rectangular leather bags.
Narrow Sunglasses
Посмотреть эту публикацию в Instagram
Narrow sunglasses, like Neo from The Matrix had, are gradually losing their positions and are unlikely to be on-trends next summer. The direction of fashion has changed radically: in 2020, we need to take a reference to space and futurism, so we recommend you paying attention to massive models of geometric shapes with lenses of metallic colors.
Посмотреть эту публикацию в Instagram
Soft Headbands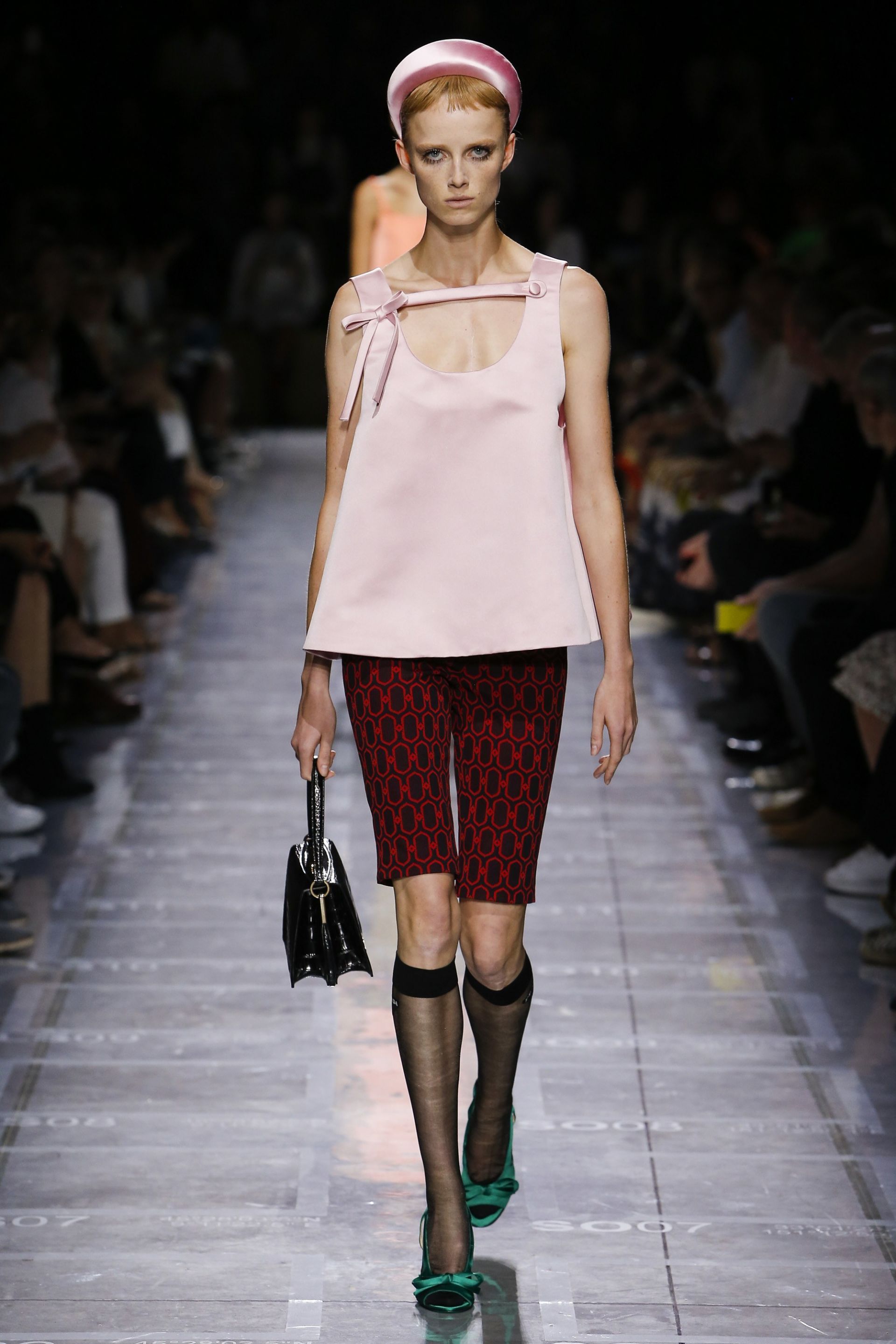 Prada, spring-summer 2019
The voluminous headbands that Blair Waldorf, the heroine of the series Gossip Girl loved to wear, also remain in 2019. Designers tried to revive them several times and even presented them on the catwalks, but the trend didn't take root. Instead, we recommend wearing massive hairpins with crystals and pearls, or choose options with feathers for more festive looks.
Transparent Bags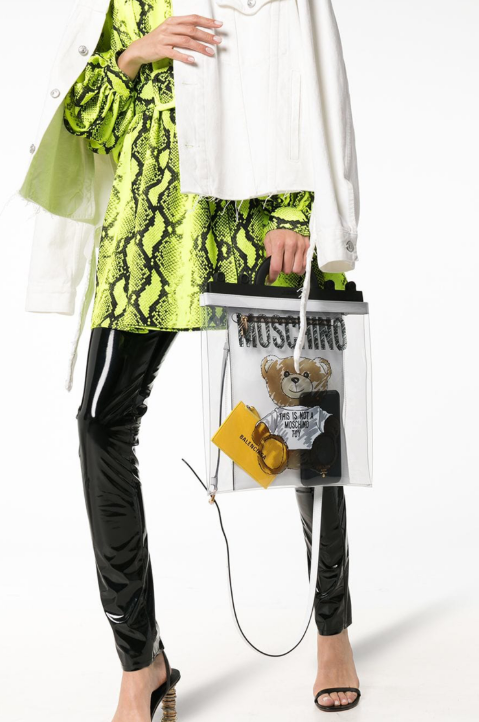 Farfetch.com
More recently, transparent plastic bags were very popular, but in 2020 they won't be the place. They should be replaced by more practical models, and there will no longer be a need to always monitor your stuff. Moreover, such plastic is not eco-friendly and short-lived, so transparent bags should be discarded in favor of more convenient materials.
Tight Silhouette
Посмотреть эту публикацию в Instagram
Easy oversize and layering will still be trendy in the new season, while tight clothes should be forgotten for a while. This applies to strict column dresses, knitwear, and denim. Kim Kardashian's favorite style will be irrelevant, but this doesn't mean that you need to immediately throw out a third of your wardrobe. Any item that emphasizes your curves can be balanced by something more voluminous. For example, wear a pencil skirt and a loose white men's shirt, or skinny jeans with a knitted sweater a couple of sizes bigger.
Mom Jeans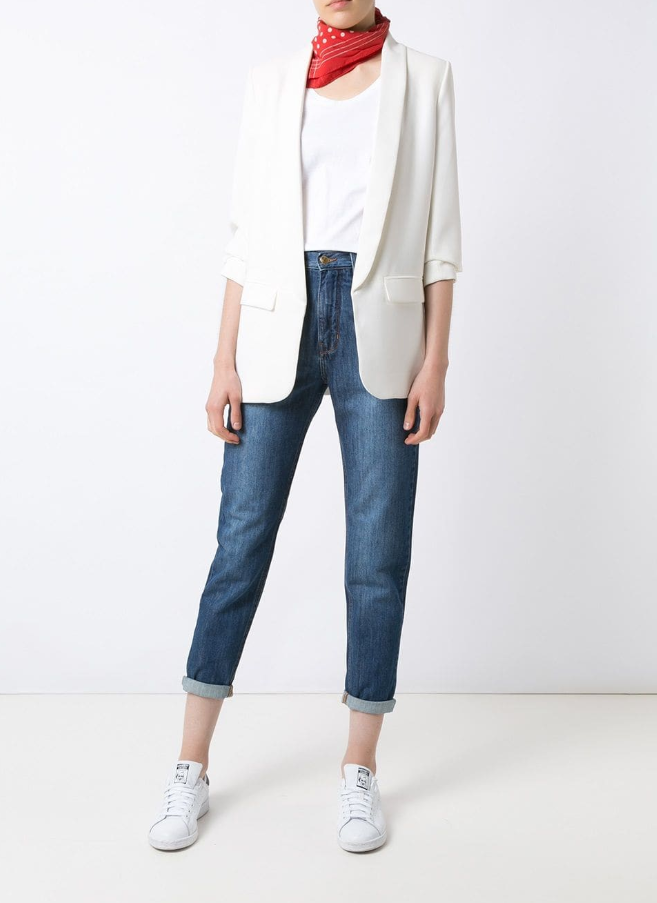 Farfetch.com
First, the entire fashion world took up arms with skinny jeans and stubbornly ignored their existence for several seasons in a row, and now the same fate awaits the Mom's style. Designers offer to forget that they even exist and switch to a straight loose cut, flared or take away jeans from your boyfriend. Now, models and celebrities start appearing in skinny jeans - we think that their fashion rights will be fully restored soon.
Bombers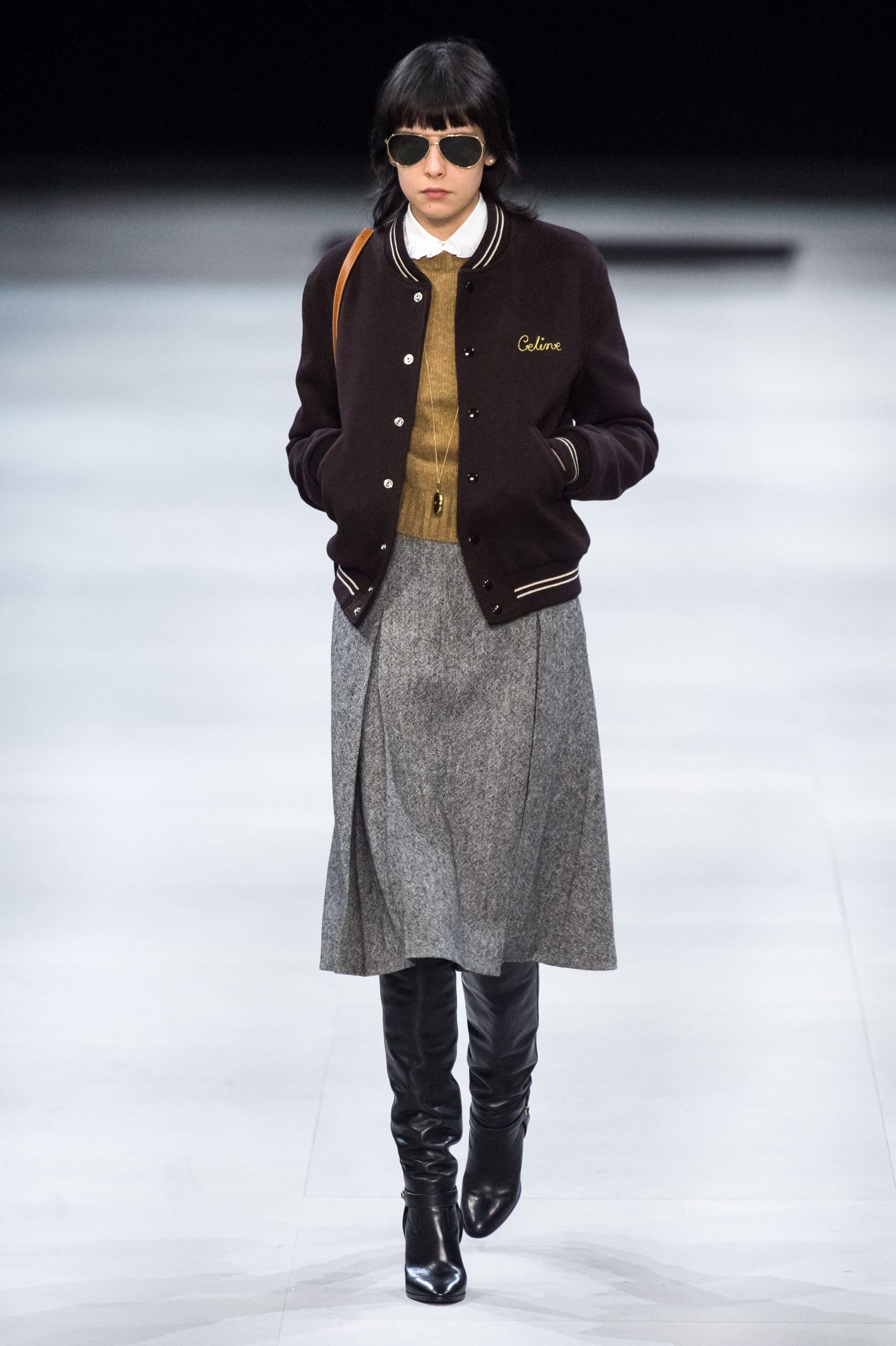 Celine, fall-winter 2019
Bomber jackets are gradually starting to leave even the street fashion, although they have been its invariable attribute for many years. Now they are offered to wear them only to create a multilayer look - with light jackets or jeans, but not as an independent element of clothing. We recommend replacing the bomber jacket with a long trench coat, a light coat of a man's cut or a rough leather jacket.
Kitten Heels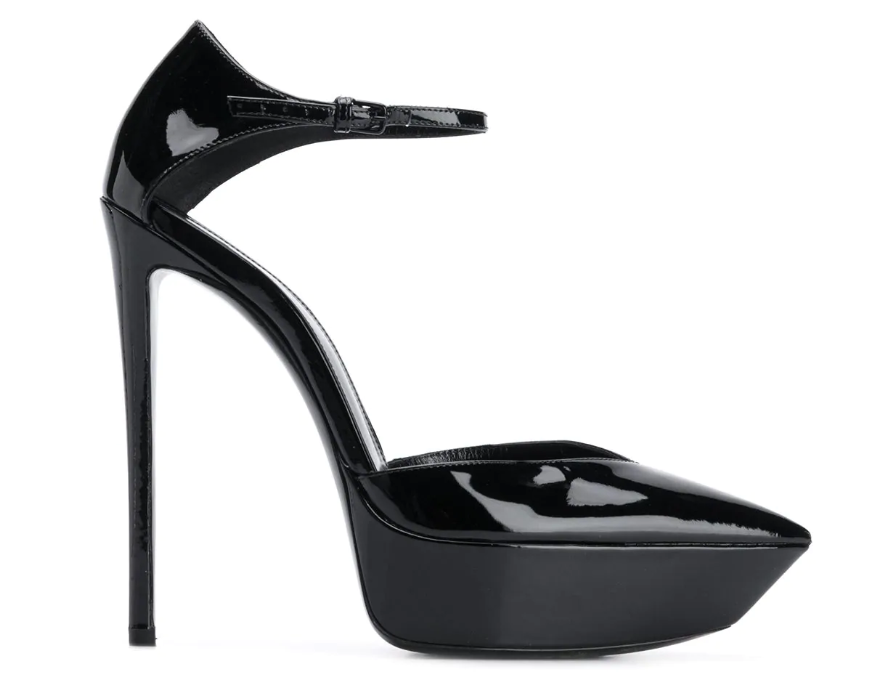 farfetch.com
Kitten heels, which were invented by designer Roger Vivier in the 50's of the 20th century, didn't find their place in modern fashion and were included in the anti trend lists. A few years ago, a whole militia gathered against them - women all around the world spoke out in order to completely exclude them from the business dress code. In the new season, it is better to choose shoes with a low stable heel, especially since it is very harmful to the health of the joints and spine.