A stylish New Year's look is not only a dress, shoes and makeup, but also the right accessories. We'll tell you what handbags to pay attention to this year to steal the spotlight at any party.
Everyone knows that a women's handbag is a real abyss, in which you can find everything: from a corkscrew to an annual supply of lip balm. We offer girls to forget about all unforeseen situations that can happen in life, and to choose a purse for the New Year's party 2020, which will fit only a phone, a mirror and lipstick.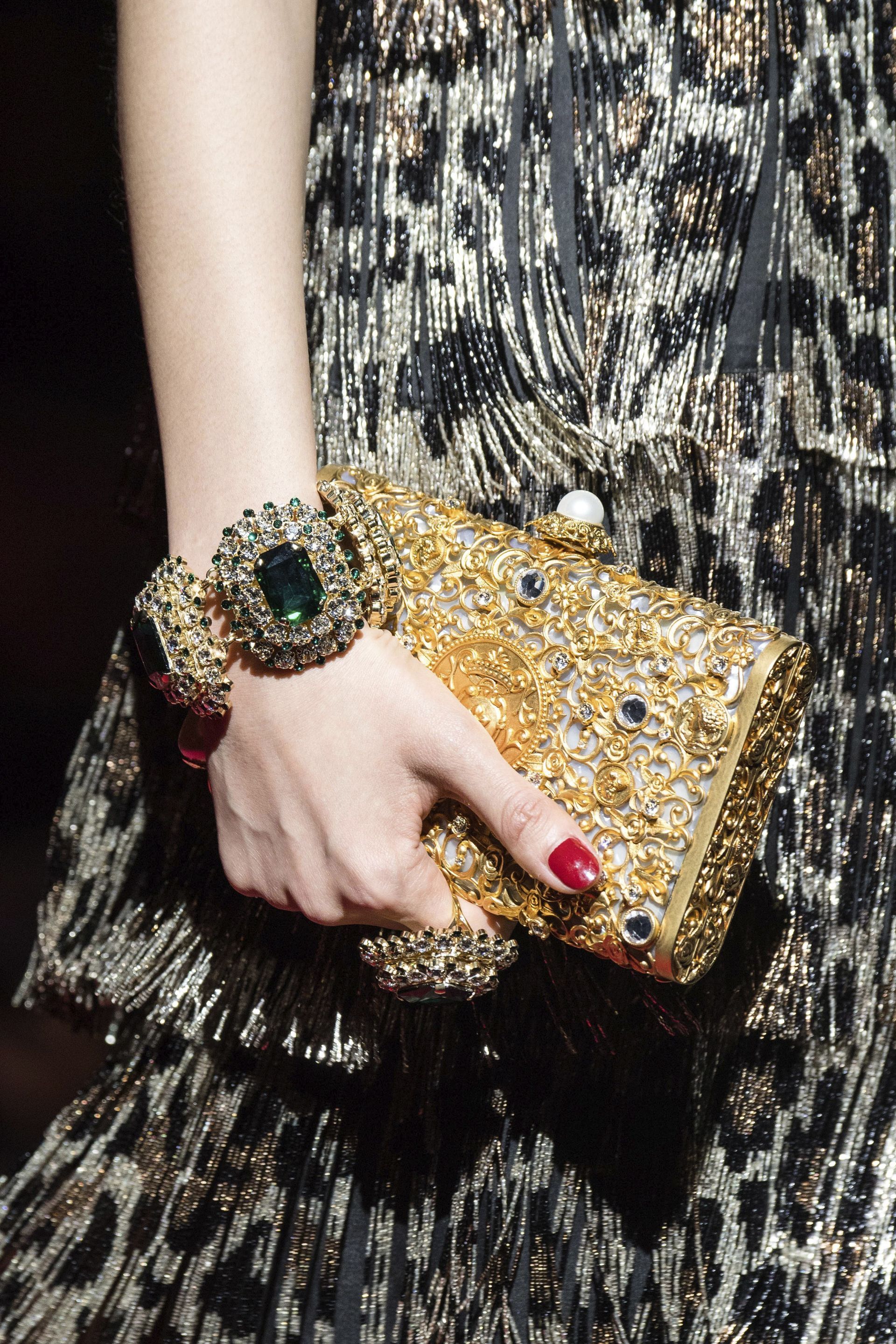 Dolce & Gabbana, fall-winter 2019
Do you like sparkles and sequins, but think that they are inappropriate in the everyday look? Good News! Festive party will be a great occasion to purchase and show the whole world (or at least your colleagues and friends) a shining clutch. It is a perfect variant for simple dresses without any accessories - we still don't recommend overdoing with brilliance. Glitter on clothes, shoes, bright makeup and a handbag ... and it will be almost impossible to understand where the real Christmas tree is.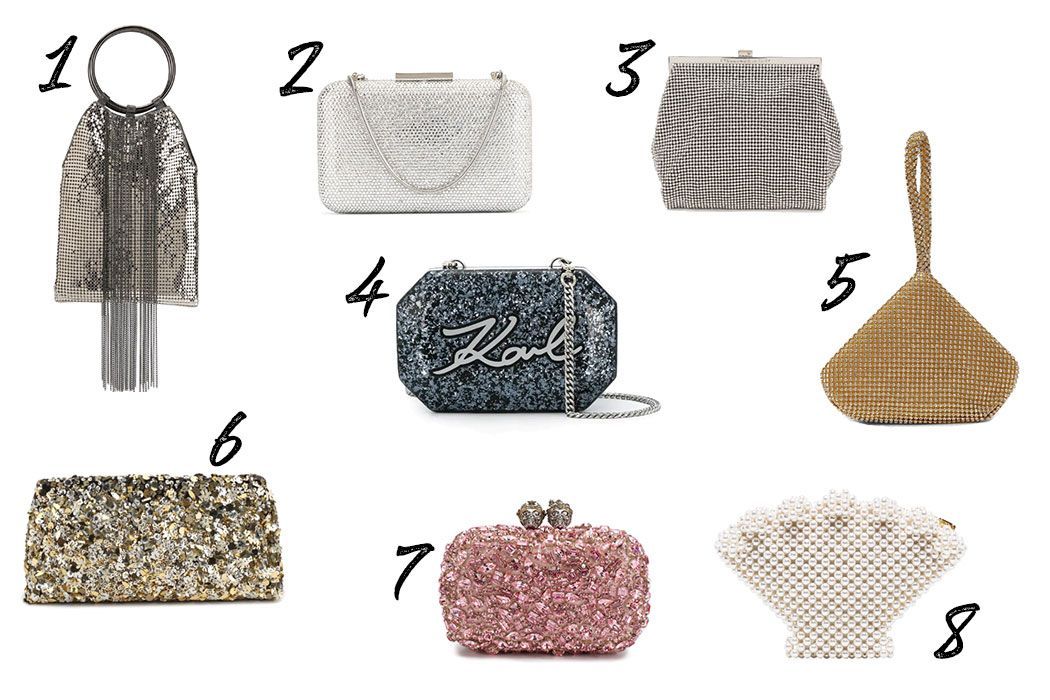 1 - Whiting and Davis, 2 - The Chick Initiative, 3 - Stella McCartney, 4 - Karl Lagerfeld, 5 - Boohoo, 6 - Dries Van Noten, 7 - Alexander McQueen, 8 - Shrimps
This season, models decorated not only with sequins, but also with large crystals, fringe from metallic beads and chain mail are very trendy. By the way, on New Year's Eve, don't forget about pearls of white or coral color - it looks both elegant and festive.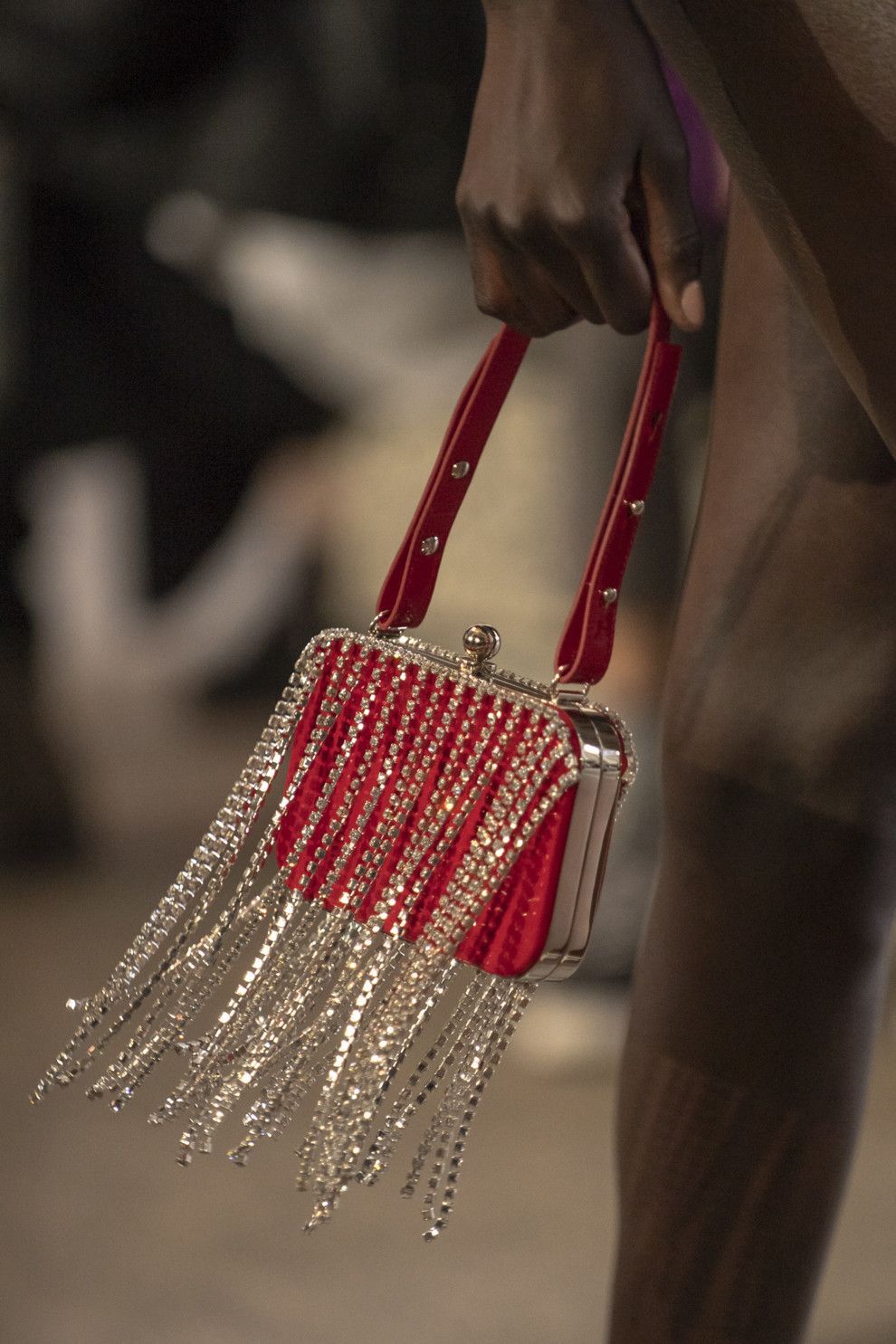 Area, fall-winter 2019
For many years, we tried to adhere to the rule "bag should match the shoes", but it's high time to forget about it. Bright handbags will turn into something independent; and it's better not to distract attention with other details.
The emphasis can be made not only on color, but also on the shape of the accessory. Designers offer to look for inspiration in the theme of space and choose geometric models with metal inserts. But it's not a fact that such catchy bags will suit your party dress code. So we suggest paying attention to the classics, that will be relevant outside of time: reticule bags, mini suitcases or options in the shape of a circle, triangle or polyhedron. But the British brand of clothing and accessories Shrimps offers to never forget about summer and sea and choose a mini bag in the shape of a shell for a party.
Another 'must have' of this holiday season is a round elongated bag resembling an egg in shape. It can have two short handles or a long thin chain - for greater festivity, choose models with sequins or crystals.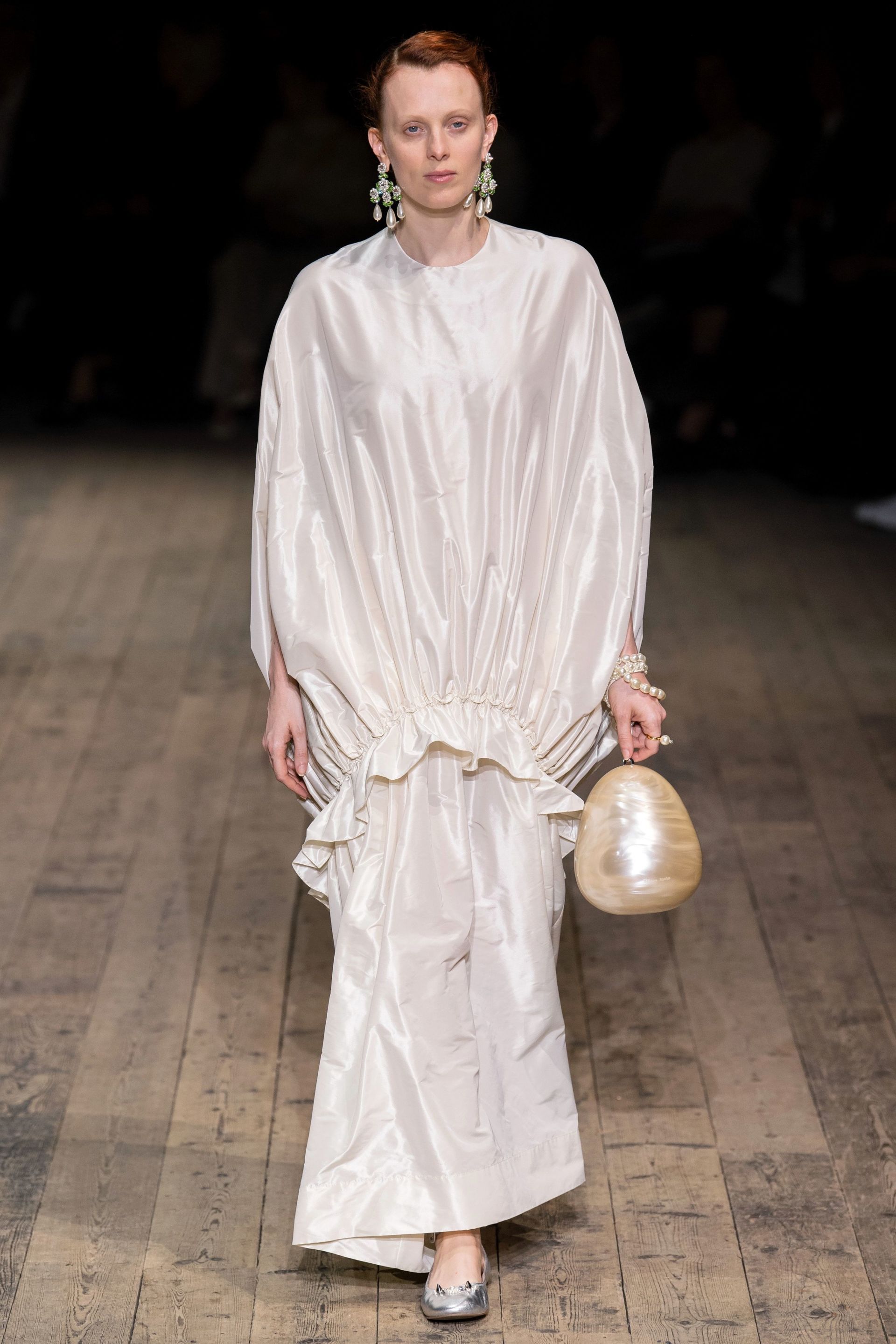 Simone Rocha, spring-summer 2020
If you are not going to take a lot of things to the party, then pay attention to satin hobo bags that will look better in bright colors. They are suitable not only for gowns, but also for strict pantsuits.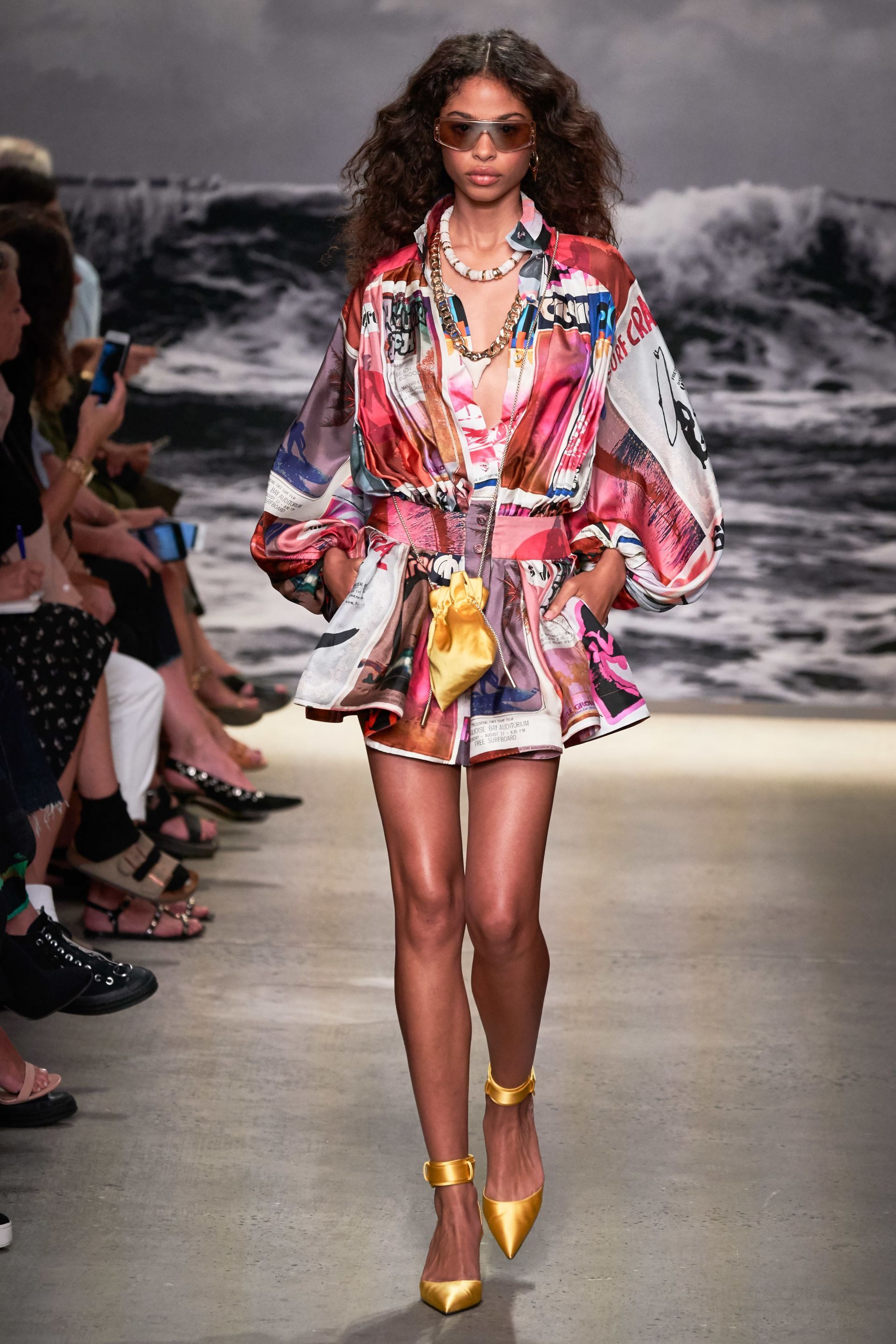 Zimmermann, spring-summer 2020
If you are afraid of making a fashion mistake and choosing the wrong handbag, we advise you to pay attention to the classic black options that can save any situation. By the way, such a bag won't be doomed to lie in the closet until the next party - such restrained classic models will suit any, even everyday, look.
1 - Vivienne Westwood, 2 - Zara, 3 - Rixo, 4 - Fendi, 5 - Ekonika, 6 - Dolce & Gabbana, 7 - Bienen Davis, 8 - Cult Gaia
Don't be afraid to experiment and opt for models made from non-standard materials. For a festive party, purses made of delicate satin, velvet or even plastic will look perfect (such an item can be found in the latest Giambattista Valli x H&M collaboration)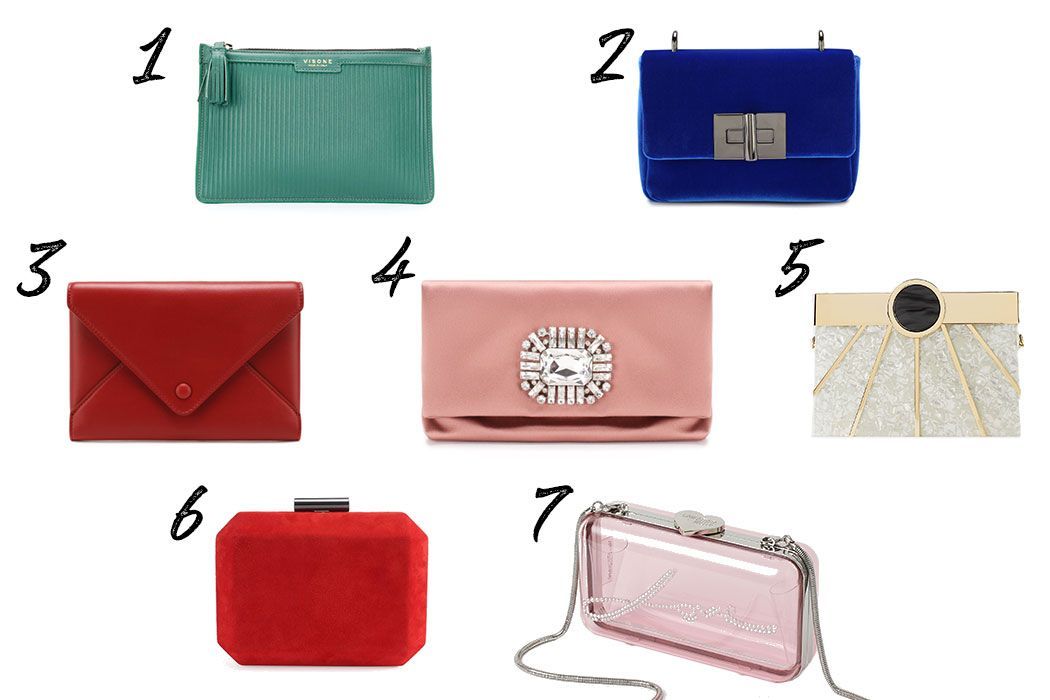 1 - Visone, 2 - Tom Ford, 3 - The Row, 4 - Jimmy Choo, 5 - Zara, 6 - Ekonika, 7 - Giambattista Valli x H&M
Feathers of pastel shades - pink and cream just hit the runways during last Fashion Weeks. This trend refers us to the style of the 20's and is perfect for a theme party. Such a fluffy accessory won't be combined with every look, so choose more relaxed outfits with a clear cut.
1 - Jimmy Choo 2 - L'erede 3 - Marzook 4 - Attico 5 - Rosantica
Micro bags deserve your special attention: despite the fact that their practicality is minimized (there is only enough space for one lipstick), they will become a very stylish accessory for the holiday. They don't belong in everyday life, but, for sure, will come in handy for parties. You can find them not only at Jacquemus, but also at Fendi, Dolce & Gabbana, Jil Sander and Longchamp's collections. Micro bags can be worn not only in the traditional way - in the hand, but also tied around the wrist in the form of a bracelet, fastened to the belt or worn as a pendant. Just look through the photos from the latest fashion shows and you'll see, what we are talking about.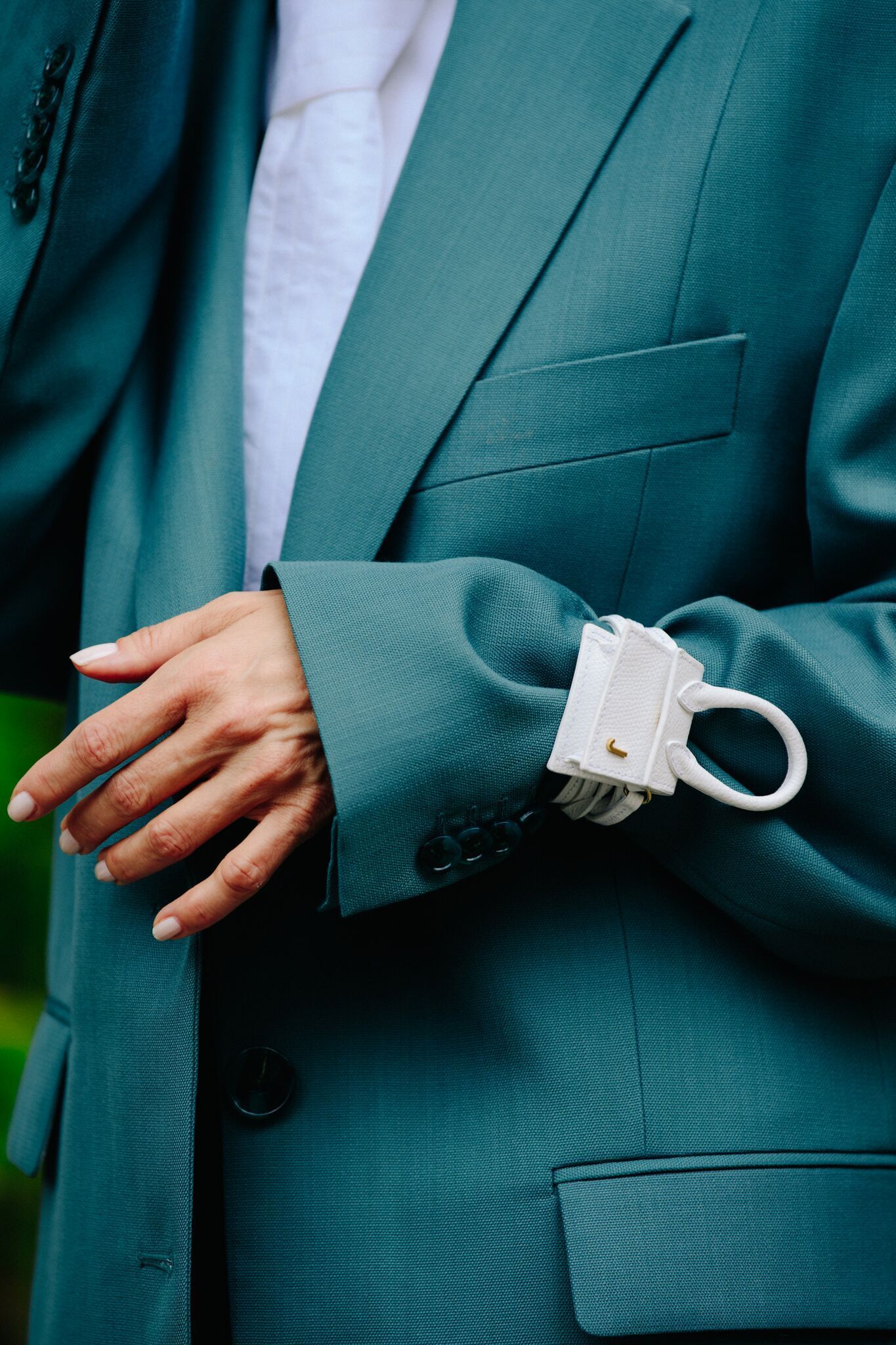 lyst.com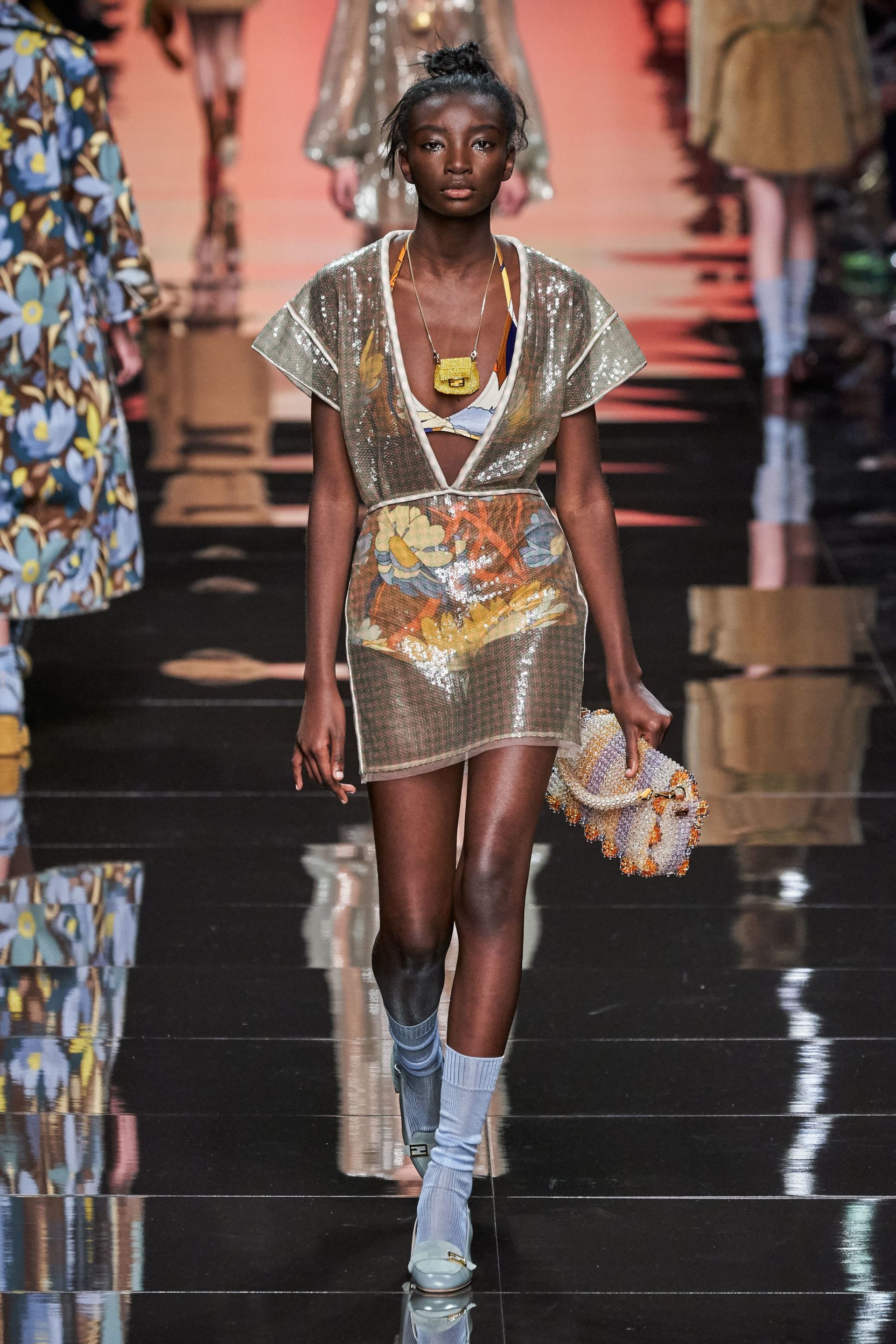 Fendi, spring-summer 2020