Model Emily Ratajkowski has been holding the title of style icon and one of the main influencers of our time for several years – she opts for elegant and impeccable outfits not only for social events and red carpet, but also for everyday life.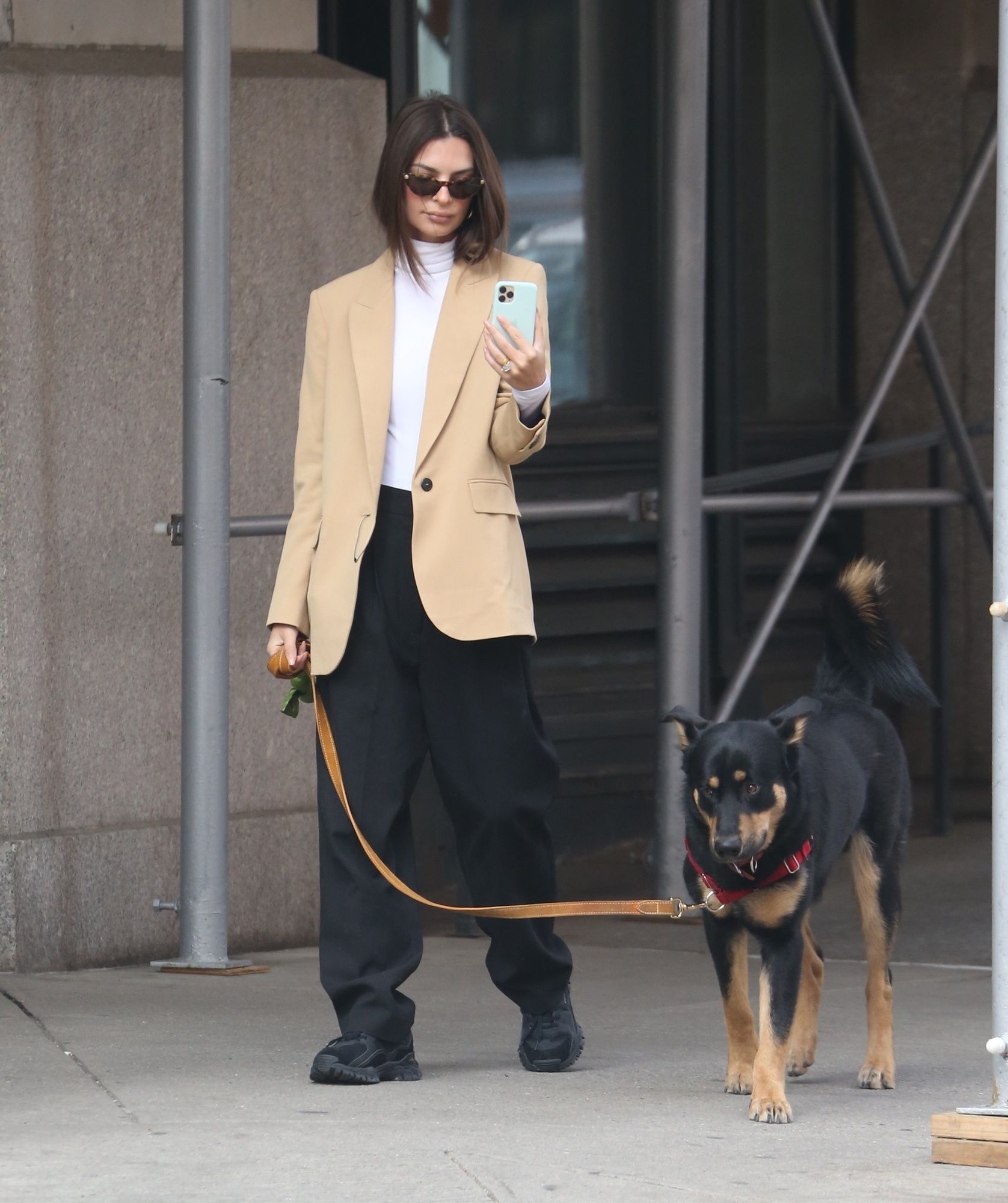 Photo: East News
Recently, paparazzi spotted the girl on a street in New York - she was slowly walking along the sidewalk with her dog Colombo and talking on the phone. For this outing, she composed a concise and stylish look of only three basic items, that can be used in any basic wardrobe. Emily put on a snow-white turtleneck, loose black pants and an elongated beige jacket. This outfit could be supplemented by heeled ankle boots or pumps, but this time, the model preferred more comfortable shoes - dark sneakers. And in order to look elegant, she wore cat eye rimmed sunglasses, gold earrings and a massive gemstone ring.
We invite you to recreate Emily Ratajkowski's stylish look, which is perfect option for a strict office dress code, and for everyday walks.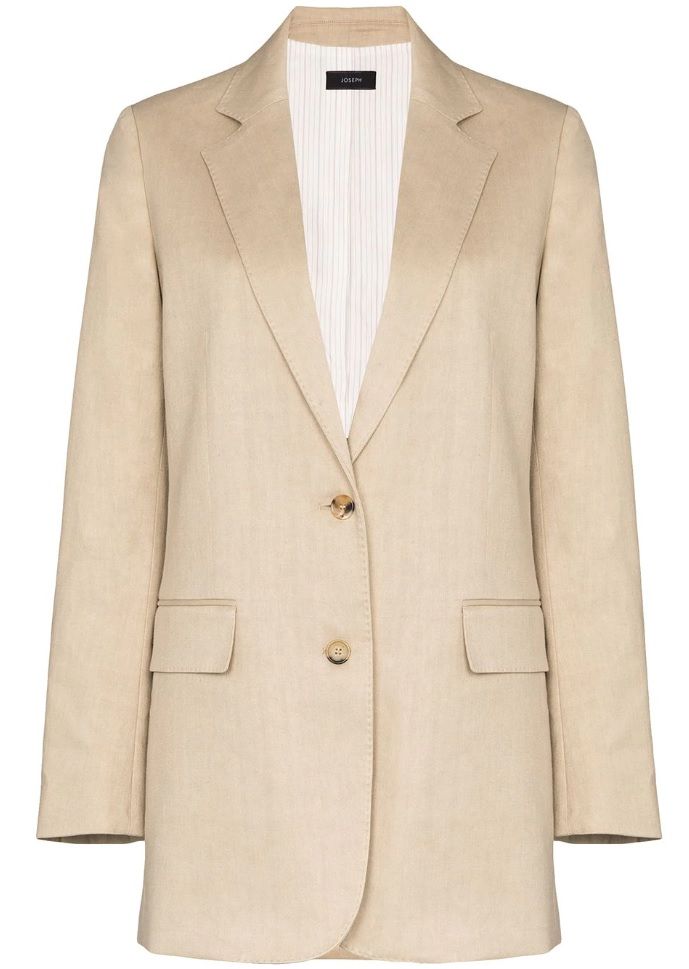 Joseph Single Breasted Blazer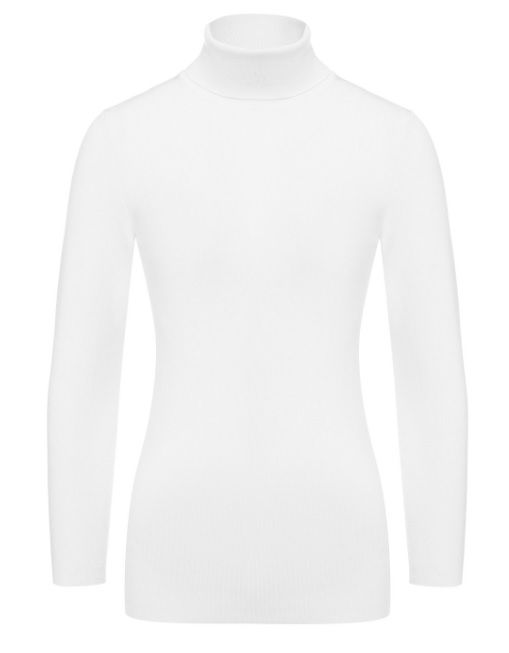 Joseph Turtleneck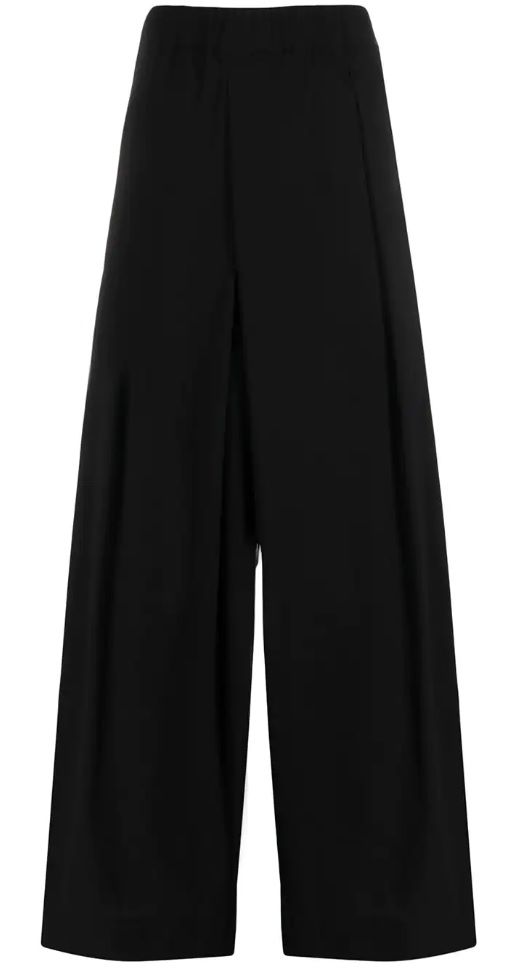 Y-3 Loose Pants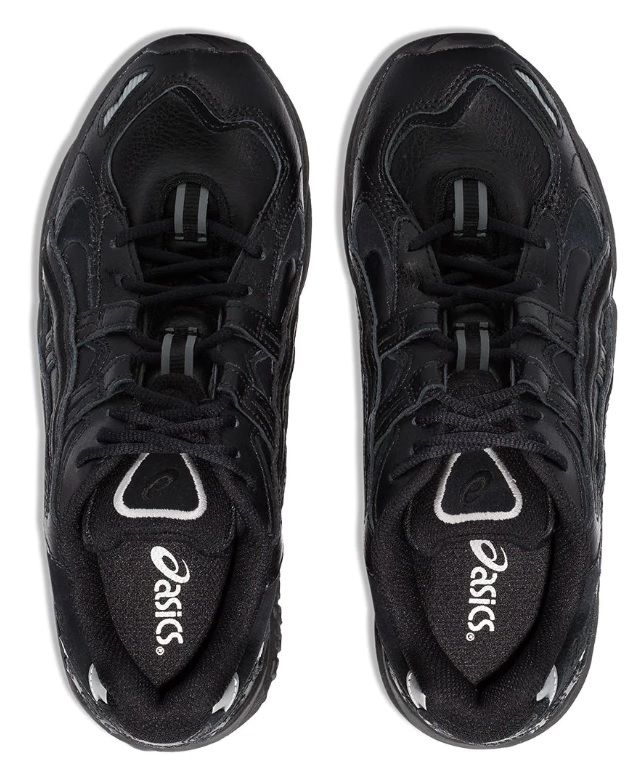 ASICS Sneakers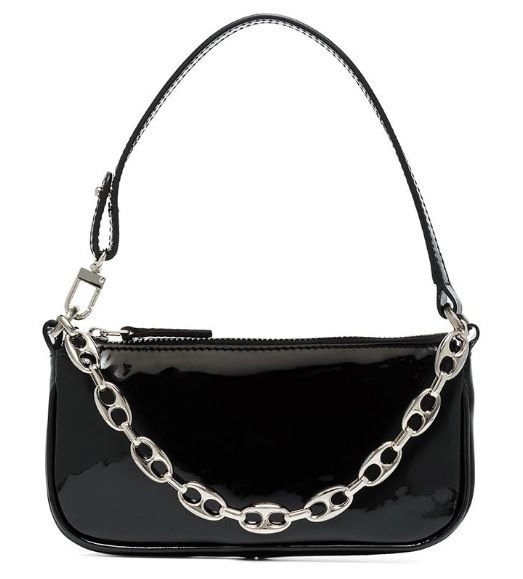 By FAR Lacquered Mini Bag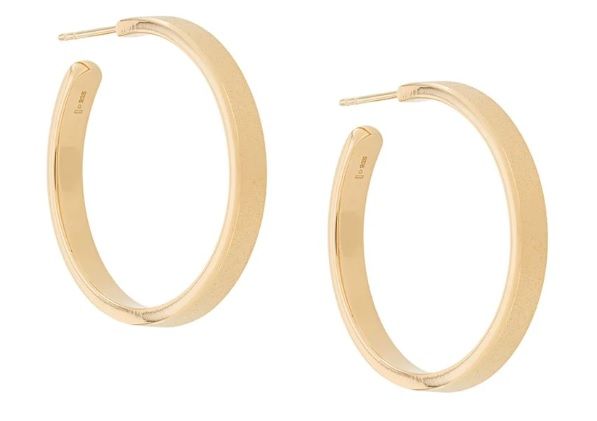 Isabel Lennse Hoop Earrings

Burberry Eyewear Sunglasses