There are 15 cool silver down jackets for any occasion and budget in our selection. No doubt, one of them can become your perfect companion for the winter.
A few years ago, fur coats and sheepskin coats competed for the title of the main purchase of winter, and now, oddly enough, these are down jackets. Conscious consumption is not only about saving the planet, it is also about personal comfort. Indeed, warm clothes come to the fore, freezing for the sake of fashion is no longer held in high esteem. This year, voluminous down jackets, models with fluorescent effect and metallic shades are extremely popular. In general, space fashion is a key trend in 2020, and now there are all prerequisites for this. For example, the silver down jackets.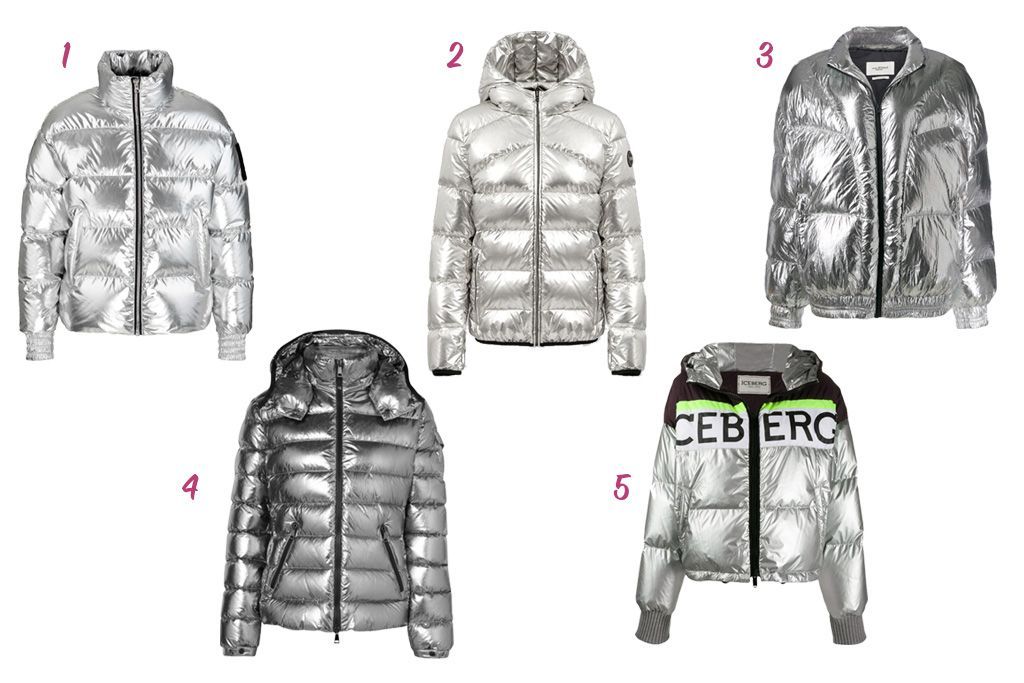 1-Moose Knuckles, 2-Colmar, 3-Isabel Marant Etoile, 4-Moncler, 5 – Iceberg
Short or long, fitted or voluminous, matte or with a mirror effect-in a silver down jacket, it is easy to feel like a Snow Queen or a star of cosmic street style.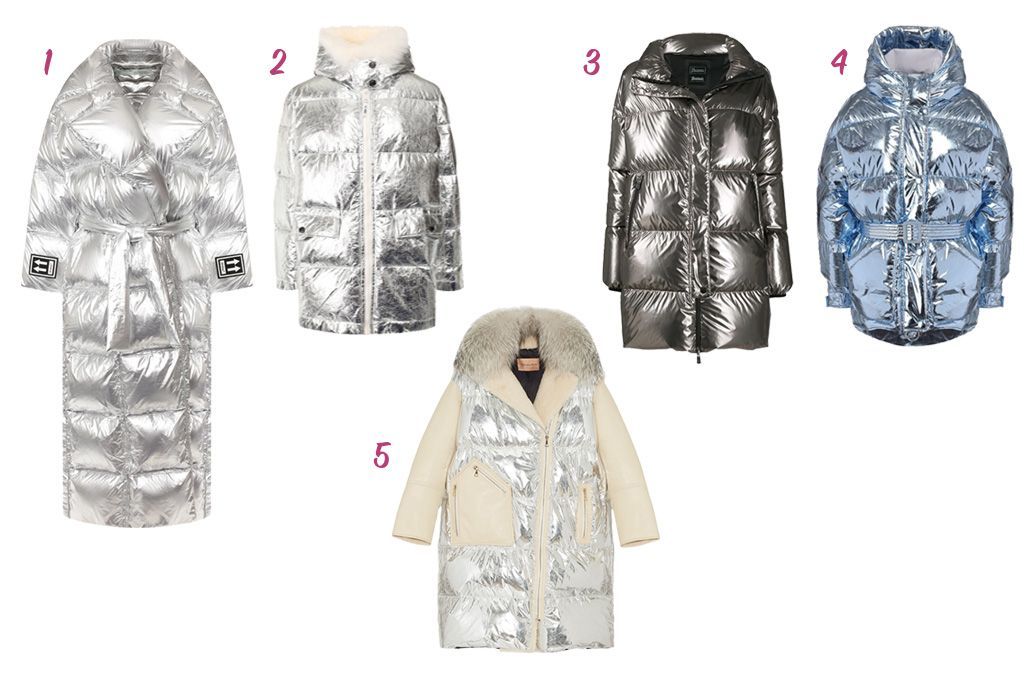 1-Off-White, 2-Army by Yves Salomon, 3-Herno, 4-lenki lenki, 5-Alena Akhmadullina
Silver down jacket – what to wear it with? In fact, you shouldn't treat it as something special. There are the same rules of combination. Silver down jacket is an accent clothing, attracting attention, therefore, other elements of your outfit should be neutral. Choose plain clothes without prints or complex decor, laconic models are the best choice.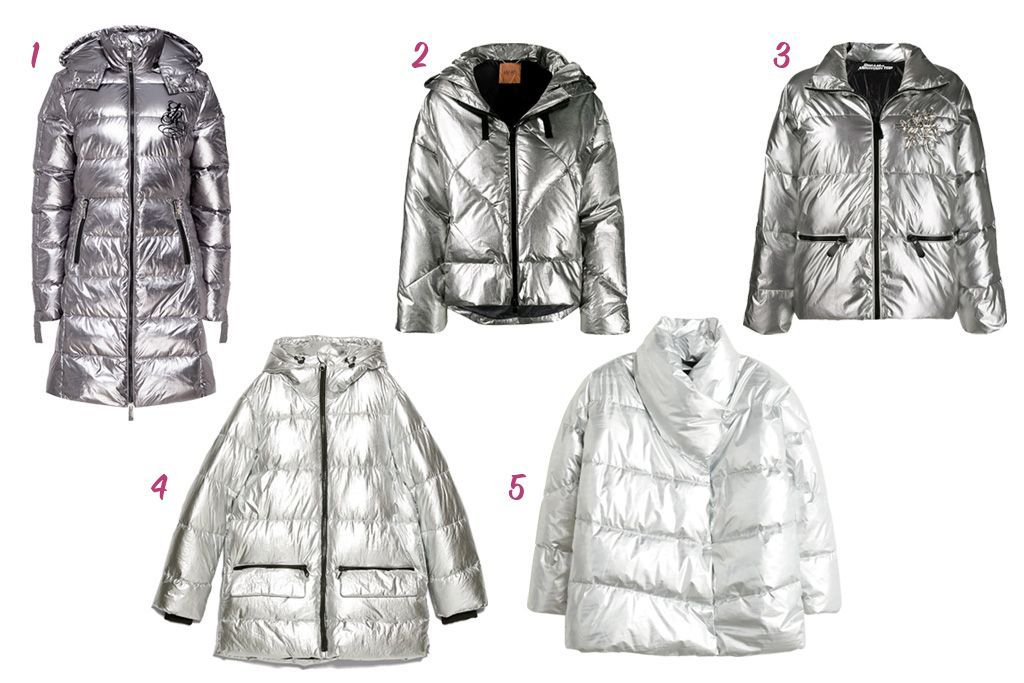 1-John Richmond, 2-Liu Jo, 3-Pinko, 4 – Zara, 5 – Mango
By the way, such a down jacket can be worn even with an evening dress, it all depends on the specific model. For the outing, non-quilted models of volumetric cut will look great.
We gathered a few examples on Instagram to show, how silver down jackets look in life.
Посмотреть эту публикацию в Instagram
Посмотреть эту публикацию в Instagram
Посмотреть эту публикацию в Instagram
Посмотреть эту публикацию в Instagram