The new Louis Vuitton autumn-winter collection was presented in one of the Louvre's hall. Inspired by the paintings of great European artists, the brand's creative director Nicolas Ghesquière covers a fairy long time period – from the mid of XVI to the end of the XX century. The designer doesn't follow the idea that every single look should correspond to only one era, but invites to wear Victorian dresses with ruffles and sporty bombers from the 90's, and coats with eco-fur with gathered breeches.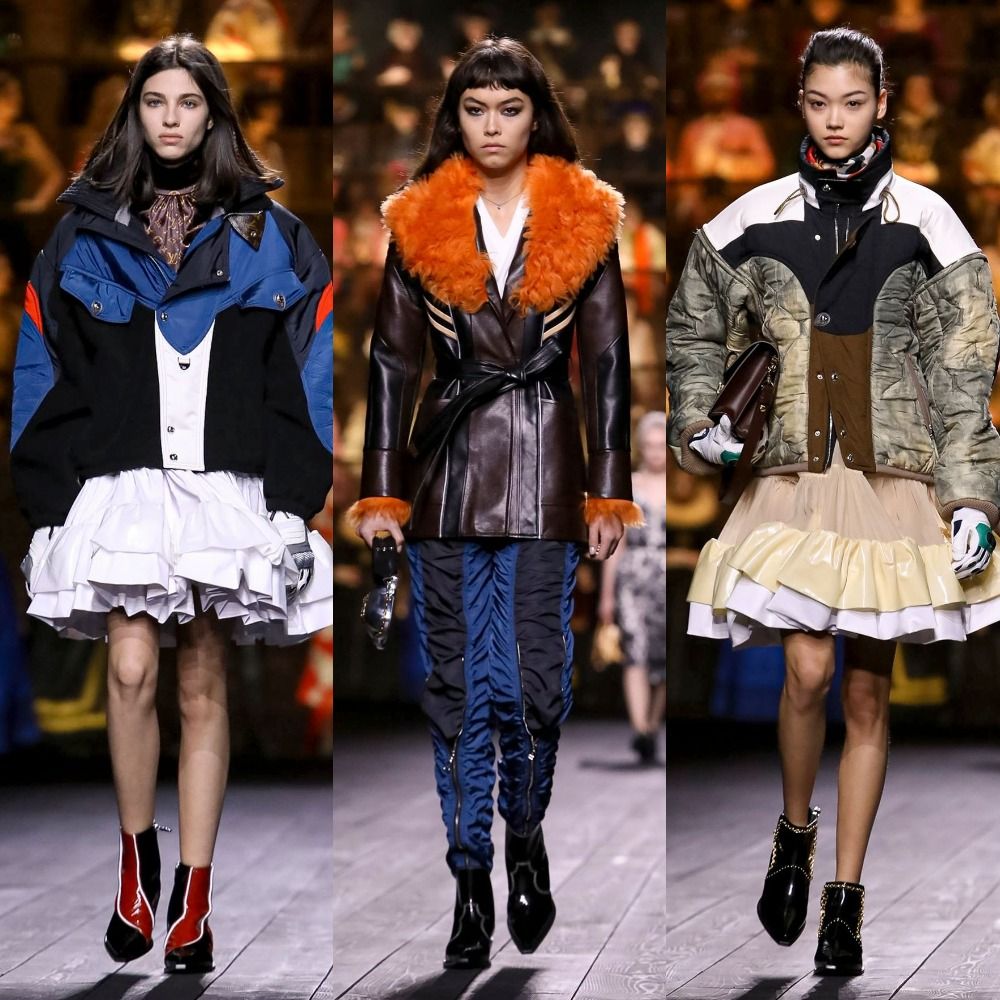 Photo: nowfashion.com
The main surprise of the show was musical accompaniment. Models took to the runway to the tune, played by the choir of 200 singers. All of them were dressed in costumes from different epochs, supporting the overall theme of the collection. "We are writing history, everything in our life is a connection of times," - says Nicolas Ghesquière.
He invited Stanley Kubrick's beloved costume designer Milena Canonero to work on looks of musicians. The theme of time, history and fashion will continue at the the Costume Institute Gala and also known as the Met Ball, which will take place in may. This year, Nicolas Ghesquièrewas chosen as one of the reception chairs, along with Emma Stone and Meryl Streep.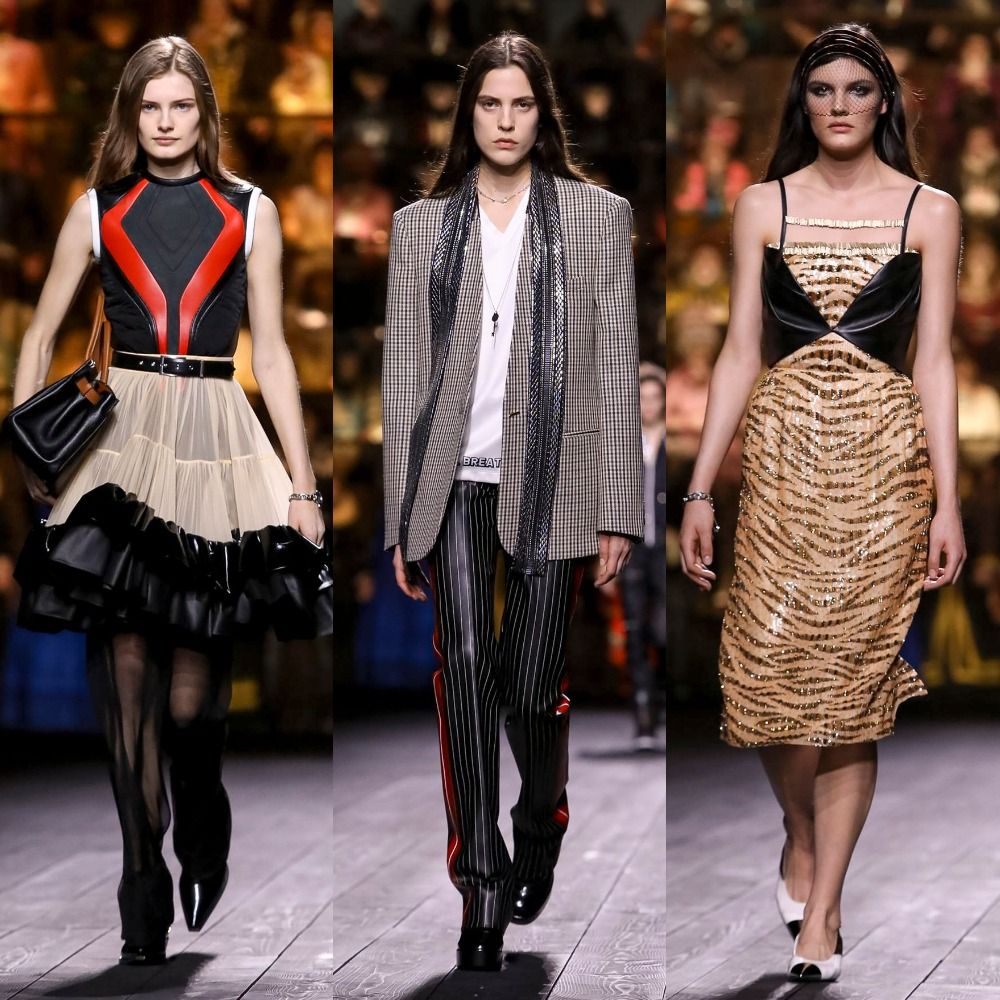 Photo: nowfashion.com
The autumn-winter 2020 collection includes skirts and dresses with layered puffy skirts, sporty jackets and bombers, pantsuits with thin vertical stripes, oversized jackets, leather coat, and loose sweaters.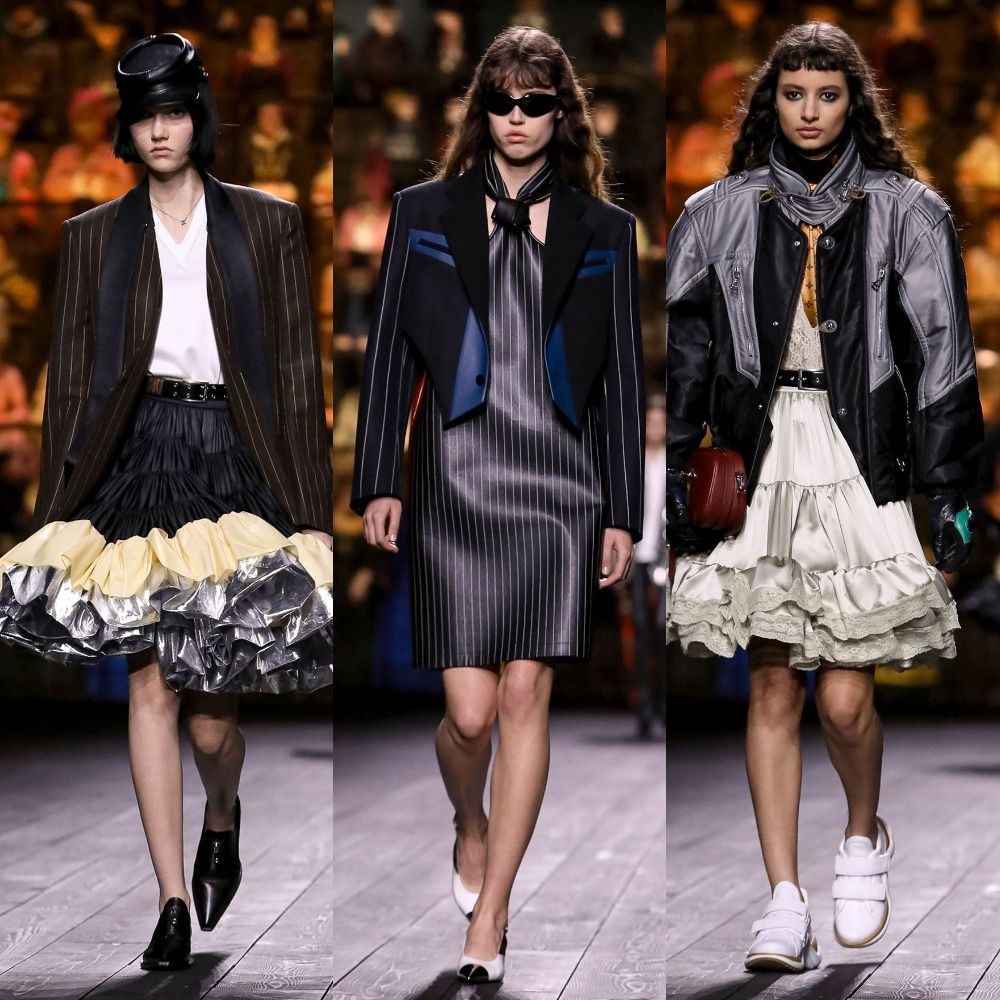 Photo: nowfashion.com
Transmitting the feature of each era, Ghesquière experiments not only with silhouettes and cut, but also with fabrics and prints. Frock coats, embroidered with gold thread and nylon jacket with colored inserts also hit the runway. Rough leather is combined with transparent fabrics, and Victorian dresses with Velcro sneakers.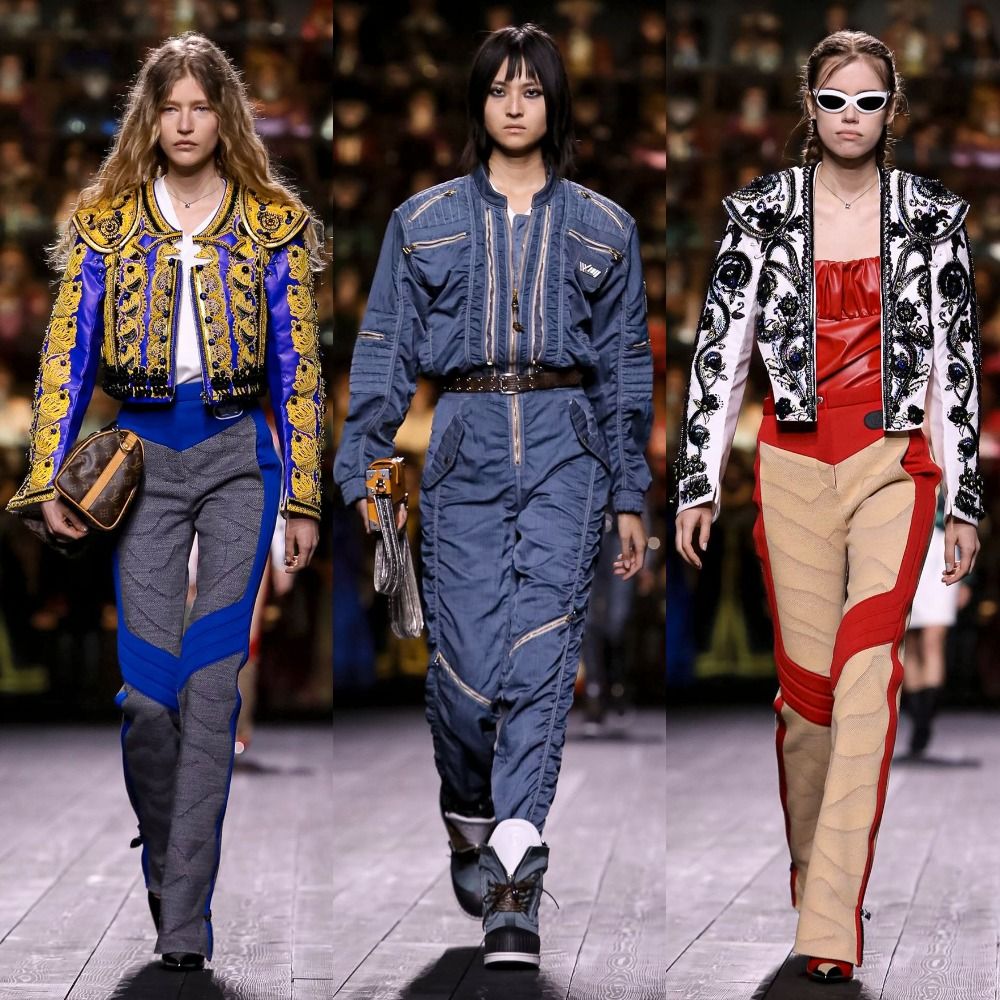 Photo: nowfashion.com
It seems, that some outfits overcome boundaries and go beyond the time limits set by the designer: jumpsuits that look like suits for space travel or racing in high-speed cars and geometric prints on pencils skirts look as if they arrived in the middle ages in a time machine and decided to stay there.