This spring, designers and stylists strongly recommend putting black and grey clothes away and wear all the brightest. However, it's not that simple: to steal the spotlight, it is not enough to use standard colors-red, yellow, green. This year, the trend is unusual shades that radically change our idea of brightness and richness of color.
Classic Blue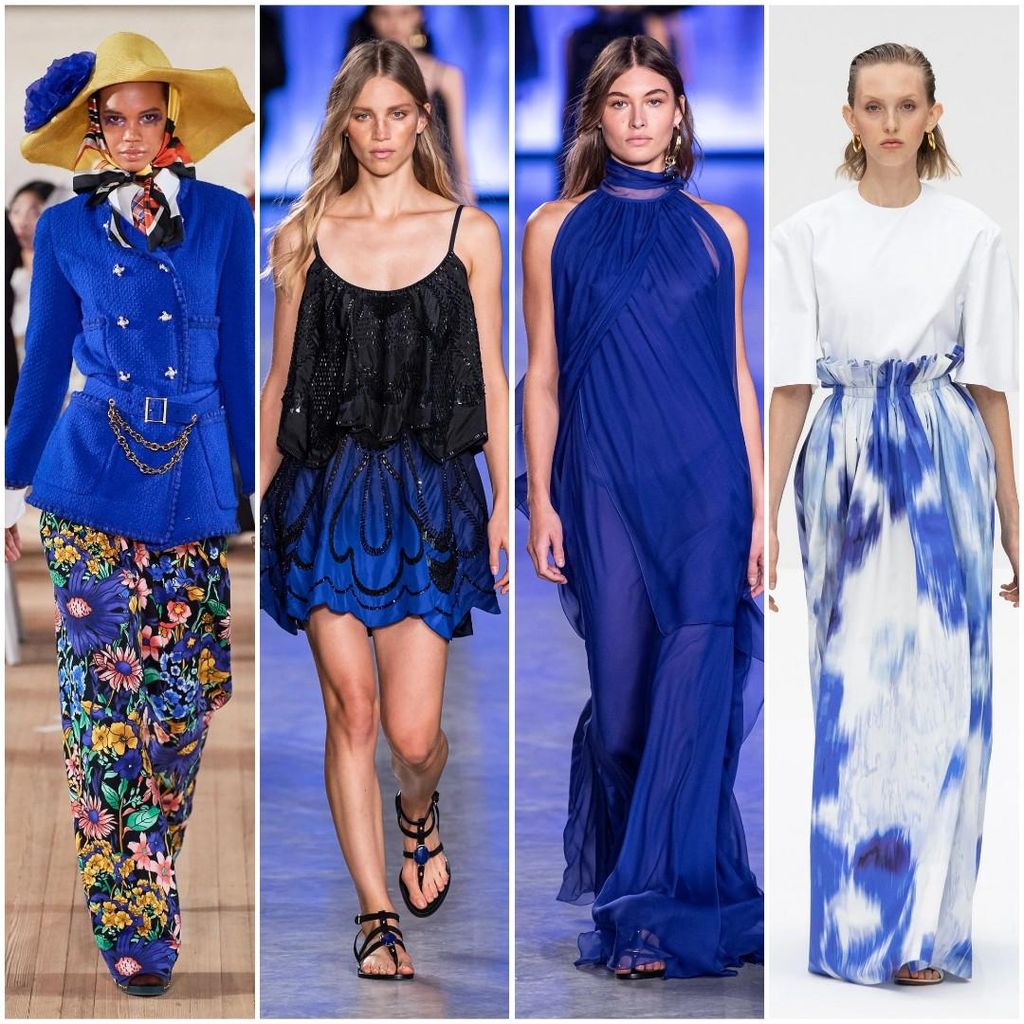 Marc Jacobs, Alberta Ferretti, Alberta Ferretti, Carolina Herrera
The main color of 2020, according to the Pantone Color Institute, may seem dark enough for a spring wardrobe, but only at first glance. In fact, classic blue is versatile and suitable for both strict blazers and airy floor-length dresses. By the way, classic blue shouldn't dominate: it looks great as an accent in combination, for example, with white color, which was demonstrated by Carolina Herrera.
Flaming Scarlet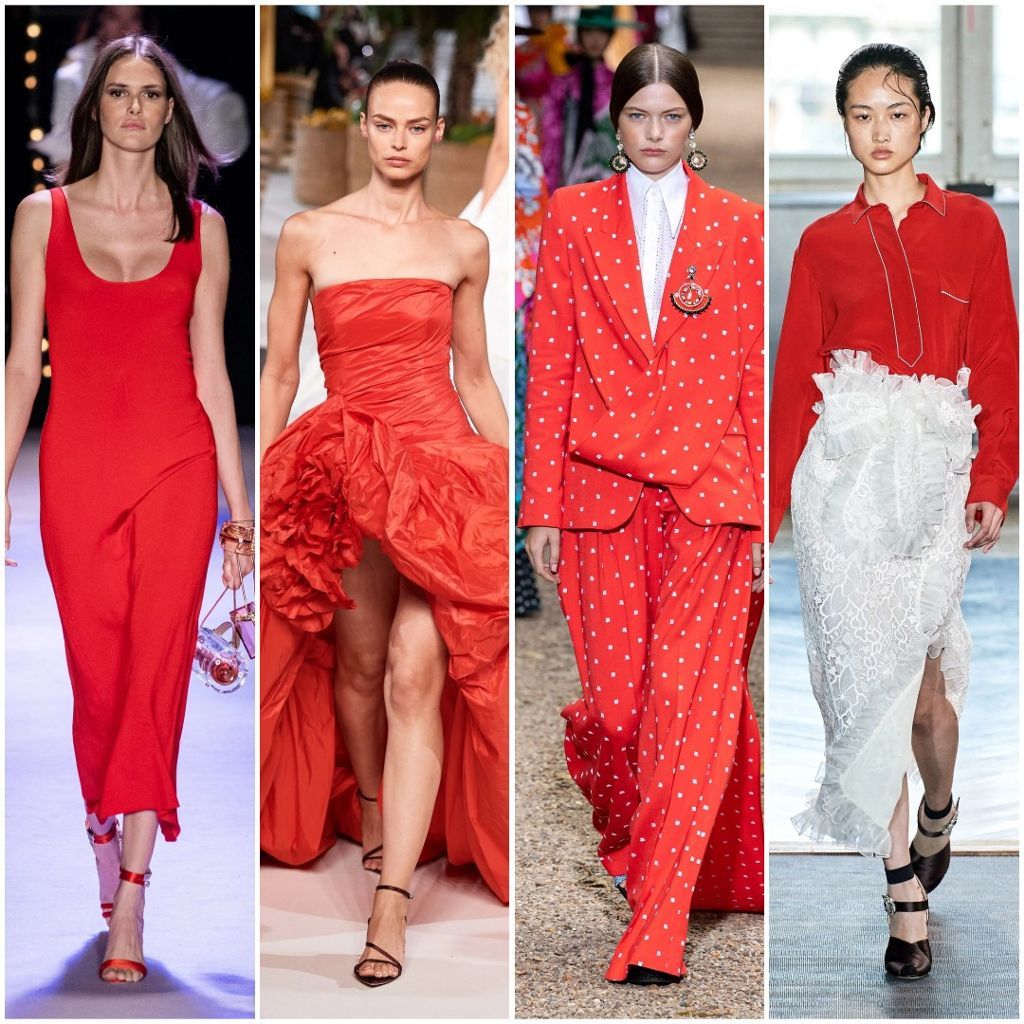 Brandon Maxwell, Oscar de la Renta, Erdem, Giambattista Valli
Another color of the year according to Pantone is flaming scarlet. But in this case, the name is just a formality: judging by the different shades of red used by the designers, this color will be trendy in any interpretation in the spring. Despite the fact that red is a very active color, designers offer not to be afraid of total looks, as Givenchy does. For example, Erdem and Giambattista Valli decided to mute the bright hue by combining it with neutral white. We've already written about successful color combinations with red.
Smoky Green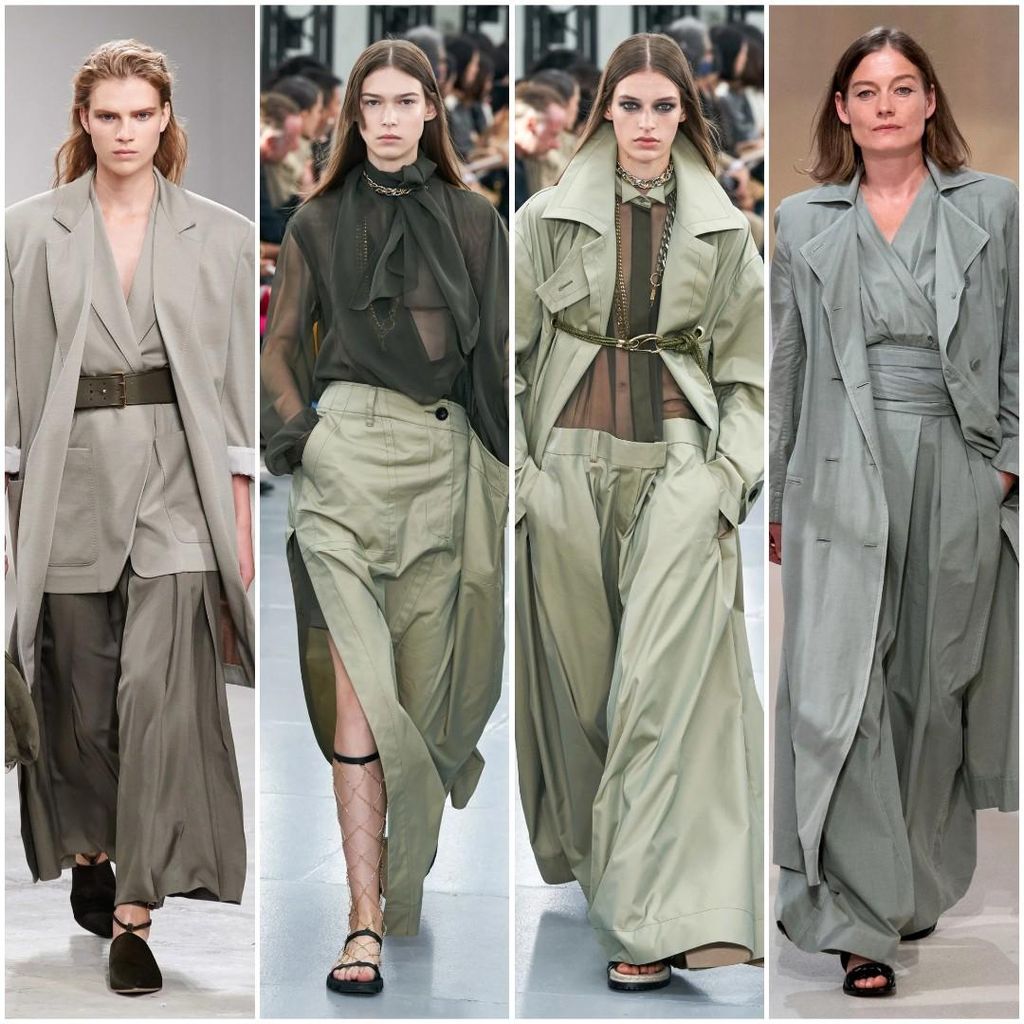 Agnona, Sacai, Sacai, Lemaire
Those who are wary of bright colors, can pay their attention to powdery ones. Smoky green will be the undoubted favorite this spring. Being a distant relative of olive and khaki, this shade refers us to the theme of military, but it doesn't look brutal and militant. On the contrary, outfits represented in the Agnona, Lemaire, Sacai collections look very feminine and quite suitable for creating an everyday looks.
Saffron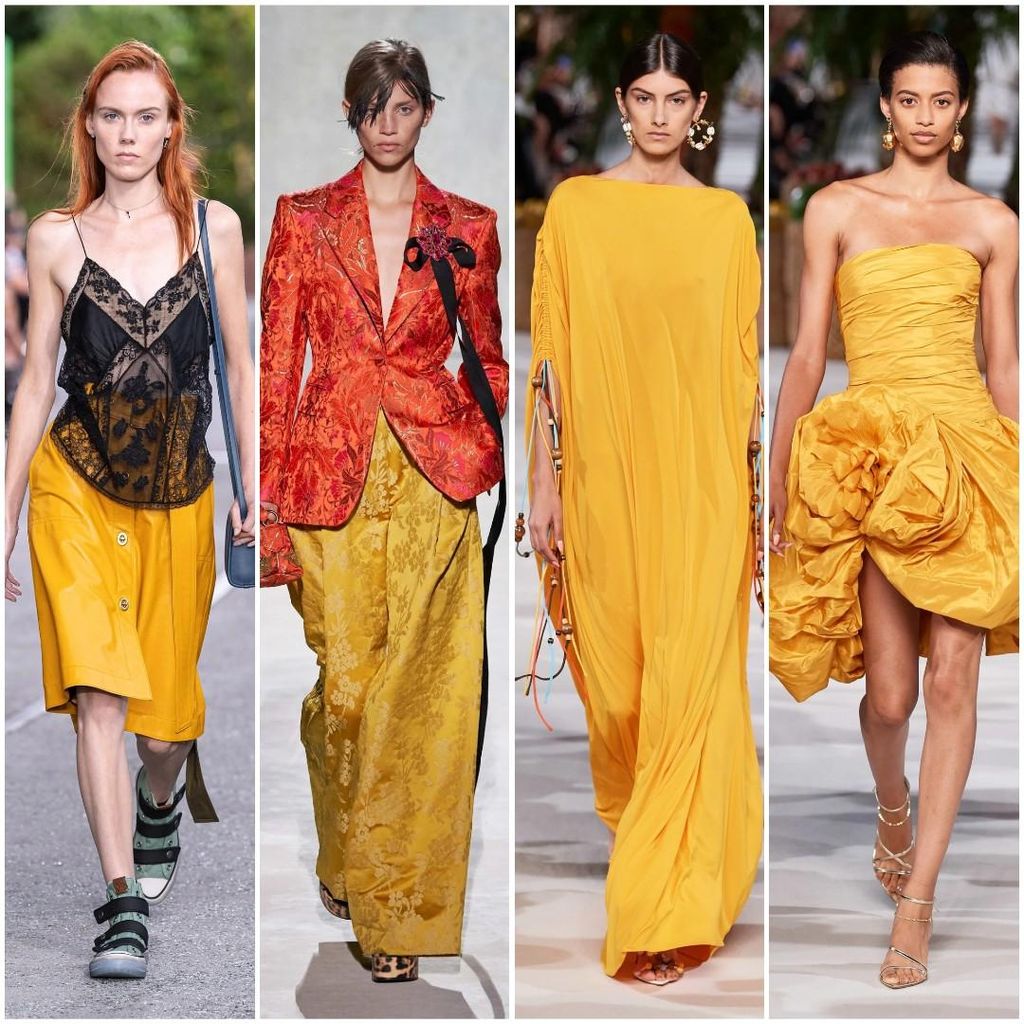 Dries Van Notten, Coach, Oscar de la Renta, Oscar de la Renta
In contrast to lemon yellow and even gold, this shade is more deep and rich. It is associated with hot exotic India and will look gorgeous in your spring wardrobe.
Orange peel color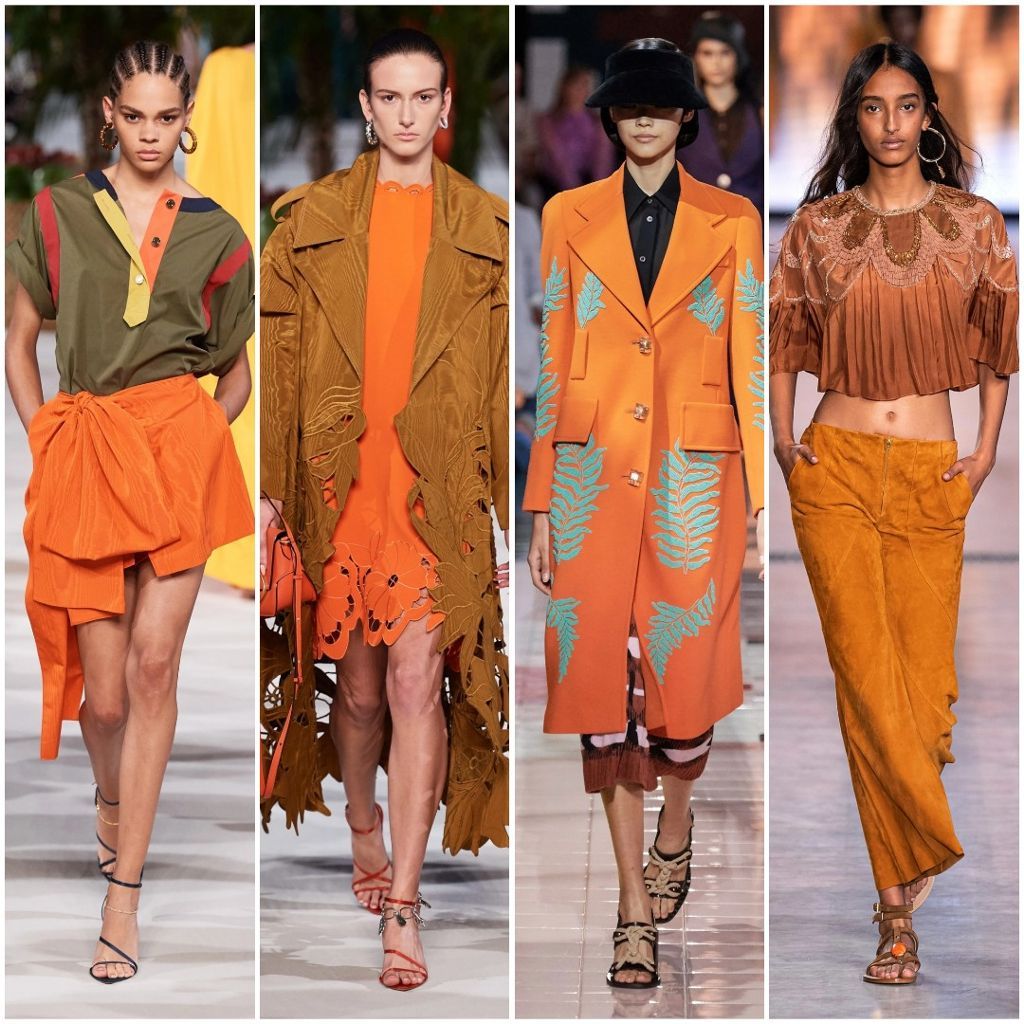 Oscar de la Renta, Oscar de la Renta, Prada, Alberta Ferretti
Another trendy shade of the next spring is the color of orange peel. It's a few shades darker than saffron, that's why it seems more muted, but no less interesting. It can be found in the spring/summer collections of many brands, including Prada, but it was Oscar de la Renta and Alberta Ferreti who could truly unlock its potential.
Cinnamon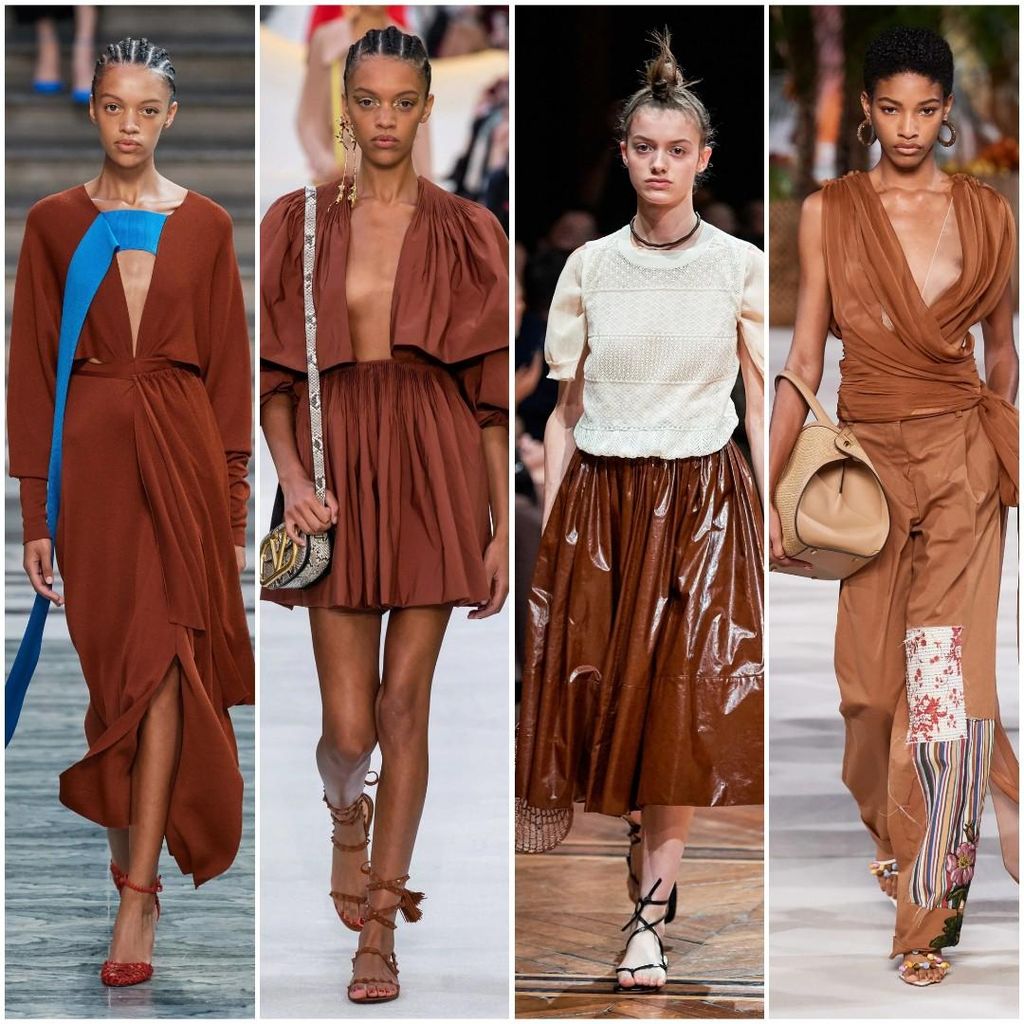 Victoria Beckham, Valentino, Beautiful People, Oscar de La Renta
The spicy and warm shade of cinnamon is one of the most important colors of this season. In the classic version, the color of cinnamon was presented at the Valentino and Victoria Beckham fashion shows. Other designers decided to experiment a bit and presented a different shade in their collections – Cinnamon Stick.
Sunlight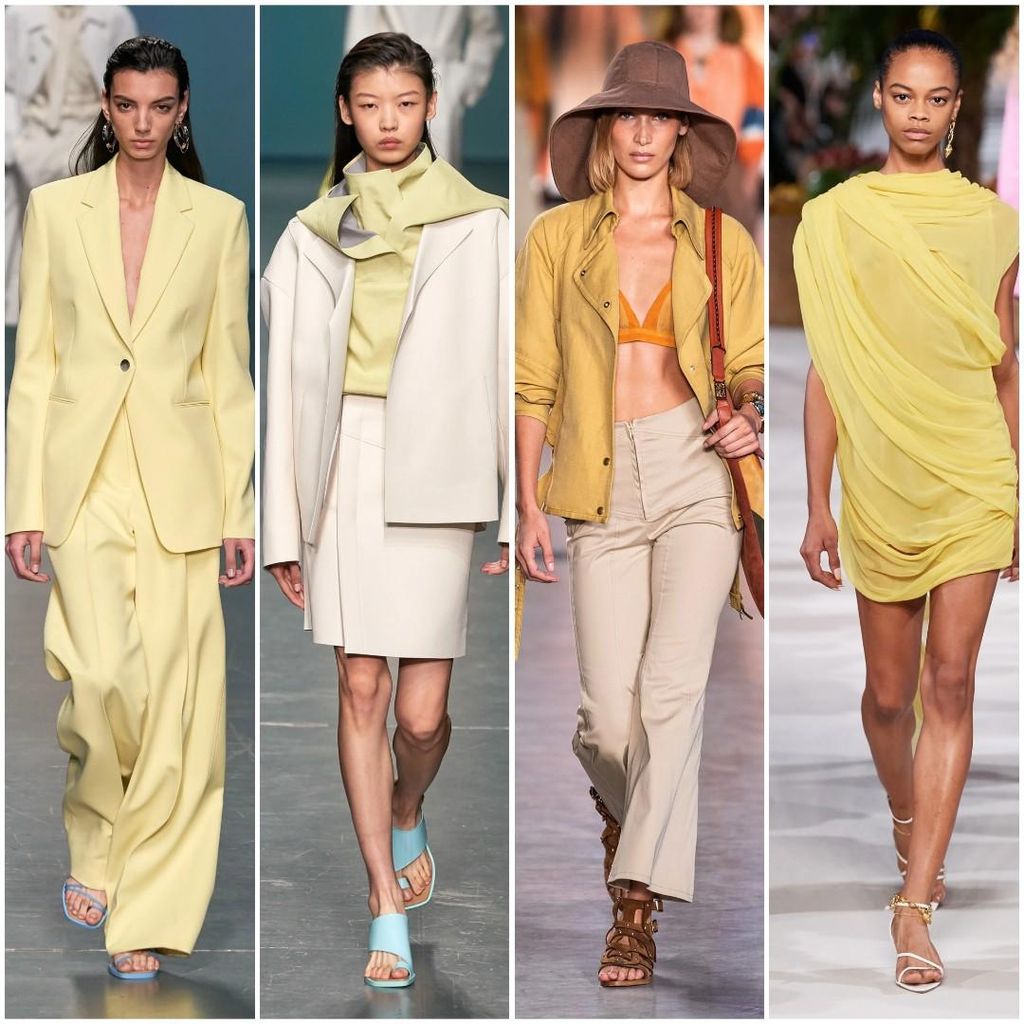 Boss, Boss, Alberta Ferretti, Oscar de la Renta
Those who are used to less flashy colors, can pay attention to the "sunlight" shade. This is a very nice and light shade, which is organically integrated into everyday looks, as shown by Boss and Alberta Ferreti. Cocktail dresses performed by Oscar de la Renta and Zuhair Murad look no less attractive.
Purple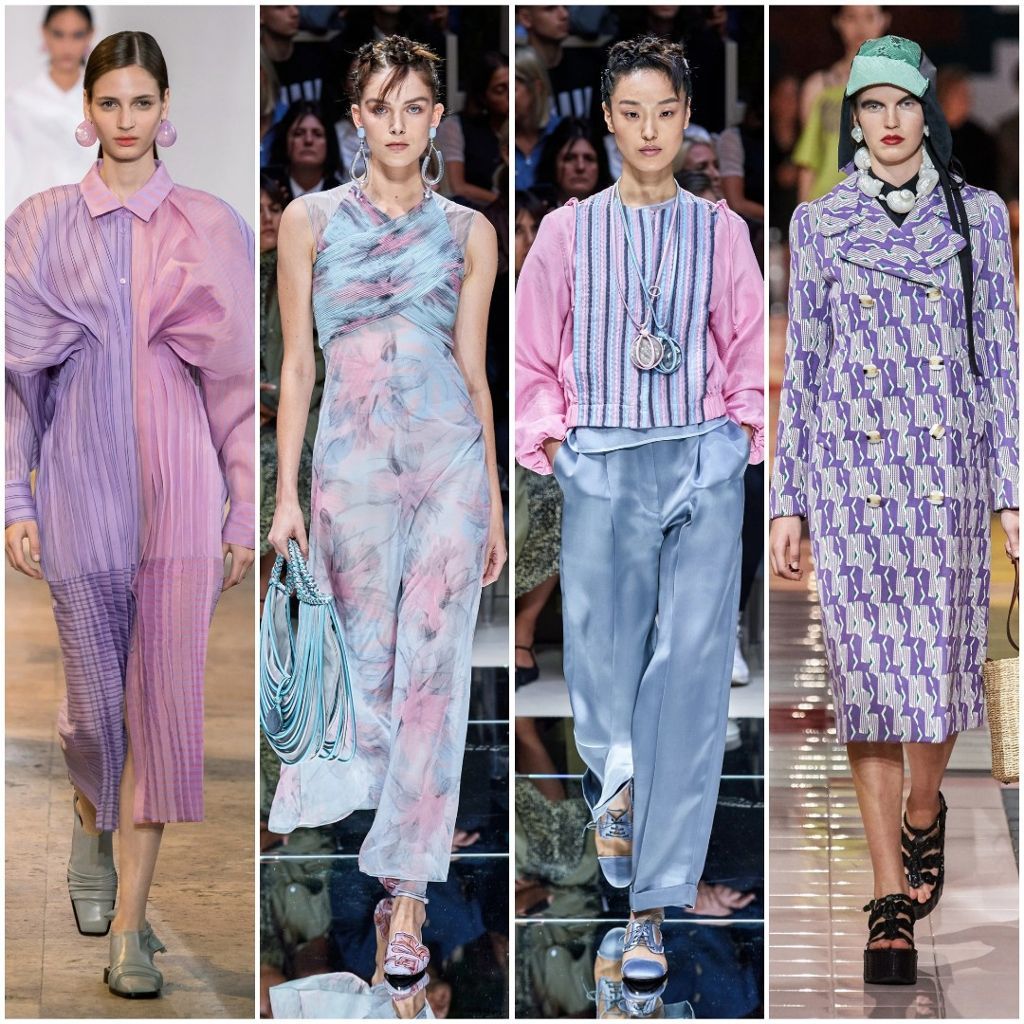 Nina Ricci, Giorgio Armani, Giorgio Armani, Prada
Lilac, purple, lavender – these colors will make your spring looks more light and romantic. These colors look both interesting separately and in combination with each other, as demonstrated by Nina Ricci and Georgio Armani. In the best tradition, Prada adds an accent purple shade to the look and mutes it with a graphic pattern.
Grape compote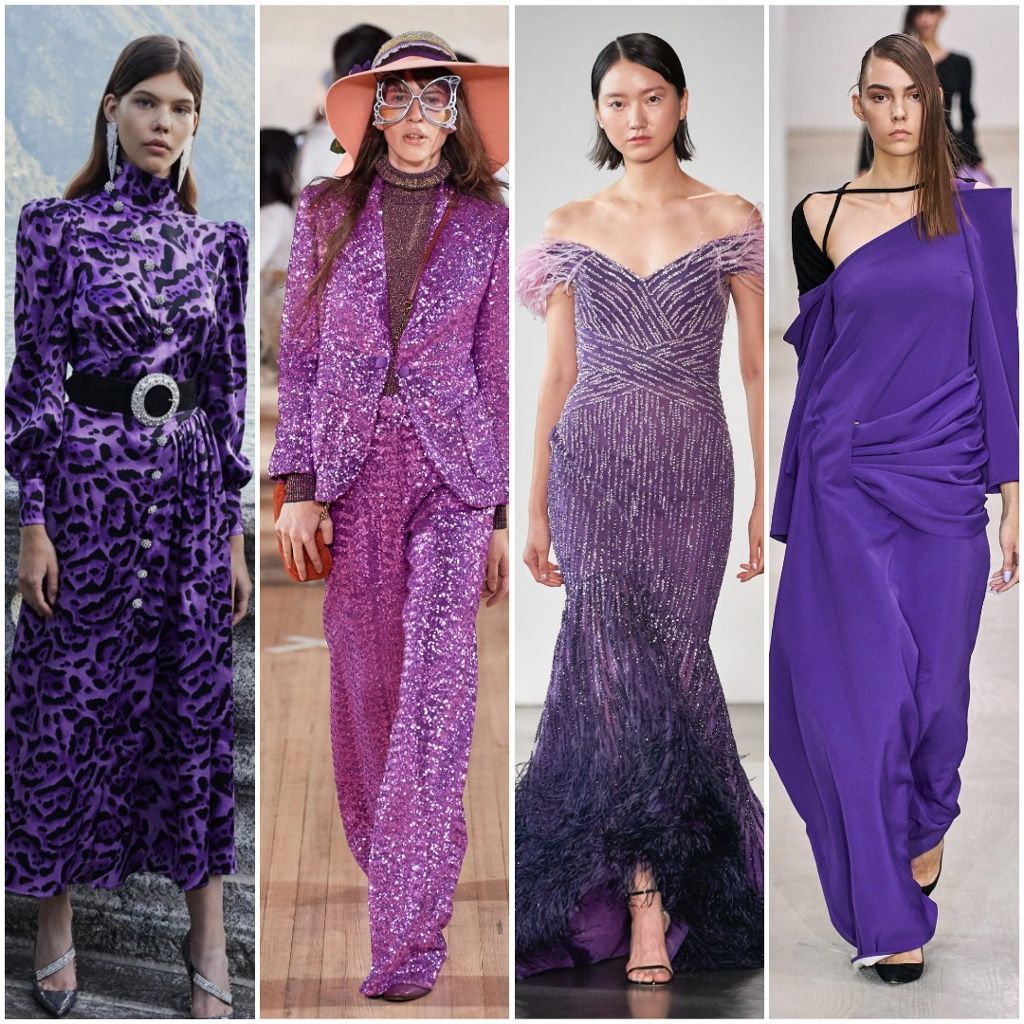 Alessandra Rich, Marc Jacobs, Pamella Roland, Marta Jacobowski
A complex and deep shade of purple, which the Pantone Institute has dubbed "Grape compote", is suitable for those who are not afraid to take risks. This color is very self-contained, but designers propose to strengthen this effect: Marc Jacobs combines purple with sequins, Pamella Roland complements the outfit with feathers. Alessandra Richi offers to combine this color with animal prints – it turned out to be the most daring and vivid look. Those who prefer a more concise outfits, should pay attention to the looks from the Marta Jacubowski fashion show as a reference.
Turquoise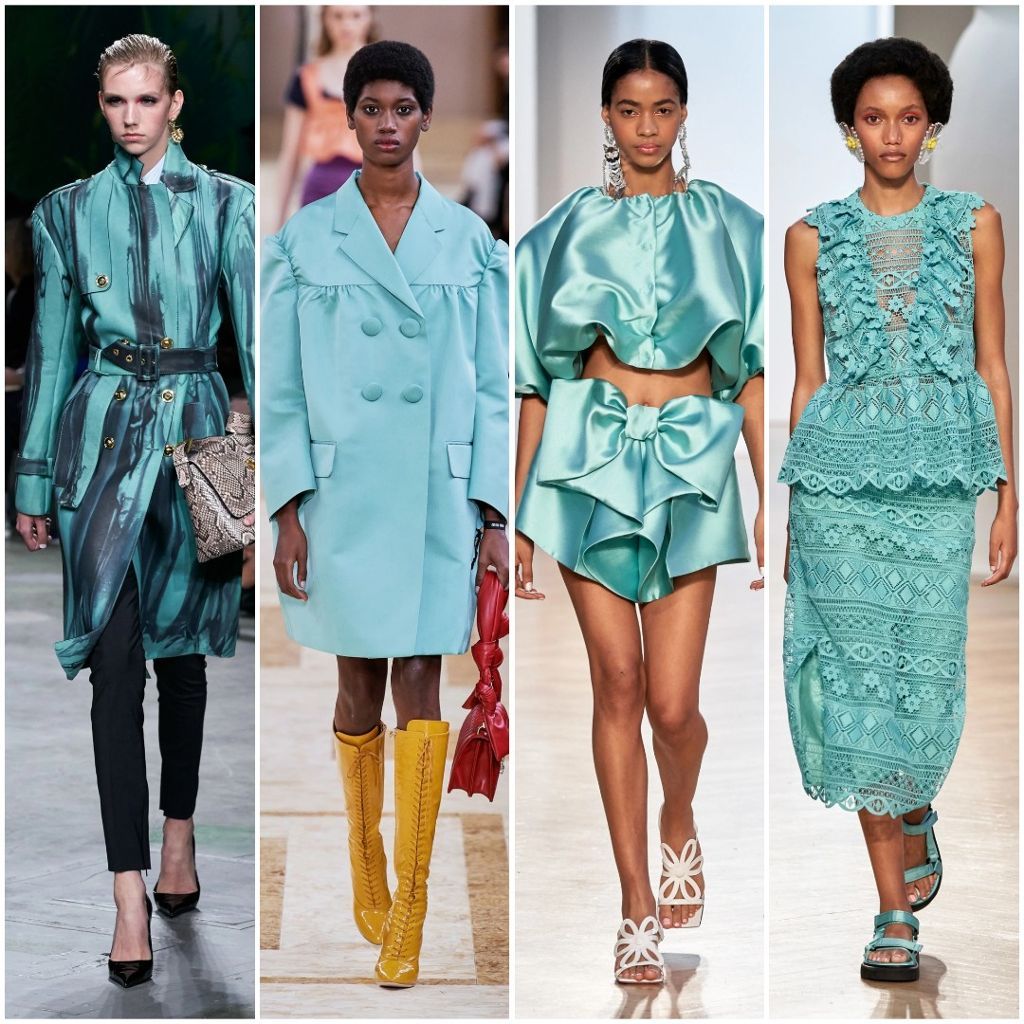 Versace, Miu Miu, Vivetta, Vivetta
Refreshing shades of turquoise will make your spring wardrobe more vivid. It is believed that turquoise color is not for everyone, but in fact it all depends on the selected hue. At the spring-summer fashion shows, designers decided to pumper us and presented almost all the variety of turquoise, from light to aquamarine. The Biscay green, which is represented in the Vivetta collections, deserves special attention.