We all look forward to warm weather, and to help you pass the time while you wait, we offer you to think about your spring wardrobe. First and foremost, pay attention to bright prints that can transform any casual look to memorable one. In the coming season, colorful patterns will be extremely trendy: designers gave vent to their imagination and presented not only new solutions, but also the classic patterns in a modern reading.
Floral print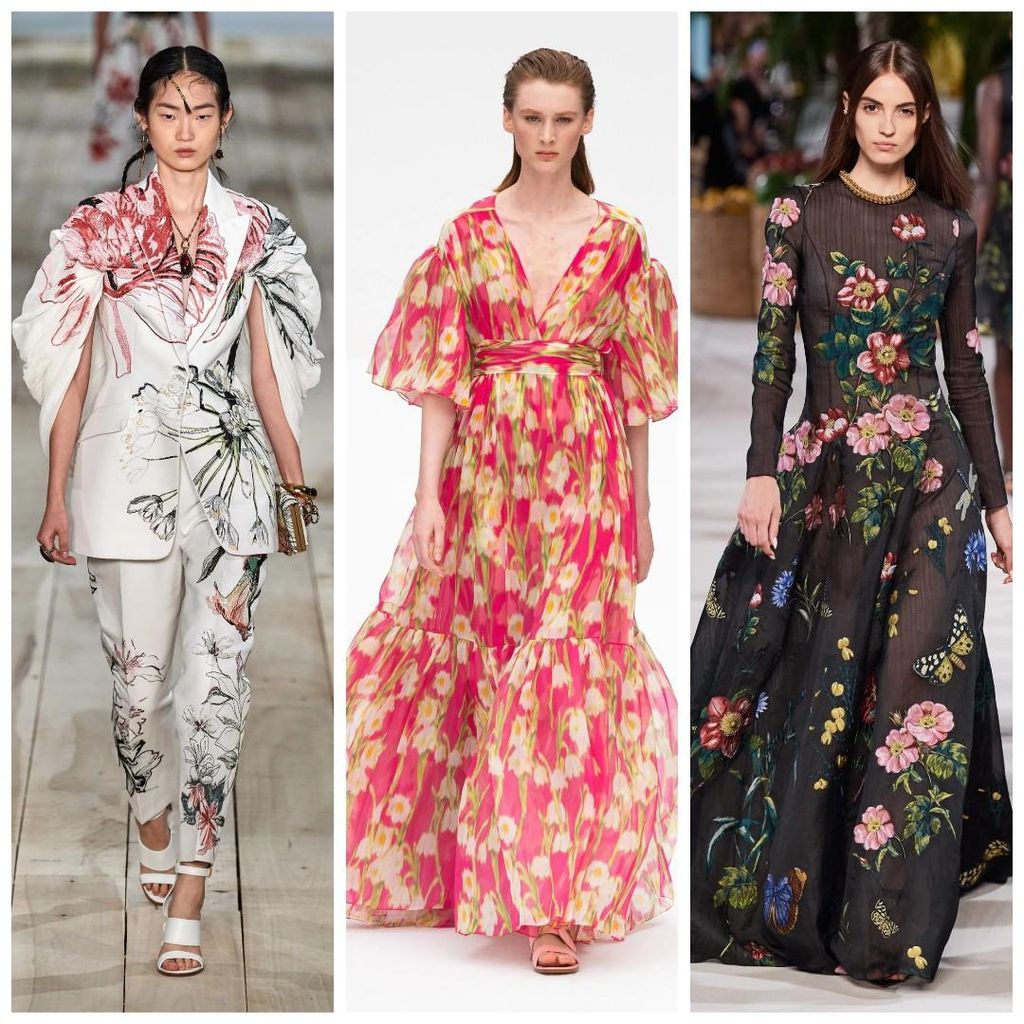 Alexander McQueen, Carolina Herrera, Oscar de la Renta
It would seem that a floral print is the most obvious option for spring and summer season. However, this year, designers offer new insight of the floral pattern. In Alexander McQueen and Louis Vuitton's collection we can see oriental motifs. Oscar de la Renta and Michael Kors are trying to drown out a riot of colors due to the dark background. Blumarine and Carolina Herrera follow the old path: the brands presented airy gowns, decorated with entire Botanical gardens.
Tropical print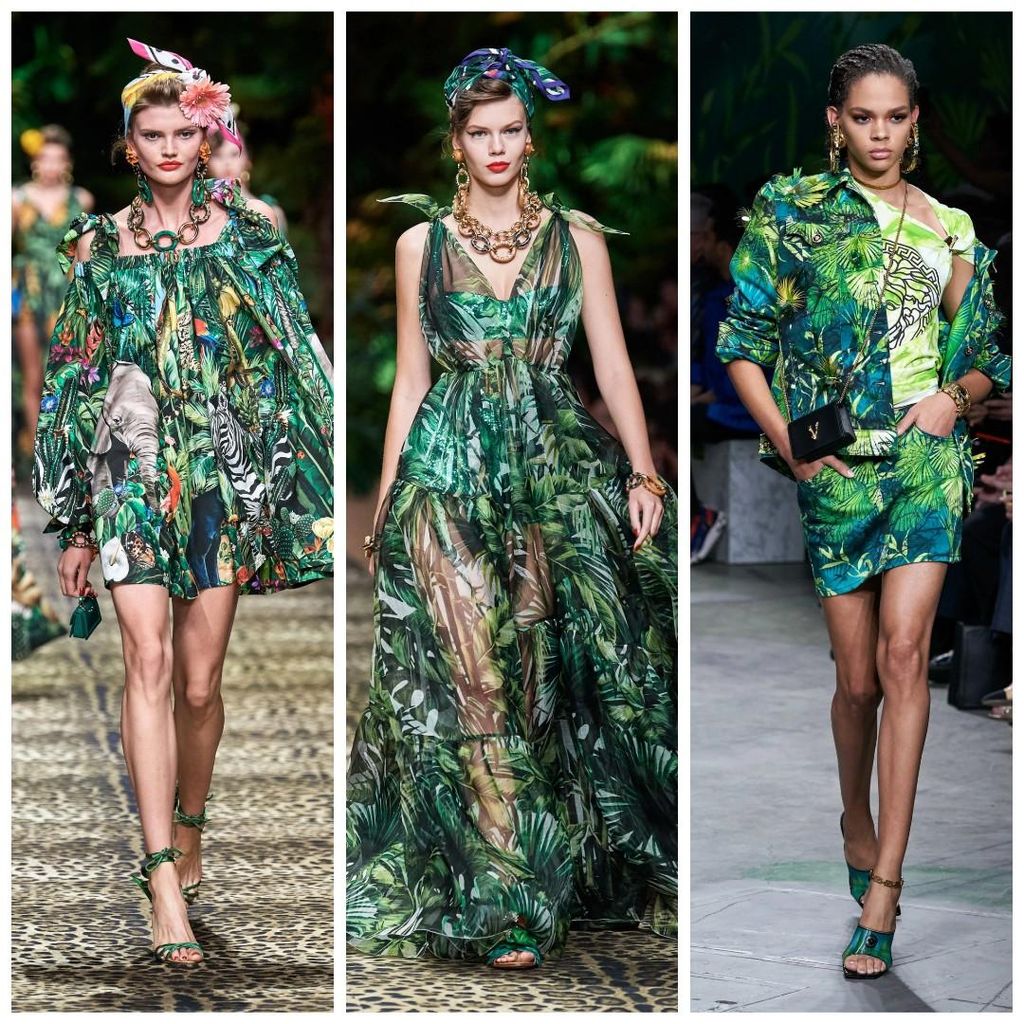 Dolce & Gabbana, Dolce & Gabbana, Versace
Juicy tropical print reminds you of warm countries and holidays, so this spring, make sure to add some clothing or at least an accessory with this pattern to your wardrobe. The outfits from the Dolce & Gabbana spring/summer collection can serve as an inspiration for creating interesting looks. The leitmotif of the outfits are sultry jungles. Palm leaves, combined with fruity and floral motifs, feature these dresses. In all its glory, the tropical pattern appears in the Versace collection: the dominant bright green color looks juicy and fresh.
Animal print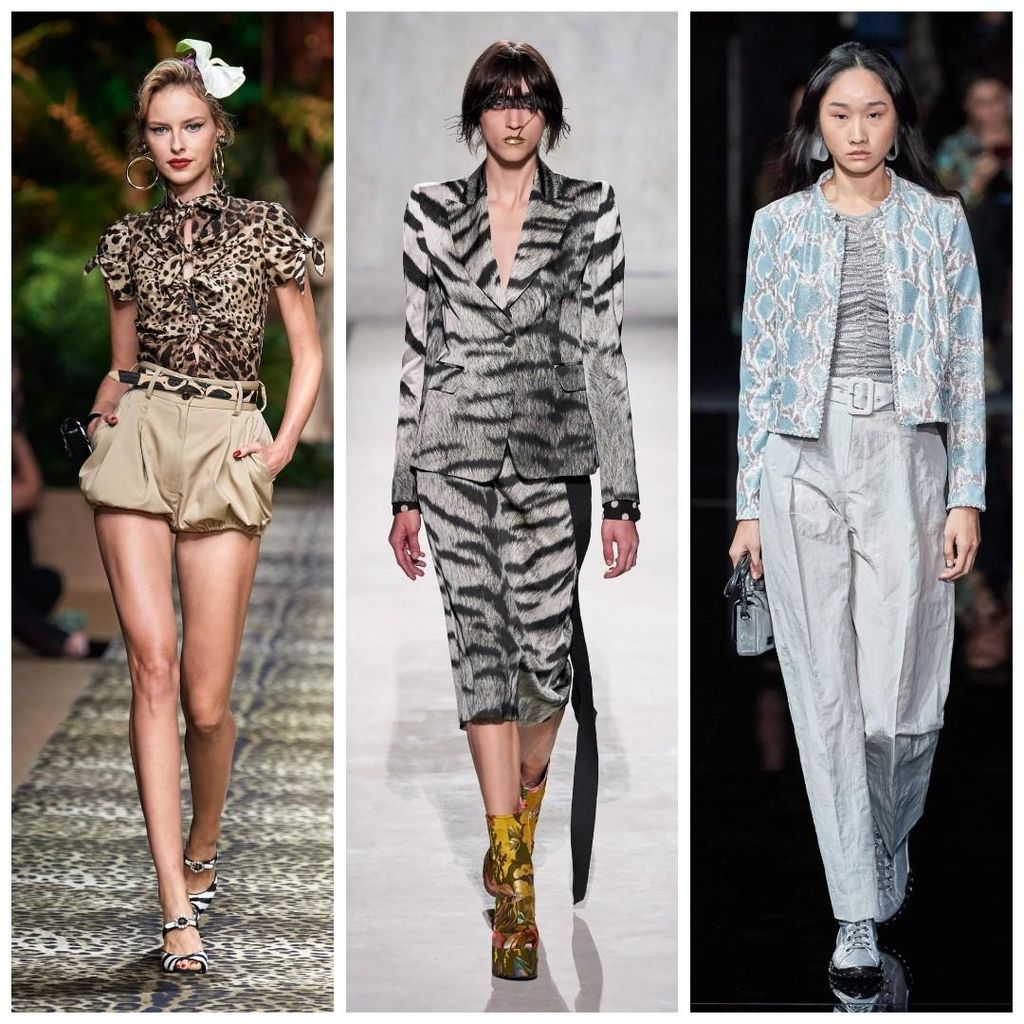 Dolce & Gabbana, Dries Van Noten, Emporio Armani
Animal prints are still relevant. The most popular one is leopard print, which is also embodied in the tropical collection of Dolce & Gabbana. This print has long been a classic on a par with plaid, but if leopard seems too provocative, then pay attention to the snakeskin pattern or Zebra print. References for creating new looks can be found in the collections of Emporio Armani, Bronx and Banco, Burberry and Dries Van Noten.
Polka Dots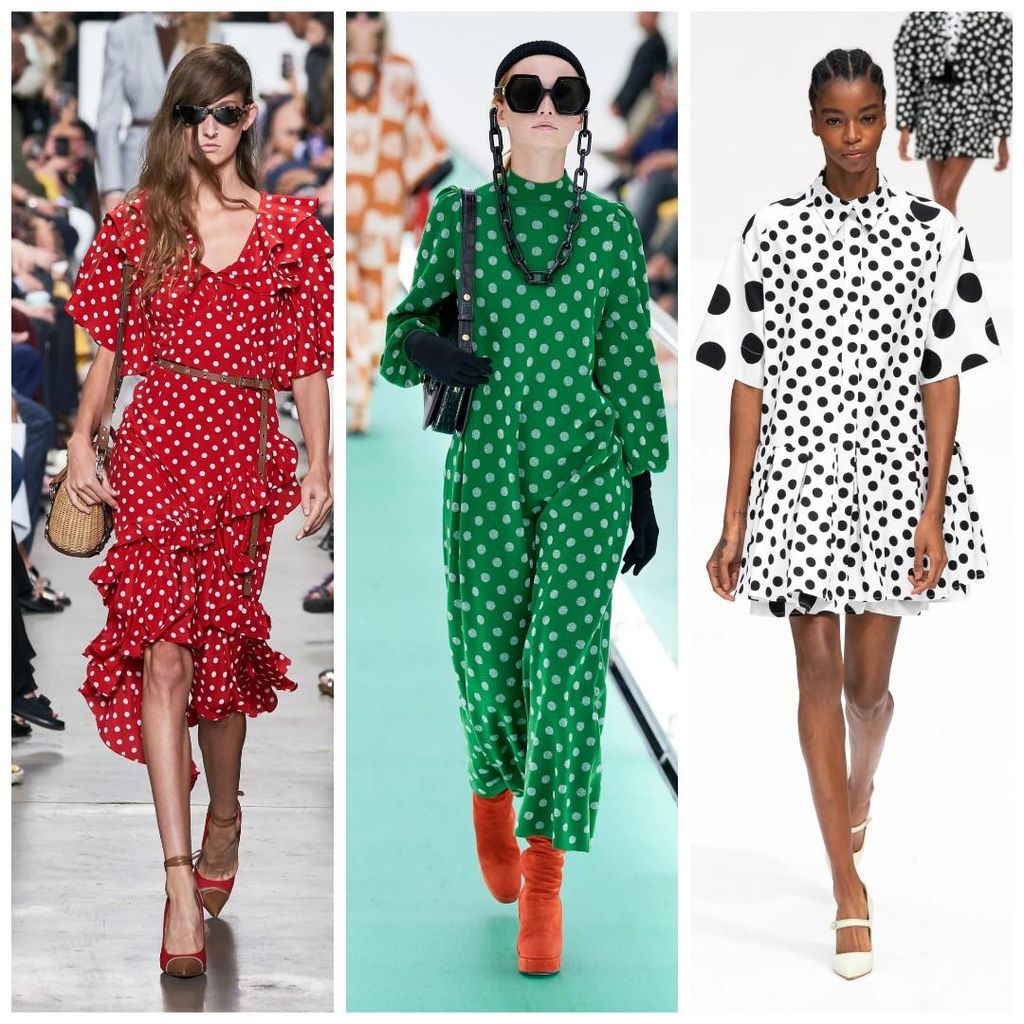 Michael Kors, Gucci, Carolina Herrera
Perhaps, the previous options seem to be too expressive to you, but the classic print polka-dot is concise and timeless. It's not just about red-and-white polka-dot (that was lit up in the Michael Kors collection), but also about less ambitious options. This is a Dalmatian pattern from Carolina Herrera and more concise options that can be found in the Dries Van Noten and Gucci's collections. This spring, polka-dots of all kinds will be extremely trendy: large and small, multi-colored and black-and-white, arranged randomly or creating a pattern. Select anything your heart desires.
Psychedelic prints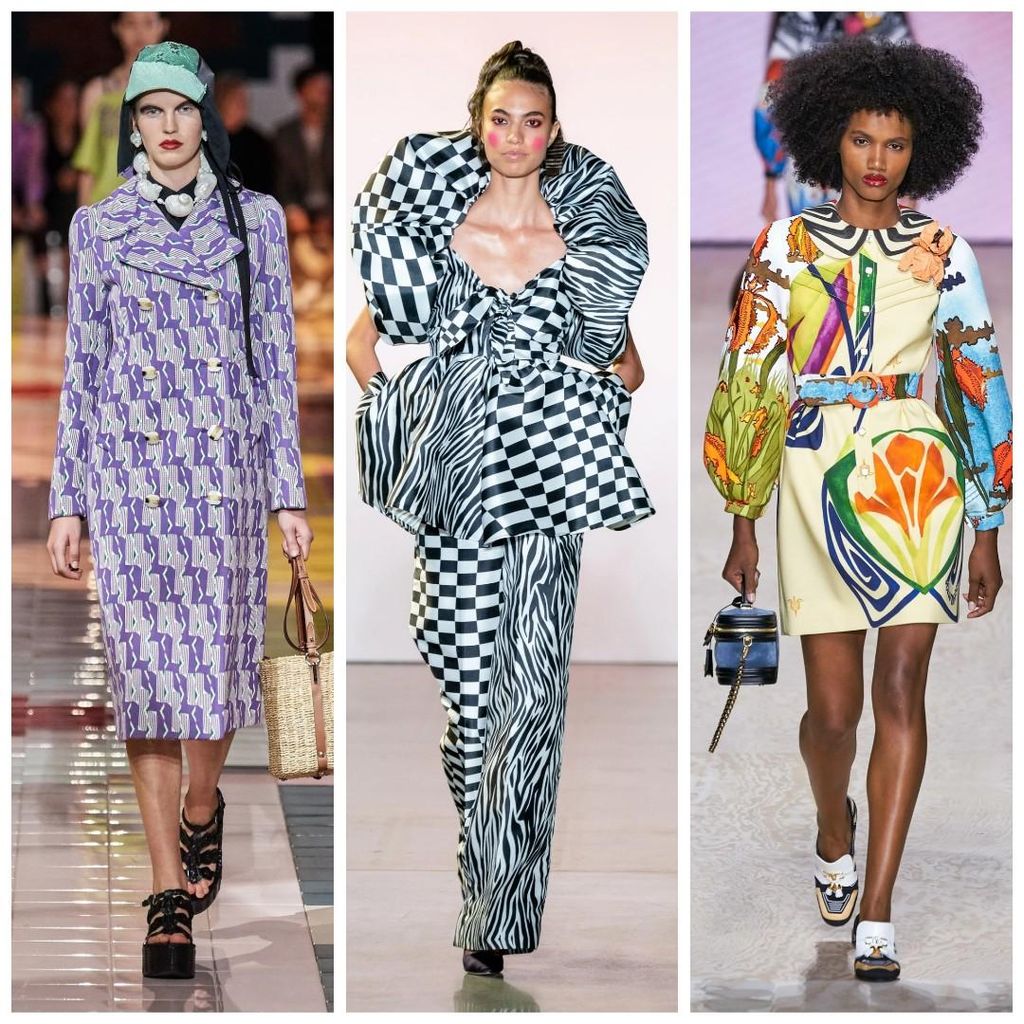 Prada, Christopher John Rogers, Louis Vuitton
Next spring, designers offer us to dive into the world of illusion and absurdity. Even such a serious brand like Prada, could not resist and presented several options of trench coats with bright motifs, that mess with your eyes. Christopher John Rogers went to the trick at all and presented outfits with optical illusions, and his example was followed by Halpern and Christopher Kane. Designers Louis Vuitton and Carolina Herrera were inspired by the works of abstract artists Dali and Picasso. Some looks may make you feel sick, but if you type the courage to try them on, the status of stylish icons is yours for sure.
Gingham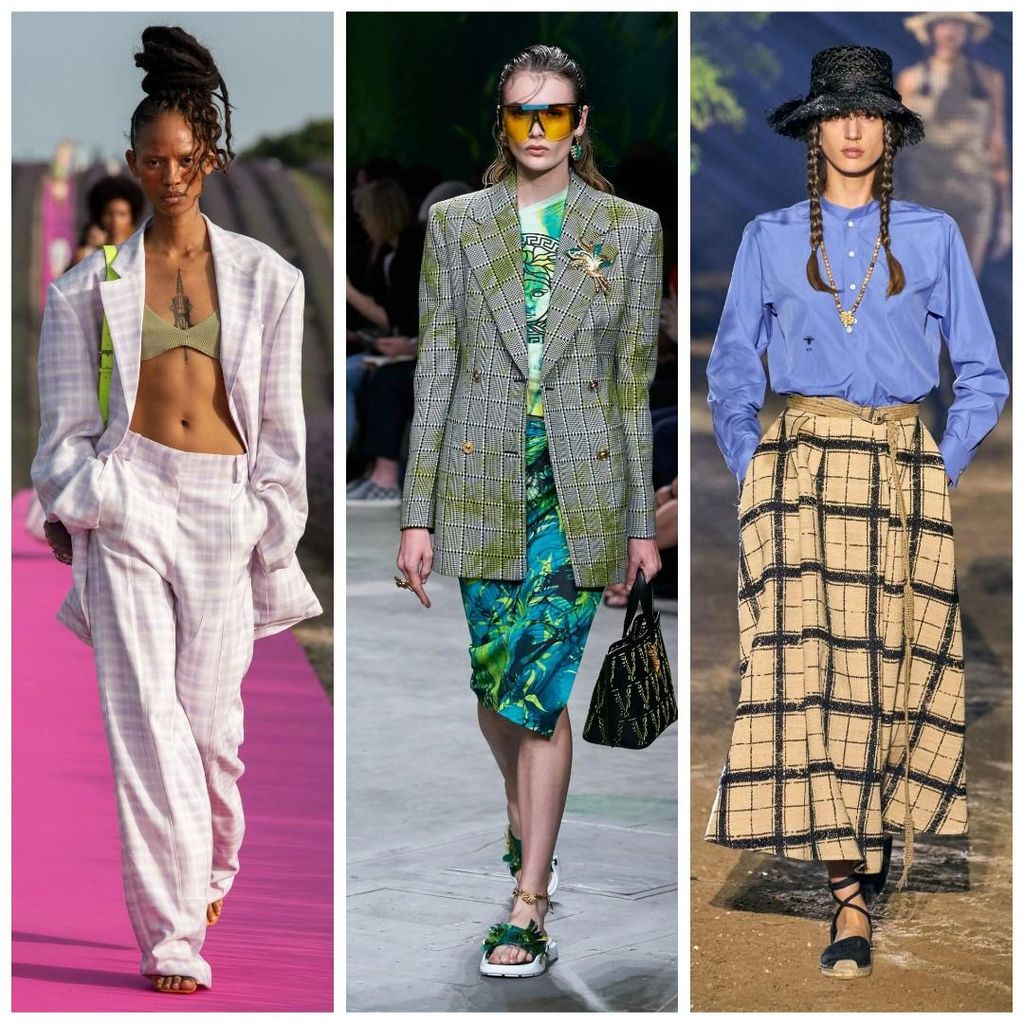 Jacquemus, Versace, Christian Dior
Another immortal story, that will switch its positions this spring. The designers did their best to save gingham seriousness and left nothing from business style. Jacquemus and Tory Burch offer to wear plaid in soft romantic colors, Christian Dior makes the lines blurry, as if they were sprayed. Versace, for example, does apply dark spots over the classic pattern. This technique resembles a game of shadows. We offer you to be less serious this spring and opt for more modern variants of this pattern.
Tie Dye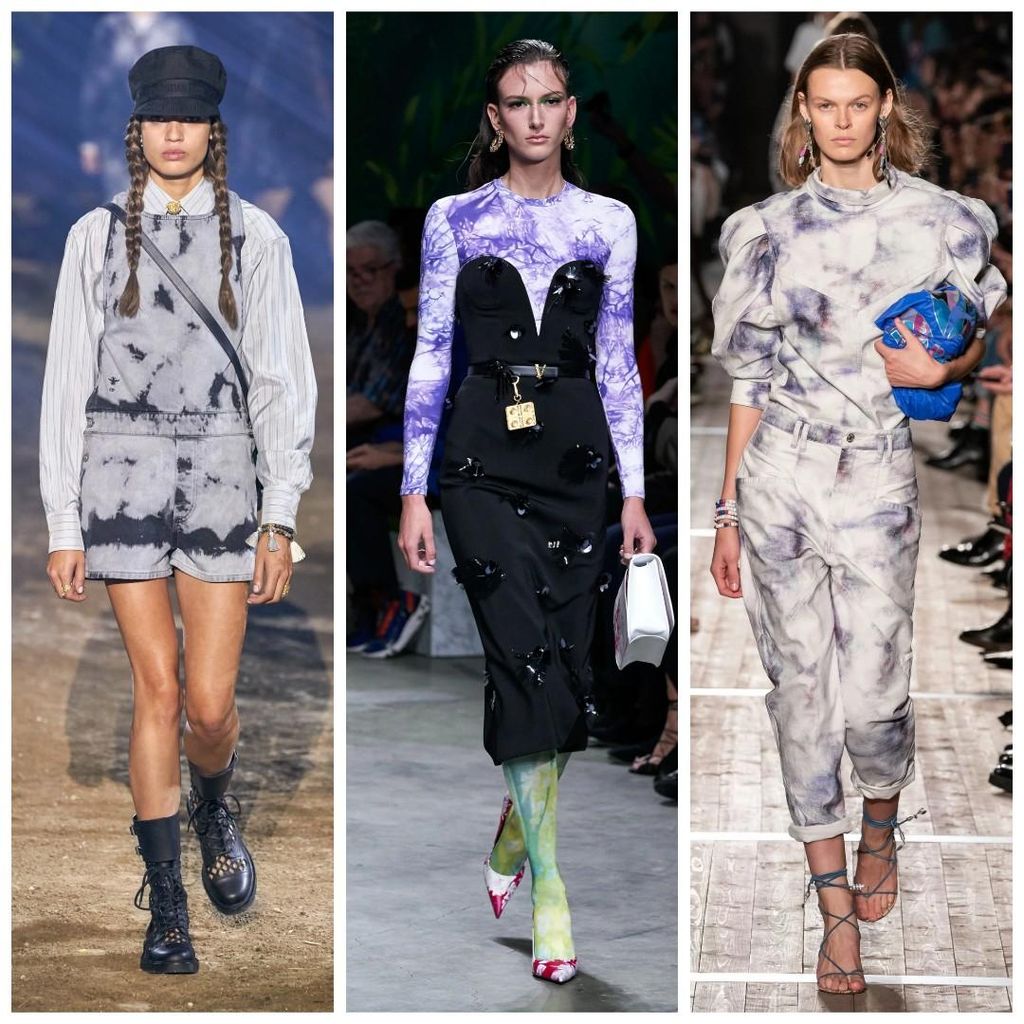 Christian Dior, Versace, Isabel Marant
This print looks like paint stains on the fabric, and it opens the imagination. While Christian Dior demonstrates the urban option, Isabel Marant and Versace advise to pay attention to bright colors and combinations. This spring, the Tie Dye pattern will help to diversify your image.