While sitting at home, don't lose time in vain! Let's carefully study what outfits won't be suitable for work when the quarantine is over.
There are some fashion rules in offices, so don't forget that clothes, we opt to go to work, are a part of our professional image. The style, we follow, can tell others a lot, even on a non-verbal level: it's important to pay attention to how we dress and what we want to convey. Even if your company doesn't follow a strict dress code, it's not a reason to put on old-boring jeans and a stretched sweater in the morning. We'll tell how you shouldn't dress for the office.
Preppy style
The preppy style appeared in the 50's of the XX century and immediately proved to be at the peak of popularity: plaid jumpers, diamond pattern, a V-neck, Oxford shirts, socks, Polos, plaid mini skirt are all the main signs of a preppy style. Even in an informal setting, such clothes look careless and frivolous, so you definitely should not come to the office in the "back to school" uniform. And for those who are still in love with the uniform of private educational institutions, there's a lsmall life hack: you don't need to dress in school clothes from head to toe. Add just one detail to a laconic look: a club jacket with a logo or socks - and no one will accuse you of imitating high school students.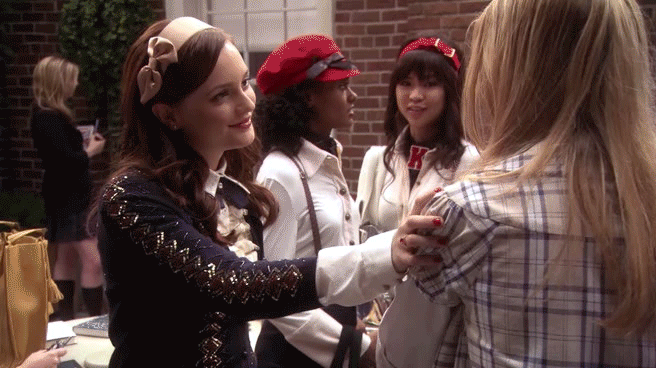 Bluestocking
Do you remember the whole story that unfolded with sky-blue sweater in a famous movie? (If not, be sure to review "The Devil Wears Prada"). Old-fashioned shoes, baggy clothes, dull colors of dresses and skirts are real signs of an insecure person. It's so easy to feel sad in these clothes: cozy but not business clothes don't tune on workdays. Therefore, if you don't want to become the subject of your colleagues' discussion, don't put on old-fashioned and boring clothes.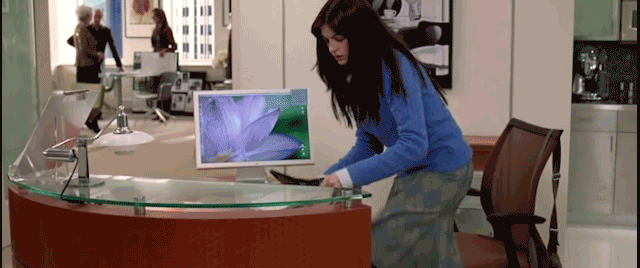 Pink total-look
Fully pink (including sunglasses and accessories) monochrome outfit looks cute only on a five-year-old girl. Fan of glitter, glamour and all shades of pink invite to leave your favorite clothes for dates and parties. For workdays, opt for calmer shades, because the stereotypes, imposed on society by various movies (as a rule, blondes in pink aren't taken seriously) can affect your career growth and team relationships.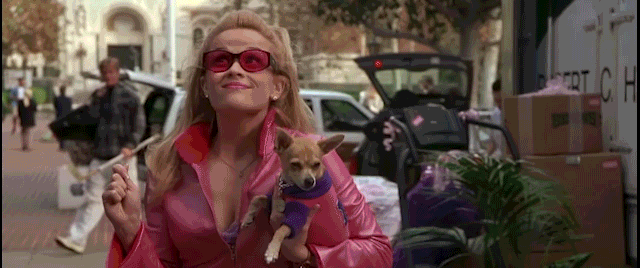 Sports style
It's impossible not to love tracksuits, sneakers, crop tops and flannel shirts, but such clothes are completely inappropriate in the office (even if it doesn't have any dress code). The only type of work that allows sports and home clothes is working from home. But if you have to go to the office every day, leave all these cozy items for sports club or until the weekend.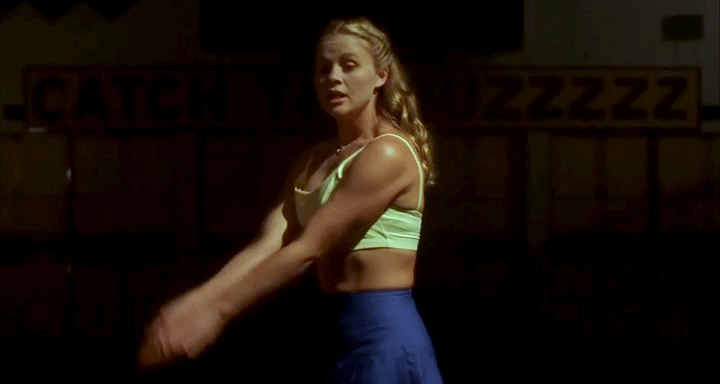 Mini skirt
The optimal length for an office skirt is up to the knee, while the style can be very diverse: from the strict and concise pencil skirts to A-line and pleated options. A mini skirt won't set you or your colleagues up for working mood. So, before you go to the office, make sure that the length of the skirt doesn't violate accepted norms. In some cases, even shorts are appropriate for offices, if these shorts are Bermuda. And save mini-skirts and ultra-short shorts for club parties or a beach.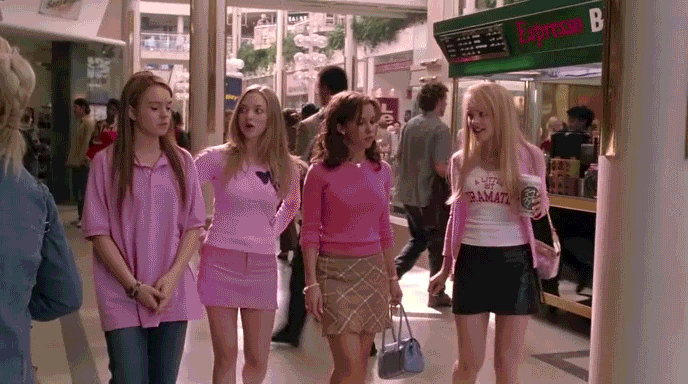 Boldly and Provocatively
Unfortunately, (or fortunately), not all women's clothes are appropriate in the office: open necklines, tights with arrows and bright makeup are more suitable for a party or a date. Provocative outfits can cause gossip among colleagues and negatively affect your career. Banned clothing also includes items with latex effect, leather pants and skirts, and other elements of subcultures. Your favorite blouse with an open neckline should be complemented with the jacket (you can leave it in the office if you have a meeting with your friends in the evening), and replace red lipstick with nude shades. Dark lipstick color in the morning is highly inappropriate in the office: purple and Burgundy hues in the early hours look like you haven't washed after a wild party and come to work, forgetting to remove your make-up.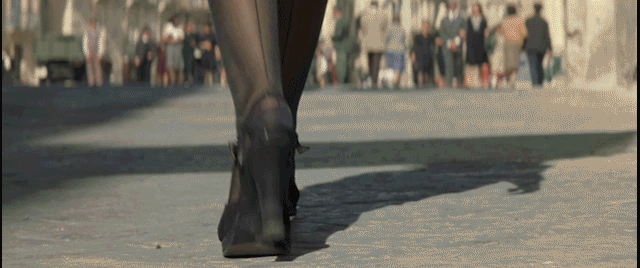 The Baroque style
Dresses with long trains and huge puffed sleeves in the style of Elie Saab will look perfect on the red carpet, but not in the office. Excessive drapery, exaggerated, avant-garde suits and dresses will be inappropriate to look at the office, and you'll have all chances to pass as the "weird girl from the marketing department". If everyday looks seem too boring and bland – add interesting details and accessories in small quantities. But don't forget that Marie Antoinette-style clothing (for example, review the last Moschino show) is not the best option for the office wardrobe.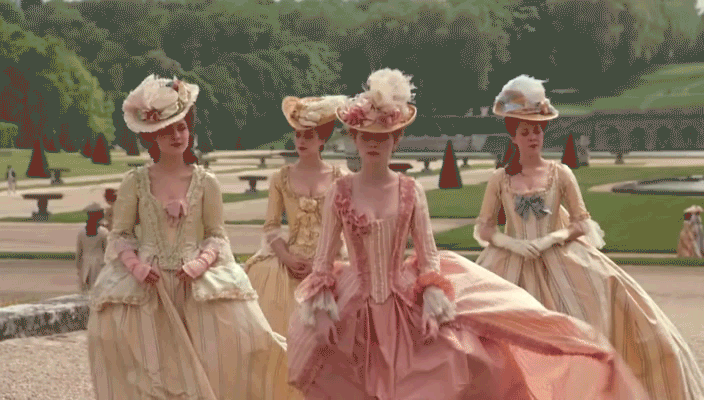 However, much depends on where you work: if you are in the fashion industry, you must demonstrate all trends of the season. It's important to consider if you face an event or important meeting. The same applies to any creative professions where such liberties as red lipstick in the morning, will be very appropriate: therefore, choose your business wardrobe with your professional activities in mind.