There are many stereotypes that after childbirth, mummy's life is all about diapers and cleaning. These stylish Insta-moms prove by their own example that all the rumours and prejudice are not true! They run their personal Instagram blogs, in which they tell how to take care of themselves, dress stylishly, raise children and maintain a great relationship with husbands and friends.
Elena Kuletskaya @elenakuletskaya – 433 thousand subscribers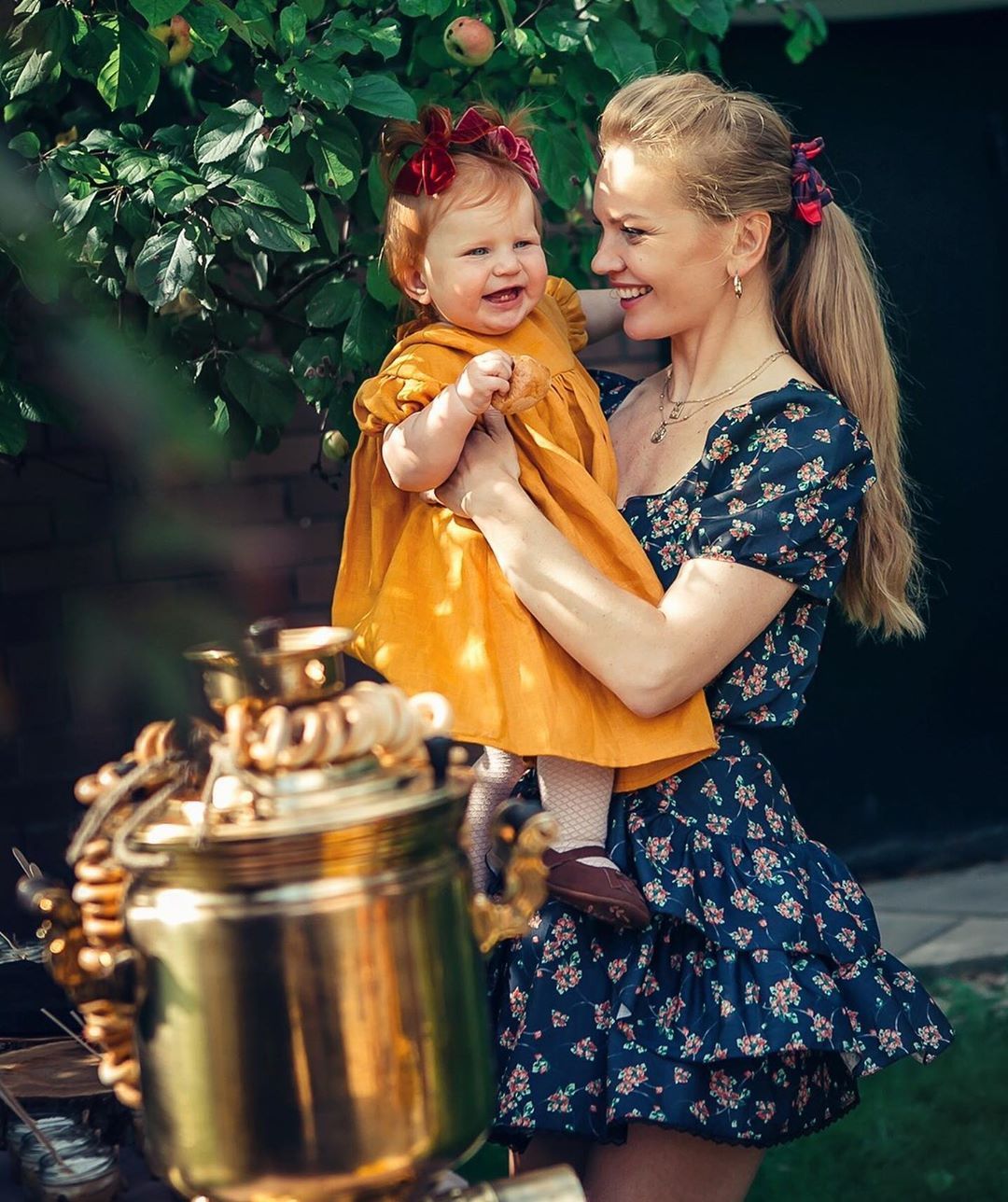 instagram.com/elenakuletskaya
Elena Kuletskaya is a model and TV presenter who, together with her husband Stanislav, brings up two beautiful and charming daughters: three-year-old Nika and one-year-old Alexandra. After going on maternity leave, she began developing her Instagram blog and posting photos of her family, telling followers how she spends time with her children and loved one. Elena isn't ready to finish her career yet, she perfectly manages to combine the roles of a media person and a caring mother. She plays sports, dresses stylishly, shares bright pictures from her travels, funny phrases of her elder daughter and puts out video recipes.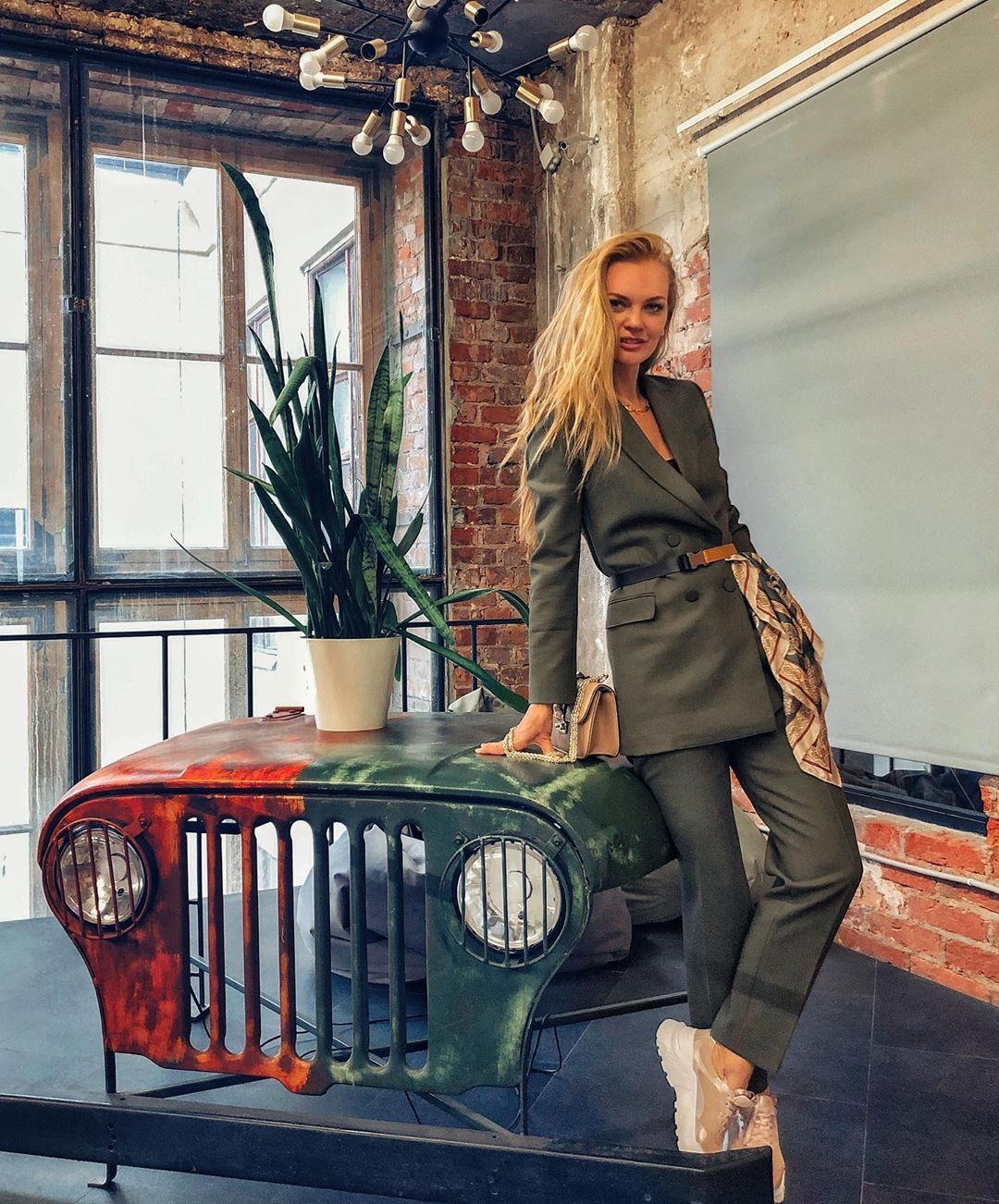 instagram.com/elenakuletskaya
Now the young woman is less often starred for fashion brands, but more time is devoted to a leading career. Elena gives advice on child-rearing and caring for yourself not only on Instagram, but also in the author's TV show "Happy Mother' Diary".
Ekaterina Flotskaya @katieflotskaya – 205 thousand subscribers

instagram.com/katieflotskaya
Ekaterina Flotskaya is a blogger, presenter, employee of Cosmopolitan Russia magazine and mother of three-year-old daughter Adriana. On her Instagram, she shows the inside of glossy life and often publishes fashionable looks. Sometimes we have a great pleasure to see paired looks, too. And, of course, Ekaterina shares moments of child-rearing, for example, tells how not to be afraid to travel with a little baby. Now the young woman is waiting for her second child and shares with readers the nuances of preparing for childbirth in another country.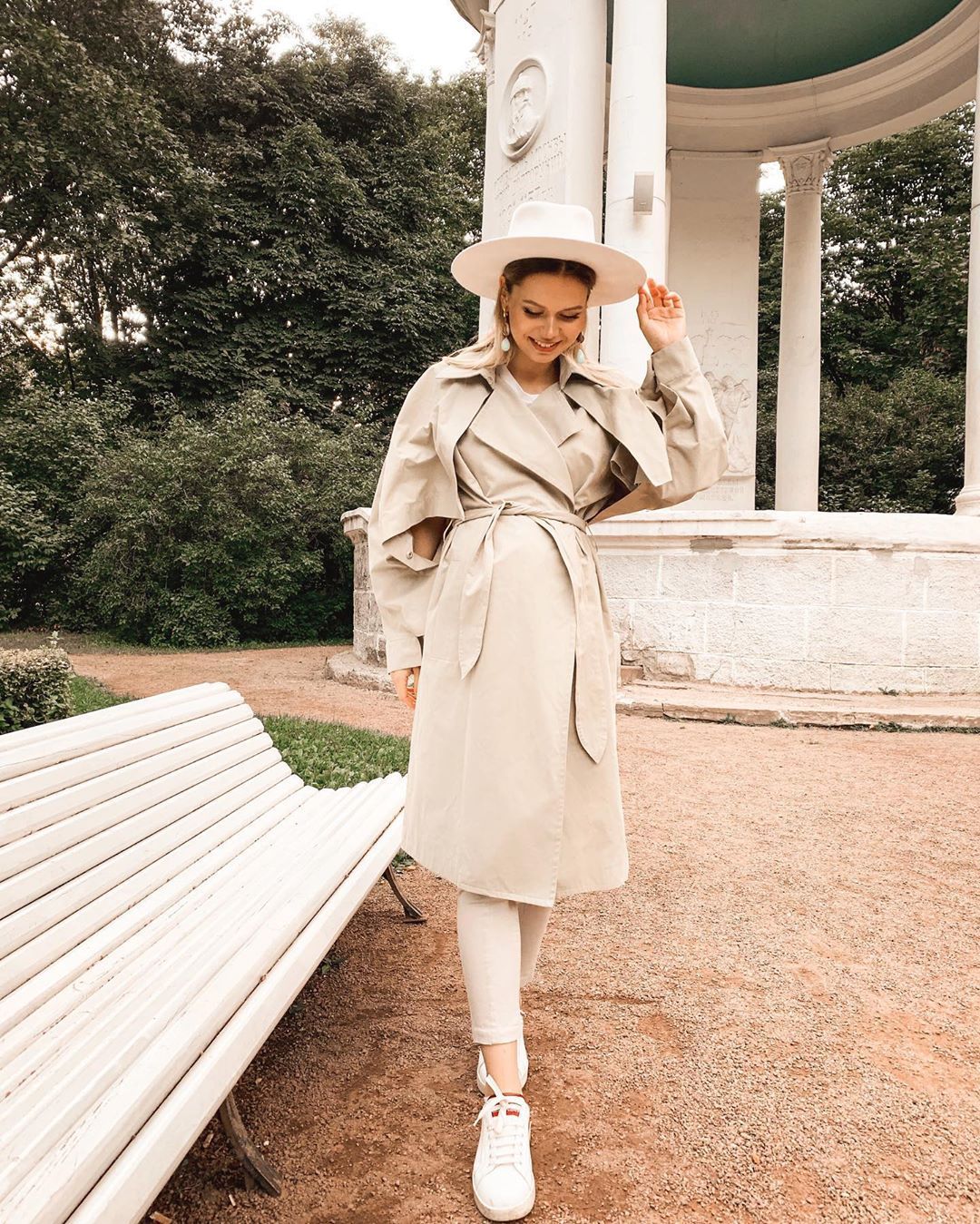 instagram.com/katieflotskaya
In addition to working days, fashion and family photos, Ekaterina often tells about her favourite beauty treatments and simple recipes. She says that she is very lucky with subscribers, because her blog has no haters, on the contrary, everything is very delicate and radiating positive emotions. For this reason, she is happy to share personal aspects with her subscribers.
Tatiana Ilyicheva @arhiledi24 – 309 thousand followers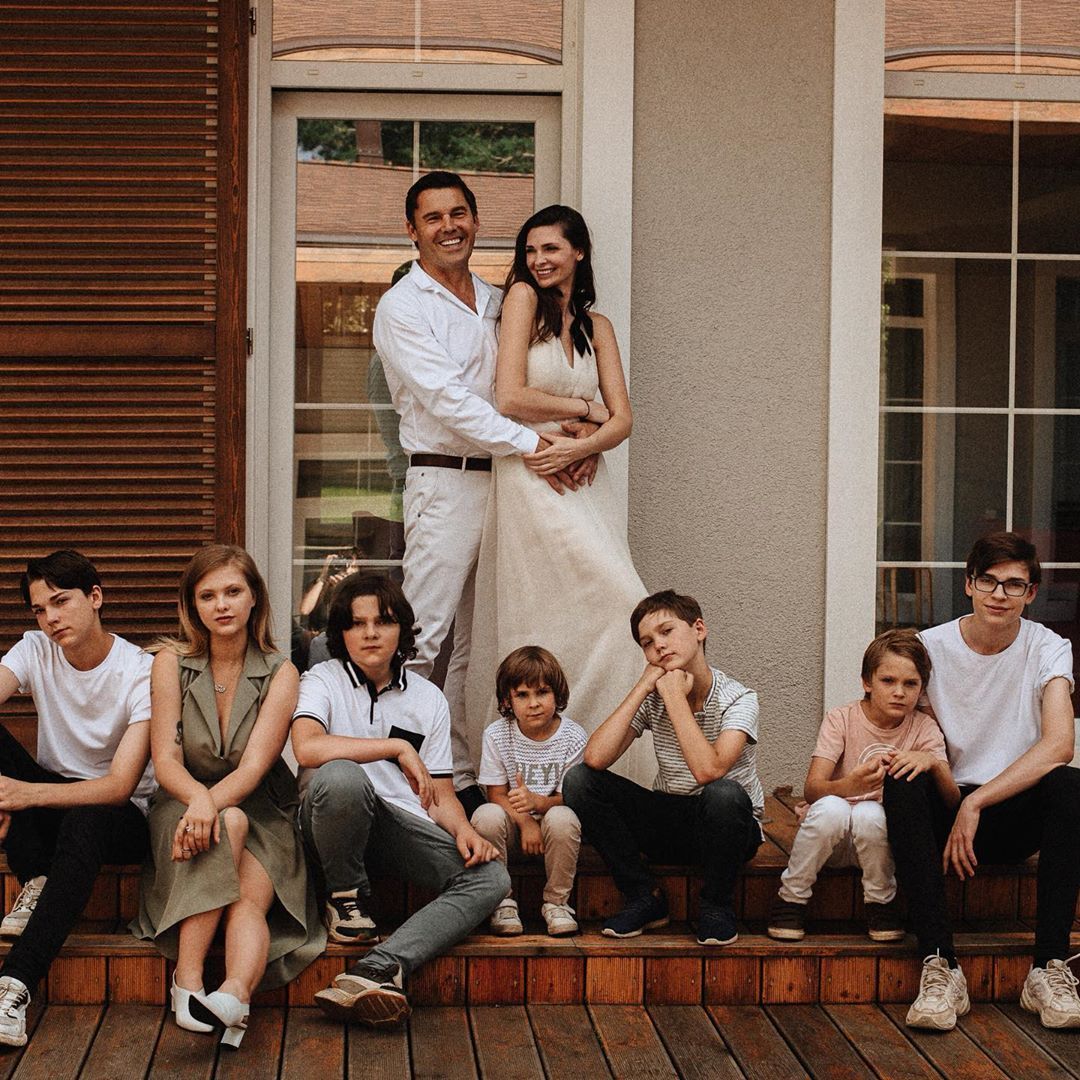 instagram.com/arhiledi24
Insta-mom Tatiana Ilyicheva has seven children – six boys and one girl! Tatiana says that in her youth she never imagined herself as a mother with many children and didn't dream of a large family. Children for her are not a way of self-realization, but a great love. Tatiana isn't only a mother, but also a successful businesswoman – she runs a small showroom in which she collects the work of young designers.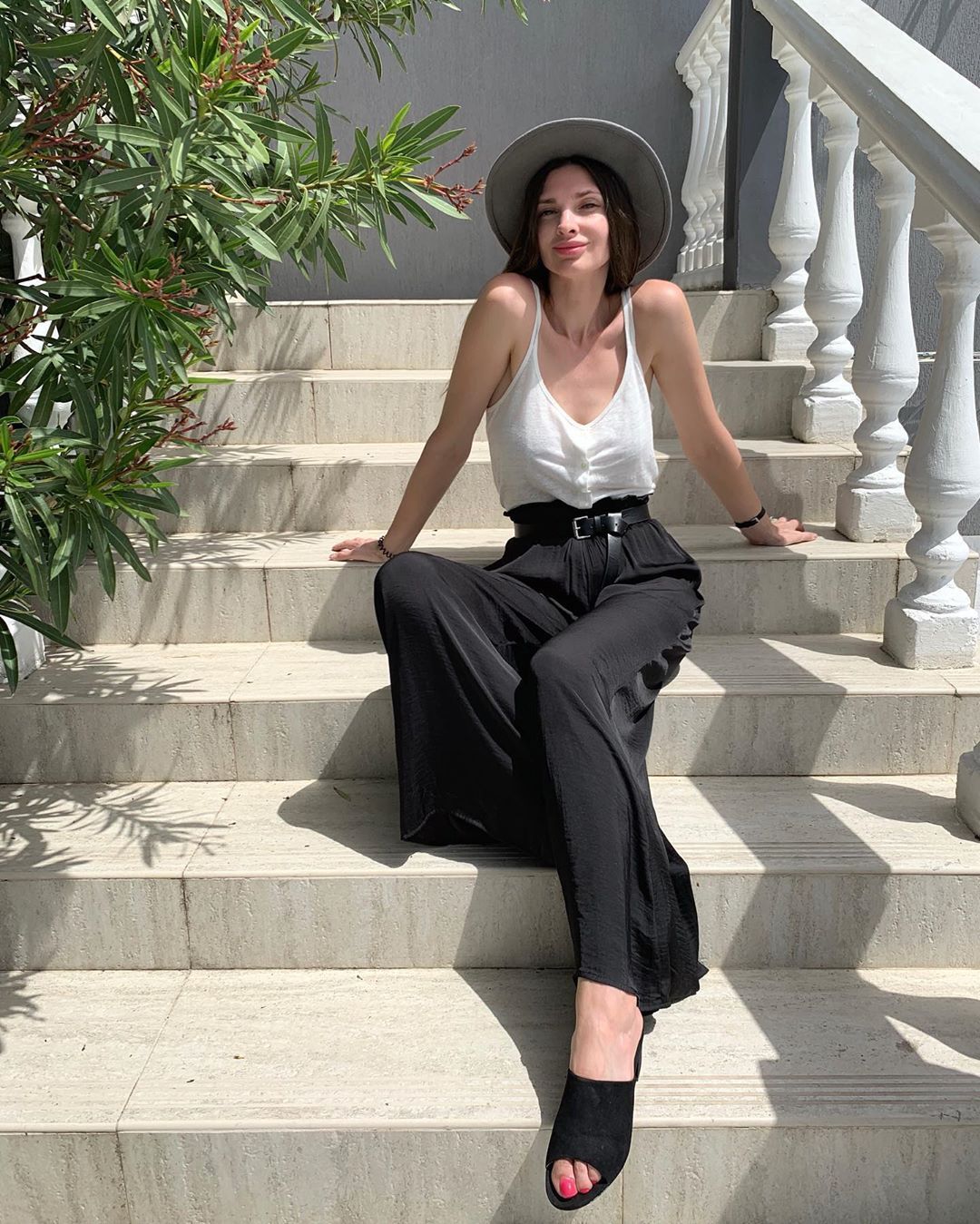 instagram.com/arhiledi24
Her account includes travel photos, fashion looks and family portraits. She willingly shares some psychological facts that she learns from her favourite books and personal experiences. Tatiana never raises her voice and doesn't punish children. And when the blogger is asked by subscribers about how to break up a fight with six boys, she replies that her sons have never arranged anything like this.
Ekaterina Dolgorukova @dolgorukova – 127 thousand followers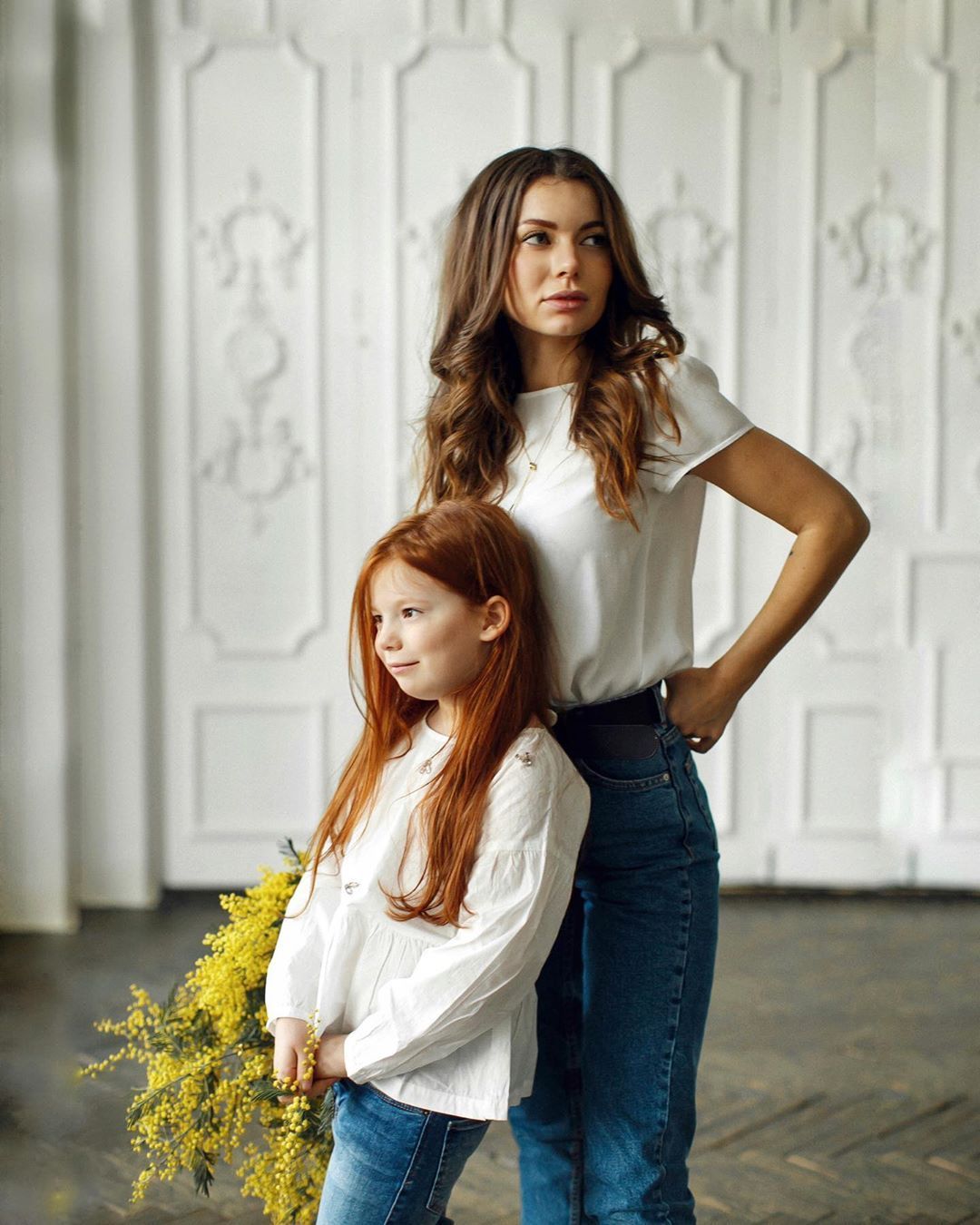 instagram.com/dolgorukova
Ekaterina Dolgorukova's Instagram blog has a long story, and in 2015 she even received the Instamam Award nomination "Trendy mom". Now she has a daughter Alexander and is engaged in the design of her clothing brand. In the profile, she calls herself Carrie Bradshaw, if she had children.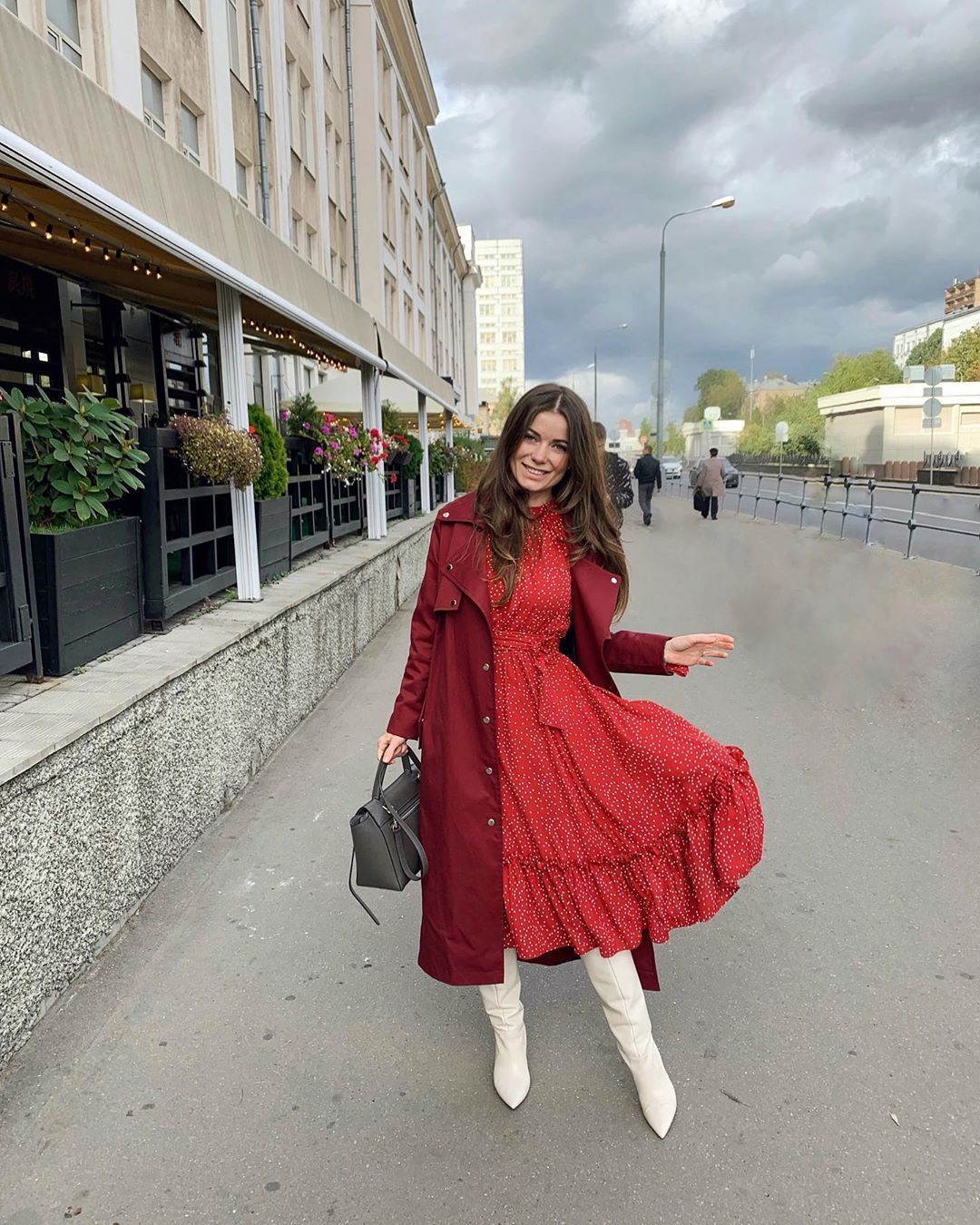 instagram.com/dolgorukova
In the posts, Ekaterina talks about how to communicate better with the child, shares her favourite movies, books and stylish images. She doesn't give advice, she only tells life stories. Ekaterina dreams that one day there will be a film based on her blog and says that it must be a comedy with elements of a thriller.
Julia Engel @juliahengel - 1, 2 million followers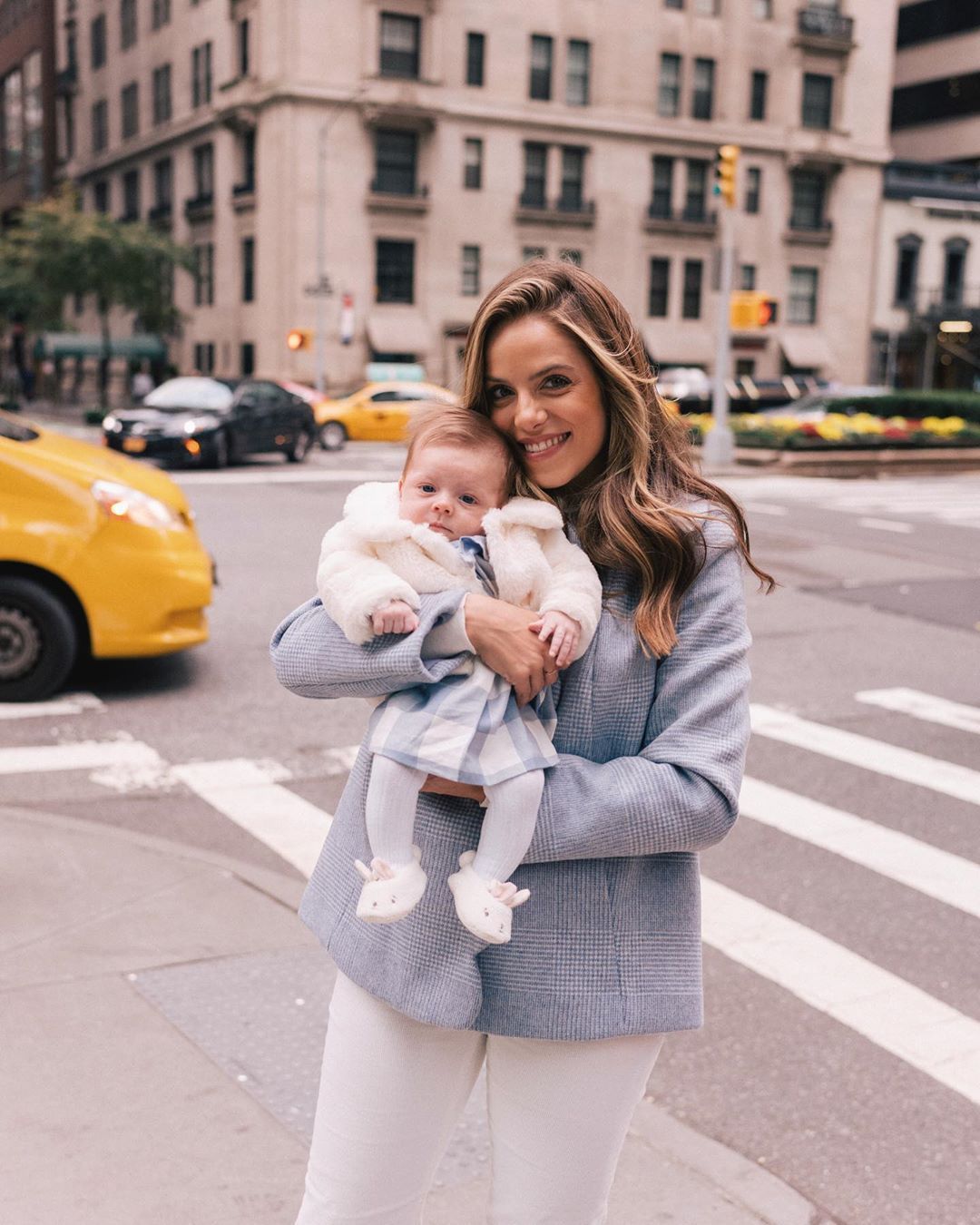 instagram.com/juliahengel
Julia lives in California and has a young daughter, Clementine. Her blog has become a source of inspiration for many subscribers. Julia often publishes romantic and stylish photos of her looks and pictures of the interior of her cozy apartment.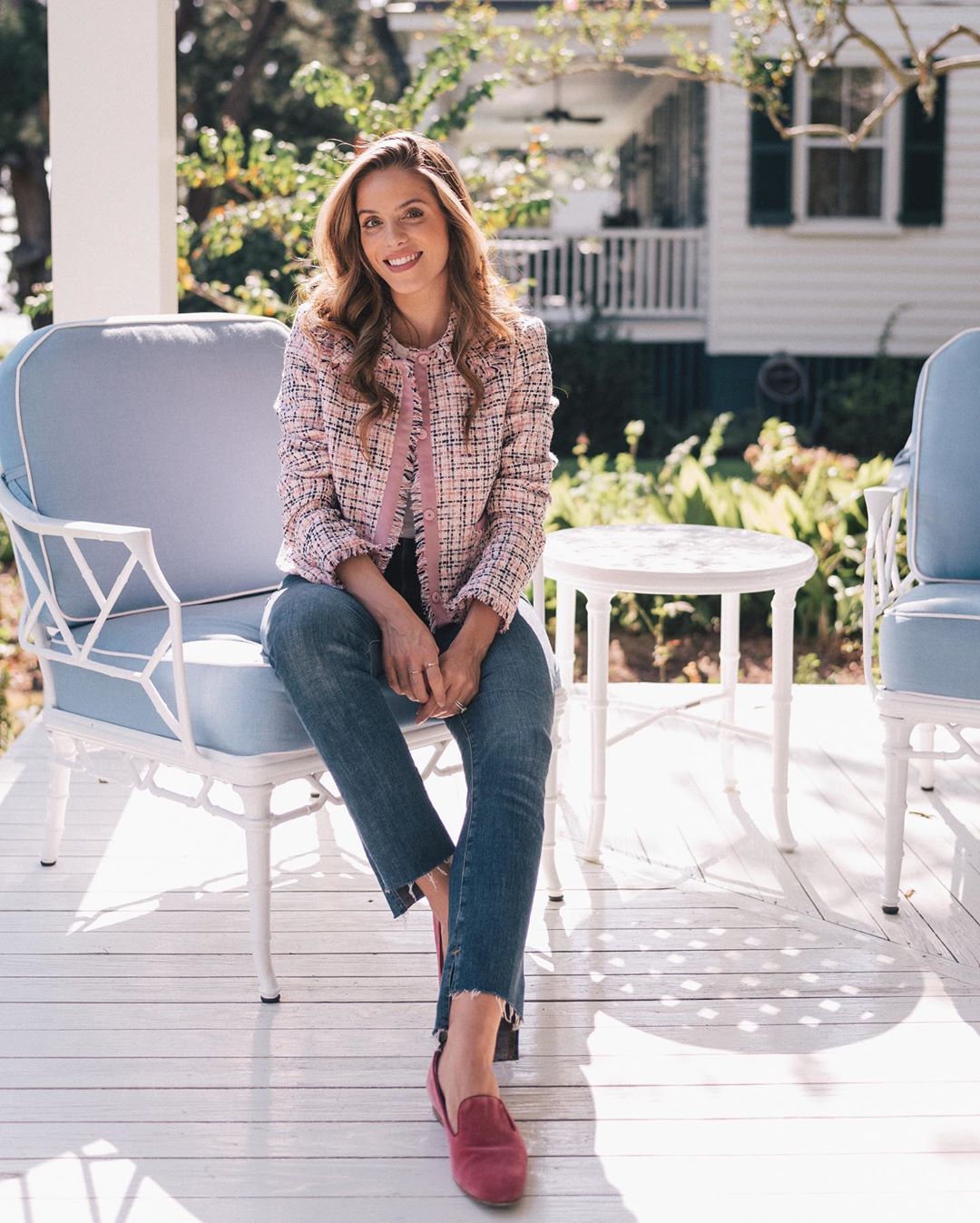 instagram.com/juliahengel
In addition to her personal account, she blogs about fashion and comes up with clothes for her brand Gal Meets Glam. She often becomes a model for lookbooks of new collections and tells girls how to combine colours and clothes better. Basically, the young woman posts stunning photos of her husband, child and a toy poodle. She doesn't often write large posts and mainly focuses on the visual part of the account. Sometimes Julia tells her followers secrets how to run successful pages and to collect a lot of likes and attract subscribers – she already has more than a million followers.
Meg @meg_legs – 487 thousand subscribers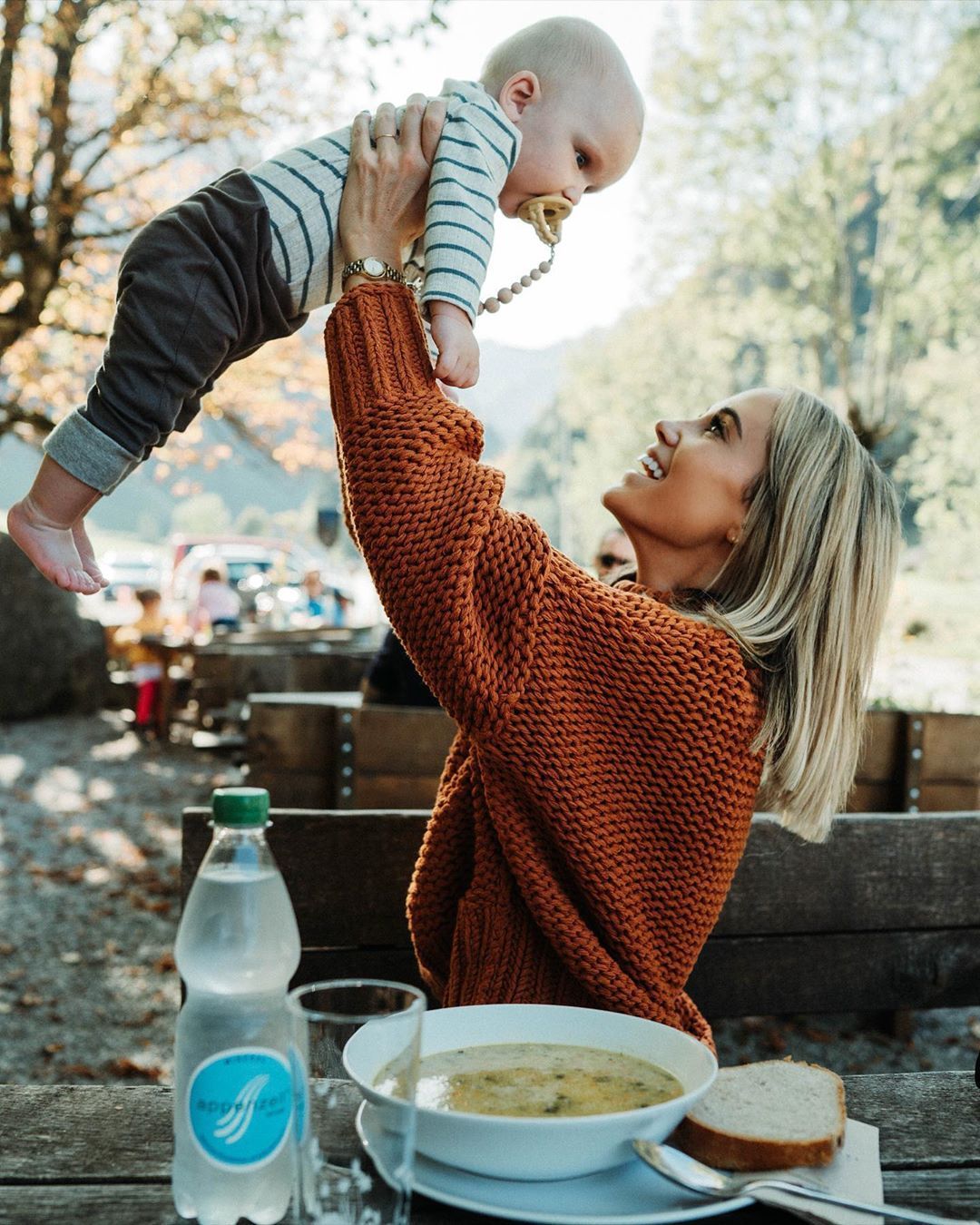 instagram.com/meg_legs
It's hard to know exactly what city Meg lives in: she travels so often that it's impossible to guess where she'll be tomorrow. Bur famous Insta-mom doesn't travel alone, her little son and two small dogs are always with her.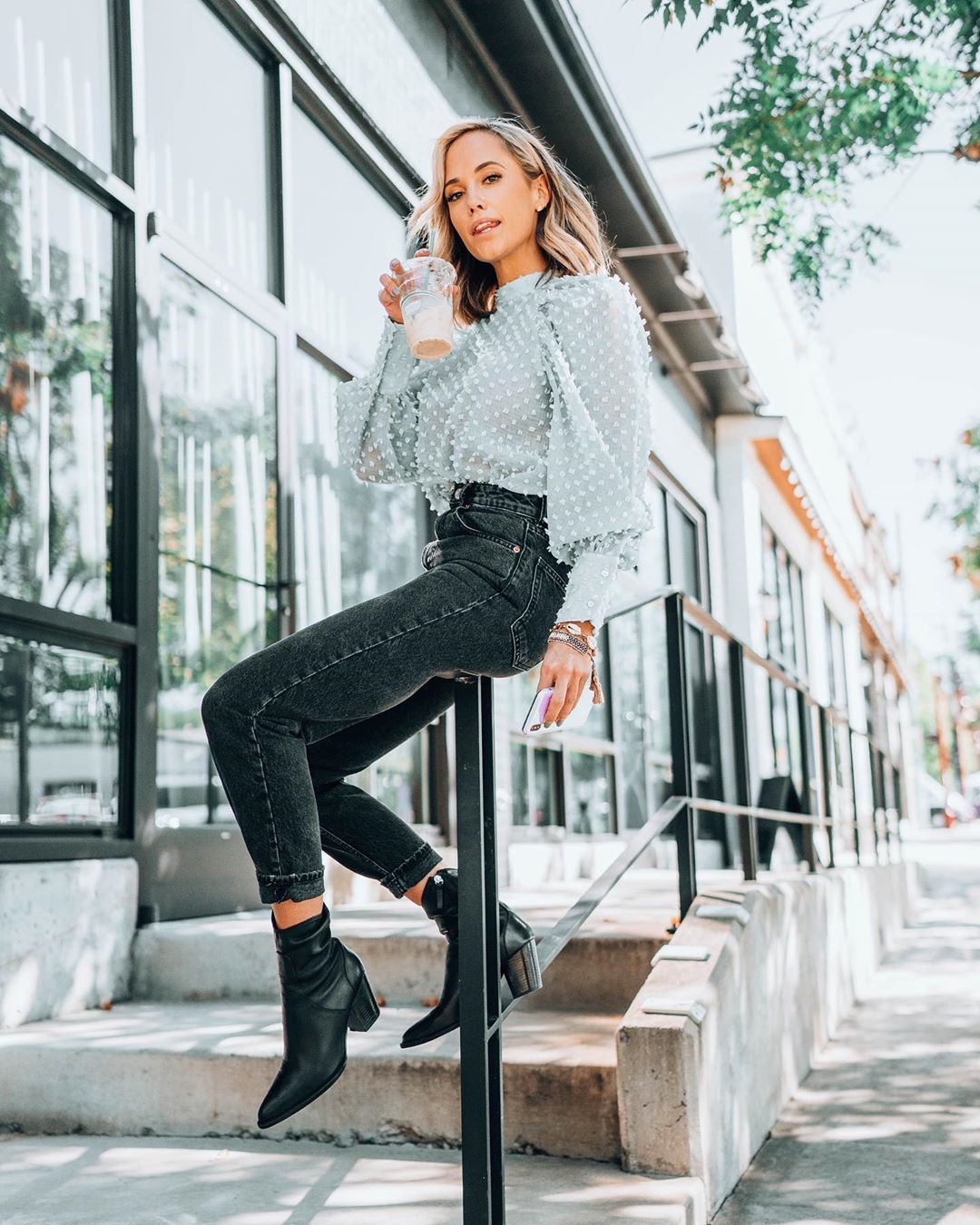 instagram.com/meg_legs
Meg has an innate fashion sense – she prefers to wear long chiffon dresses with floral prints, cozy knitted sweaters and felt hats. Each photo in her profile is a source of inspiration, happiness and endless love for life.