Creating new The Row fall/winter 2020 collection, designers focused on monochrome looks, conciseness and proportions. Mary Kate and Ashley Olsen managed to turn baggy bags, oversized suits, purposely sloppy styling into main trends of the coming season. The sisters themselves prefer black color in everyday life, therefore they present exactly the same style of casual chic on the runway.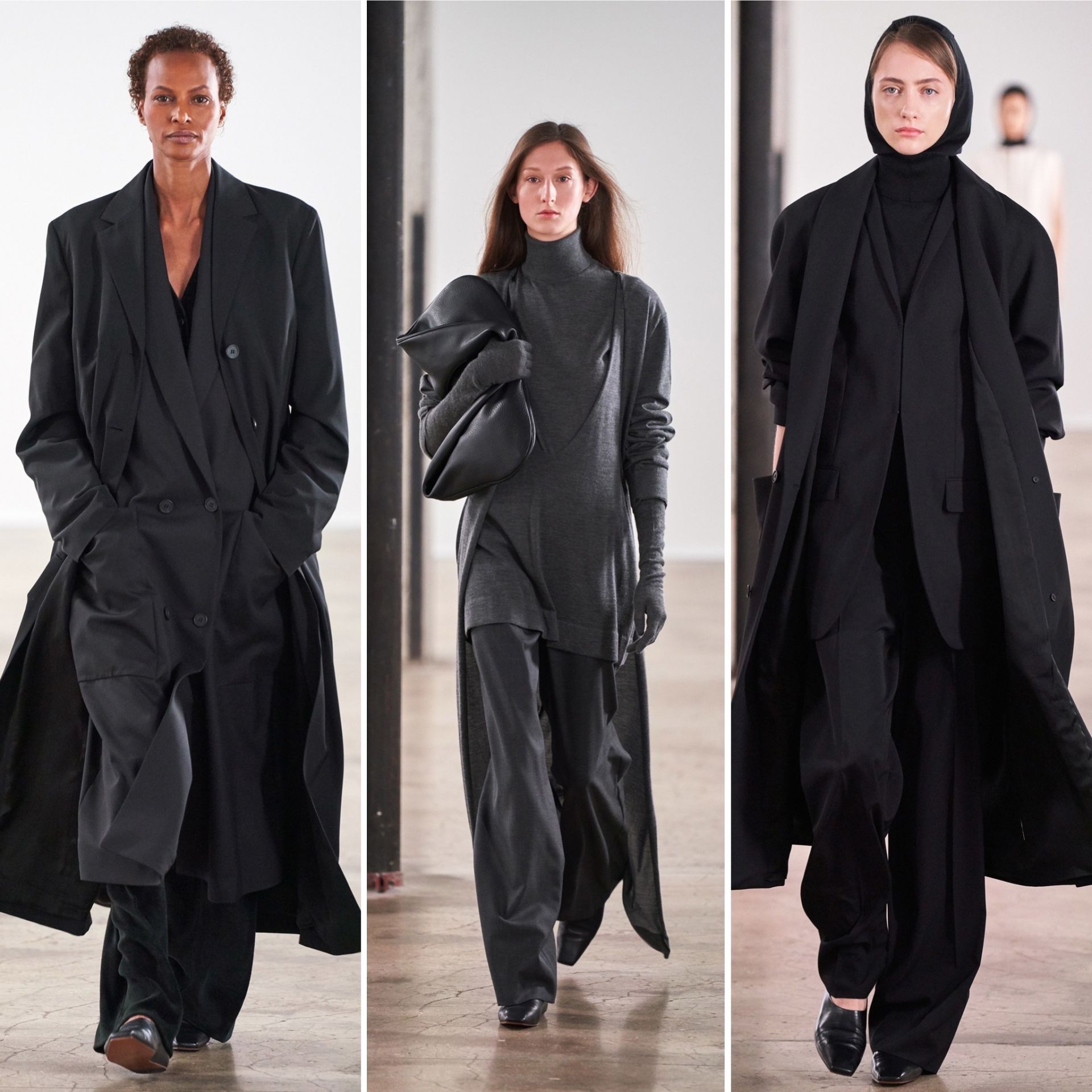 Photo: vogue.com/fashion-shows
The Olsen sisters choose minimalism not only when creating collections. The interiors of their shows are usually strict and concise. This time, Mary Kate and Ashley Olsen decided to show the result of their work in a half-empty room, decorated with installation of sculptures by an American artist Beverly Pepper.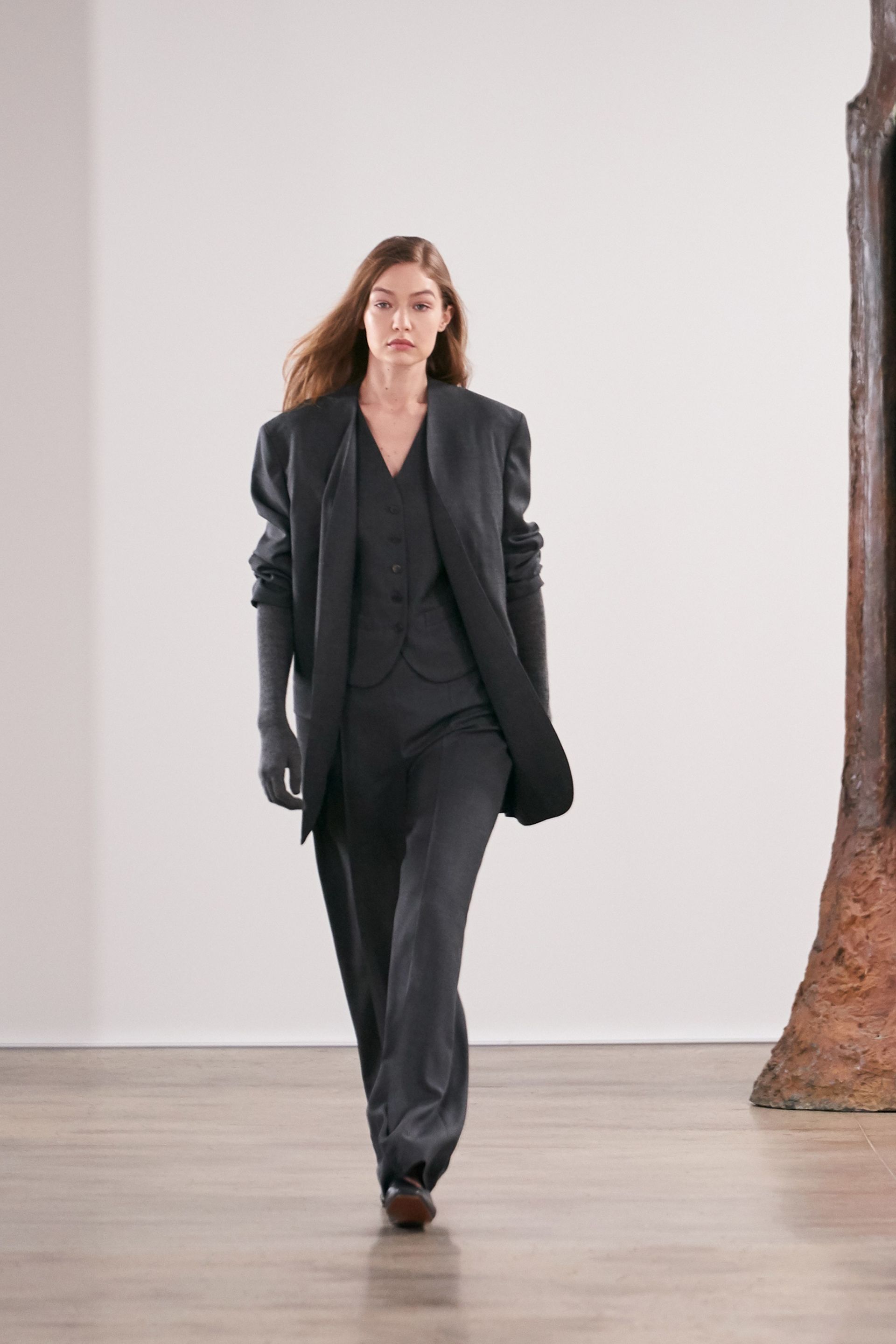 Photo: vogue.com/fashion-shows
The new collection refers to the laconic aesthetics of the 1990's. The Row reinterprets the business suit and puts quality and convenience first. A strict show stood out against the backdrop of ruffles and rhinestones from other catwalks. The sisters' designs certainly have a timeless quality. Palazzo trousers and maxi skirts in combination with flat slippers and boots deserve special attention.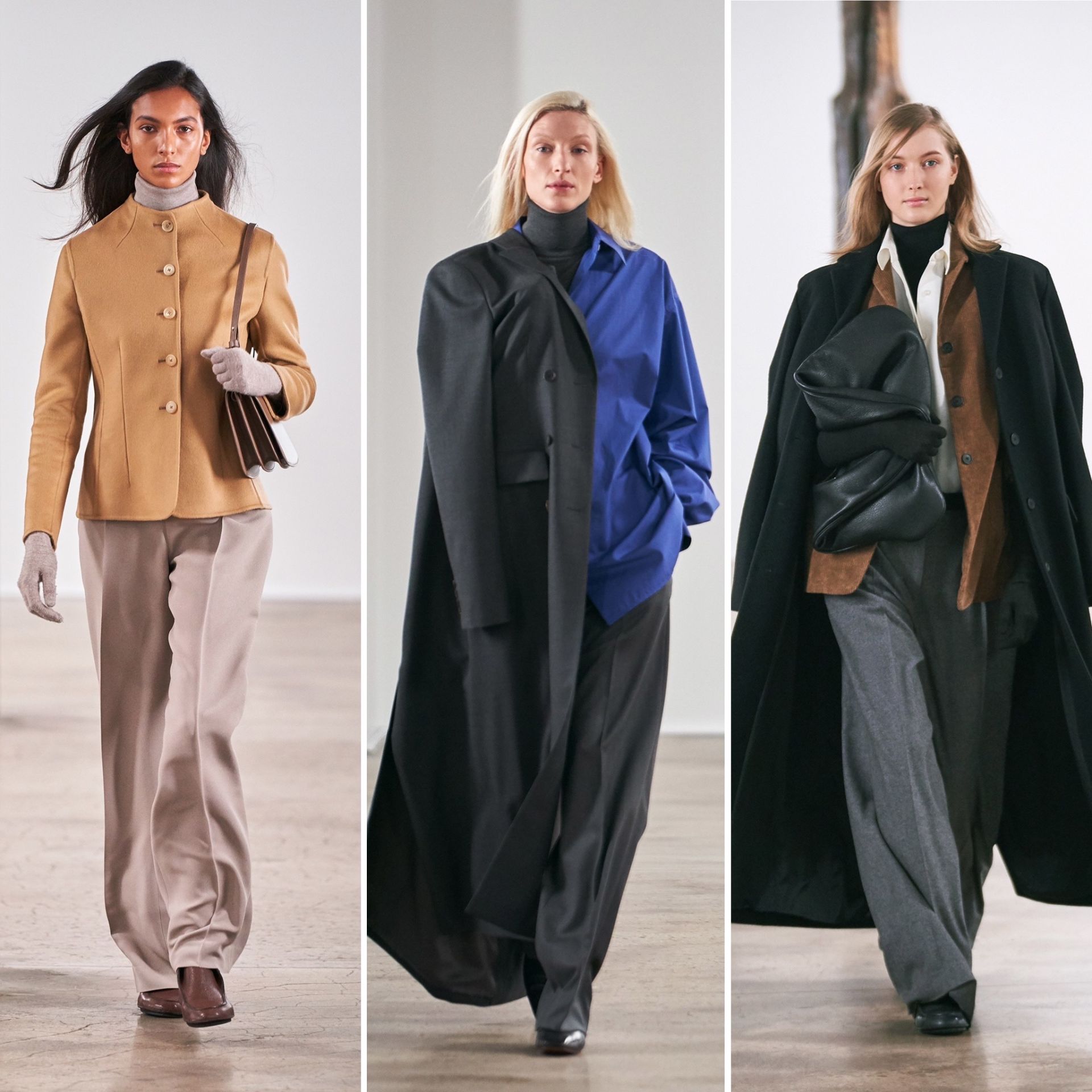 Photo: vogue.com/fashion-shows
Basing on the Row FW 2020 collection, you can make the perfect wardrobe: their clothes are very concise and versatile. All clothes from this collection are made in neutral shades and muted tones, and as always, much attention is paid to black. Multi-layered outfits, oversized suits, single-breasted jackets, loose shirts, turtlenecks, cardigans - all these trends of the new season were presented at The Row fall-winter 2020 show.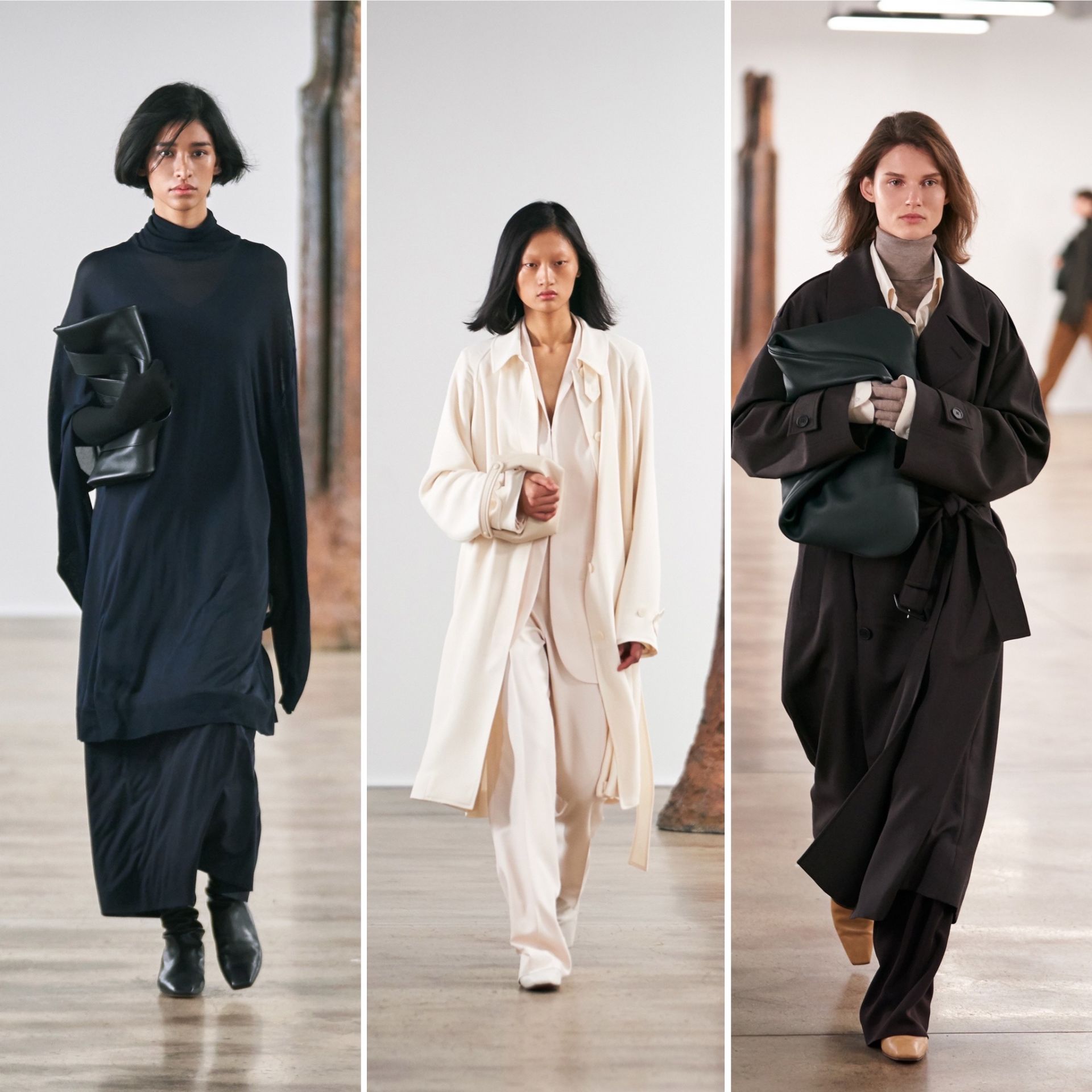 Photo: vogue.com/fashion-shows