Before the world of fashion came with Coco Chanel, tweed was considered a man's fabric, worn by Scottish Dukes. Then it was long associated with the strict costumes of Jackie Kennedy and Queen Elizabeth II. And recently, designers remembered about this fabric and went all out: they began to create things of unusual silhouettes, combine tweed with other fabrics and pick up unusual accessories for it. We've collected the main techniques that will help you understand how to wear tweed today to look modern.
Bright colors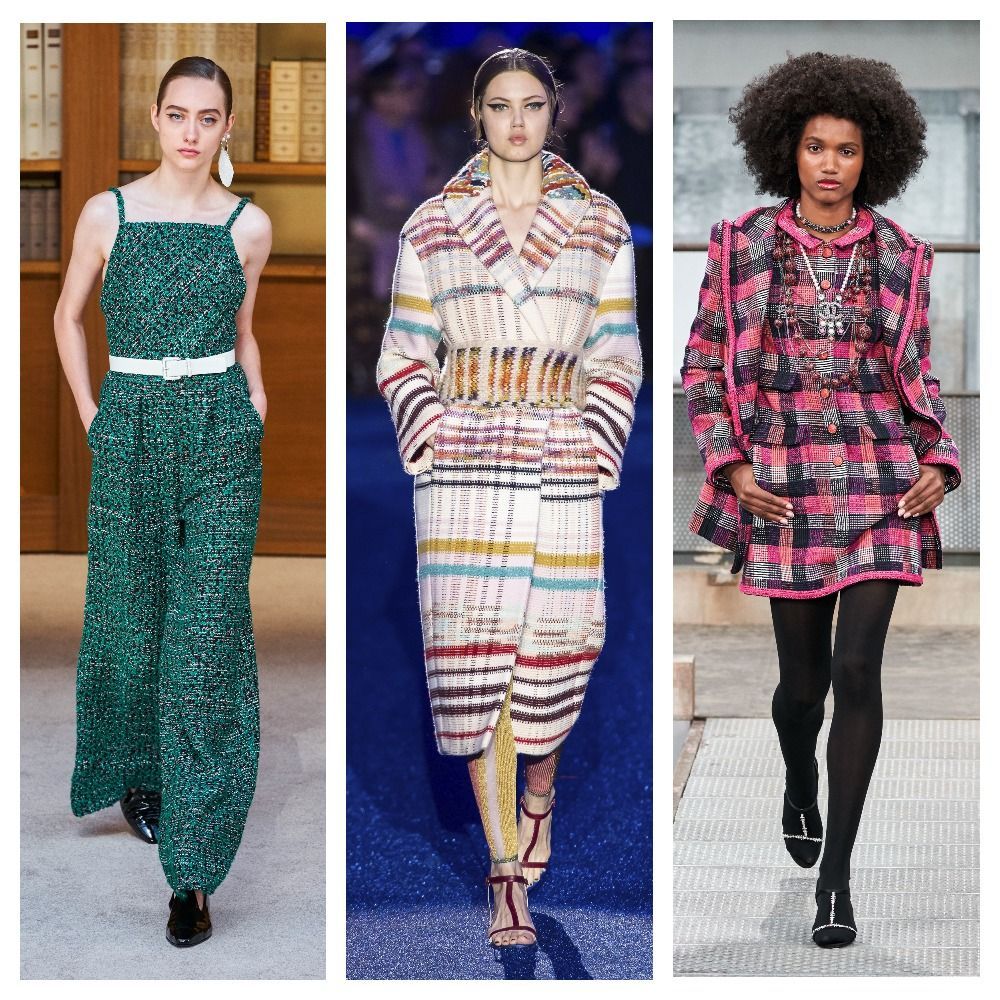 Chanel autumn winter 2019; Missoni autumn winter 2019; Chanel autumn winter 2019
Tweed is not necessarily black and white or Burgundy plaid, now outfits made of other colors fabrics, such as pink, orange or blue are popular. Even such a conservative brand as Chanel departs from the usual pastel shades –shows increasingly demonstrate us bright jackets and skirts made of tweed, which are harmoniously combined together.
Such memorable outfits can't be called old-fashioned, but if you prefer more restrained images, then you can choose a bright tweed suit with a white shirt and dark tights.
Tweed + denim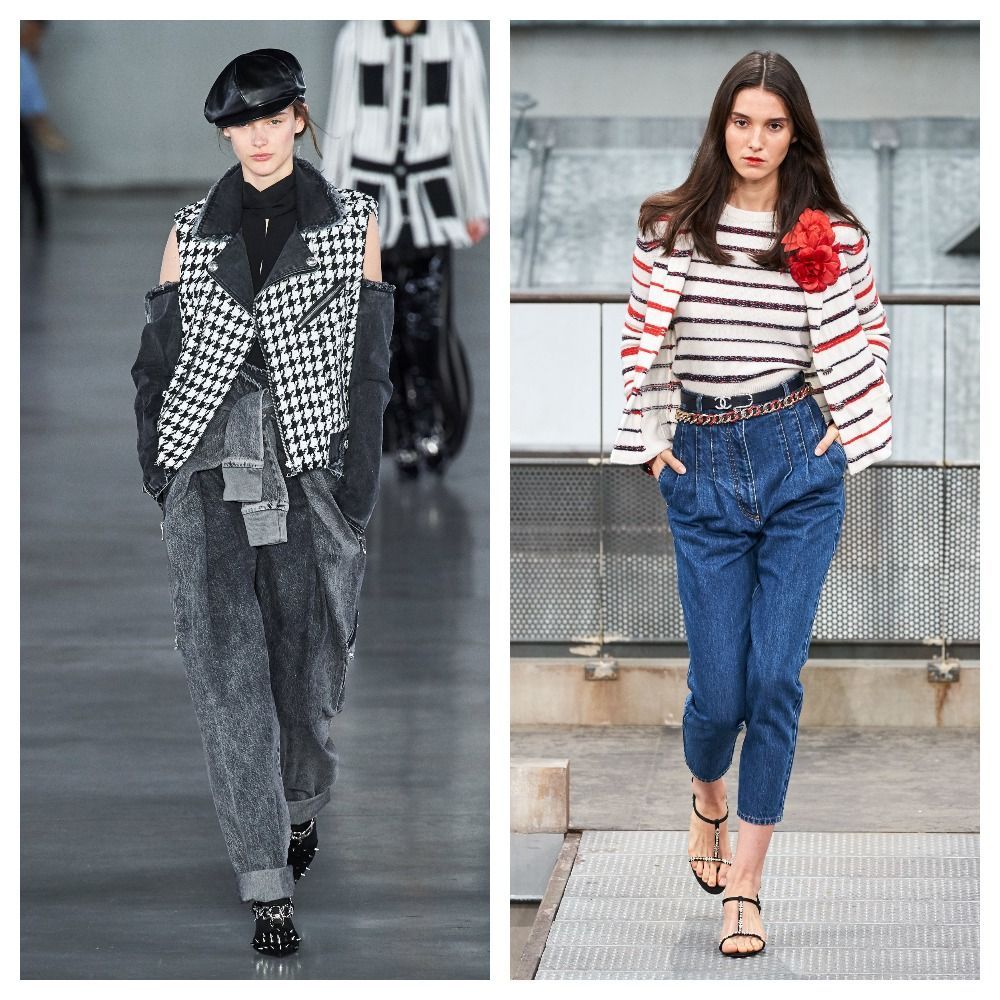 Balmain autumn winter 2019; Chanel autumn winter 2019
Until recently, it was considered impossible to combine clothes made of noble tweed with everyday fabrics, such as denim. The fashion world didn't accept that. But now designers offer girls to wear strict jackets with boyfriend jeans. Tweed has ceased to be associated with the image of a girl-honors student, so you can be a bit of mischief.
Tweed + brutal leather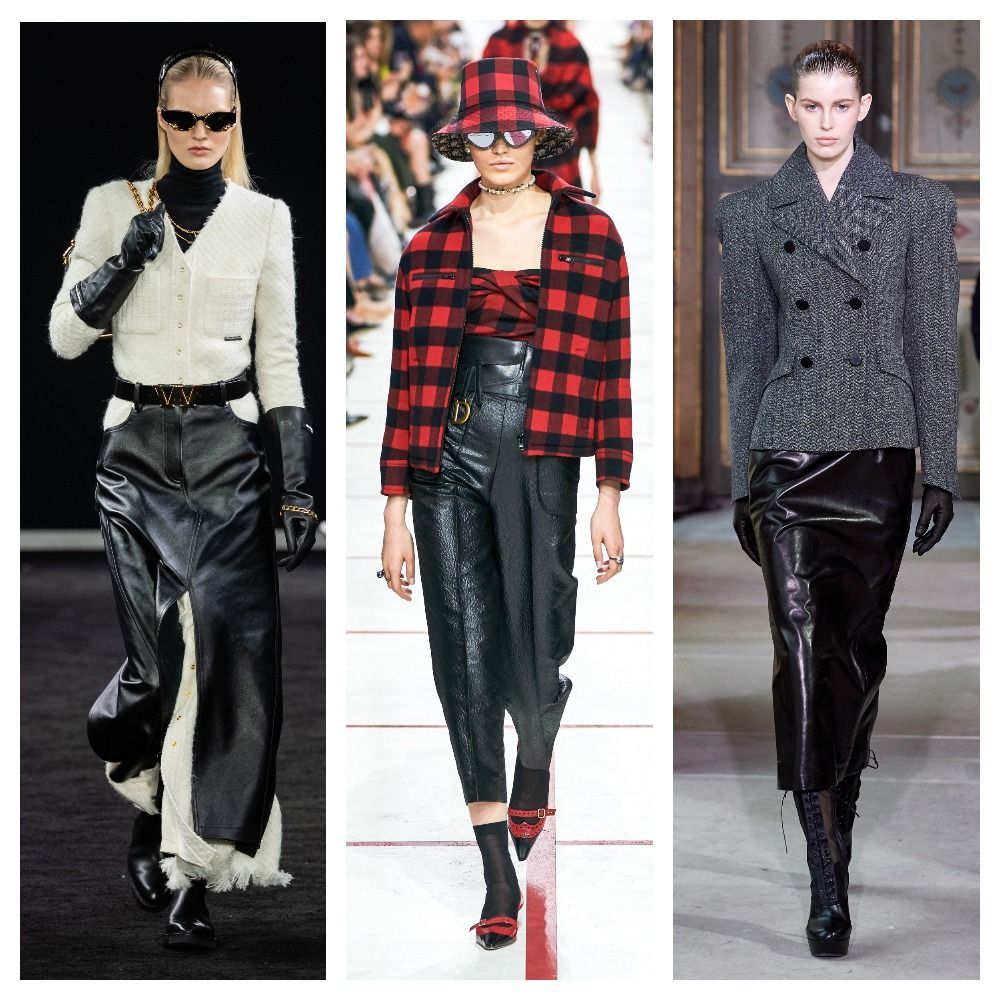 Alexander Wang autumn winter 2019; Christian Dior autumn winter 2019; Oliver Theiskens autumn winter 2019
The most daring way to spice up tweed is offered by the Alexander Wang brand, which boldly combines it with black brutal leather and rough shoes. It sounds a little wild, but it looks very organic and stylish! With this collection, the brand celebrates courage and offers to combine materials that seem absolutely opposite at first sight.
Tweed + light fabrics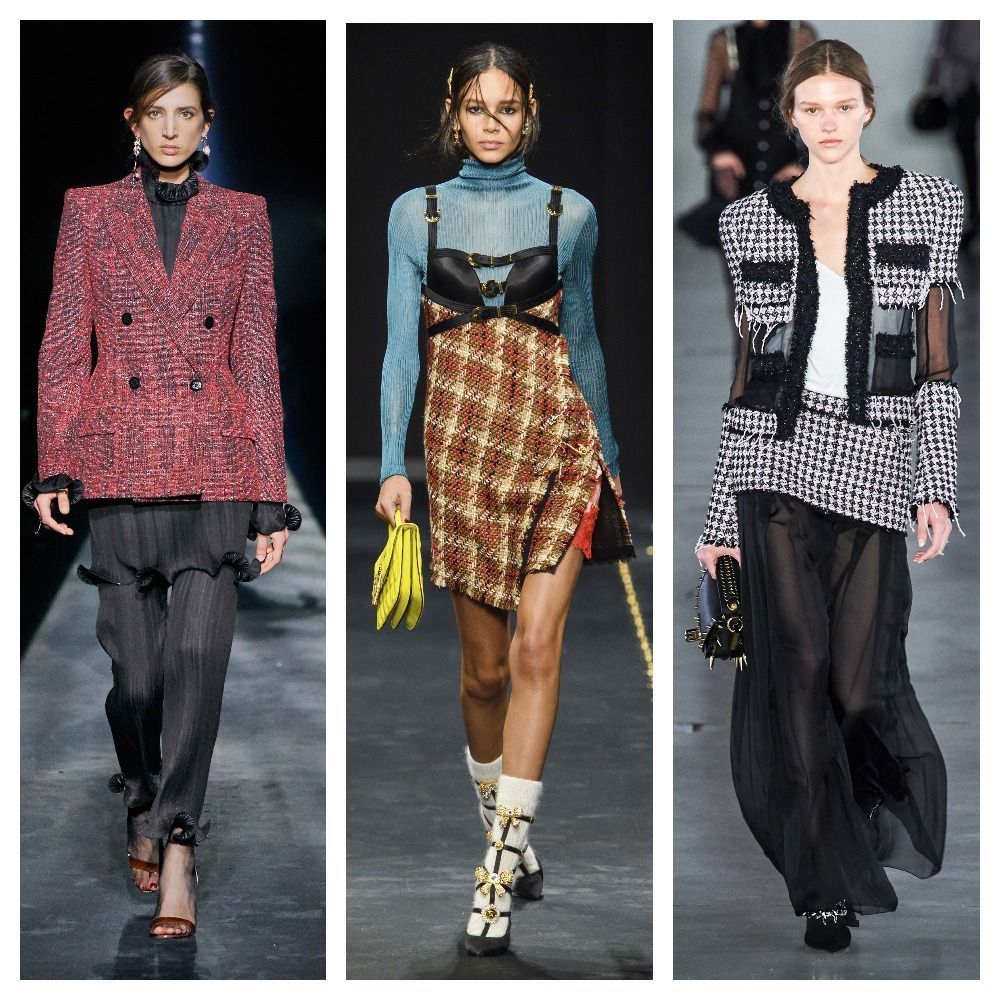 Givenchy autumn winter 2019; Versace autumn winter 2019; Balmain autumn winter 2019
Despite the fact that tweed is back in trend, it isn't necessary to collect total tweed look. For example, skirts and jumper dresses made of this material will look great in combination with voluminous blouses made of translucent organza, and cropped jackets can be worn with loose classic trousers. Forget about MIDI skirts and fitted silhouettes-unusual suits and short dresses will look more modern.
Preppy style look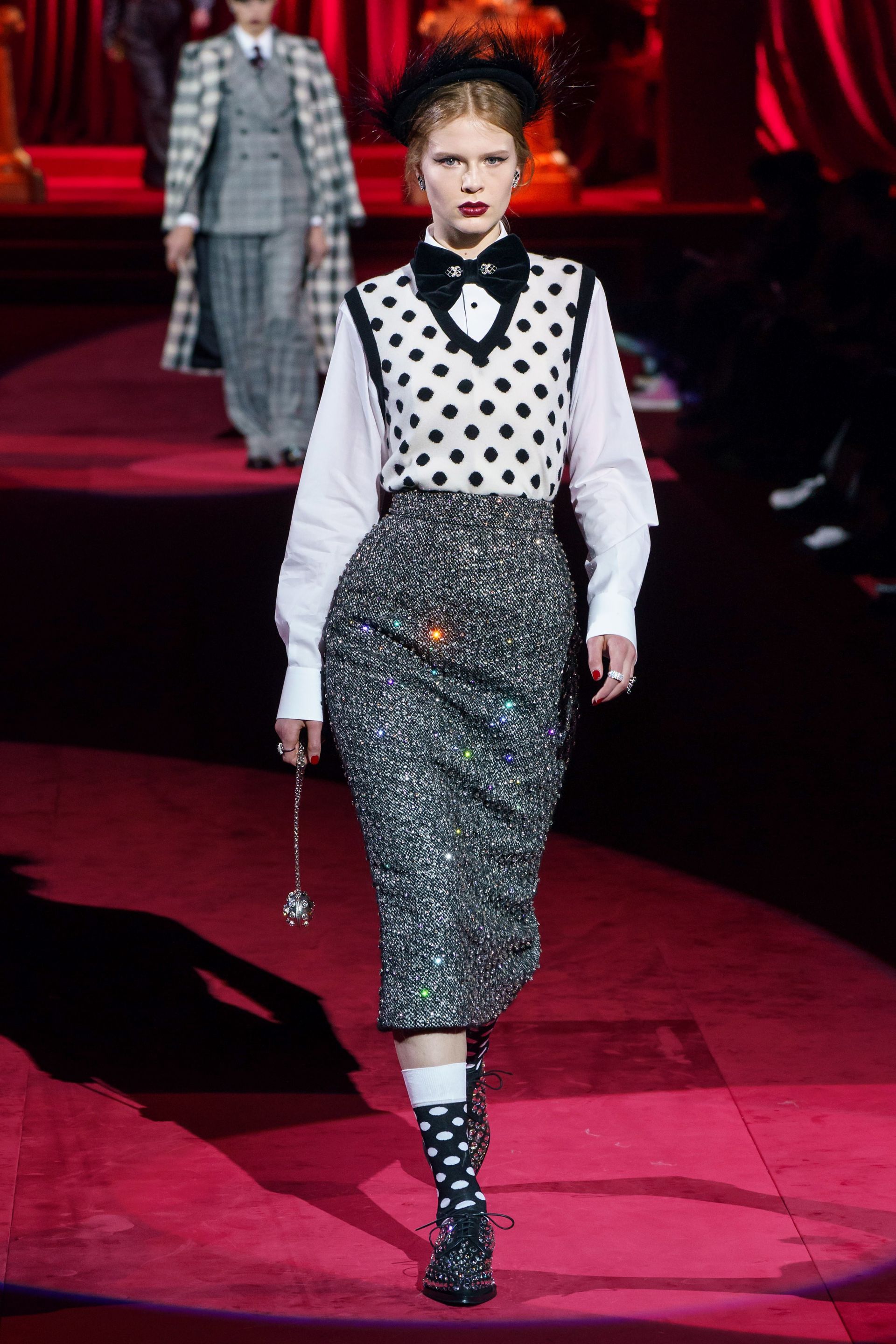 Dolce & Gabbana autumn-winter 2019
Preppy or pre-college preparatory is a style that mimics the school clothes or uniforms of students at prestigious universities. The main preppy prints are plaid and geometric patterns, and the main materials are tweed, wool, cotton and cashmere.
Now the capital of preppy style is located in Asia, and the main trendsetters of "school uniforms" live in South Korea and Japan. They suggest wearing tweed sundresses with wide straps, short flared skirts and plain coats. You can combine tweed things with blouses with round collars, loose T-shirts and jeans and bright berets.
Since this style is as close as possible to the classic, clothes from tweed will look very organic in this image, and a competent combination with other items will add a modern sound to it.