Victoria Beckham gives the impression of a woman for whom nothing is impossible. She has not only managed to build a career in show business, but also perfectly realized herself as a wife and mother. Owner of her own fashion brand is an idol for millions of girls. Good taste, self-development and trial and error allowed Victoria Beckham to win the title of Style Icon. Grace, elegance, thoughtfulness – this's what Victoria Beckham's style is formed from.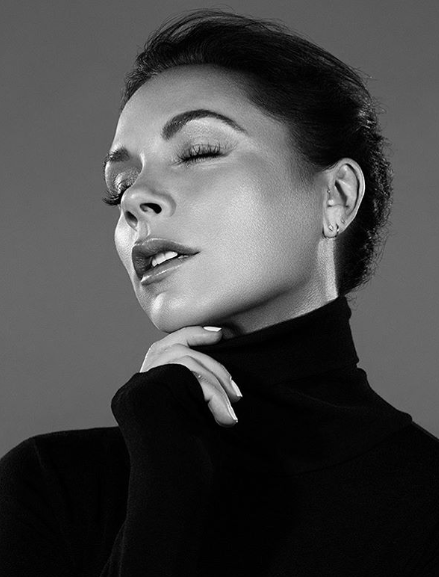 instagram.com/victoriabeckham
The origin of style
Many recall Victoria's total fashion failures. The truth is, that her style wasn't always impeccable. Once she was blamed for ultra mini, excessive tanning, too deep-V and acid colors. All this absolutely doesn't fit with Victoria Beckham's image. However, flashy clothes can be easily attributed to the mistakes of youth. But even then, one could find several chips in Victoria's style. Back in the 2000s, Victoria and her husband practiced the now so popular family looks. Victoria thought through paired looks for outings with David Beckham to the smallest detail. The star couple appeared at the event in black leather clothes, or in family white, brown or blue looks. Victoria allowed herself to lead her fantasy lives. Even today, ex Spice Girl loves to remember the past and go out using family look.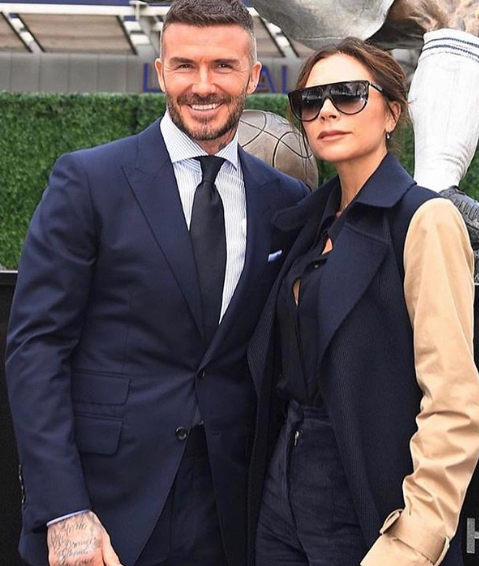 instagram.com/victoriabeckham
Secrets of style icon
The main secret of the famous fashionista is that Victoria chooses clothes that perfectly emphasize her appearance. Most often, Beckham focuses on her strong suits: long legs and fragile figure. So, what does Victoria Beckham's famous style consist of?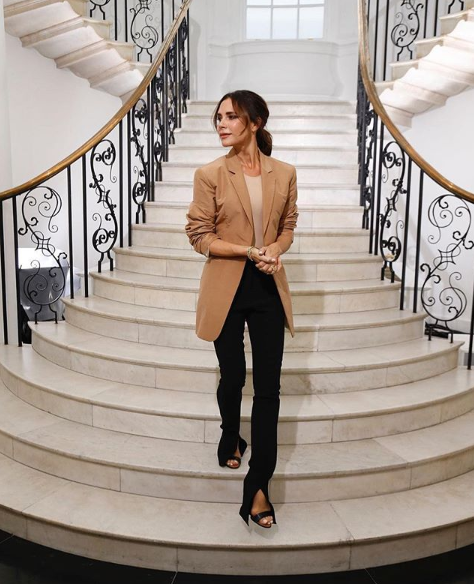 instagram.com/victoriabeckham
Classic look. Fashion is round, and in some cases it doesn't change at all. Straight-cut pants and a spectacular column dress will be popular at all times. That's why Victoria appears at events in an ever-aging classic so often.
Attention to accessories. It is worth noting that the star almost doesn't abuse jewelry. However, massive sunglasses invariably give the Victoria's image some mystery.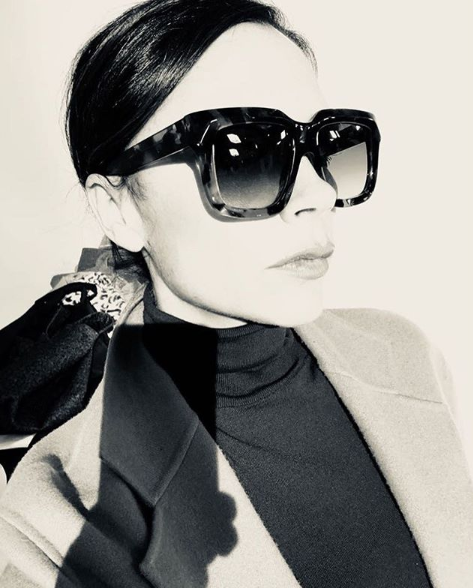 instagram.com/victoriabeckham
The love of black. Over time, Victoria realized that black clothes look amazing on her. Not surprisingly, that we can see the designer in black at various events. Victoria Beckham prefers black floor-length dresses, formal pantsuits and black turtlenecks. By the way, the latter is one of favorite items in Victoria's wardrobe.
Moderate hooliganism
It goes without saying, that Victoria doesn't wear classics every day. Juicy colors are still stored in the star's wardrobe. However, the style of clothes doesn't look defiant and inappropriate. Trendy culottes and jeans have a special place in Victoria's wardrobe. The star doesn't like blue: she believes that it has long gone out of fashion The fashionista can also be seen in skinny skirts of various colors: black, grey, dark blue. Sometimes Victoria prefers street style. The star can often be seen in shorts, an oversized T-shirt, blouse or cardigan.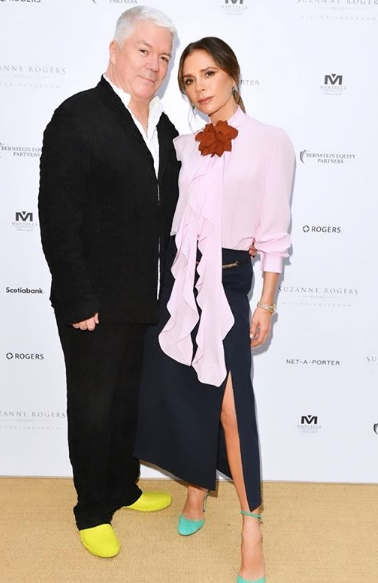 instagram.com/victoriabeckham
Before and after
If earlier Victoria Beckham could afford a couple of unsuccessful outings, now she has no right to make a mistake. By the way, she doesn't make them. Victoria Beckham's new collection of clothes amazed the audience with an unusual combination of colors. In order to get fresh looks, it is necessary to mix bright accents with neutral shades. It turned out to be stylish and unusual. In everyday life, Victoria also resorts to bold combinations. Not everyone can mix yellow, blue, beige and plaid in one look!
Tastes are definitely changing. A few years ago, Victoria preferred tight clothes, but today, loose cut and voluminous style have come to the fore in her preferences. Full-sleeved blouses, loose pants, oversized jackets - all this makes up most of Victoria Beckham's wardrobe.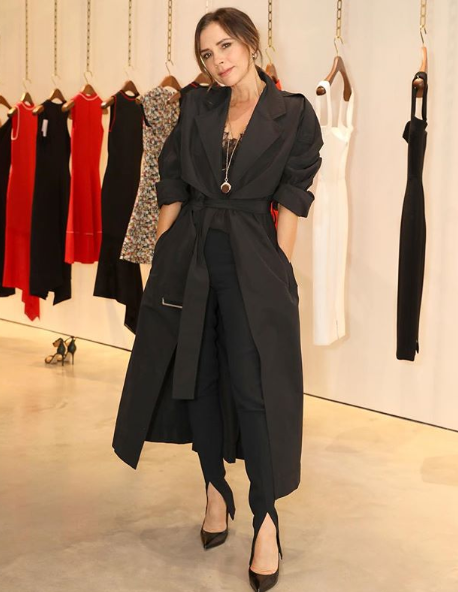 instagram.com/victoriabeckham
No doubt, the choice of style is always individual, but Victoria is the star to learn from.