In the new fall-winter 2020 collection, Gabriela Hearst stays true to herself and again makes a bid for minimalism, comfort and serenity. However, this time the designer decided to change the fashion industry. Gabriela is known for her sustainable approach to fashion, and this season she turned to the past. The designer believes that the modern world needs to begin using the resources at hand, not continue to make new ones.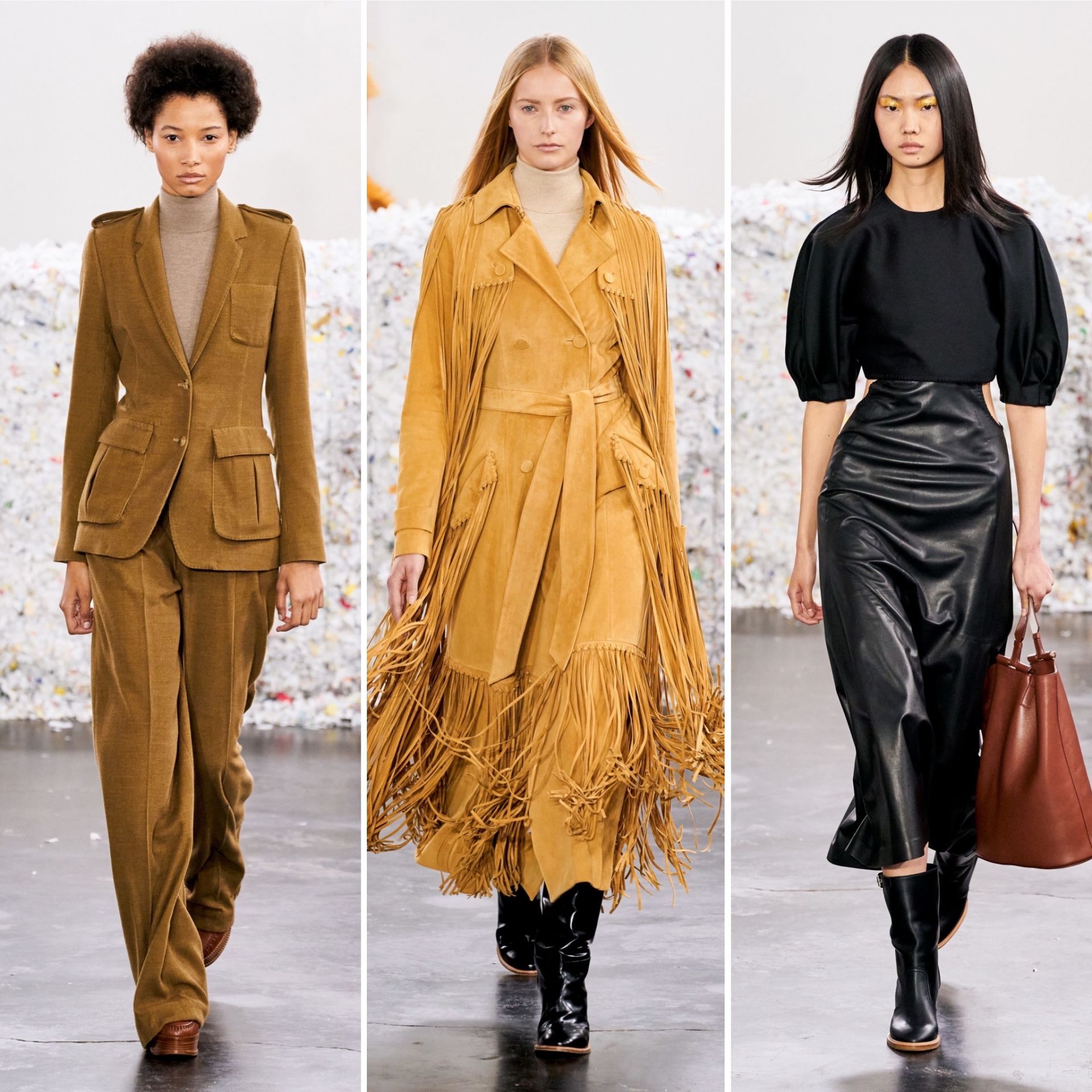 Photo: Vogue Runway
Hearst was talking about sustainability earlier than most. she's demonstrated a real passion for the subject, from setting goals to eliminate plastic to measuring the carbon footprint of her fashion shows: coats from existing outerwear that she deconstructed and reassembled, bags repurposed Turkish kilim remnants. Thus, the designer not only gave a second life to old clothes, but reduced the amount of waste. For sure, an entire Gabriela Hearst collection can't be made from waste products, not yet. But the designer is trying to change the situation.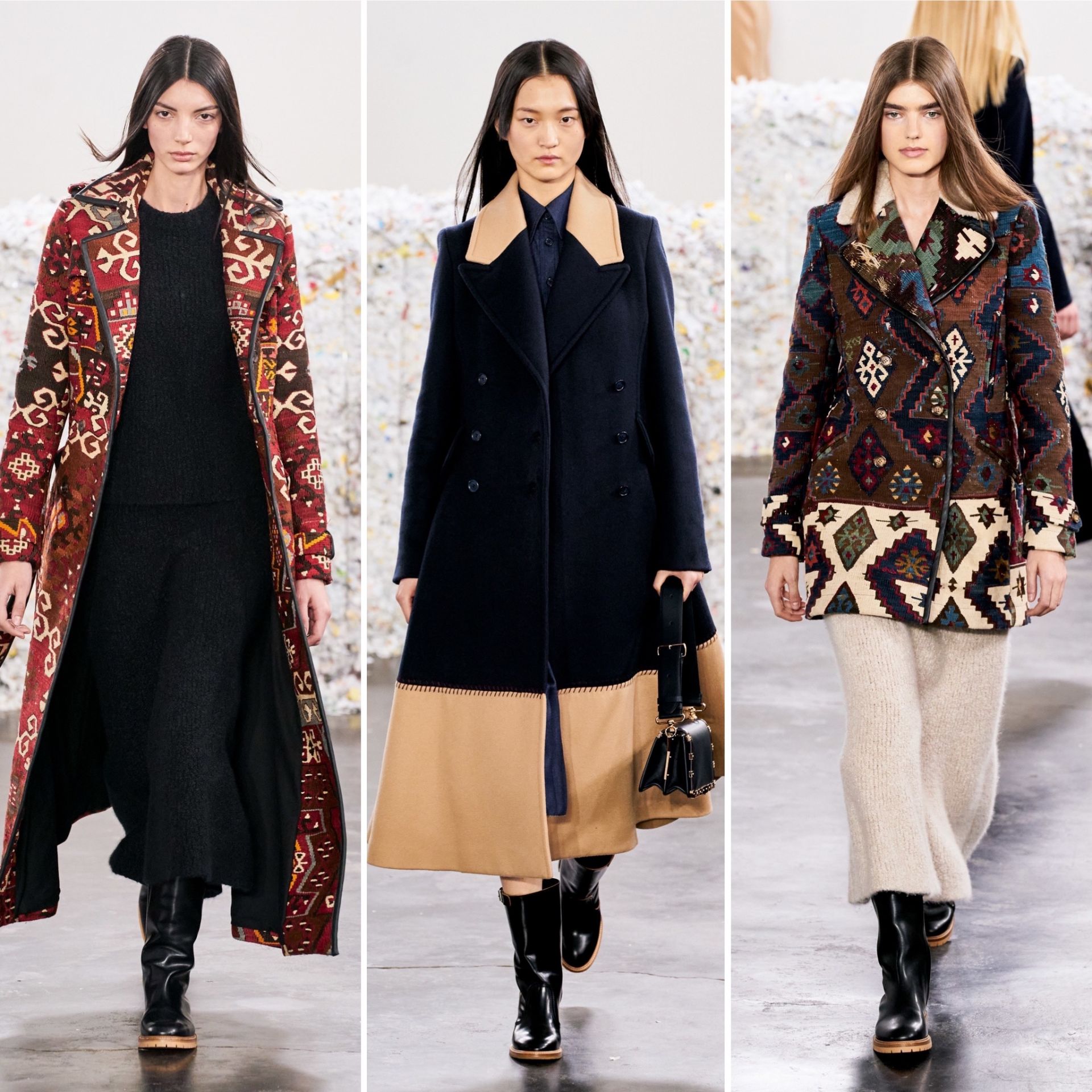 Photo: Vogue Runway
Suede pantsuits, leather and knitted dress, textured overalls and bright poncho – at first glance, simple items become a real luxury. This is Gabriela's main aim: to show that we can create luxury items using the resources at hand. Special attention is paid to fabrics: recycled cashmere, handmade knit. The main part of the collection is fringe, adorning most of the clothing.
Photo: Vogue Runway
Leather coats, dresses, and boots hand-painted with mandalas and other mystical symbols because, "When it comes to energy, we need to look into the future, and when it comes to garments, into the past."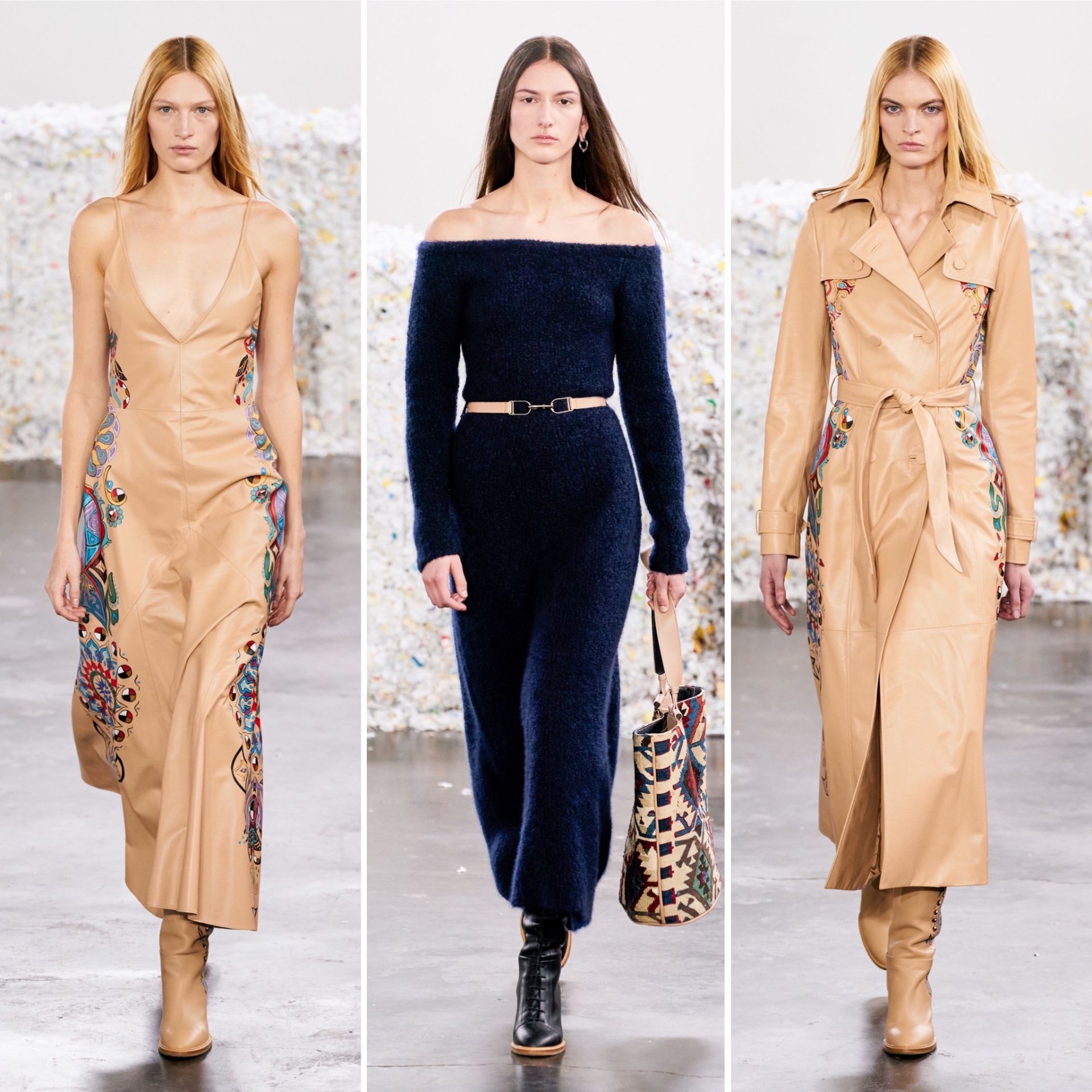 Photo: Vogue Runway