The World Fashion Channel first announced the launch of a new large-scale project in the spring of 2019. Then the shooting of the fashion calendar was carried out in several picturesque locations such as the Cortina d'Ampezzo ski resort, Ibiza, Sardinia, and the Swiss village of Zermatt. This year the team of the TV channel, headed by its general producer Kirill Bondarenko and photographer Igor Brekhov, went to the very edge of Russia, that is Kamchatka. This place became the first point on the map of amazing and endlessly beautiful world places, so get ready for new equally exciting travels to the most fascinating corners of the earth.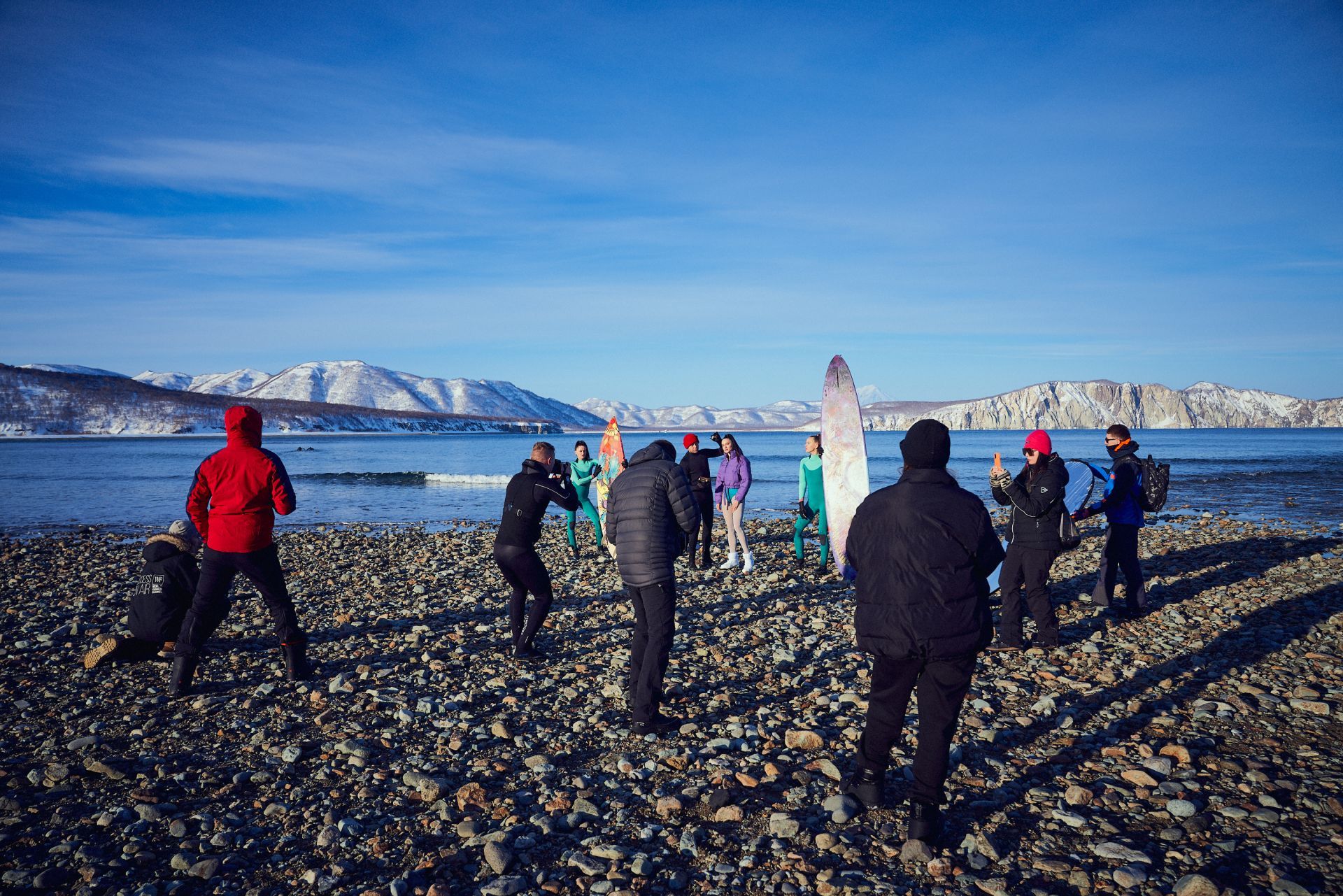 Photo: World Fashion Channel
Photo sessions took place on snow-capped mountain peaks, ocean beaches, and on the territory of the Kainyran ethnic village, where you can see real bears. The main heroines of the filming were Russian models Anna Murashova, Kseniia Shcherbakova, Tatiana Kulikova, and Arina Perchik. Stylist Angelina Lepper and makeup artist Andrei Loos were responsible for their looks. Although the shooting was held in difficult weather conditions, the girls had to pose wearing not only De Santis by Martin Alvarez and Monochrome warm outerwear but also Poggiospada swimsuits, the perfect pair for which were Moon Boot shoes and Christian Zane accessories.
Photo: World Fashion Channel
The World Fashion Calendar 2022 full edition will be available at the end of 2021, but for now, we offer you to watch the backstage footage and the new episode of the project aired on the World Fashion Channel!
Project team:
Kirill Bondarenko, General Producer
Ekaterina Antonovskaya, Executive Producer
Models:
Video:
Editing:
Photographer:
Style:
Stylist assistants:
Makeup, hairstyles:
World Fashion Channel expresses gratitude for organizing filming and helping with locations to Maxim Balakhovsky and the team of the Snow Valley campsite, the Kainyran ethnic camp, the surfing school of Anton Morozov, the VITYAZ-AERO aviation company, as well as Alexei Motorin for snowmobile tricks and pilot Andrey Sobyanin for the bends and the flight beauty.