On Wednesday night, Marc Jacobs closed the New York Fashion Week and presented his new fall-winter 2020 collection. American designer was inspired by the style of the 60's and works of the dancer and choreographer Carol Armitage. The main surprise of the evening was Miley Cyrus, who hit the runway along with Kaya Gerber, Gigi Hadid and Carly Kloss. As a longtime muse of Jacobs and past collaborator, it's no wonder Miley agreed to walk the catwalk. The 27-year-old appeared as the face of the brand for its 2014 spring/summer campaign, and last year the pair designed and sold a hoodie together to raise funds for Planned Parenthood.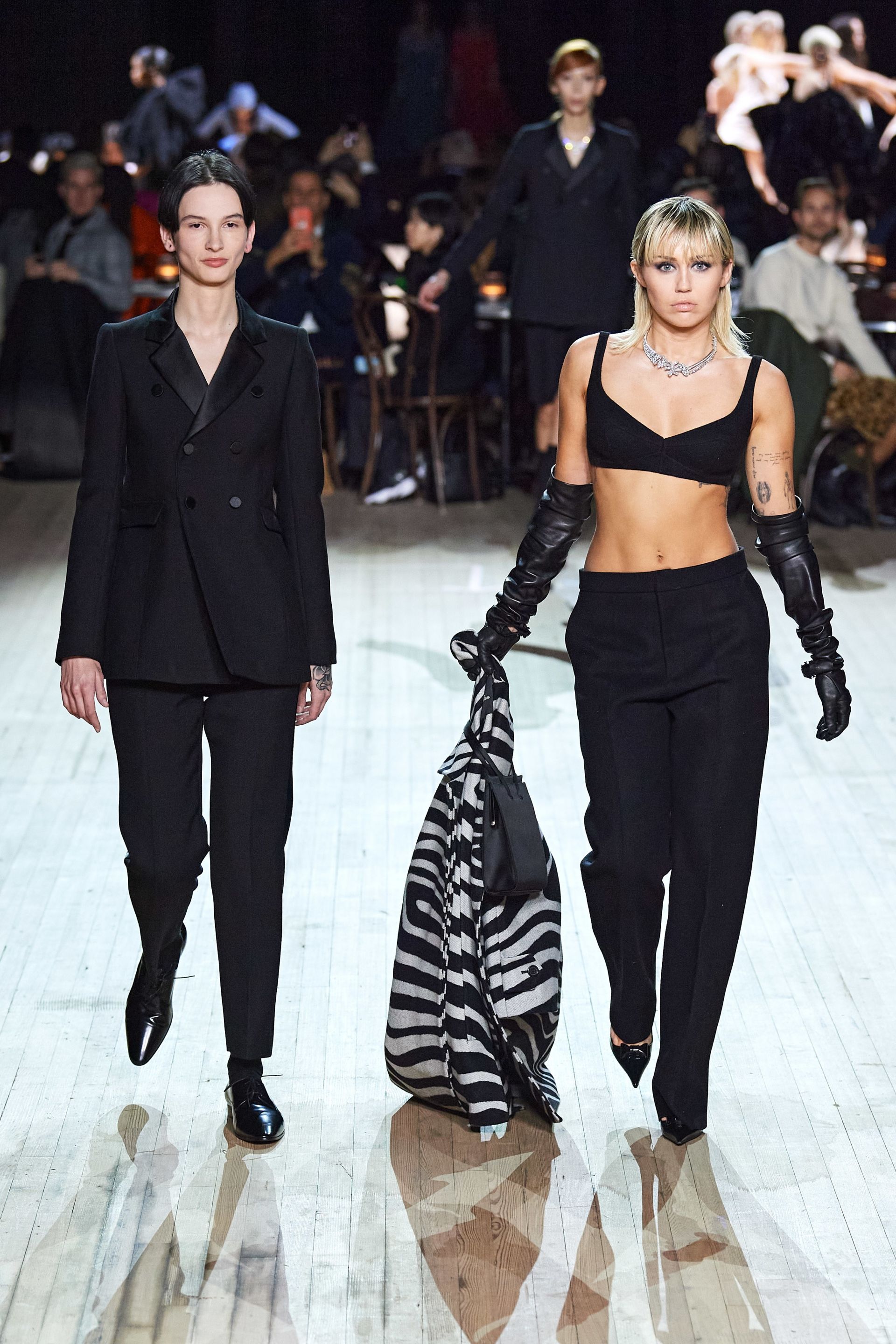 Photo: vogue.com/fashion-shows
Cyrus also wore a look from Jacobs' fall 2013 collection to the Met Gala that year. This time, Cyrus sizzled in a pair of low-waisted trousers and bra top, which she paired with leather gloves and a zebra print coat.
Посмотреть эту публикацию в Instagram