Running around the shops, endless cooking, the same movies and TV programs, aimless walks through the crowded city... If such a prospect to spend the New Year holidays doesn't please you, then you need to figure something out. Experienced people are planning a winter vacation in summer, but even now there is a chance to celebrate the first days of the new year unusually.
Rest home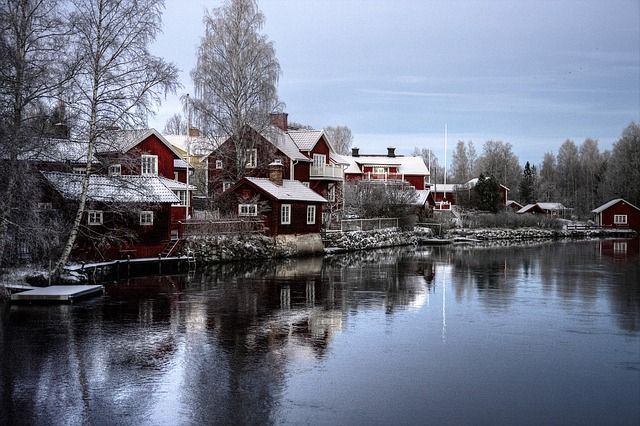 Pixabay
This is a great option for those who are tired of the monotonous home New year celebrations, but don't want to waste much time on long flights. As a rule, rest homes are located in a natural area near the reservoirs, so clean air and beautiful scenery you will be provided. And it's an important factor for the residents of the metropolis. Another advantage is possibility to come with your family. For some time you can forget about house routine, enjoying your close people and beautiful landscapes.
The rest homes provide opportunities for active pastime: swimming pool, bowling, ski rental, skating and much more, so that you won't be bored. You can also count on a banquet or a themed buffet on the holiday, but be careful: in some hotels, a banquet isn't included in the main price of the tour.
Pros:
You can choose a rest home depending on the budget;

Outdoor recreation;

Active pastime and entertainment;

Possibility to travel with the whole family.
Cons:
Good variants must be booked months in advance;

New year's banquet isn't always included in the basic price;

On holidays the price of rest increases several times.
The cost of holidays for two starts from 50-70 thousand rubles for 3 days.
SPA and detox resorts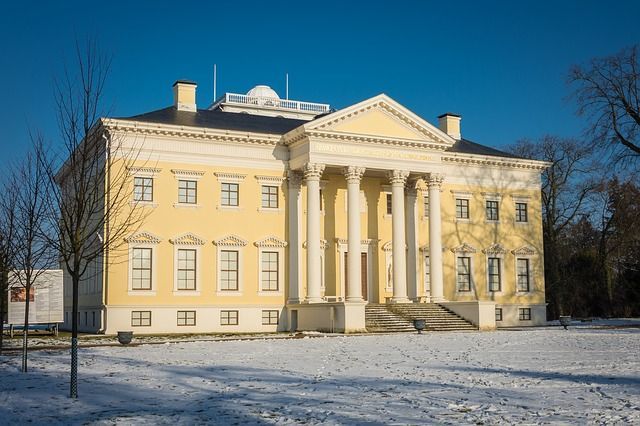 Pixabay
In recent years, detox resorts have become a popular holiday destination. In detox centers you can find special food, special procedures and physical activities that will help to get rid of stress and toxins, improve health and even lose weight. Such complexes are located in different countries of the world: in Merano (Italy), in Kerala and Gokarna (India), in Klagenfurt (Austria), as well as in Russia in the Kivach village.
While in country rest houses nobody limits you, then in the detox center it's necessary to follow a certain order of the day to pass all the the registered procedures in time. This may not always be consistent with your plans for the New year holidays. In addition, don't expect any buffet: as a rule, the food is more useful than delicious there. Nevertheless, this is a good opportunity to take advantage of the New year and Christmas holidays to improve your health and relax from the hustle and bustle.
A good option for workaholics. You can go alone or with a friend, or you can organize a vacation for two: you and your husband.
Pros:
Possibility to undergo wellness procedures;

Getting advice from specialists (doctors, nutritionists, etc.);

Outdoor recreation.
Cons:
High cost of additional services;

Strict daily routine;

Lack of variety in the menu.
The cost depends on your package. The cost of a basic seven-day tour for one person can start from 150 thousand rubles.
A visit to Ded Moroz or Santa Claus
How to make the holiday memorable for everyone? You can invite Ded Moroz (Russian Santa Claus) to your place, or you can come to visit him in Veliky Ustyug! There is a magical "Christmas Express", which can bring you from Moscow and St. Petersburg to the fairy tale in one day. It won't be bored in the train, too. Animators entertain children and adults. Veliky Ustyug's guests will find entertaining excursions, quests, roller skating and, of course, a real new year's feast. Usually, such a magical journey takes three days, but children will remember it for a lifetime!
Pros:
Holidays for the whole family;

Excursions, entertainment and activities.
Cons:
The cost of the tour starts from 26 thousand rubles per adult and 25 thousand per child from 10 years. Discounts are available for younger children.
Unofficial Ded Moroz's estates are located in many cities of Russia. Check out, maybe, there is the residence of the winter wizard not far from your town.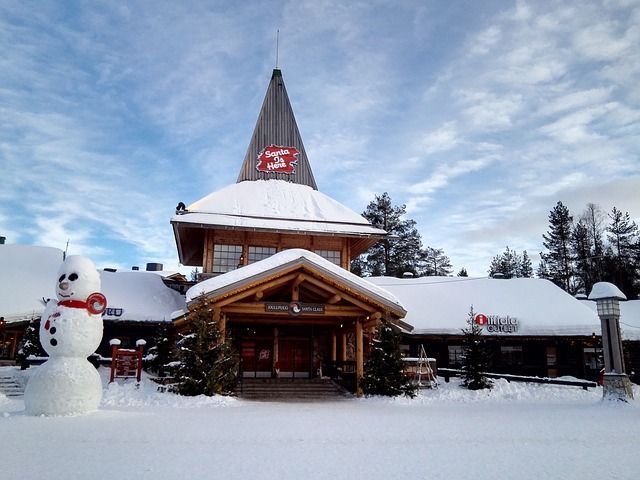 Pixabay
Who hasn't dreamed to visit Santa Claus at the North Pole in childhood? Fortunately, Santa doesn't live at the North Pole, but much closer: in the Finnish city of Rovaniemi. And he's so happy to welcome guests, by the way. This is another trip for the whole family, which will leave behind bright memories for a lifetime. Alternatively, the journey can start in St. Petersburg, where the train departs you to Helsinki, and from there you can get to the Santa Claus' residence. Organized tours offer trips to Helsinki and Rovaniemi, a New year's eve banquet and a direct trip to Santa Claus Village and Santa Park.
Pros:
Holidays for the whole family;

Excursions, entertainment, activities.
Cons:
Time on the road;

Short sunny day in winter (4-5 hours on average);

Weather conditions (possible frost up to -20 degrees);

High cost of services that aren't included in the tour package.
The cost of the tour per adult and child up to 14 years starts from 100 thousand rubles, including accommodation, meals and train ticket.
Trip to Karelia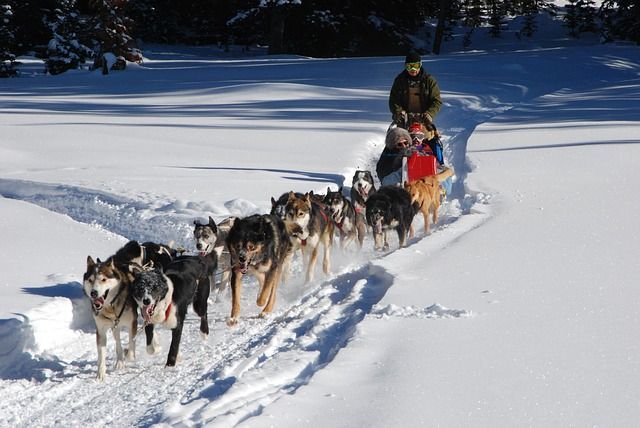 Pixabay
Karelia is a fabulous land of mountains, forests and rivers. And imagine how beautiful it all looks in winter, covered with a layer of soft fluffy snow! But you can not only enjoy the clean air and admire the beauty in Karelia: a variety of entertainment is at your service. Go on a tour and see the marble Ruskeala canyon, take a tour on snowmobiles or ride in a team drawn by friendly huskies. You can reach Karelia by bus from St. Petersburg (the journey will take 8.5 hours) or by train on the route Moscow-Petrozavodsk (travel time will be 14-15 hours).
Pros:
Cons:
The cost of the tour per person starts from about 20 thousand rubles.
A visit to Dracula's castle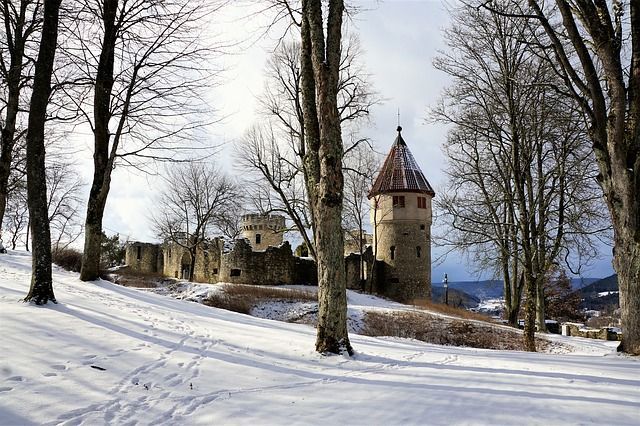 Pixabay
If you want to tickle your nerves at the New year, then feel free to go on a visit ... to Count Dracula! New year in Romania can become your most memorable adventure. Ancient fortresses, ancient cities, the atmosphere of mystery will appeal to both adults and children. Among the local attractions there is bran castle in Transylvania, which is considered to be the residence of Count Dracula.
Pros:
Atmospheric;

Weather conditions (as a rule, the temperature doesn't fall below -3 degrees, sometimes the air warms up to +1. In mountainous areas it's 5-7 degrees colder);

Excursions, entertainment, activities.
Cons:
The need for early booking;

Time on the road;

High cost of services not included in the tour package.
The cost of the tour per person starts from 70 thousand rubles, the price varies depending on the exchange rate and the cost of the flight. The closer the departure date, the more expensive the tickets, so don't waste your time!