On the 17thof October the sequel of "Maleficent" comes out in Russia. Against the background of this wildly-publicizedrelease, another, no less interesting, premiere risks going unnoticed by Russian viewers. We want to tell you why the film "Judy" with Renee Zellweger in the leading partdeserves your attention.
The triumphant return of Zellweger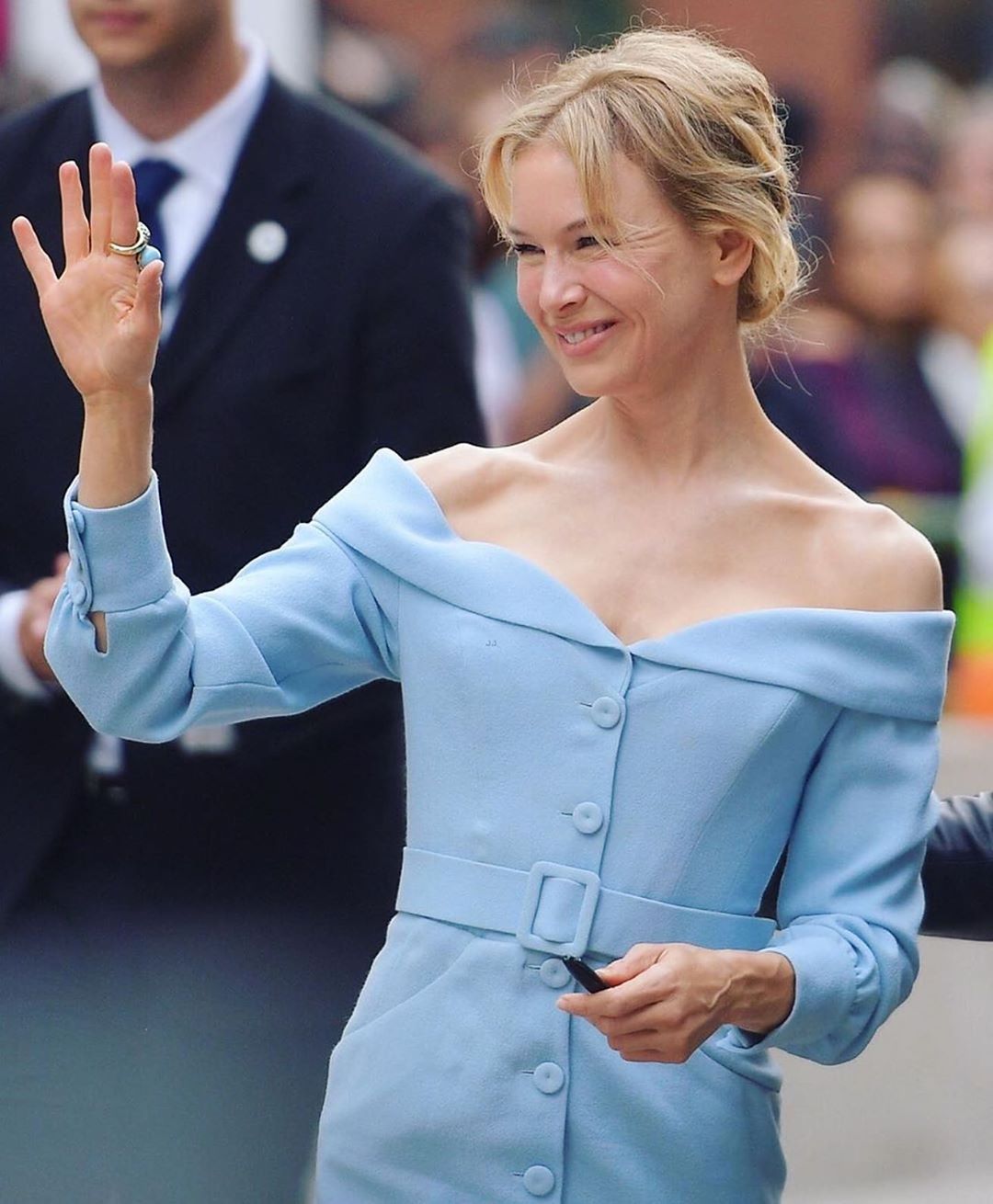 The lead role in the biopic "Judy" is the first work of the incomparable Renee Zellweger after a quite long break. In an interview, Zellweger admitted that she had to leave her career because of health problems. A few years ago, Renee made a series of plastic surgeries, because of what she was hit by a real barrage of criticism in the media and social networks. Zellweger became depressed and, she said, had to relearn how to love herself and perceive herself as a real person, not as a public person who must constantly report to society.
For Renee, the work on "Judy" was truly iconic. After all, this biopic tells the story of Judy Garland - another famous and talented actress, who also had to face the cruelty of the film industry and public misunderstanding. Judy also suffered from psychological problems and tried to prolong the outgoing youth. And this is how Zellweger shows her: hopelessly tired, suffering from addiction to drugs and unnecessary to anyone. Perhaps that's why Renee was so good at portraying Judy: she hardly lookslike an actress, but internally Renee experienced the same feelings as Garland.
Judy Garland's personality is revealed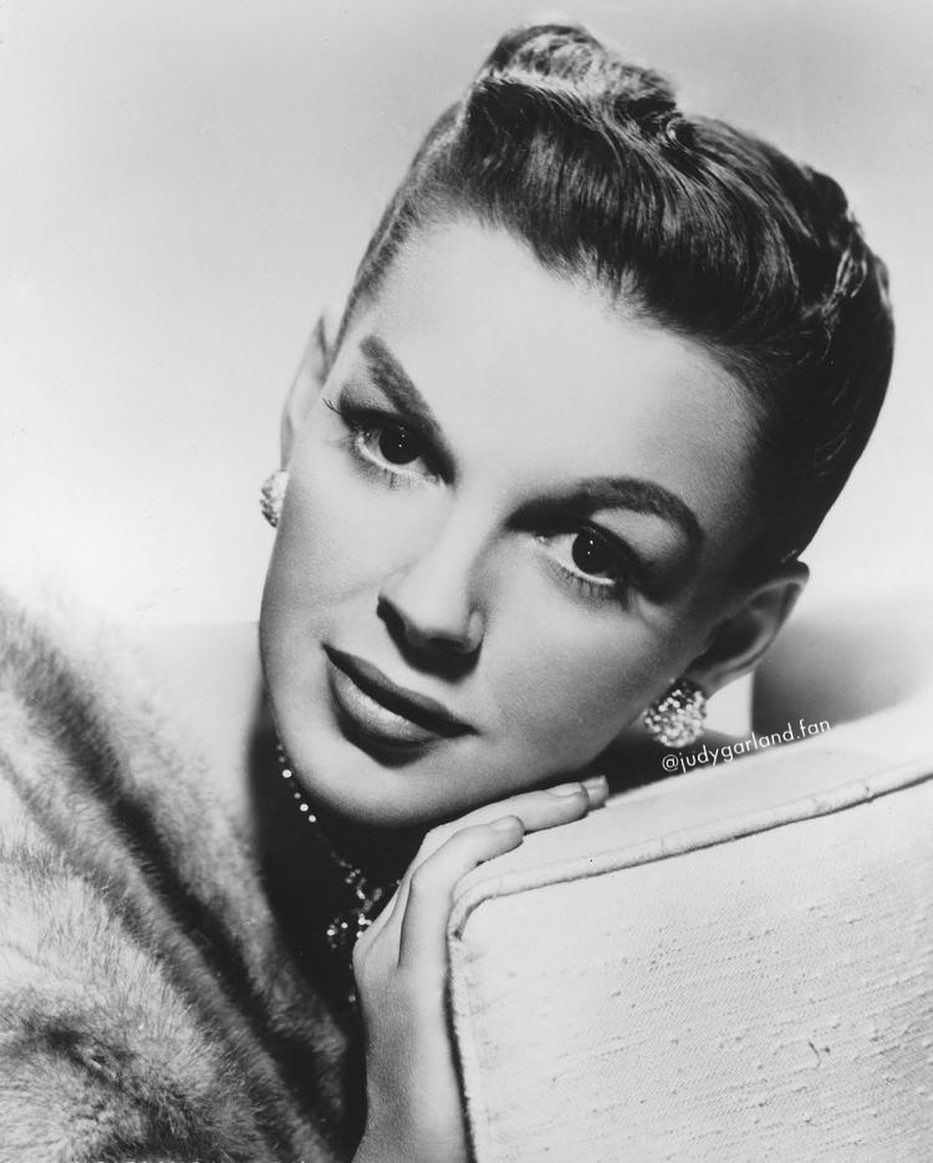 Judy Garland is a representative of the so-called Golden age of Hollywood. Judy has several Oscar nominations, two Golden globes and many other prestigious awards. She starred in such iconic films as "The Wizard of Oz" (Garland played the role of the main character – Dorothy), "The Nuremberg Trials" and "A Star Was Born". For the role in this film, Garland was once again nominated for an Oscar, but Grace Kelly (another bright actress with a tragic fate) took the statuette away from her. Judy was even more popular as a singer, and the industry couldn't help but celebrate by awarding Judy two Grammy awards, a Tony award, and several Emmy nominations. But these are all plainfacts, because, above all, Judy was an incredibly talented woman who faced the greed and even cruelty of film studios, mercilessly exploited her since very childhood.
Judy had severalwild flings, five marriages and three children: Lorna Luft, Joey Luft and Liza Minnelli, who almost eclipsed the fame of her mother, having become famous as a wonderful singer, and as an actress-nominee for the Oscar too. By the way, Liza will also appear in the film, but, of course, she will be given very little time: after all, this film is about Judy.
The cruel story of the artist's decline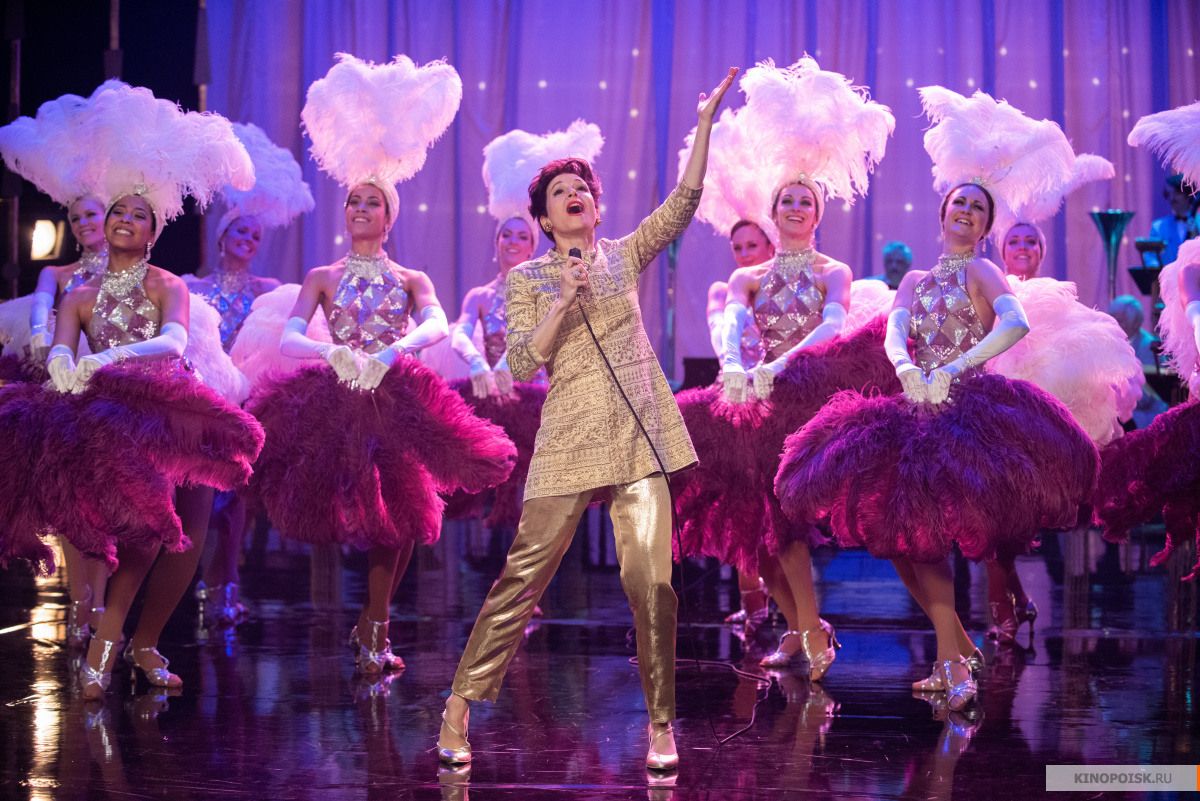 The film will focus on the 6 weeks of 1968, when Garland held her last performances. She isn't so beautiful already, not so loved, not so desirable. Society does not forgive her mistakes. And fame flows like water down a drain, as well as money. We will also see Judy's last concert, her relationship with her last husband and snatches of conversations with children.
Just six months after the events of the film, Judy will die of an overdose of Seconal. The official version is that it was a tragic accident, although hardly anyone can say for sure. The film makes it clear: by the end of her life, Judy had gone from a strong and energetic girl to an elderly woman, almost an old woman, who had no strength left for anything – and she was not even 50 years old.
The picture also answers the question of why it happened: the society took all Garland's power away. And she just couldn't stop it in time, couldn't stand up for herself. People used her talent for their own enrichment, starting with film studios and ending with husbands.
Based on a true story
On the one hand, films based on real stories are in a winning position compared to fictional: they captivate with their sincerity and realism. Not for nothing the inscription "Based on a true story" necessarily appears in the preview- marketers know that this is a great advertising move. On the other hand, the director faces a difficult task: to adapt the original story for the film format with maximum authenticity and respect. Unfortunately, not everyone succeeded. Judging by the first reviews to picture "Siberg ", which is based on actress Jean Siberg's life story, it seems that authors of the movie didn't manage to hand entire tragedy of Siberg's fate. However, the creators of "Judy" coped with observing a fine line between historicity and fiction.
The film doesn't try to whitewash Judy and some of her actions can cause even rejection and dislike. But you can't do without it, when you transfer the story of a real person to a film.
Another important fact that adds credibility is that Renee performs Judy's famous songs in the picture by herself. Yes, of course, it isn't those awesome vocals (just listen to Garland's recordings!), but this even helped the creators of the movie, because at that time Judy's voice was not as clear as before.
A special genre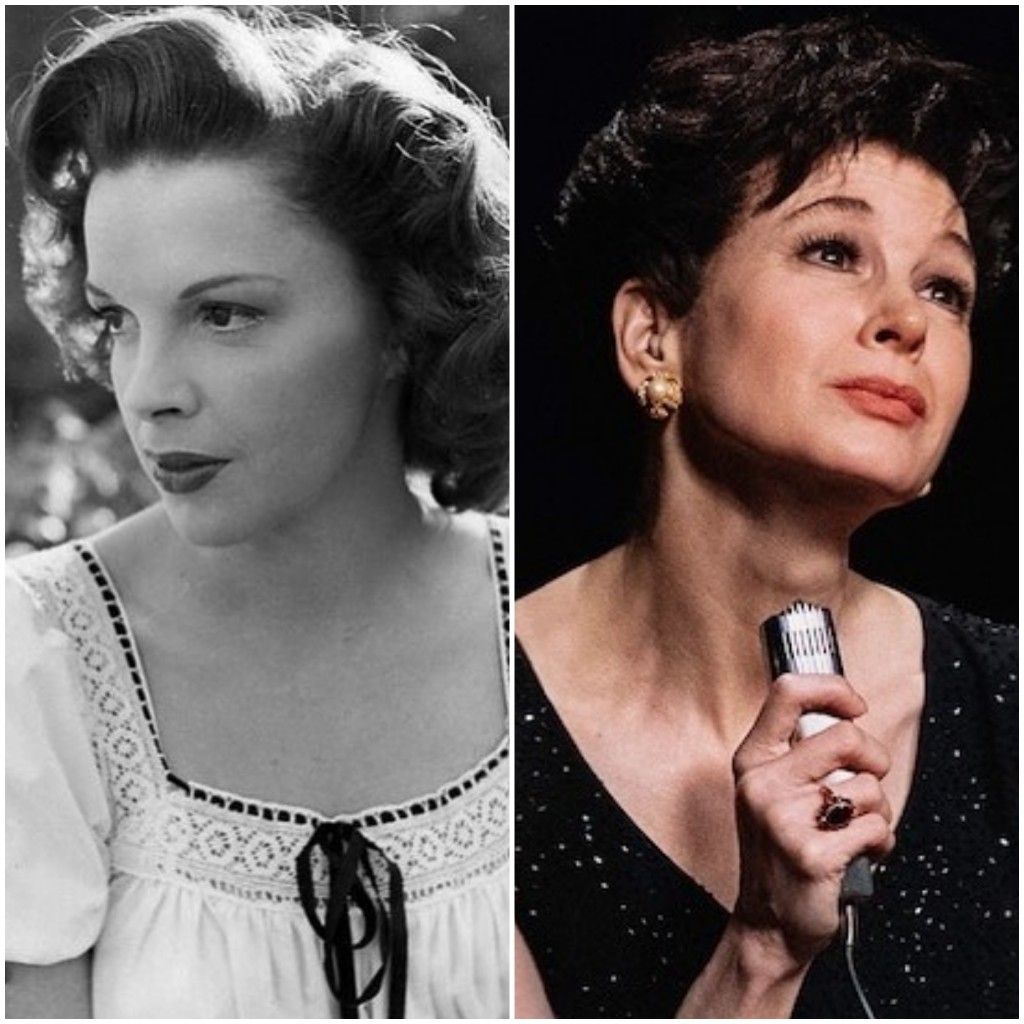 The biopic is a genre not for the mass viewer who goes to the cinema to watch colourful special effects and explosive action scenes. Movies like "Judy" prove that cinema was originally created notfor fun and entertainment. It is art, along with theatre and painting. Such films are not created to make billions at the box office. They are created to win hearts. At film festivals the audience and critics received both the director's work and the Renee Zellweger's reincarnation very warmly. It is hoped that the Russian audience will also like the picture.
The application for the «Oscar»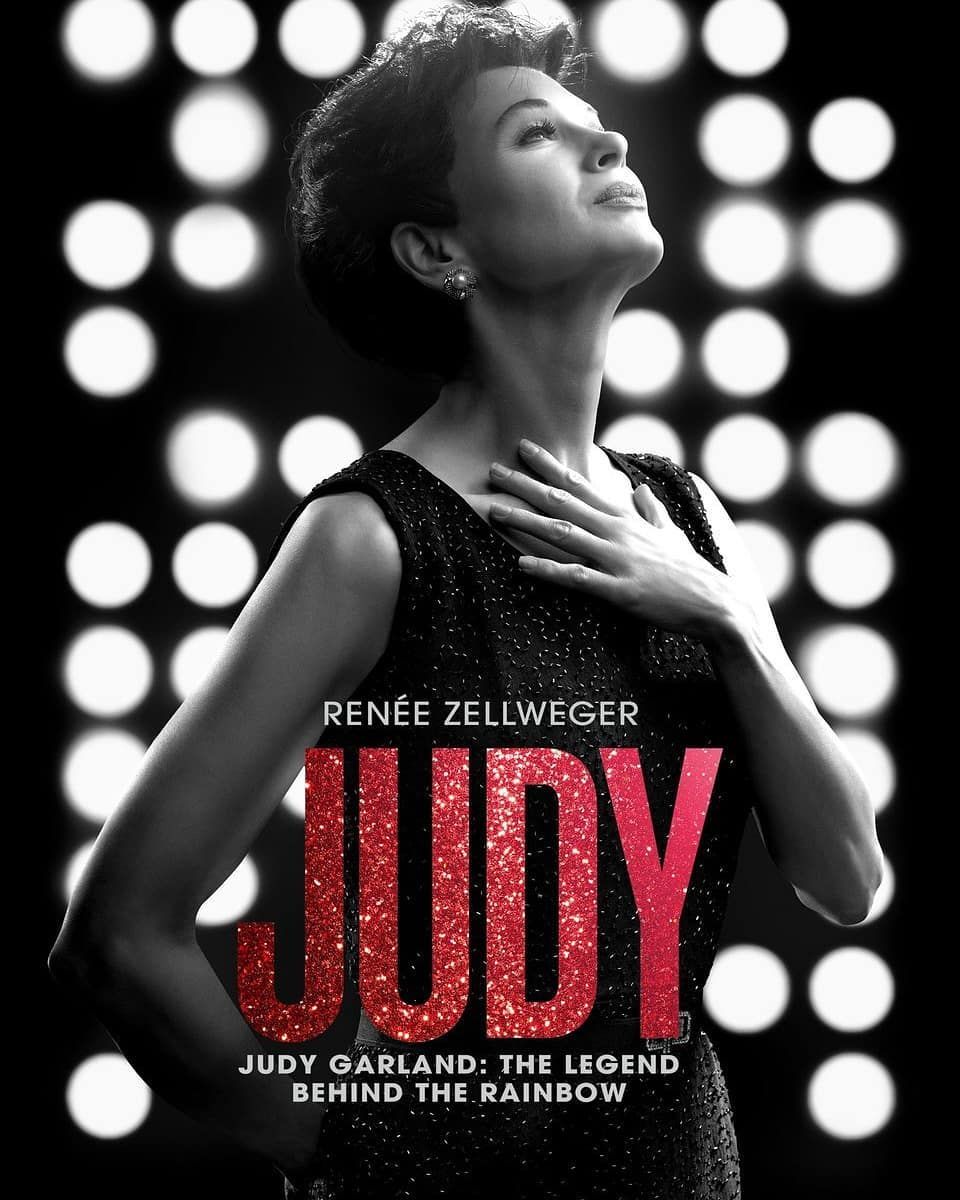 This year at the Cannes and Venice Film Festivals we were shown a lot of strong and high-quality works. Against the background of "Joker" and others the film "Judy" may be slightly lost. But even if the film isn't nominated for theOscar Best Picture, many critics rightly believe that the picture can be noted in the category of "Best Actress".
Judging by the reviews, this is really one of the strongest Renee Zellweger's role in the last decade. Renee has repeatedly proved that she is a serious actress. And she already has an Oscar for supporting actress in the film "Cold mountain" and several nominations, for example, for roles in "Bridget Jones" and "Chicago". This time she has definitely every chance to get the cherished statuette for the most prestigious cinematic award. And we will be sincerely rooting for Renee: she, like Judy Garland, went through a lot to win the love of the audience. And she deserves it.