Here's a selection of the coolest Instagram challenges, which involved stars.
In the last few years, there has been a lot of interesting flash mobs, in which even celebrities were noticed. We have collected a selection of the toughest challenges, which were actively attended by stars.
#10yearchallenge
#10yearchallenge appeared in January 2019. This flash mob was very nostalgic. Users were asked to compare their ten years ago photographs with new ones. This challenge was launched by the American journalist Damon Lane. Social network users took up the idea, and the flash mob quickly spread through Instagram, Twitter and Facebook. #10yearchallenge was actively supported by stars: Jennifer Lopez, Anne Hathaway, Pink, Tyra Banks and others. Many have posted pictures to show off that they haven't aged at all.
Посмотреть эту публикацию в Instagram
Посмотреть эту публикацию в Instagram
After some time, the flash mob became the reason for different memes. Stars and well-known companies started sharing humorous pictures. For example, the Lego company came to this challenge with a sense of humor.
Посмотреть эту публикацию в Instagram
Therefore, the company reminded that all the sets, released by Lego, are fully compatible with each other.
#InMyFeelingsChallenge
In 2018, social netizens were faced with a dance challenge. The ringleader rapper Drake released a video for his song "In My Feelings". Then comedian Shiggy posted a dance to this song on his Instagram. Many users liked it so much, so they wanted to repeat a simple movement. Some stars were happy to support an interesting idea. Will Smith, as always, was very original and took the coolest video. To participate in the flash mob, the famous actor climbed up on a bridge in Budapest and danced right on top.
Посмотреть эту публикацию в Instagram
#icebucketchallenge
In 2014, a very unusual flash mob blew up the Internet. Many users experienced a quite logical question: why do foreign stars, businessmen and actors pour a bucket of ice water on their heads? It turned out that this flash mob is not just a fashionable trend, but a charity event. Terms of participation were very simple: you had to pour yourself cold water and then challenge three people. And they had only one day to either pour a bucket of ice water or donate $100 to the ALS Association. However, the stars were glad to do both.
Посмотреть эту публикацию в Instagram
The creator of that charity challenge was Corey Griffin. The idea came to his mind after a diagnosis of "amyotrophic lateral sclerosis" was delivered to his friend. Thanks to this flash mob, he managed to raise more than $100 million.
#FaceappChallenge
In July 2019, users around all over the world began to post pictures of their aged version. Initially, the idea caught on comedians, then actors and singers joined it too. None was ashamed and afraid to put their pictures with deep wrinkles. After all, the stars know how to make fun of themselves. Flash mob caused quite a stir among ordinary users, too.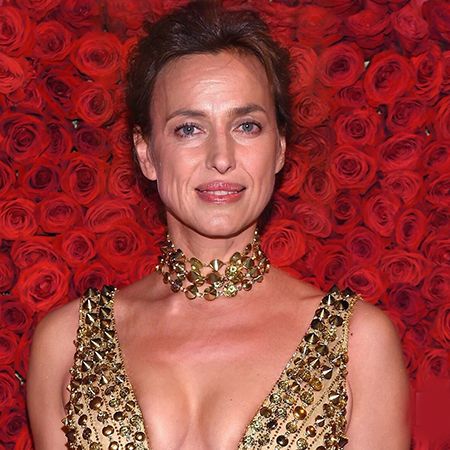 EastNews
#MannequinChallenge
In 2016, at the end of October, a new #MannequinChallenge appeared in social networks. The essence of the flash mob was to stand still for a short period of time and pretend to be a mannequin. The key point was a particular song, sounding in the background – Black Beatles ft. Gucci Mane. In order to make it seem that time has stopped, the cameraman had to shoot from different angles. Thousands of people participated in the flash mob, including Adele, Hillary Clinton, Kelly Rowland, etc.
Посмотреть эту публикацию в Instagram
#bottlecapchallenge
Summer of 2019 was rich in an unusual flash mobs. But for the next challenge a little training needed. The essence of the flash mob was to bring down the lid of the bottle, delivering a roundhouse kick. The whole process had to be recorded on video. The performance was considered to be perfect if the bottle remained in its place. Many users did their best and got very spectacular shots. The actor Jason Statham surprised everyone and also attended the challenge. By the way, he coped with the task brilliantly!
Посмотреть эту публикацию в Instagram