They have personal accounts on Instagram with millions of subscribers and fans. They try on new outfits, taste exotic dishes and travel to amazing places. Do you want to know who it is? These are the most stylish animals on Instagram, which are worth subscribing to get your daily portion of cuteness.
Doug, @itsdougthepug
Посмотреть эту публикацию в Instagram
Doug is the most stylish pug, which we have ever met, because he tries on not only outfits, but also wigs! Doug loves to cosplay famous movie characters, fly a plane and taste junk, but so delicious food. With the help of his mistress Leslie Mosier, the dog was able to record several clips and even publish a book that turned out to be a bestseller.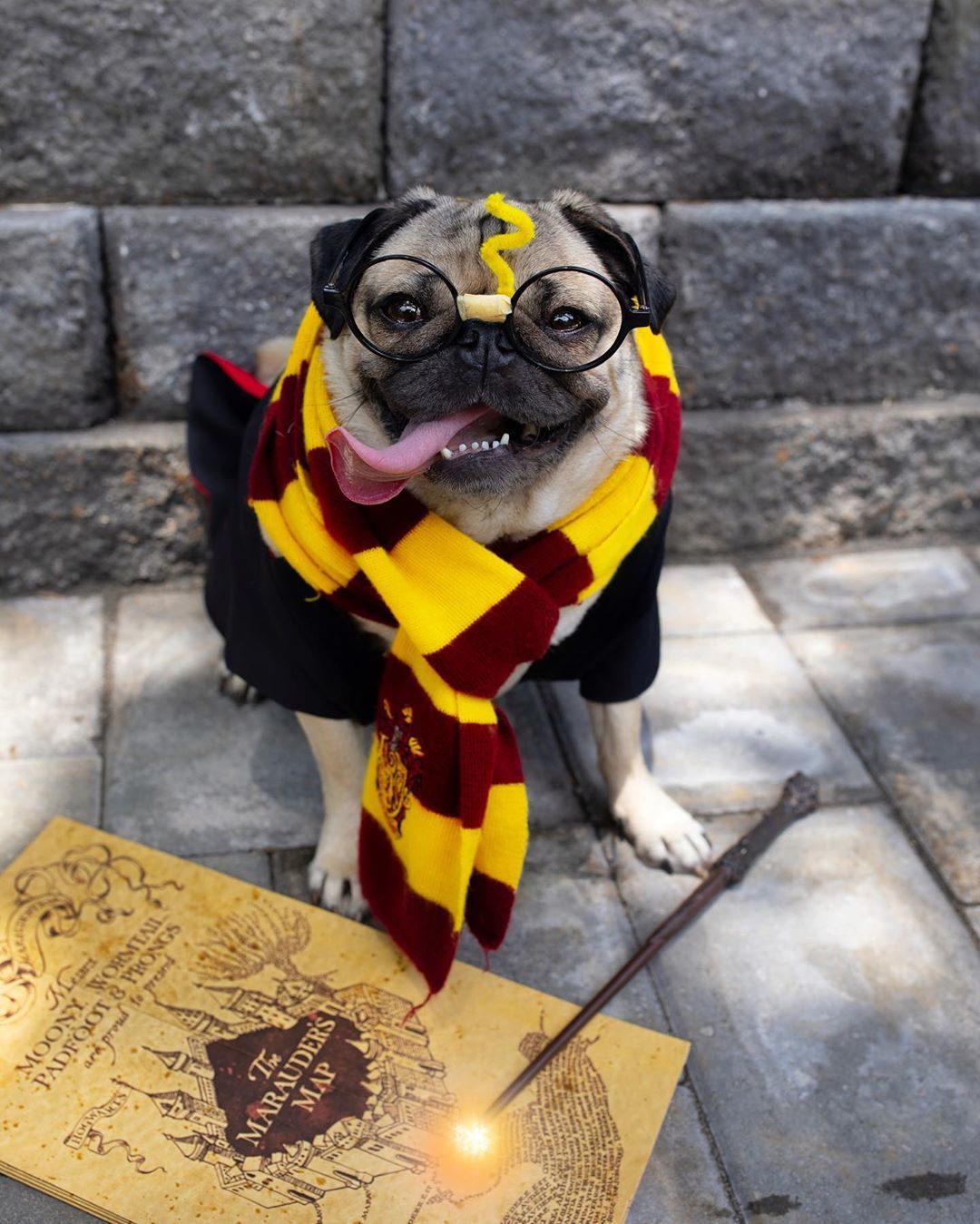 instagram.com/itsdougthepug
And a few days ago, the dog was awarded the People's Choice Awards as Animal Star of 2019! His life is followed by almost 4 million subscribers: not every Hollywood celebrity has such an impressive army of fans! What's the secret to Doug's popularity? Just look at his smiling face, and everything will be clear.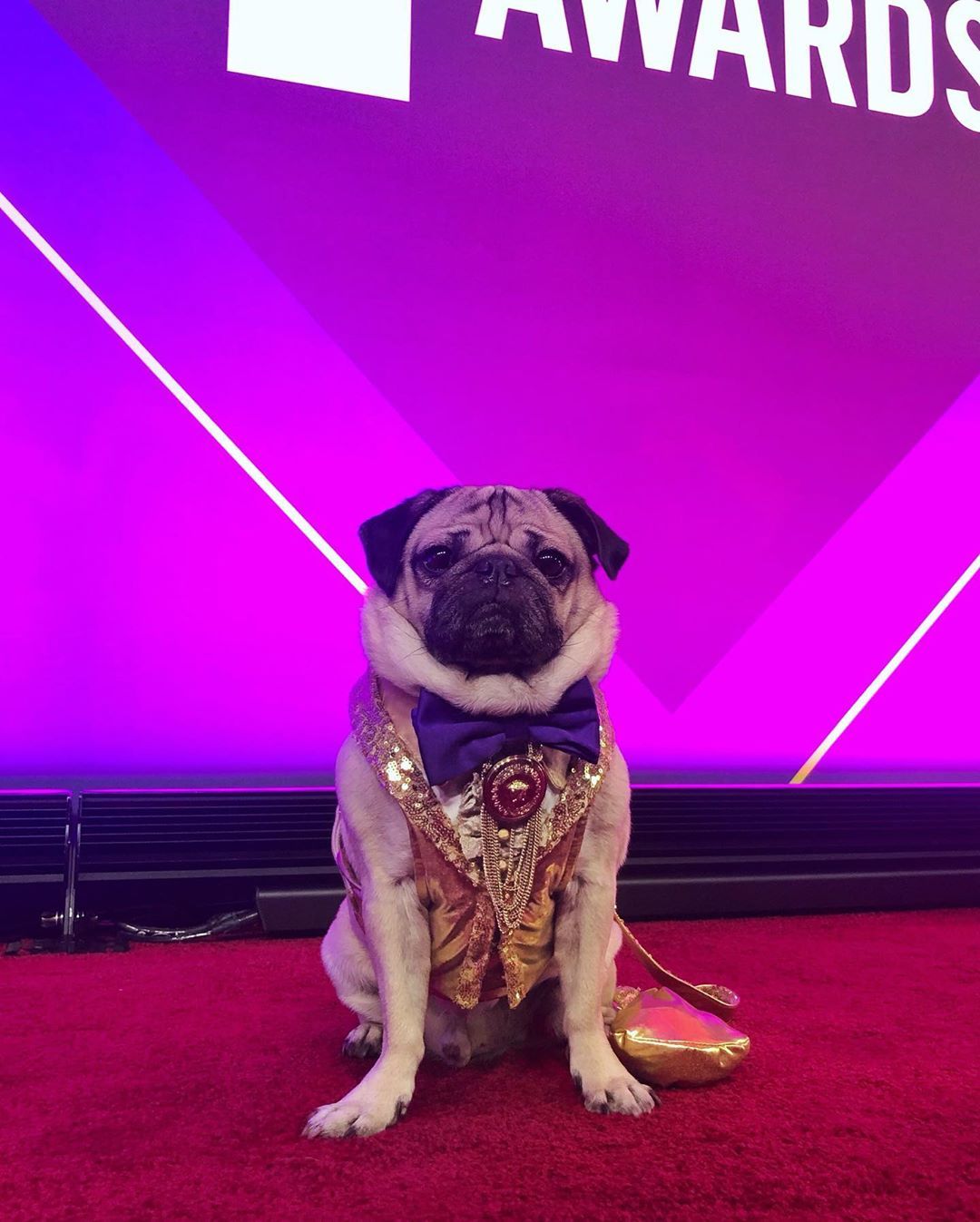 instagram.com/itsdougthepug
Jiffpom, @jiffpom
Посмотреть эту публикацию в Instagram
Another fan of junk food and cool costumes is a Pomeranian named Jiff Pom, and this is the most hilarious, cute and perky dog you can imagine. Jiff tries on sweaters and T-shirts, funny costumes and hats. But his good looks are not the only thing the hostess is proud of. This dog is a real record holder and was several times listed in the Guinness Book of Records for becoming the fastest dog on two legs.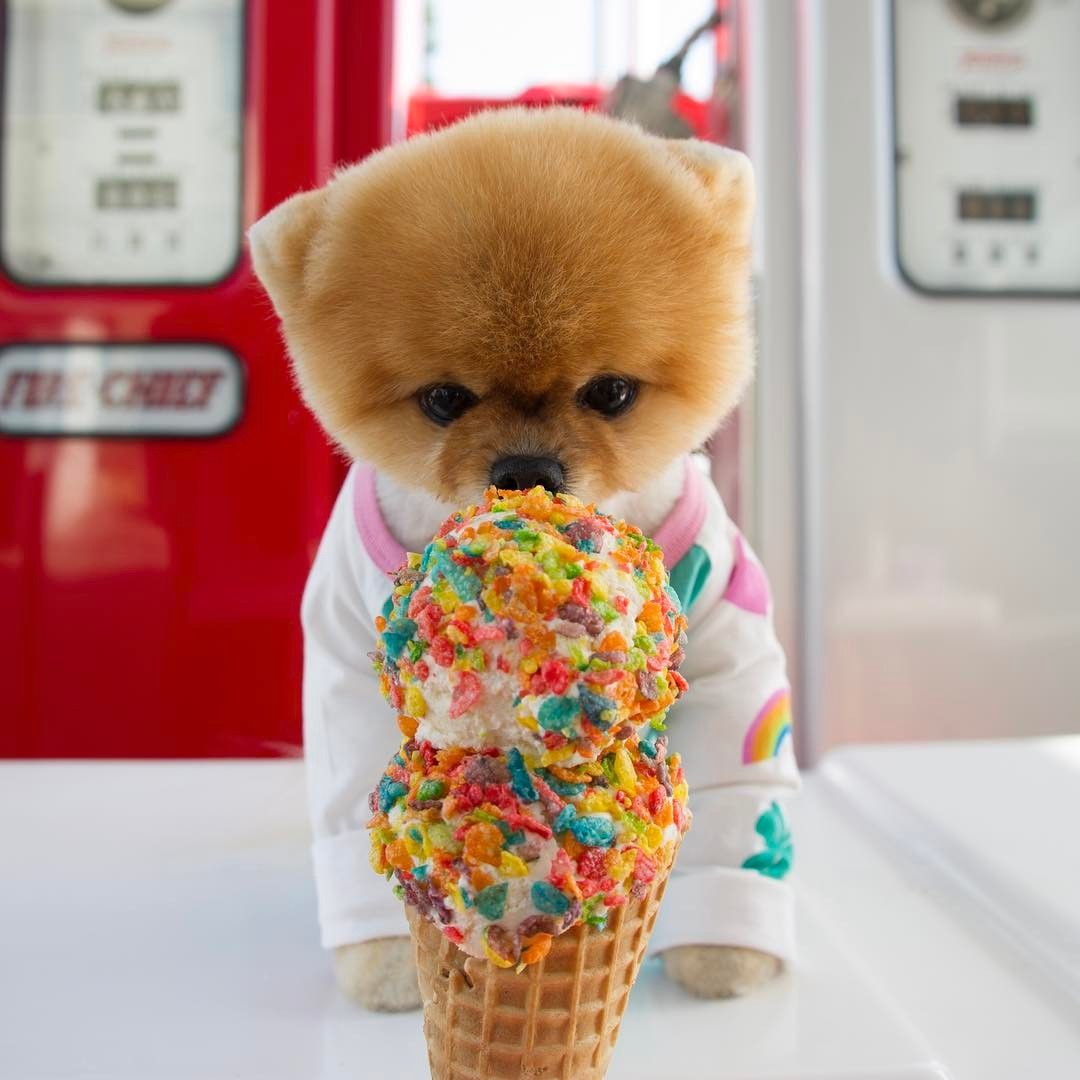 instagram.com/jiffpom
He has 9.6 million Instagram followers. And Giff was honored to star in the Katy Perry's video for the song Dark Horse: he appears at the end of the second minute of the video and performs a funny trick.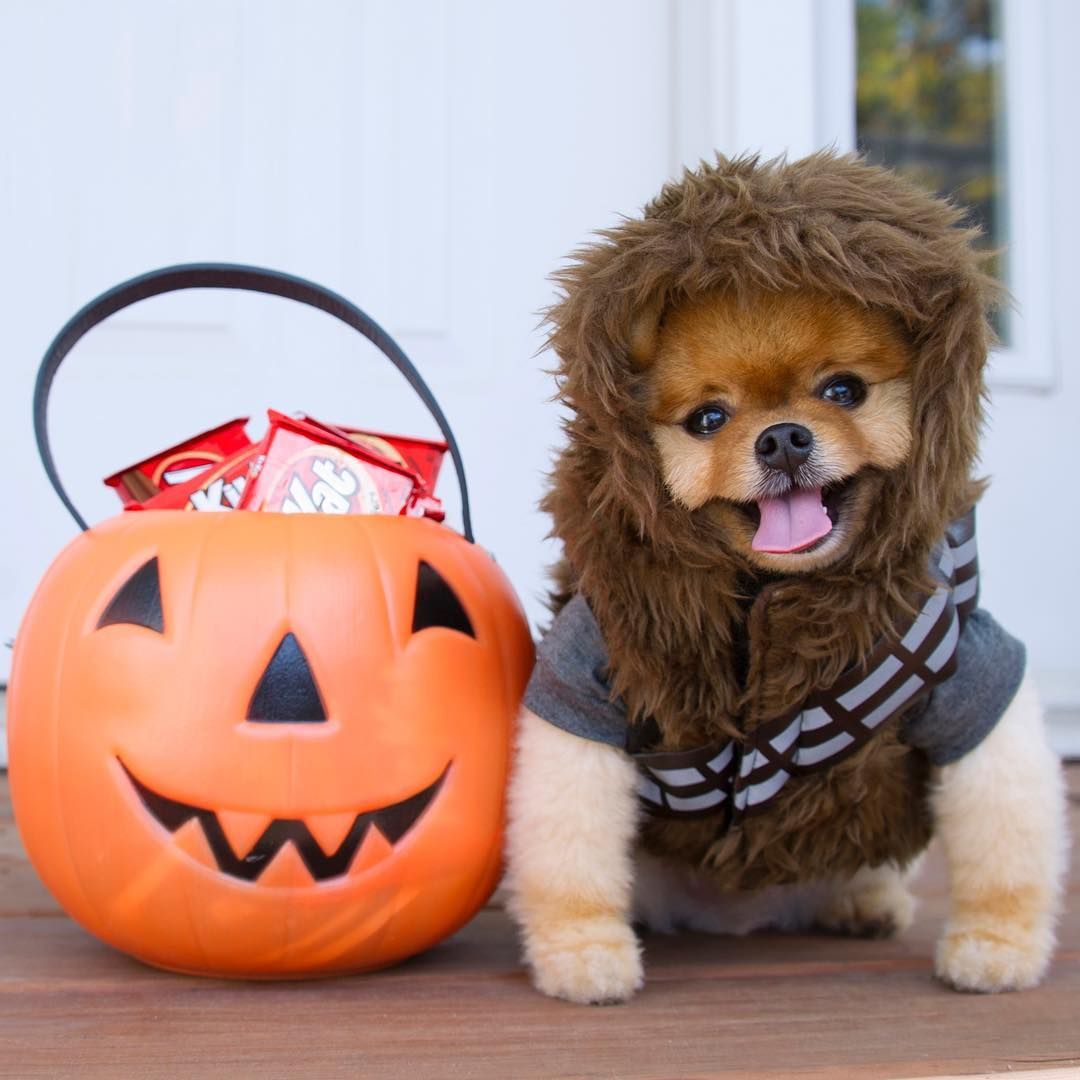 instagram.com/jiffpom
Dolly, @dolly_pawton
Посмотреть эту публикацию в Instagram
But if we had a contest for the most stylish dog, the first place would be awarded to Dolly. This toy terrier dog is not limited to plush costumes: Dolly's outfits are real works of art. They are made of leather and velvet, decorated with feathers and fashionable prints-the variety in this dog's wardrobe can only be envied. So, how did she have such an impeccable sense of style? It's simple-she's a columnist for Marie Claire!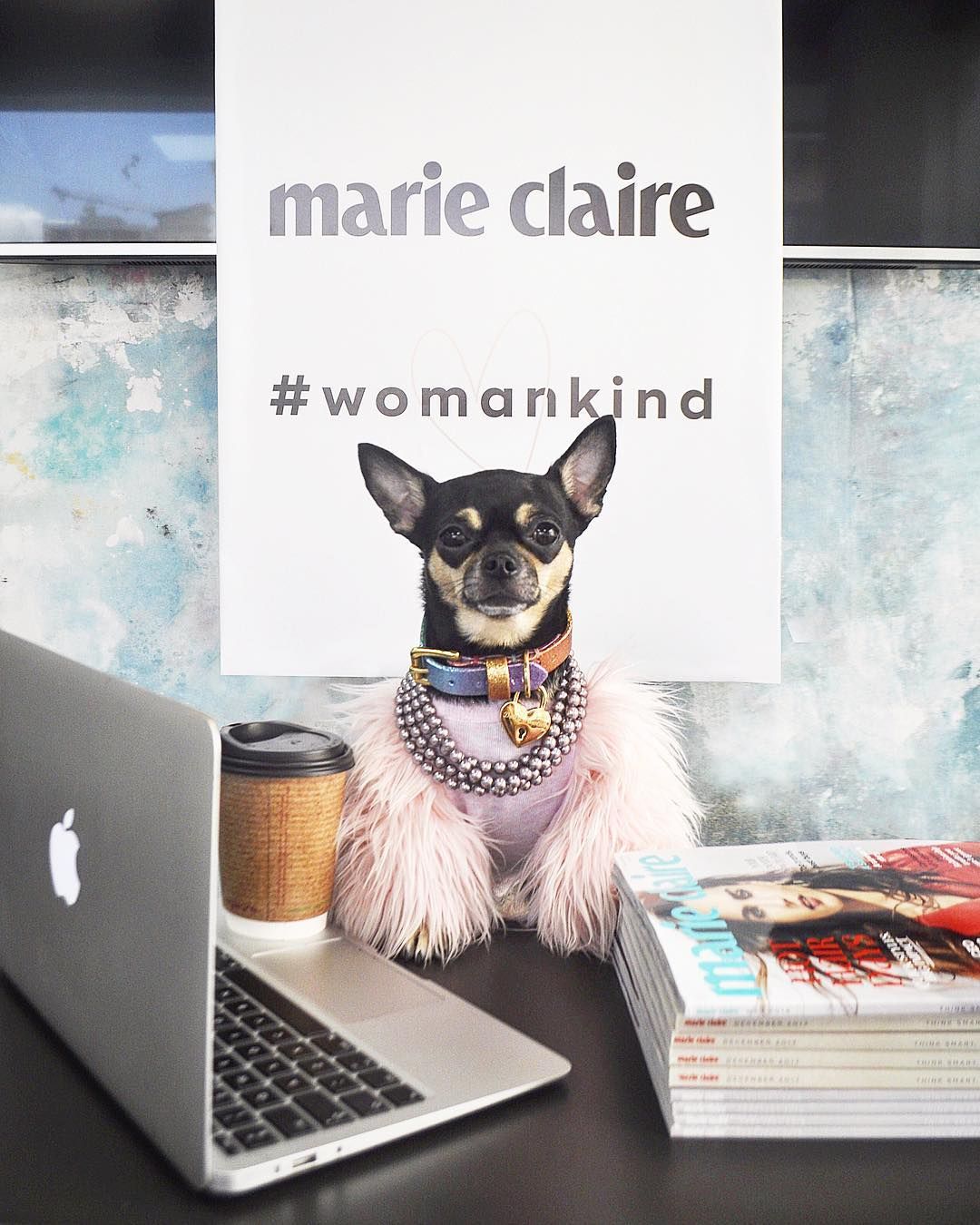 instagram.com/dolly_pawton
In her spare time, Dolly travels and enjoys tasting new food. Dolly has 151 thousand followers on Instagram, but this is only the beginning, and we're sure that the number of her fans will reach a million pretty soon.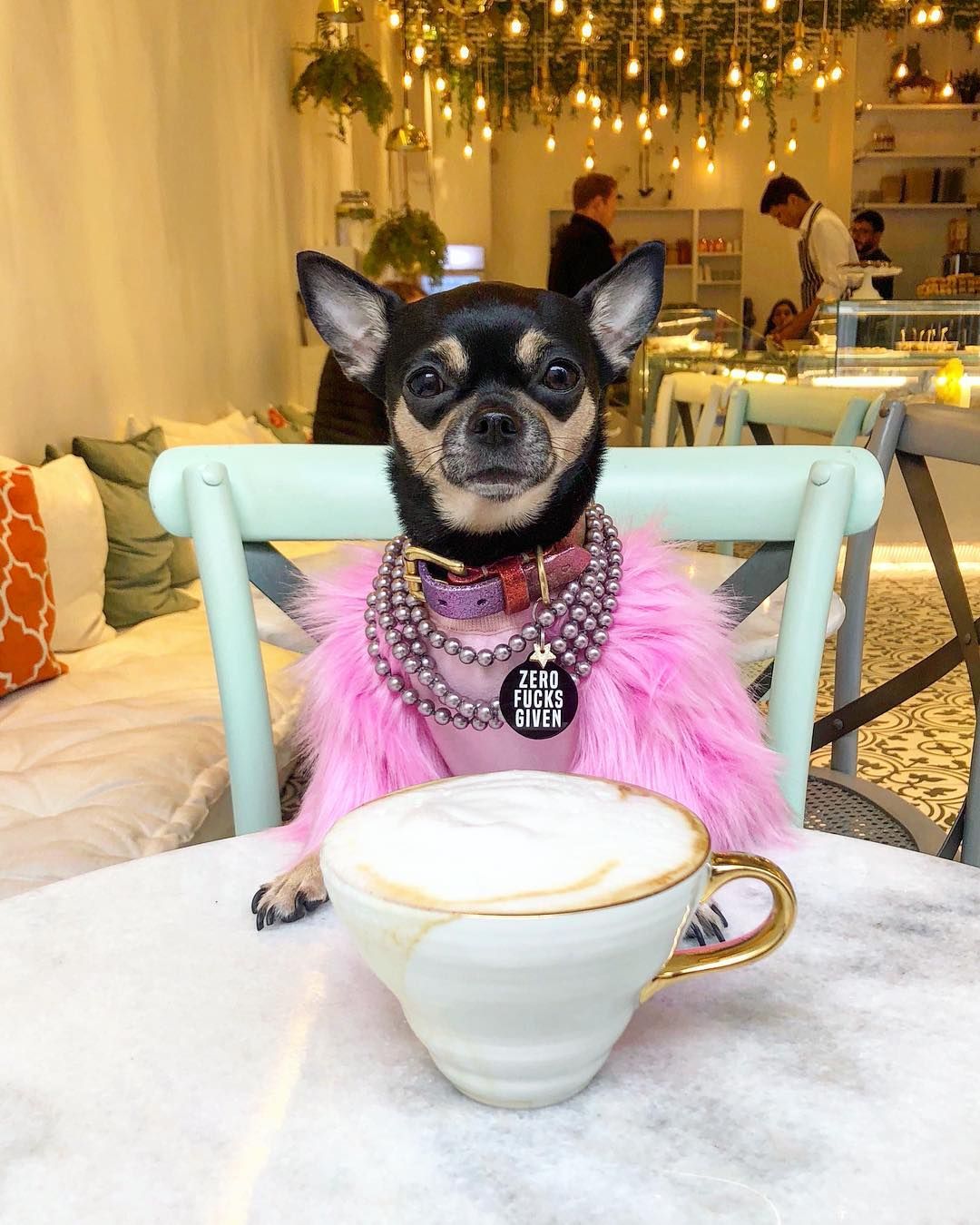 instagram.com/dolly_pawton
Marnie, @marniethedog
Посмотреть эту публикацию в Instagram
An 11-year-old Shih Tzu dog lived out her days in a shelter until she was found by a girl named Shirley. Since then Marnie (the dog was named in honor of the guitarist Marnie Stern) has began a new life, filled with love and adventures. Despite her advanced age, Marnie not only travels, but goes to clubs and concerts, swims in the pool, and once even visited the casino!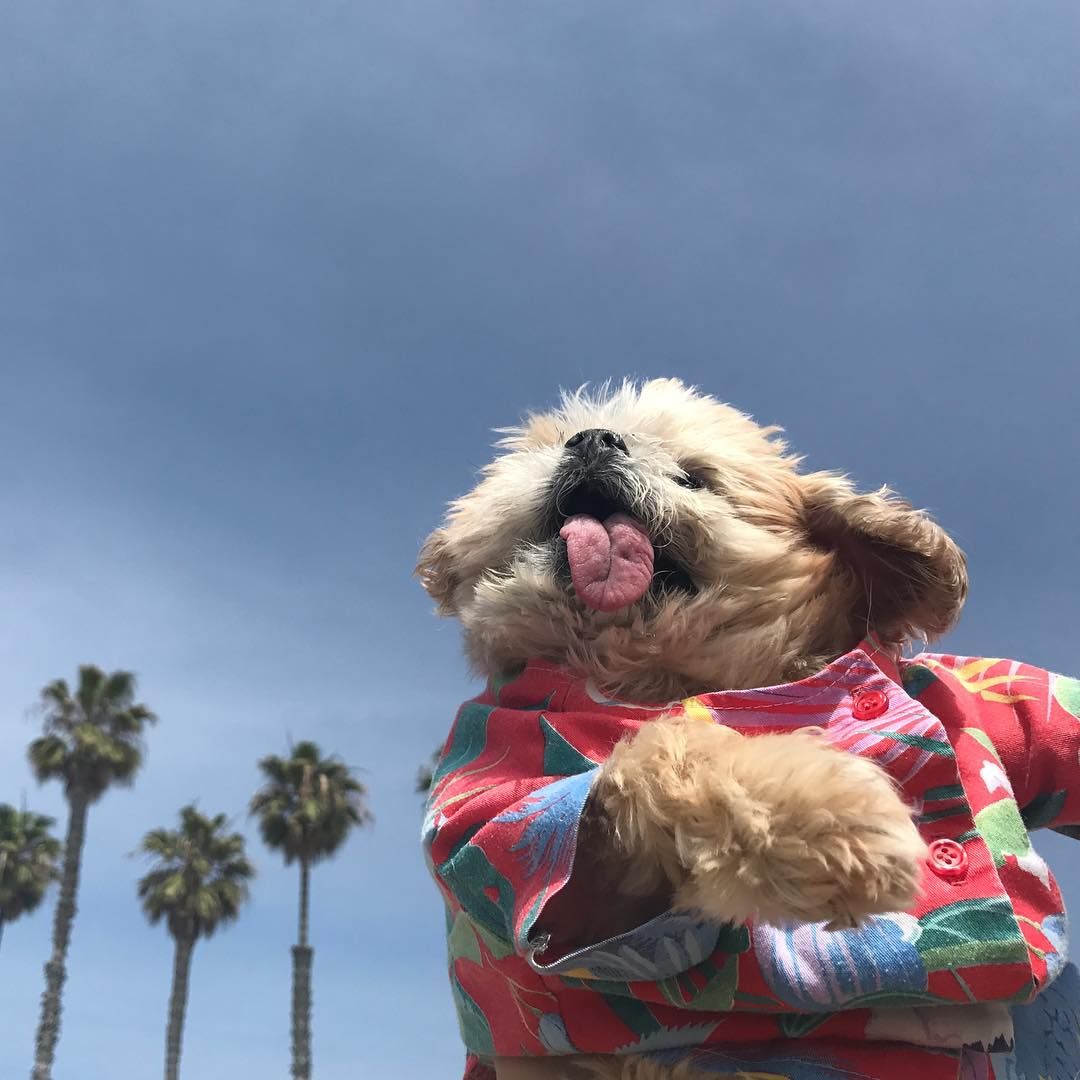 instagram.com/marniethedog/
She recently turned 18. Looking at this touching face with a tongue sticking out, it's simply impossible not to smile. And you can endlessly watch how Marnie shows off her luxurious outfits. She has 1.9 million Instagram followers by now.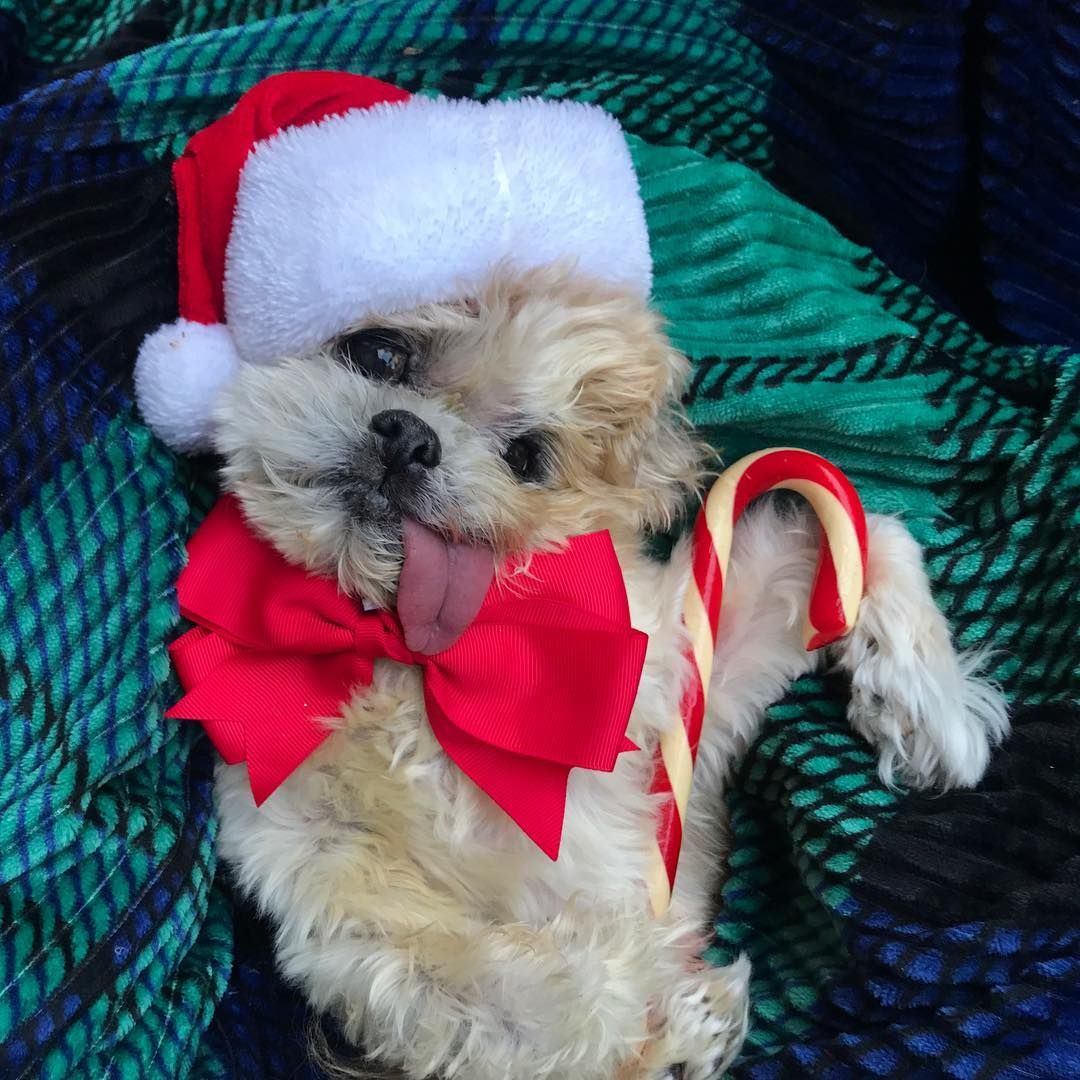 instagram.com/marniethedog/
Sitka, @kopernikk
Посмотреть эту публикацию в Instagram
Sitka differs from previous pets in our collection: at first glance, she doesn't seem cute or fluffy at all. She doesn't try on wigs and costumes and is not photographed in front of the Eiffel Tower. Sitka is a Czechoslovak wolf dog, and had real wolves among ancestors. However, this dog is the most devoted and loyal friend of photographer Jan, who is known by the nickname Kopernikk.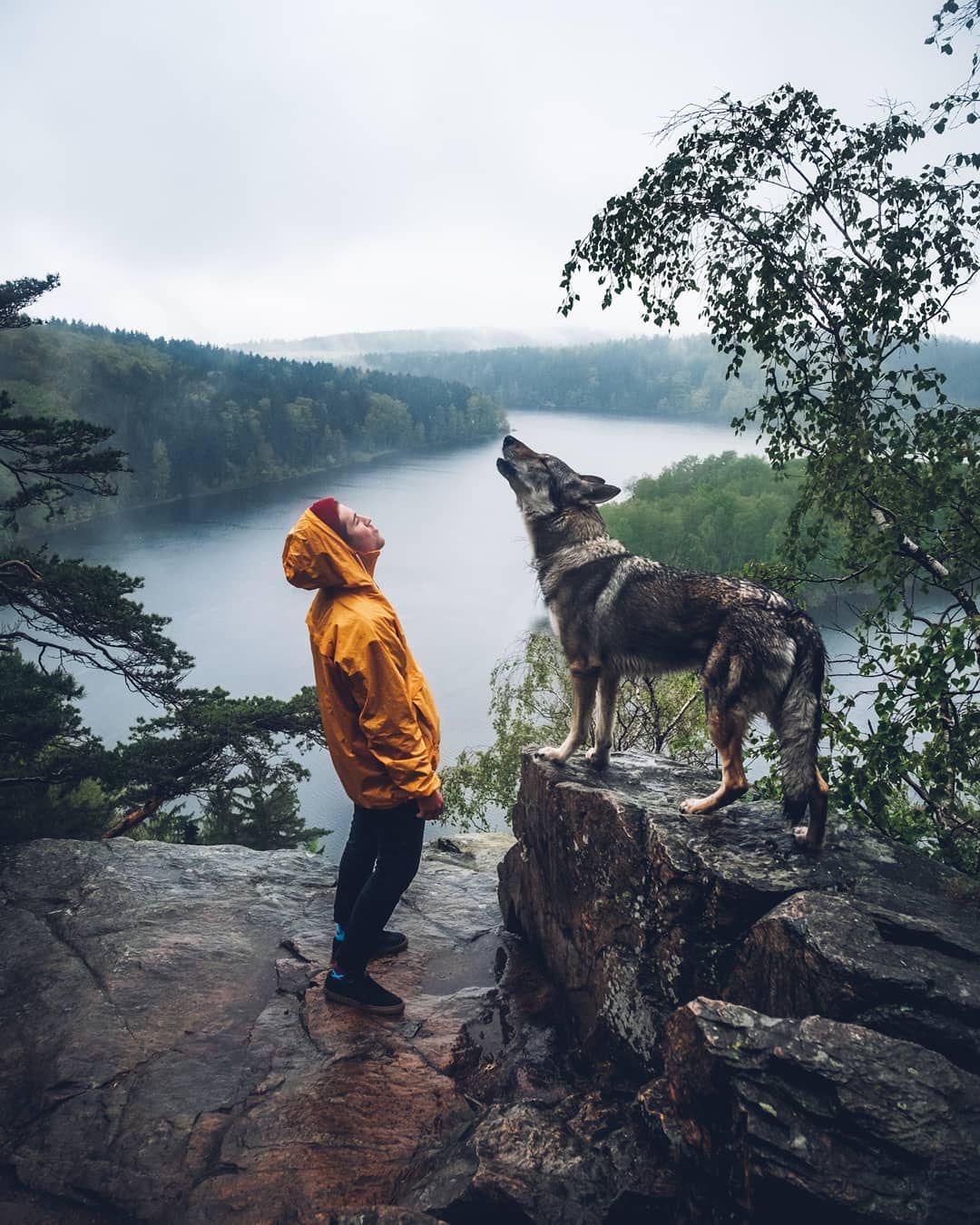 instagram.com/kopernikk
Brave Sitka travels with his master in the Czech Republic and accompanies him in all adventures. They climb into impenetrable thickets, climb mountains, find abandoned villages. Sitka and her friend show the severe beauty of the Czech Republic, which we aren't not used to seeing. The style of their Instagram account deserves special admiration: made in muted colors, it allows you to convey the atmosphere of mystery and pristine wildlife. Sitka and her owner have 536 thousand subscribers.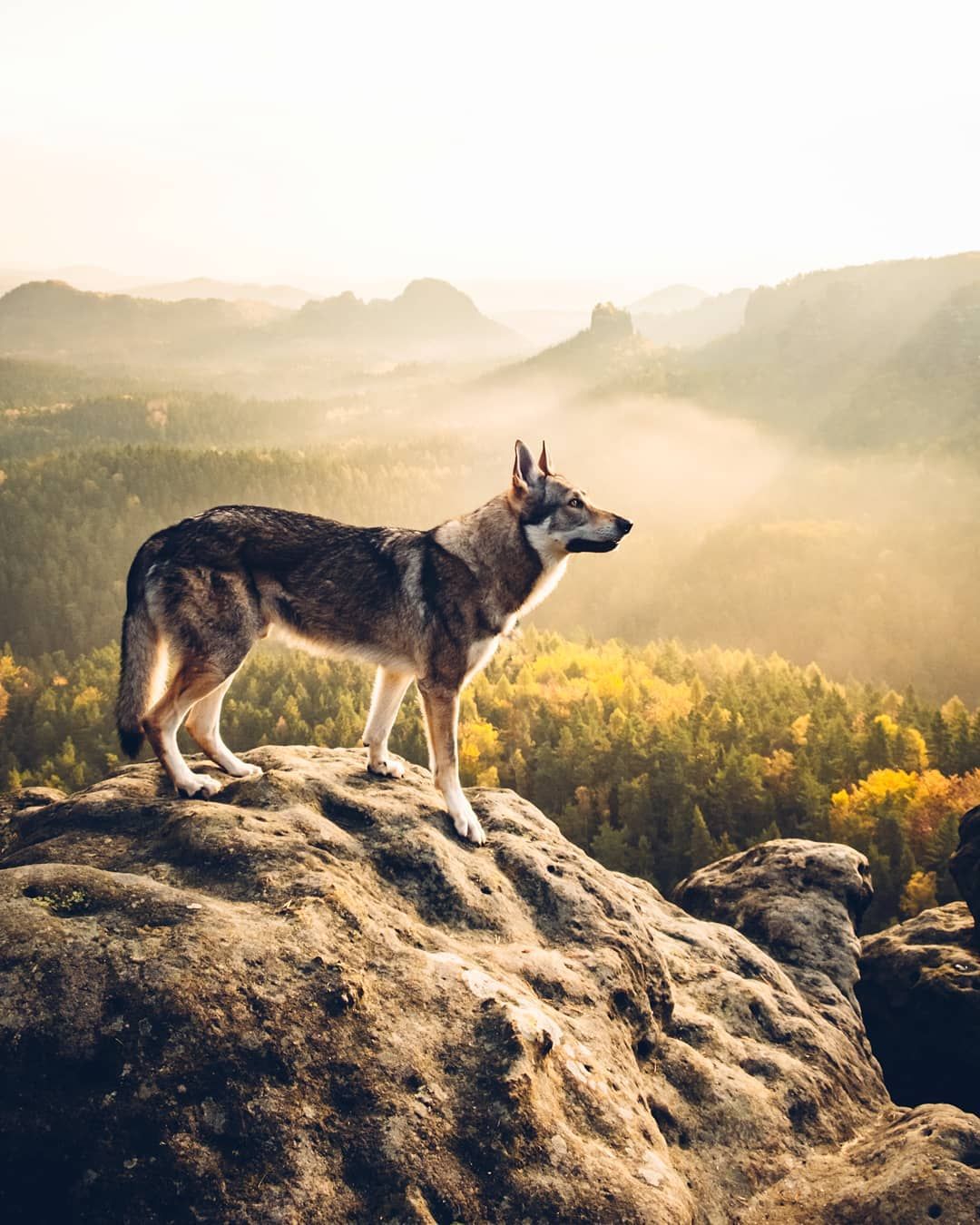 instagram.com/kopernikk
Mr. Pokee and his friends, @mr.pokee
Посмотреть эту публикацию в Instagram
Mr. Pokee is the most unusual pet in our collection, because he's a hedgehog-traveler! Together with his mistress, Lita, the African hedgehog visited Switzerland and France and showed his fans the beauty of his native Germany. But it wasn't his travels that glorified him: the hedgehog became famous thanks to his funny knitted socks.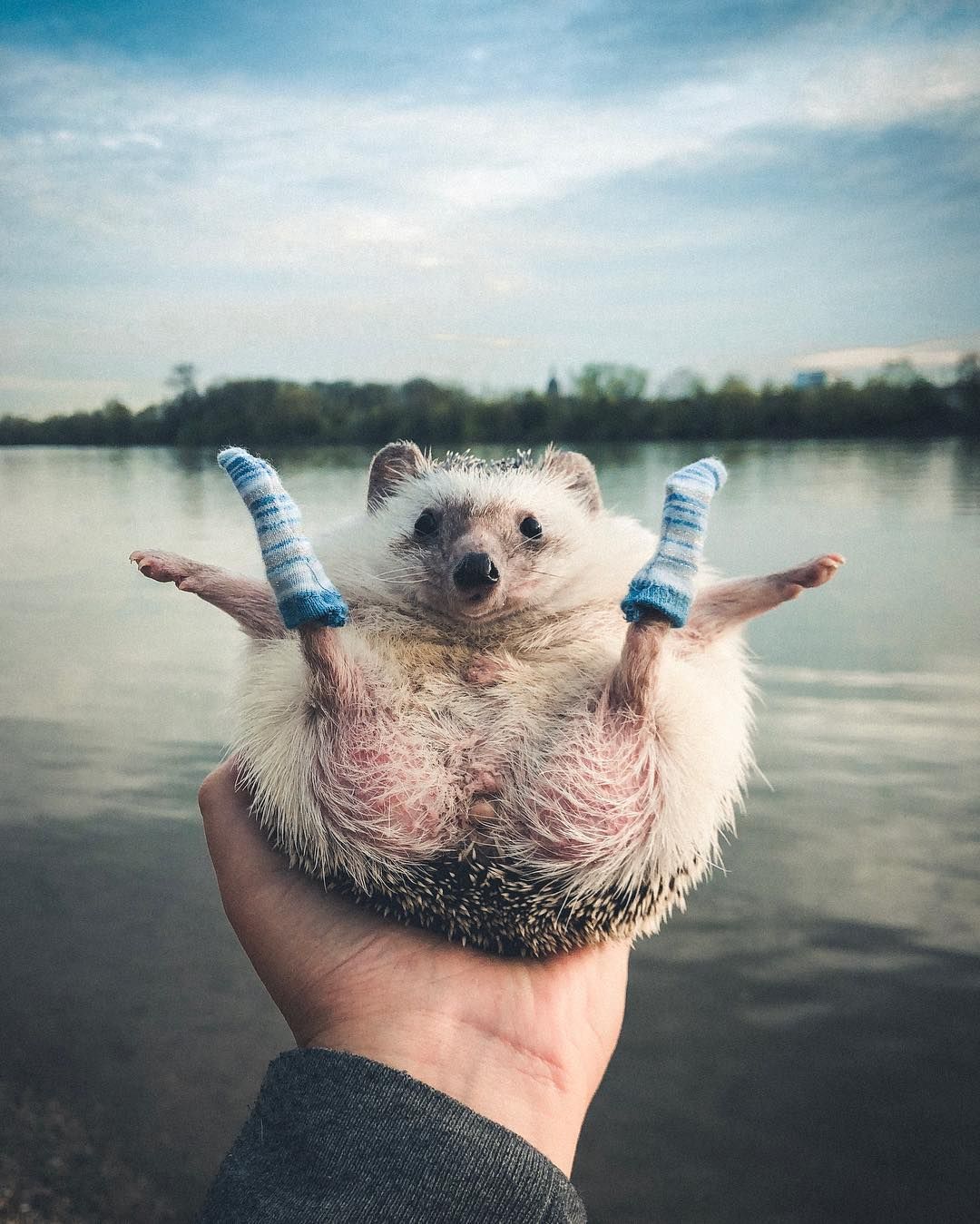 instagram.com/mr.pokee
Unfortunately, in March of this year, the hedgehog died, and this broke Lita's heart.
My dear Pokee, I love you with all my heart. You are forever in my heart and I'll always remember my sweet little angel. Thank you for all the happy moments you gave me and for being there when I needed it most.
However, the Mr. Pokee's case continues to live, and now, together with Lita, hedgehog Herbee and cat Audrey go on a world-wide trip. Their adventures are watched by 1.6 million subscribers.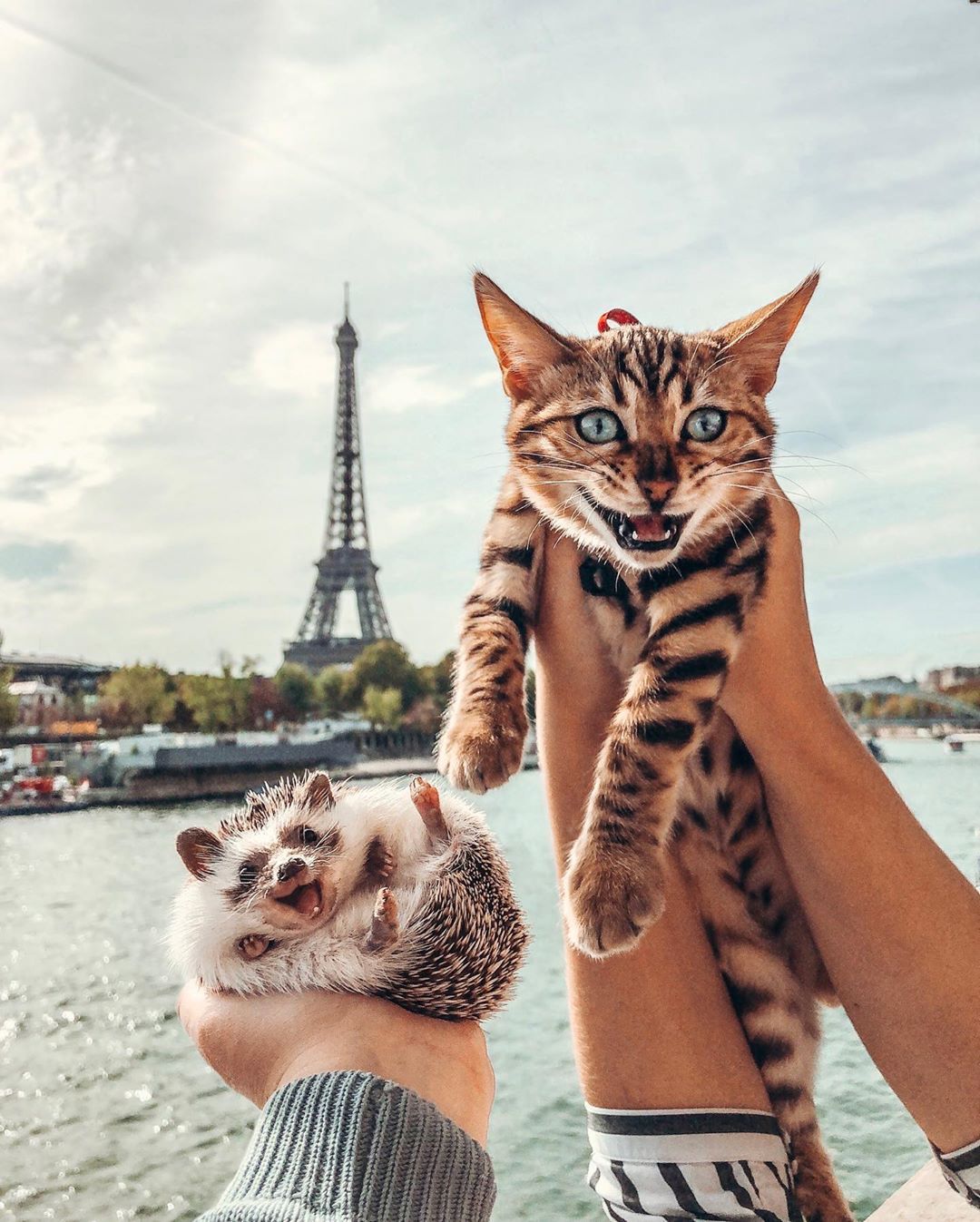 instagram.com/mr.pokee