The new year will bring us many changes, not only in the global concept, but also in the personal one. Even avid conservatives will feel the need for internal change. What to await in the new year and how to achieve success with the help of clothes is in our horoscope.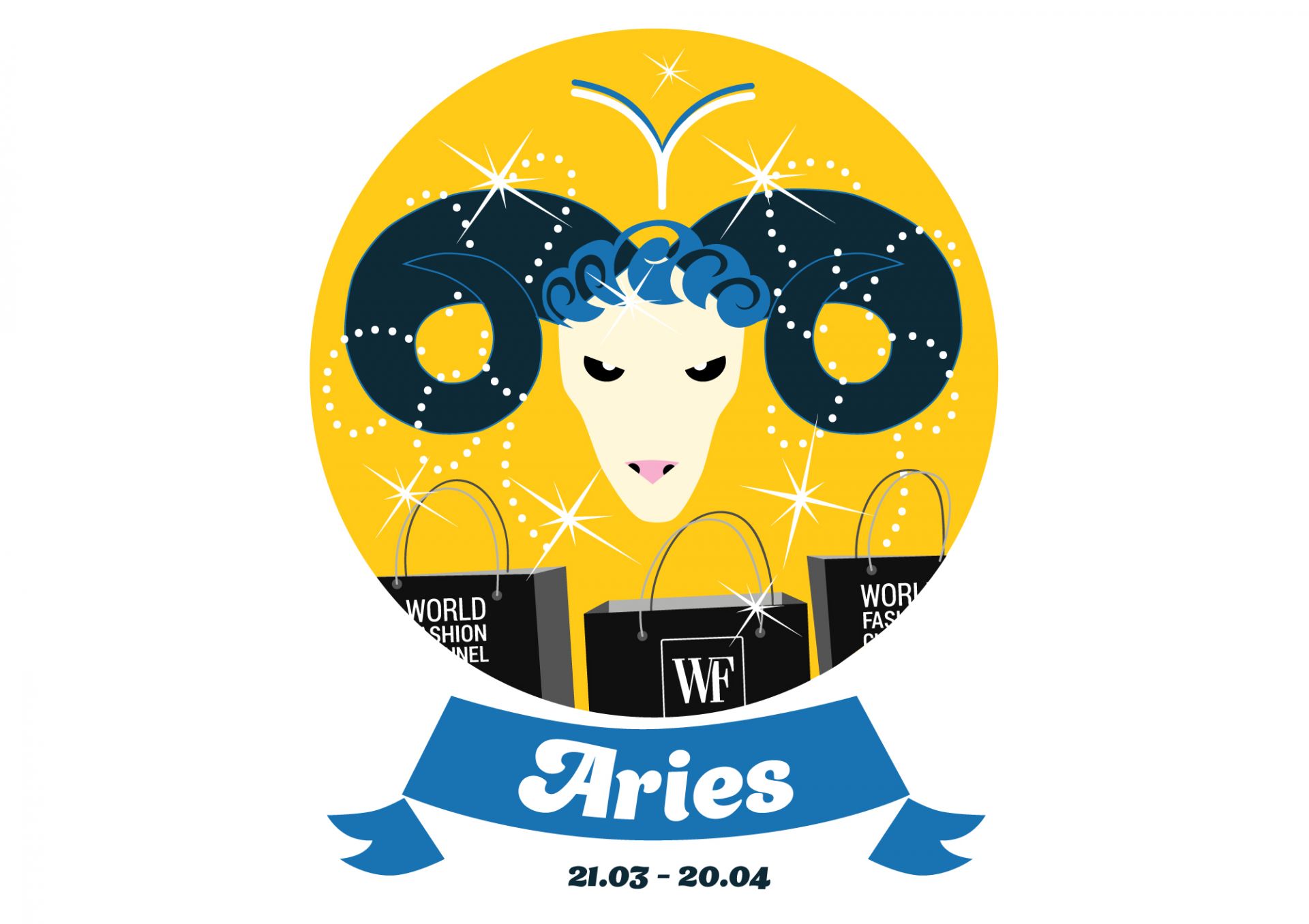 Your perseverance and dedication this year will be useful more than ever. Don't pay attention to fleeting trends, which everyone will forget about in a week, and devote more time to developing your personal style. Less worries about what others think of you, and more self-confidence! If you like comfort and convenience, choose soft sweatshirts and boyfriend jeans. If you prefer to catch the eyes of passers-by, then buy a neon dress and wear it with your head held high. Next year, stars advise you not to limit your wardrobe to pastel colors and bring more vivid accents to it. Together with them, new impressions and experience will come: meetings, dating, acquaintances and travels!

Taurus are demanding both to others and to themselves. They not only carefully think through every action, but can spend several hours in front of the closet, choosing the look for an important event. This year, stars advise you to pacify your prudence a bit and surrender yourself to emotions. If you have been glancing at a skirt for a long time, but cannot imagine what it will be combined with, take it - you will come up with it later. Give in to your fleeting desires! Tired of heels? Put on your sneakers. Tired of the daily routine? Open your laptop not to check your work e-mail, but to buy a SPA pass. Live in harmony with yourself and your desires, and then happiness will come to all areas of your life.

Gemini prefer not to focus on one thing and are in constant search. This also applies to personal style. Eternal experiments with clothes, hair and make-up - this is exactly about you. This year, we advise you not to change yourself and continue to constantly try something new. Dress the way your mood tells you and try new styles. However, we recommend you not to forget that a frequent change of looks can't be good for your wallet. Think over and make several options for capsule wardrobe for different cases and combine clothes with each other, and complement the looks with the help of accessories.

Next year, the stars recommend the Cancer to forget about the black color in your wardrobe and switch to more pastel shades. Many representatives of this sign are sensitive and vulnerable natures. Don't try to hide your character behind brutal looks, but demonstrate it to the world in all its glory.
Cancer are totally alien to impulsive purchases; they treat every purchase as a profitable investment. In the new year, we advise you not to abandon your habits and buy only high-quality clothing. Please note that Safari and grunge styles will be trendy in the coming seasons. Go through your wardrobe and see if there is a leather jacket with rivets or shorts with patch pockets. Your practicality and careful attitude to clothes will make you the most stylish sign in the coming year.

In the new year, vivid acquaintances, travels and adventures are waiting for Leos. But, carried away by new horizons, don't forget about old friends and your obligations to loved ones. Also, try not to abuse shopping: there is a great chance, succumbing to the temptation, to buy a lot of exclusive but impractical clothes. Therefore, in 2020, try to follow the principles of informed consumption. In the new year, you will surely want to renew your wardrobe and revise your style, because Leos need changes like fresh air. There will certainly be those who will criticize you for fashion experiments: but don't listen to them. The sense of beauty is in your blood!

The next year promises to be rich in events and emotions, but your inner pragmatist will try to benefit from any situation. Virgos have a great taste, and they are well versed in fashion trends. However, the desire to save money doesn't always benefit the representatives of this sign, so in 2020 allow yourself a little freedom. When choosing between an inexpensive and more exclusive thing, give preference to your favorite option: it will bring you much more pleasure, and the spent money will surely pay off. And finally, get rid of those clothes that you don't wear: free up some space for new cool purchases.

In 2020, you will have to make difficult, sometimes contradictory decisions, but your natural wisdom and prudence will help you to make the right choice. But in matters of fashion, it is better not to be guided by logic, but to allow yourself a little relaxation and a rowdy. Choose bright colors, asymmetric styles - let a little unpredictability appear in your life in the new year. But if you plan to completely reconsider the concept of your wardrobe, still try to keep the middle ground. Remember: the latest trends may no longer be relevant in the next season, while the classics are always in fashion.

In 2020, Scorpios will have a chance to implement and bring to a logical conclusion many projects on which they worked hard. In matters of fashion and style, Scorpios are characterized by perfectionism: they try to look perfect and, whenever possible, wear only trendy clothes of well-known brands. In 2020, try to slow down. Add a bit of negligence to your style: this will add some lightness to your image, and people will feel much more relaxed in your presence. And don't chase branded things: they say that logomania is on-trend again, but you are too individual and independent to blindly follow fashion trends.

You are meant to attract attention! In 2020, Sagittarius will masterfully succeed in combining seemingly incompatible clothes. And they will do it brilliantly. A mixture of fabrics, styles and prints is definitely your strong point. This year, your attention will be attracted by unusual jewelry. Ease and individuality - these are the things that Sagittarius will appreciate in the coming year. There is a high probability that you will want to change the hairstyle. Don't resist the new, and then the year will be fun and carefree.

This year, such qualities as determination and hard work come to the fore for Capricorns. Therefore, the style of clothing in 2020 will primarily reflect your inner world. In order to soar up the career ladder, this year, Capricorn's wardrobe should become more conservative. But remember, that classic is also feminine and elegant. Don't forget about the details, because they will give the look some subtle charm. And let yourself to mischief, at least on the weekend. Fashion police won't come for you if you play a little with your style. Be creative! Look creative!

Aquarians have a great sense of style like no other. You feel the trends and understand fashion no worse than, for example, Anna Wintour. In 2020, your creativity will have no boundaries. You can afford to ignore everything boring, banal and monotonous. Tip of the year: pay attention to men's elements in clothes. This year, they will only emphasize your femininity. Weakness for precious stones and extravagant jewelry will allow you to make your look bright and unique. Don't spend much time on tiny details. Play big in the new year!

It's time to act! In 2020, Pisces' tendency to reflection will take a bac seat. You will want to present yourself in a new, special way. Remember that 2020 is a time of experimentation for you. Forget about your love for everything grey and nondescript. Don't be afraid to seem funny and extravagant. An innate sense of proportion won't allow you to cross the line of what is permitted. In order to feel more confident, choose marine shades in clothes in 2020 and complement them with sequins and jewelry. As soon as you shine, not only outside, but also inside, you will achieve harmony. The main advice – don't go with the flow, but boldly change your course!