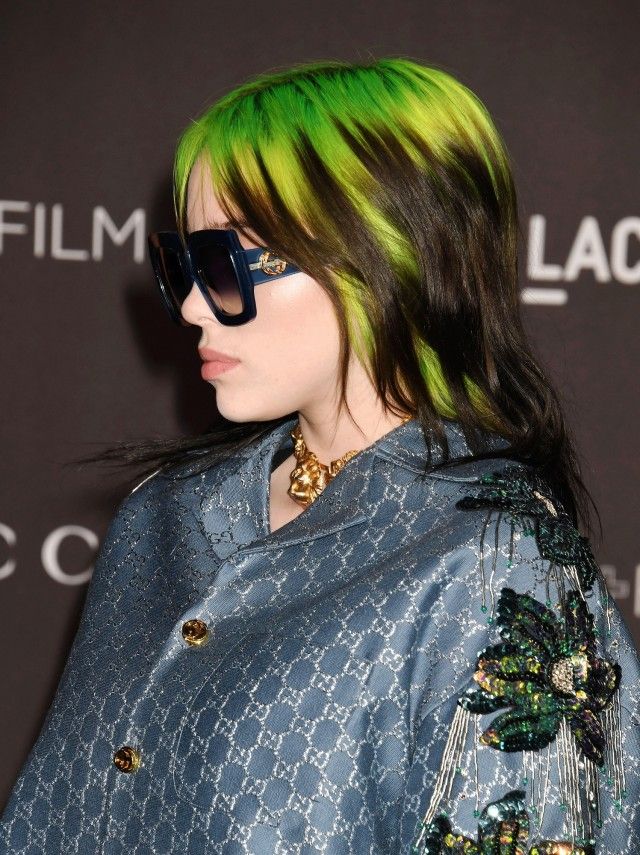 At the LACMA Art + Film Gala party, 17-year-old Billie Eilish appeared in a stylish Gucci suit, however, the singer's unusual hairstyle attracted the most attention. Billie showed an interesting haircut that resembled a mallet haircut painted in bright green. The photo with the new hairstyle that Eilish shared on Instagram collected more than 7 million likes. However, later the singer admitted that her interesting haircut was the result of an accident.
"That's so mean," she replied. "No listen, you know what happened? Somebody dyed my hair and they burnt half of it off." She then added: "That sh*t is not on purpose though, I'm growing that sh*t out."
Billie Eilish became famous in 2016 after the release of her debut single "Ocean Eyes". In March of this year, the album "When We All Fall Asleep, Where Do We Go?" was released, which allowed her to take the first lines of charts around the world. At the last MTV Europe Music Awards, Billie received two awards at once: for the best song "Bad guy" and as the best new artist.